Meal Prep your way to a healthier you with these 70 Healthy Meal Prep Recipes I'm sharing to inspire you to cook healthier and lighter this new year!
The women in my weight loss coaching know meal prep is huge to their success. Life is simply too busy during the week to wing it every night. That's not to say you need to spend hours meal prepping every weekend.
Prepping 3 or 4 recipes is enough to keep you on track and it will help you make healthier choices during the week! Having the right tools to meal prep will set you up for meal plan success.
Any recipe you find on this blog is fair game for meal prep. If you want more meal and snack inspiration, search the recipe index and do some exploring. I have hundreds of recipes on this blog. Lots of good food around here and there's something for everyone!
Healthy Meal Prep Recipes
Jumpstart your meal prep with a healthy meal plan. They're crazy delicious! I have hundreds of meal plan subscribers who love getting my recipes delivered to their inbox every week. No more spending hours on Pinterest or Google searching for healthy recipes. Sign up and try it today!
Breakfast Hash
Meal Prep Paleo Low Carb Breakfast Hash
Paleo Butternut Squash Breakfast Hash
Low Carb Turkey Sweet Potato Broccoli Hash
Paleo Apple Sausage Brussels Sprout Hash
Meal Prep Low Carb Chorizo Sweet Potato Breakfast Hash
Eggs
Easy Paleo Spinach Pepper Egg Muffins
Paleo Sausage Kale Coconut Egg Muffins
Meal Prep Paleo Cauliflower Egg Muffins
Meal Prep Low Carb Cheesy Sausage Broccoli Egg Muffins
Pancakes & Waffles
Meal Prep Paleo Almond Flour Pancakes
Meal Prep Pumpkin Protein Pancakes
Meal Prep Paleo Almond Flour Waffles
Meal Prep Paleo Chocolate Almond Flour Waffles
Meal Prep Whole Grain Pumpkin Spice Waffles
Oats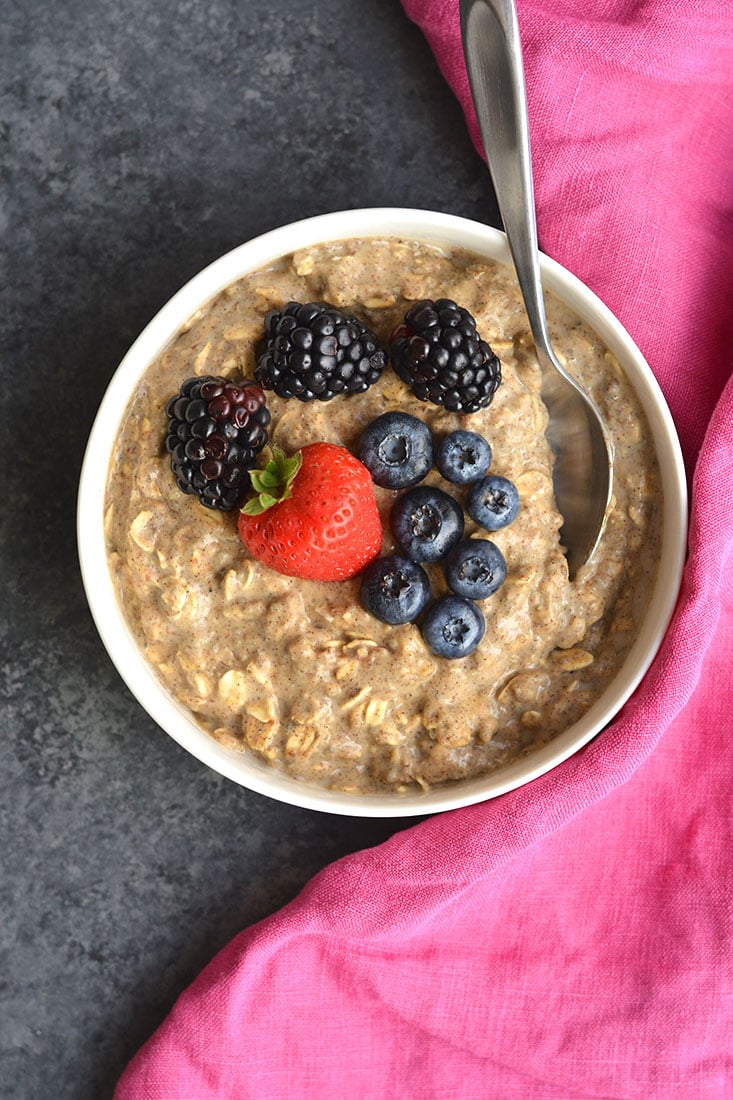 Meal Prep Overnight Oats 3 Ways
Strawberry Cheesecake Overnight Oats
Paleo Zucchini Oatless Oatmeal
Salad
Meal Prep Low Carb Bacon Guacamole Chicken Salad
Meal Prep High Protein Chicken Salad
Meal Prep Apple Hazelnut Chicken Salad
Meal Prep Low Carb Tuna Taco Salad
Meal Prep Cranberry Walnut Chicken Salad
Meal Prep Low Carb Cottage Cheese Tuna Salad
Meal Prep Low Carb Thai Almond Chicken
Meal Prep Vegan Chickpeas & Grilled Veggies
Meal Prep Low Carb Turkey Burger Salad
Soup
Meal Prep Paleo Chicken Tortilla Soup
Meal Prep Paleo Clean Eating Turkey Chili
Meal Prep Vegan Broccoli Butternut Soup
Chicken
Meal Prep Paleo Chicken Lettuce Wraps
Meal Prep Low Carb Chicken Cauliflower Fried Rice
Meal Prep Paleo Buffalo Chicken Spaghetti Squash
Meal Prep Low Carb Chicken Philly Cheesesteak
Meal Prep Greek Chicken Quinoa
Meal Prep General TSO's Chicken
Meal Prep Low Carb Margarita Chicken
Meal Prep Hatch Green Chili Chicken
Turkey & Sausage
Meal Prep Paleo Turkey Taco Bowls
Meal Prep Paleo Spaghetti Squash & Meatballs
Meal Prep Paleo Bolognese with Zucchini & Artichokes
Meal Prep Paleo BBQ Meatballs in Muffin Tins
Meal Prep Cranberry Turkey Sandwich
Meal Prep Low Carb Sausage Pepper Pizza Casserole
Fish
Meal Prep Paleo Shrimp Zucchini Noodles
Meal Prep Salmon Cucumber Chickpea Salad
Meal Prep Paleo Asian Salmon Meatballs
One Pan Salmon Asparagus & Sweet Potato
One Pan Paleo Lemon Garlic Shrimp & Brussels Sprouts
Paleo One Pan Baked Coconut Shrimp
Snack Bites
Meal Prep Vegan Protein Bite Snack Box
Vegan Chia Strawberry Shortcake Energy Bites
Low Carb Nutty Collagen Protein Bites
Paleo Chocolate Almond Cranberry Bliss Bites
Vegan Turmeric Carrot Cake Bites
Paleo Vegan Turmeric Protein Bites
Zucchini Chocolate Oatmeal Bites