Chocolate Almond Bites made with oats, almond butter, chocolate, flax and chia seeds are a healthy no-bake snack for those with a sweet tooth. The perfect lunchbox friendly snack bite! Gluten Free + Low Calorie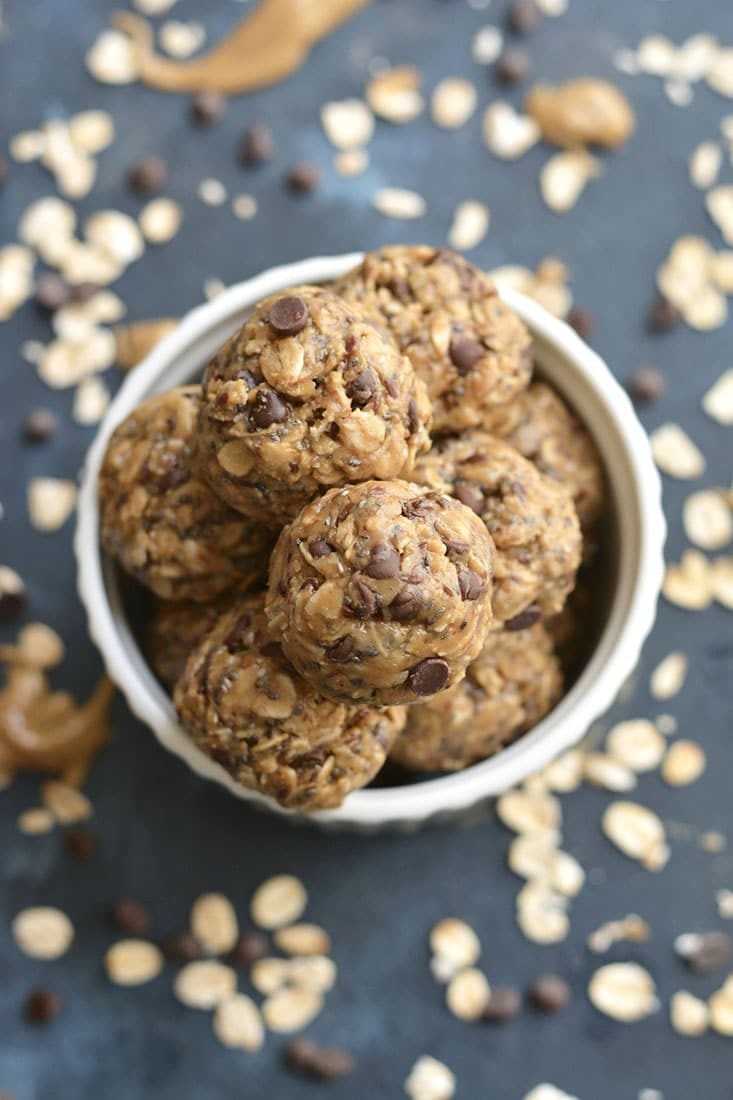 Confession. I'm so ready for a vacation. One where I can lay by a pool or beach all day, not worry about my to do list and be completely disconnected from everything in life. To say things have been busy, is an understatement. Between friends visiting, graduation and unexpected opportunities popping up, I'm behind on everything and hanging on for dear life.
When life is stressful or busy, it's easy to forget about fueling your body with good food. Stress depletes the body of vital nutrients and creates inflammation. Inflammation puts the immune system on alert. With my Hashimoto's, I've learned to be prepared to take care of my body even better during those times by having healthy snacks on hand in my freezer. A freezer also full of lean protein and veggies so I can make quick, healthy meals.
…