Healthy Sweet Potato Casserole is a low calorie, gluten free and Paleo dish that's made dairy free and with less added sugar. Topped with pecans, flaxseed and vegan marshmallows for a yummy dish anyone will love! Gluten Free + Low Calorie + Paleo + Vegan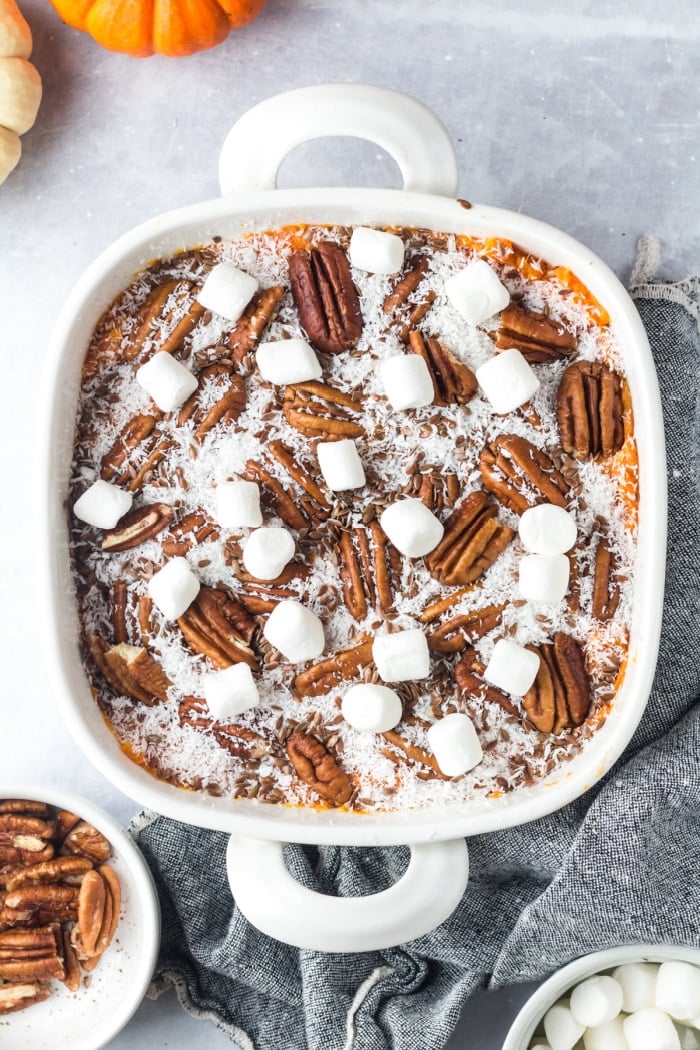 This Healthy Sweet Potato Casserole is a holiday favorite in my house! In fact, several years ago my Mom roasted sweet potatoes and blended them in a food processor with a little maple syrup to make mashed sweet potatoes. She raved to me how good they were.
I reminded her of the healthy sweet potato casserole I made over Thanksgiving and how it was the same recipe only served in a casserole dish.
I think we often forget how simple foods like sweet potatoes can be easy, delicious and healthy! This recipe is a good example of that and how you can tweak a traditional holiday recipe to make it better for you and your family.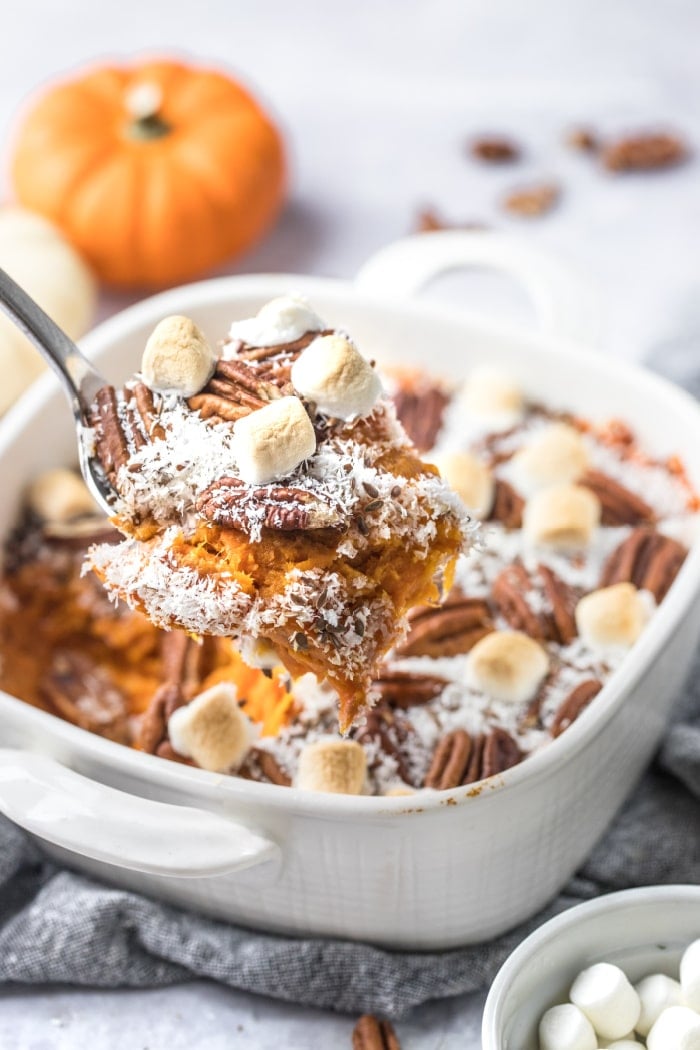 …