Healthy Greek Chicken Casserole is a low calorie, Mediterranean meal paired with vegetables and cauliflower rice. A gluten free recipe with Greek flavors that tastes amazing! Gluten Free + Low Calorie + Low Carb + Paleo friendly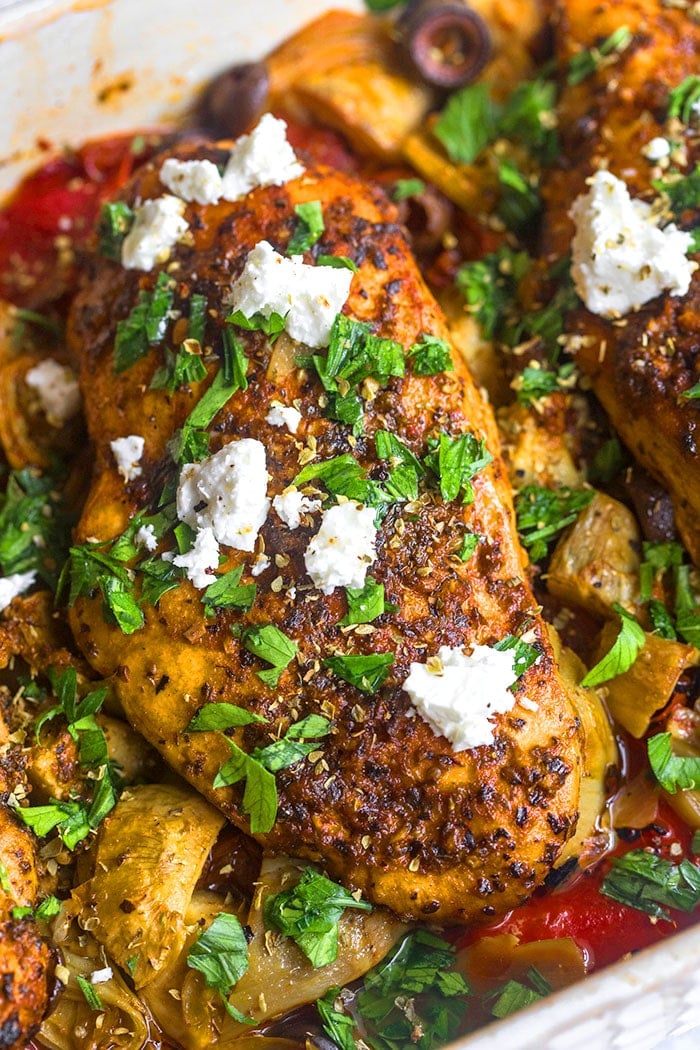 Greek meals are my favorite when it comes to healthy, low calorie dinners. Mediterranean cooking in general is something that never gets old for me. The flavors are satisfying, fresh and of course, delicious!
This Greek Chicken Casserole is irresistibly juicy and one of my all-time favorite recipes on this website along with my Greek Meal Prep Chicken. Easy to make in one pan for a healthy meal any time of the week!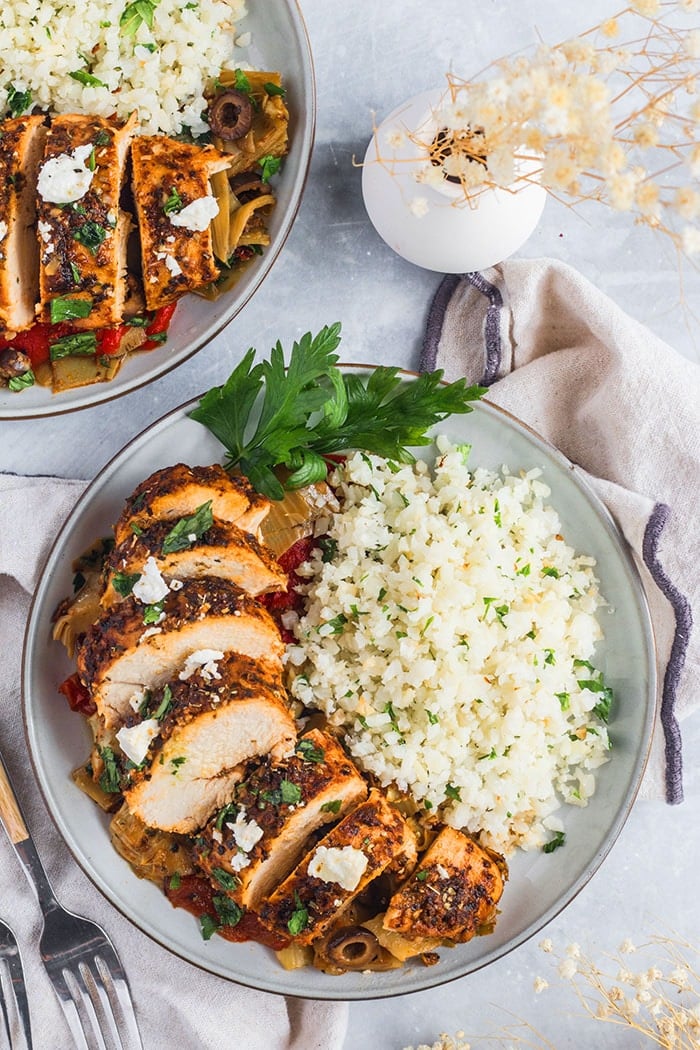 …