Healthy Crockpot Pot Roast! The BEST slow cooked pot roast you will ever eat. Perfectly tender, juicy and delicious! Served with carrots and potatoes for an easy meal. Gluten Free + Low Calorie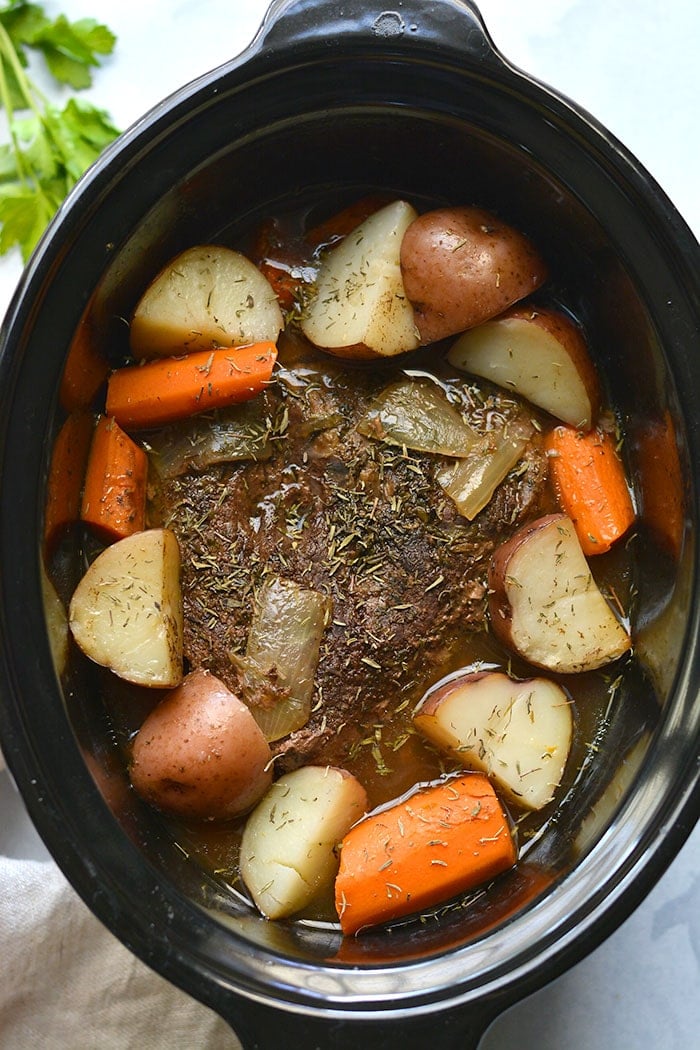 I've been getting more and more requests for beef and pork recipes from clients and readers. As some of you already know, I haven't been a beef eater in decades. Not because it's unhealthy or can't fit into a healthy diet. Beef can certainly fit into a weight loss lifestyle!
It's that restrictive mentality that makes weight loss feel impossible. No food is off limits! Eat the things you enjoy in moderation and figure out ways to make things lighter and slightly lower in calories, which I'll show you how to do with this lighter pot roast recipe in a minute!
…