The most dangerous weight loss diet! This fad diet has become popular in mainstream media and diet culture, despite being extreme and having consequences to metabolism.
Signing up for this fad diet is signing up for an eating disorder in my professional opinion.
That is an extreme statement, but I do not say this lightly that you are signing up for an eating disorder when you sign up for this fad diet.
Most Dangerous Weight Loss Program Popular Now
In this Dish On Ditching Diets podcast episode, I explain what the most dangerous diet is for losing weight right now, the false claims made by this fad diet, how this company has re-branded due to its false claims and what the research says about this diet.
Interestingly, this company has funded many of its own studies that proclaim this diet works. Companies that fund their own studies should be highly scrutinized and it should be understood that this introduces a ton of bias into the study when it is not performed by a neutral party.
There are other problems with these studies funded by this company too. One being that the participants struggle to maintain weight loss beyond 12 months.
While you will lose weight in a short timeframe, it's short lived and not maintained.
I've shared over and over on the podcast how the real problem is not that people cannot lose weight, it's that people can't maintain weight loss.
Fad Diets Don't Teach Habit Change
Extreme fad diets like this one do not teach people how to put healthy habits into practice.
Rather, they simply give people a list of food rules, good and bad foods which down the road leads to disordered eating patterns, disordered behavior with food, the scale, body and self-worth.
The most dangerous aspect of doing an extreme diet like the one I'm sharing in this podcast episode is the down-regulation of resting energy expenditure by 28%.
If your maintenance was 2000 calories and now you do an extreme diet like this one that puts you at a calorie deficit of 800-1200 calories, the problem is if you stop doing that diet and you start eating like you did before you lost weight you will gain weight very easily and rapidly.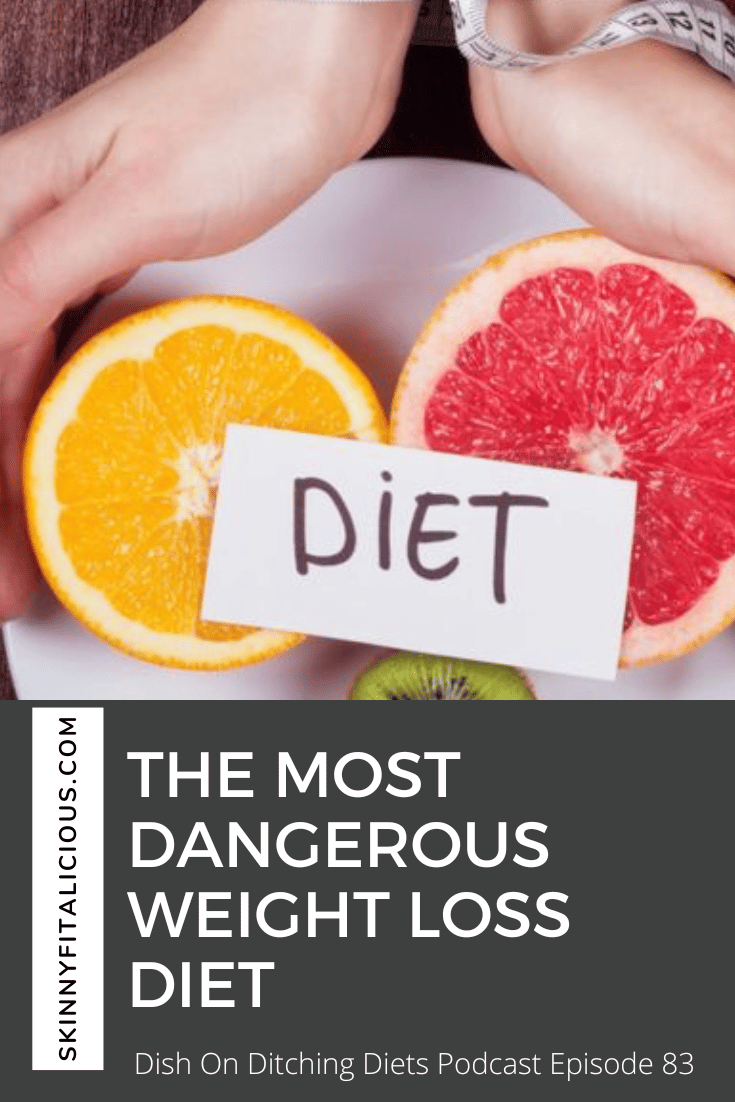 …