Healthy Banana Oat Pancakes! Made with simple ingredients, these healthy pancakes are low calorie, high fiber, egg free and have no added sugar. Meal prep them for a healthy breakfast all week long! Gluten Free + Low Calorie + Vegan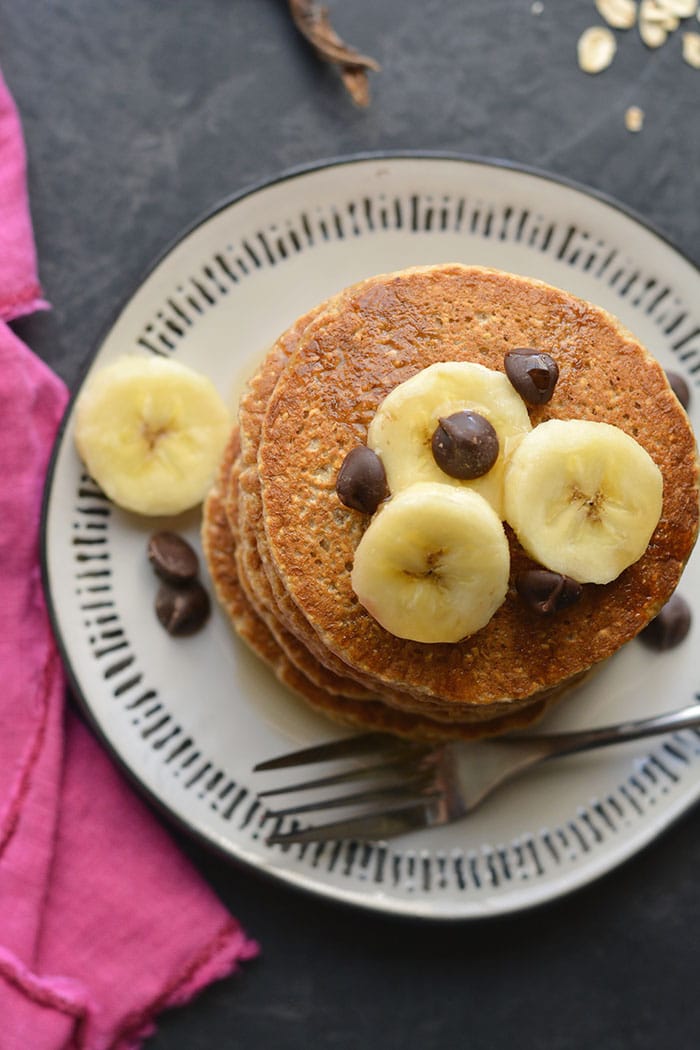 Many of my clients have been dieting for so long that they believe healthy foods like bananas are unhealthy and will make them fat. Not true.
Hormone balance (particularly insulin) is key to weight loss and managing overall health. That means your blood sugar must be balanced at all time. Eat a banana on it's own? Guess what…
Blood sugar goes up then comes crashing down. A recipe for hunger and cravings which is why I have a no carb alone policy with my weight loss clients.
That doesn't mean you can never have a banana or that you should never have pancakes with bananas. It means what you eat on the pancakes and with it is really important!
…