Healthy Caramel Pecan Pie! The best pecan pie made lower in sugar, lightener with less fat topped over a super simple 3 ingredient gluten free crust. The only pie you will ever want to make! Gluten Free + Low Calorie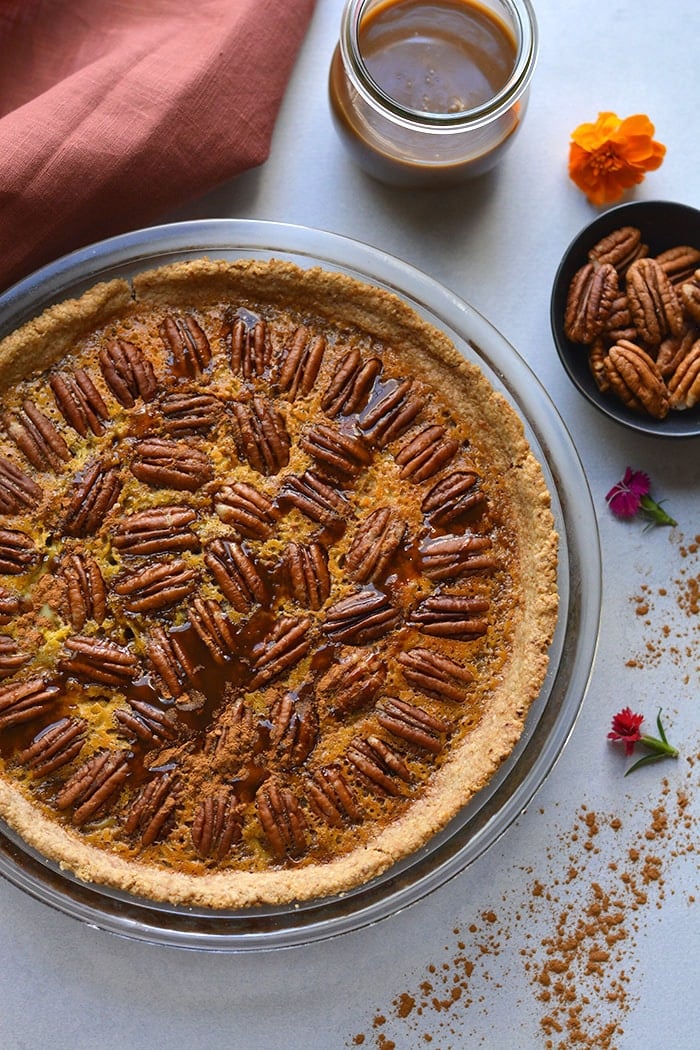 It makes me sad that I don't have my family here or a family of my own to share all my holiday recipes with. Before my Dad was diagnosed with dementia, my parents spent the holidays in Arizona with us every year. My Mom always looked forward to trying my new recipes and not having to cook.
Unfortunately, his dementia has progressed so much now that they can't travel and I'm sad to say that some days he doesn't remember me. While it's tough to see a family member that way, it makes me very grateful for my health after my health battles and for all of you who make my recipes.
So thank you for being here because it means more to me than I can say in words and I have the BEST healthy pecan pie recipe today to show you my gratitude!
…