Pumpkin Chocolate Chip Cookie Bars are made with healthier baking ingredients for a better for you baked treat! Gluten free, lower in sugar and absolutely delicious! Vegan + Low Calorie + Gluten Free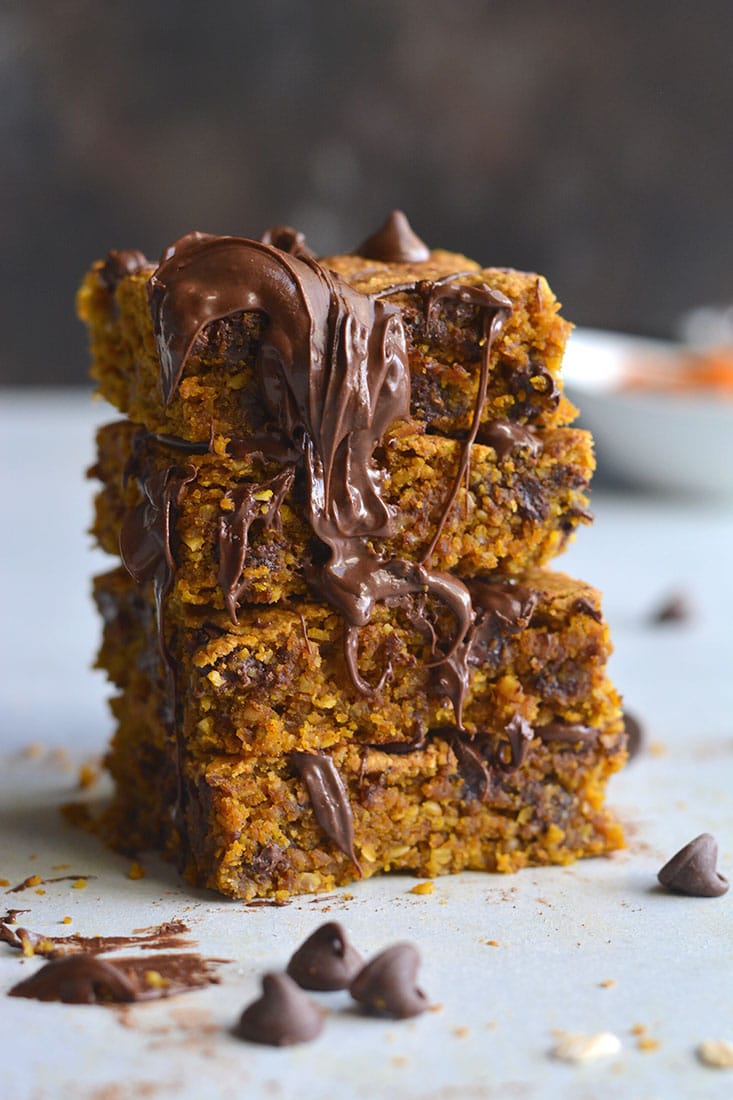 Just letting you know, this Pumpkin Chocolate Chip Cookie Bars recipe was originally published November 2015. I retested, rephotographed and updated the content for you. Hope you enjoy it!
In case you couldn't tell, fall baking is in full swing over here. You've been warned! I've been having fun remaking some really old recipes. Tweaking the ingredients to make them lower in sugar and extra D-E-licious! Hopefully, you're good with that.
…