Lemon Chicken Piccata Zucchini Noodles! An easy, one skillet meal that adds tons of flavor to chicken. Served over zucchini noodles for a lighter, low carb twist on lemon piccata. All the flavor without all the calories! Paleo + Low Calorie + Low Carb + Gluten Free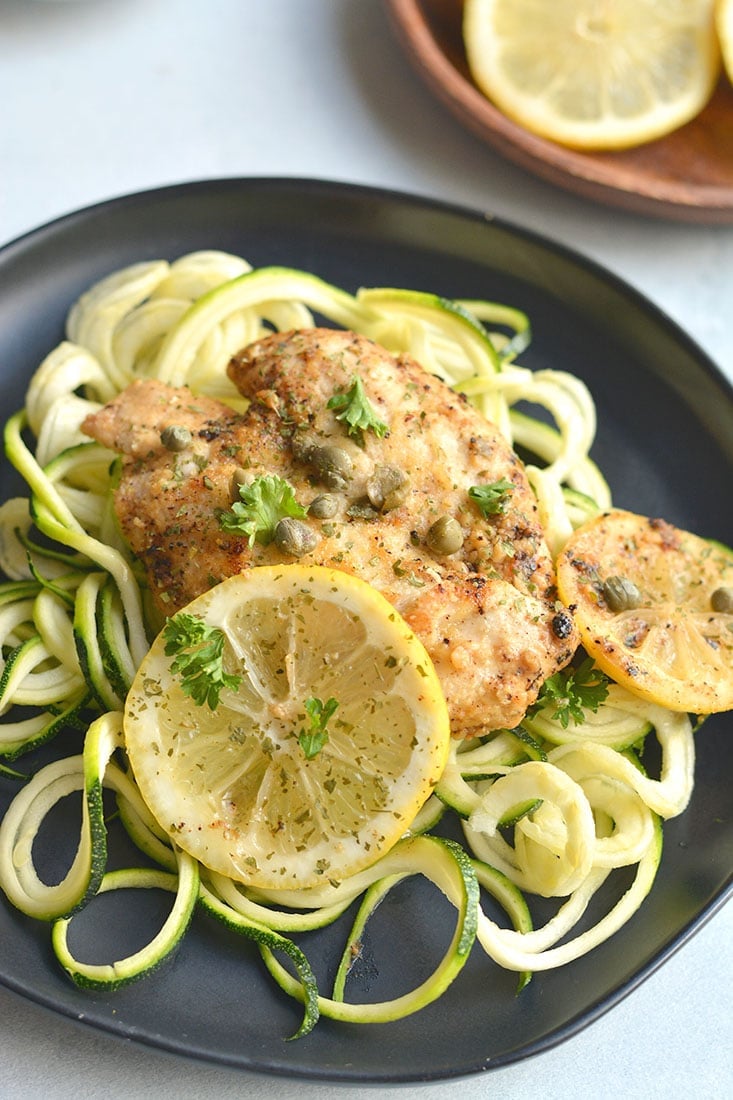 Thanks for all your sweet messages on yesterday's post friends! The last two months have been a real battle with my health. I'm really ready to get surgery over with, and hopefully, feel better! That said, I'm taking the next few days off to rest and recover.
We're going to San Diego for a long weekend to help me recover so I'll be away form the blog until Monday. But don't forget the FREE series is starting August 22nd. That's a week from today so make sure you're signed up!
Now, let's talk chicken!
…