Curious what it's like to work with me in my one-to-one 6 month weight loss coaching program? My client Dawn started working with me September 2020 and graduated from the 6-month program. When Dawn came to me, she was convinced something was wrong with her brain that she couldn't lose weight.
She was constantly hungry, battling cravings and despite doing many diets since she was a teenager she never felt like it was a lifestyle she could do forever. Her weight went up and down for years as she struggled to figure out how to gain control and get on a path that made her feel proud.
Dawn is on the podcast today sharing her thoughts and experience in her weight loss journey, what she learned DOES work to create the lifestyle she's always dreamed of and shares her advice to women over 35 trying to lose weight.
In this episode, you'll hear:
Dawn's weight loss journey, the diets she tried and why they failed.
Why Dawn thought there was something wrong with her brain and that she would never be able to lose her weight.
Dawn shares what she learned in her weight loss journey during the 6 month program.
Dawn's advice to other women over 35 trying to lose weight.
Subscribe to the Dish On Ditching Diets Podcast iTunes, Google Play, Stitcher or Spotify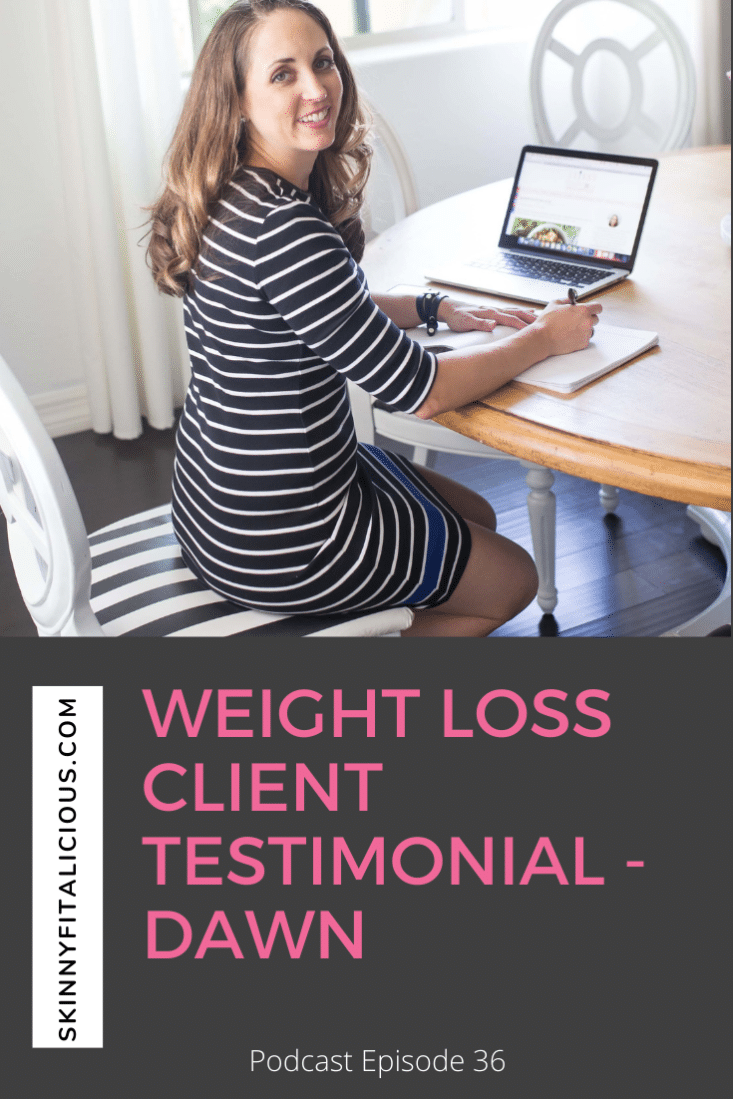 Free Weight Loss Class: https://skinnyfitalicious.com/hormone-weight-loss-class/
Are you a woman over 35 with 20 to 50 or more pounds to lose and ready to stop the diet cycle and lose weight for forever?
I love hearing about what YOU want me to talk about so feel free to leave on comment here or on social media with topics you'd like me to cover!
Schedule A Weight Loss Breakthrough Call Today