I'm Megan! Certified nutrition practitioner in private practice in Phoenix, Arizona. I transform women who have 20 to 50 pounds or more to lose.
I lost 80 pounds in 2009, am living with Hashimoto's disease, cycle instructor and creator of Skinny Fitalicious. I love food, fitness, travel and all things wellness with a few unhealthy things sprinkled in here and there!
Facts about me: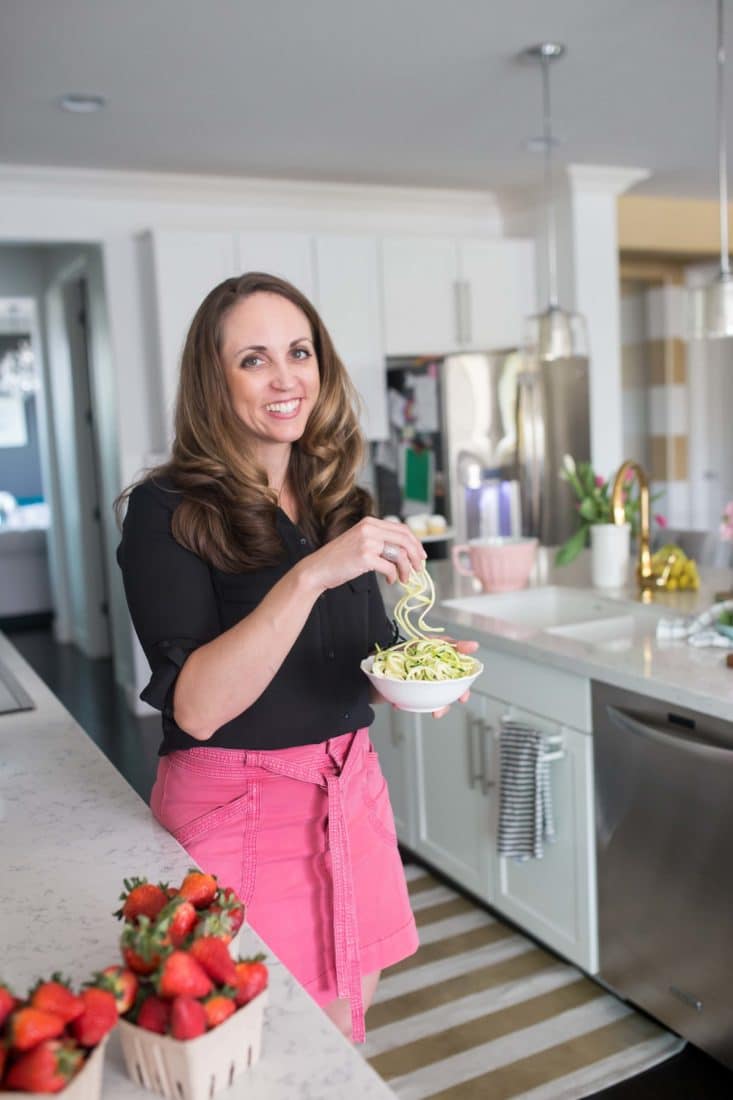 As a nutrition practitioner, I value helping others find real solutions to their health as well as practical solutions and enjoyment in eating healthy foods.
For 2 years, I battled the medical system trying to get answers to my mysterious medical problems which ultimately led to my diagnosis of Hashimoto's disease and living a gluten free life.
Ways I Work With Clients:
1:1 Weight Loss Transformation Coaching
This 6 month program focuses on mindset, weight loss resistance, detoxification and hormone support. Coaching takes place virtually with coaching call replays, recommended meals/macros and heavy mindset focused exercises. Schedule a free initial consult to discuss your goals and if this is a fit for you.
Master Your Cravings 12 Week Group Coaching
Master Your Cravings is a 12 week group coaching weight loss program. The program is heavily focused on shifting your mindset as well as stopping cravings and mastering the food you eat with macro tracking. It is a self-paced program with videos and homework. The group meets 2 times a month (6 group calls total) and stays accountable daily in the Facebook group.
Subscription Meal Plans
Skinny Fitalicious Meal Plans are an easy way to jumpstart healthy eating for those who are already healthy eaters. Meal plans are designed for autoimmune disease and are gluten free, high protein and lower carbs.
Break The Binge
In this free 5 day email series, I coach you on overeating and breaking the cycle of binging.
Safer Skincare
The skincare industry is one of the least regulated industries. They are filled with hormone disrupting chemical and toxins. Everything you put on your skin seeps into your bloodstream. This is a problem for autoimmune diseases and general health.
After battling Hashimoto's disease and understanding the importance of detoxing the body from chemicals and toxins, I'm passionate about sharing healthier, safer skincare and makeup.
Skinny Fitalicious provides healthy, gluten-free recipes that are balanced and weight loss friendly. My recipes are meant to help others find delicious versions of traditional foods they love so they can lose weight or maintain. My NEW COOKBOOK is coming June 2020!
Many people view weight loss as a temporary restriction of giving up foods they love. But to shed the weight forever, you need to completely overhaul your lifestyle and mindset. I can give anyone the perfect diet and nutrition plan, but if their mindset isn't in the right place they won't succeed.
That's why I started Skinny Fitlaicious. To inspire you to eat healthier and be the greatest version of you! If I can lose weight and lead a healthy life after overcoming numerous health challenges, so can you!
Listen To My Podcast: iTunes, Google Play, Stitcher or Spotify.
More About Me: Frequently Asked Questions about Me How I Became a Nutrition Practitioner My Battle with Estrogen Too Young for a Hip Replacement Living With Avascular Necrosis Living with Hashimoto's Disease My Gluten Free Story & Hell I Went Through Getting a Diagnosis