This post contains affiliate links. As an Amazon associate I earn qualifying purchases. Click here for more about this policy.
A few weeks ago, I did a video on why eating a healthy breakfast is important. I talk a lot about this with my one-on-one clients as many of them skimp on breakfast saying they don't have enough time in the morning. If you watch the video you'll discover it's one of the best times of day to eat. With the right planning and meal prepping strategy, breakfast can be easy and delicious! Here's 15 Healthy Make Ahead Breakfasts to make breakfast a reality on those busy mornings.
Packed with protein powder, gluten free oats and nut butter, these homemade granola bars have a good balance of carbs, protein and healthy fat. Pair with Greek yogurt for an easy grab 'n' go breakfast.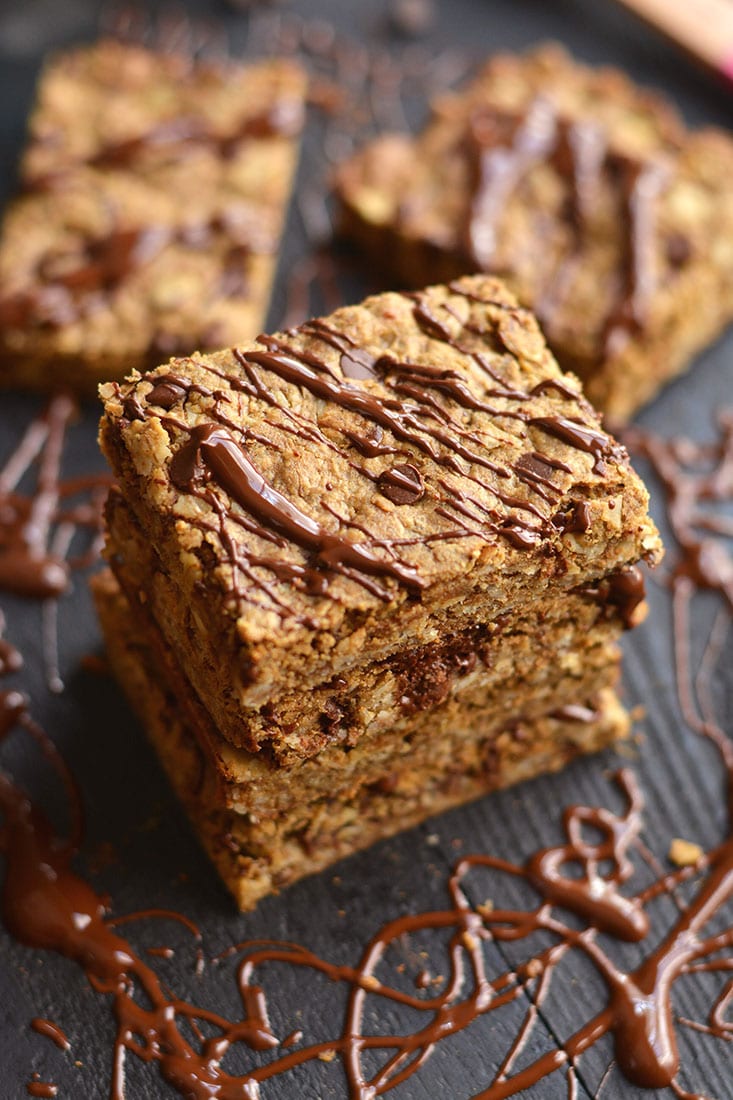 Egg muffins were one of the first things I made when losing weight. They're pre-portioned making them super easy to heat up and take with you on the go every morning. The easy version is super simple, but I also love switching it up by making Cauliflower Egg Muffins, Quinoa Salsa Egg Muffins, Sausage Kale Coconut Egg Muffins.
[AdSense-A]
Made with Greek yogurt, cocoa powder and avocados, this breakfast is packed with healthy fat, antioxidants and protein. It's more like dessert than breakfast!
My favorite protein pancakes! I always have pancakes on hand in the freezer or refrigerator. They're easy to make over the weekend and heat up for a quick breakfast during the week.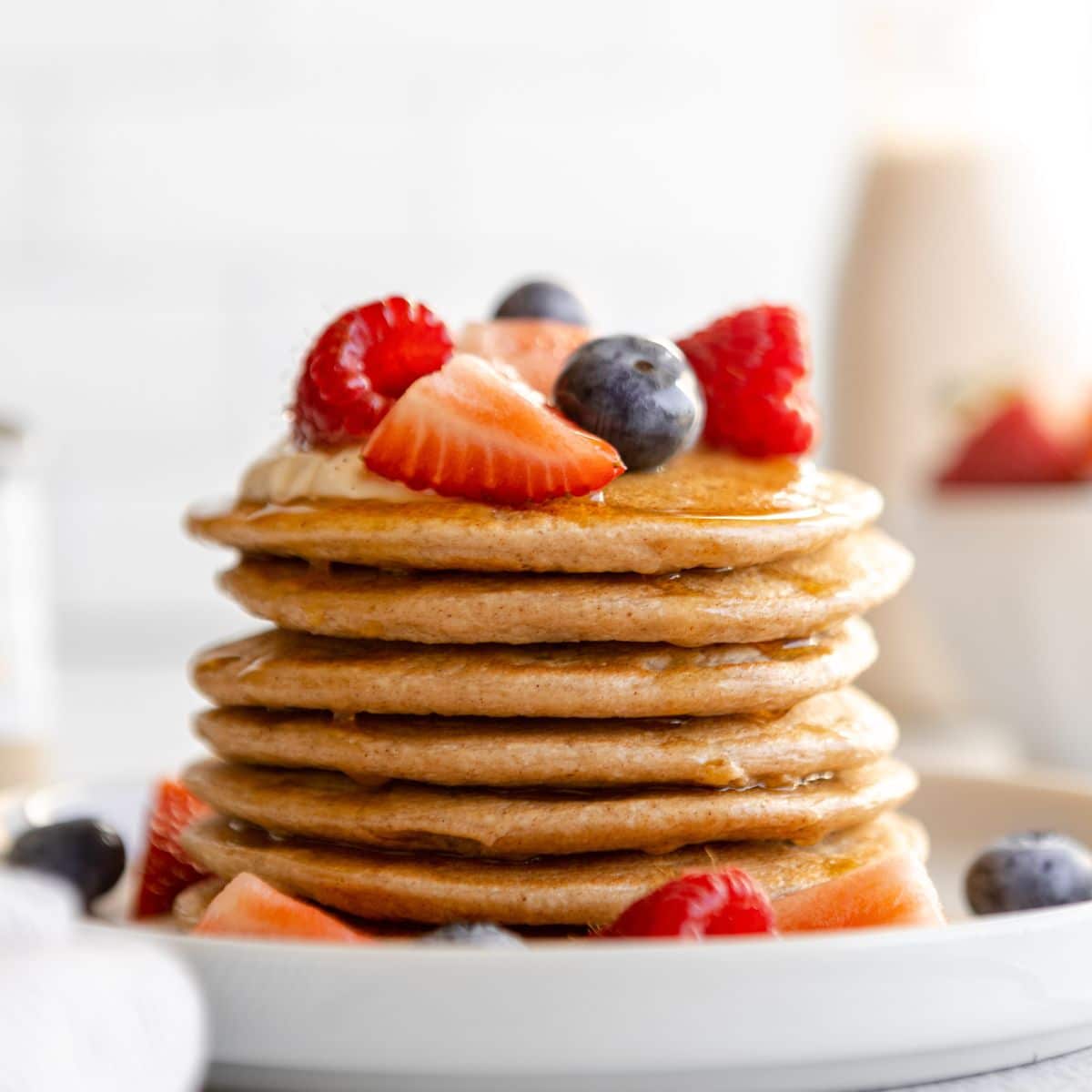 These bars are bursting with sweetness from the blueberries, have a ton of protein, healthy fat and omega-3's. They're perfect cold, but my favorite is warming them in the microwave 30 seconds for a hot breakfast.
I love making oatmeal over the weekend in the crockpot and storing in the fridge in pre-portioned Tupperware for easy weekday breakfasts. I add fruit and applesauce for natural sweetness and egg whites to increase the protein.
These eggs are super easy to make. Toss the eggs in a mason jar with mixed veggies, cook, and refrigerate until you're ready to warm up and eat. Perfect for busy mornings!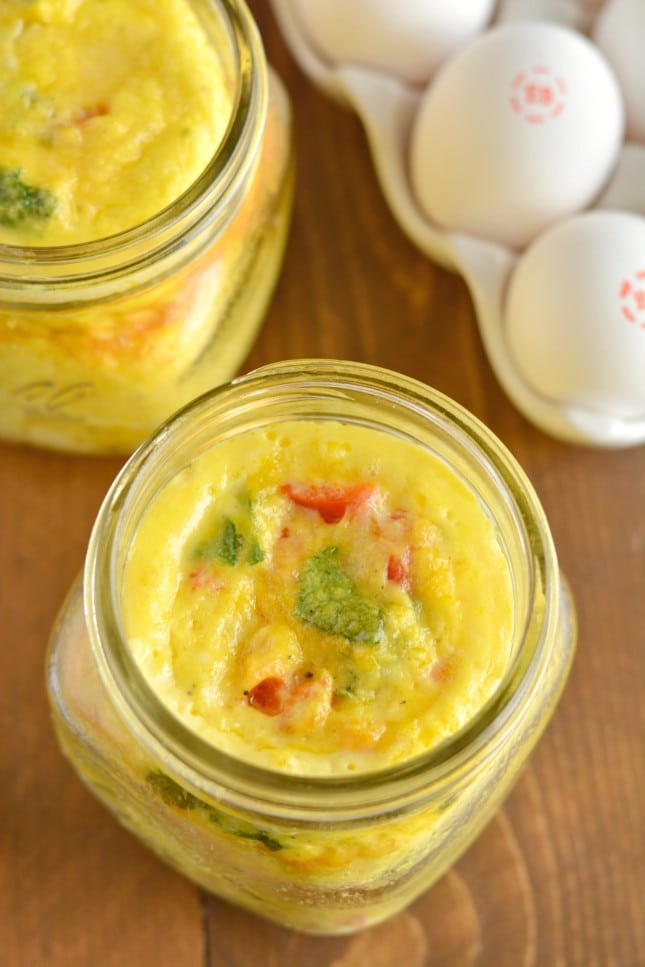 [AdSense-A]
Smoothies are an EASY way to get in a healthy breakfast especially when you make the smoothie with protein powder or Greek yogurt. I like adding pre-cooked quinoa to them to make them more filling too. Smoothies also freeze beautifully. Make it the night before, toss it in the freezer, then take it out in the morning to thaw while you get ready so you can sip on it as you head out the door.
Any frittata or egg bake is perfect for an easy breakfast. Make over the weekend and warm up during the week. This one is my favorite because the cauliflower keeps the eggs from getting soggy. Some of my other favorite frittatas are: Butternut Squash Spinach Breakfast Bake, Red Pepper Zucchini Frittata, Sausage Tomato Breakfast Pizza
Muffins are such an easy way to add nutrition, sneak in veggies, and as a bonus they're already pre-portioned to take with you on the go! The only problem is deciding which ones to make because I only have a few options to choose from.
These are some of my personal favorites: 100 Calorie Turmeric Muffins, Lemon Orange Poppyseed Muffins, Strawberry Greek Yogurt Muffins, Coconut Cranberry Muffins, Blackberry Quinoa Muffins, Sugar Free Strawberry Grape Muffins.
[AdSense-A]
Another smoothie you can make ahead of time! This one's packed with protein, superfood, antioxidants and a secret vegetable you'll never even know is in there.

Granola is perfect for sprinkling on Greek yogurt for a healthy and easy breakfast. The problem is most store-bought ones have a ton of added sugar. Making your own, you can control the ingredients better making them healthier options!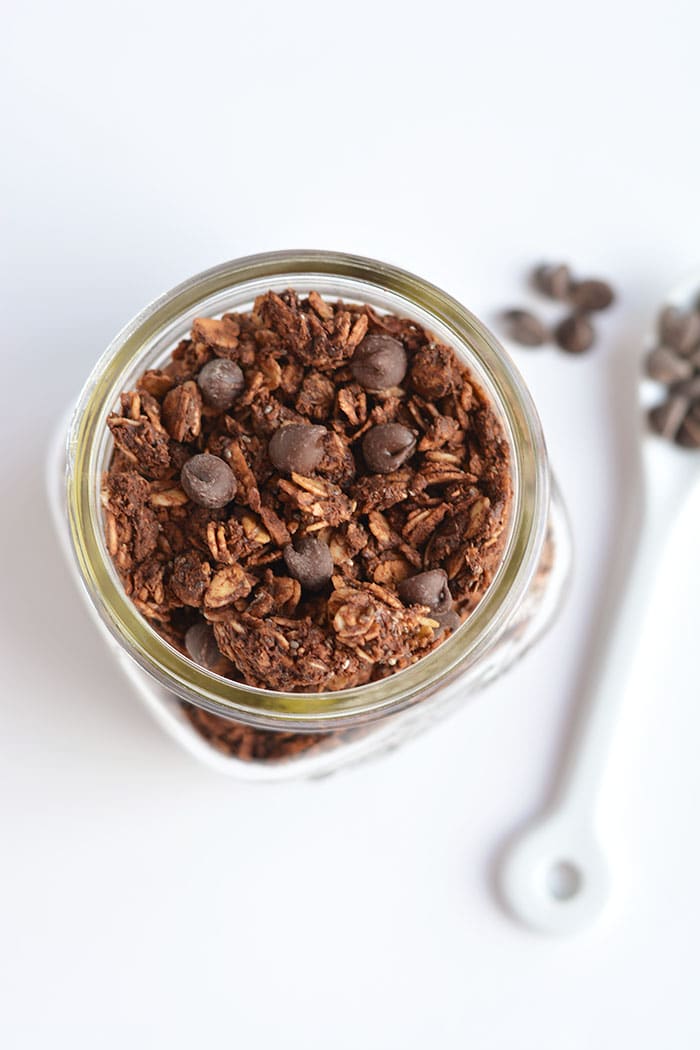 Made oatless, this "oatmeal" is packed with egg whites, zucchini, and applesauce for an easy breakfast that comes together in less than 10 minutes. I know it sounds weird but trust me, it's delicious!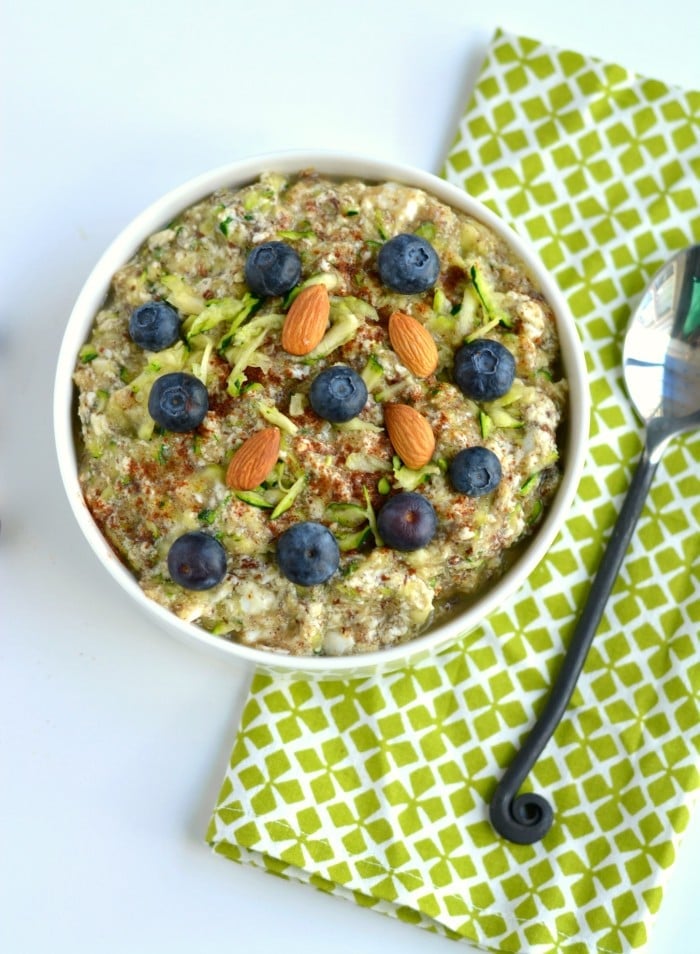 This breakfast hack couldn't be easier. Toss some eggs in a crockpot with your favorite mix of veggies when you get up, then turn on high for 2 hours and let the crockpot do the magic. If you get up at 5am, by 7am breakfast will be served! The other option is cooking it during dinner and refrigerating overnight.
Who said you can't have cookies for breakfast especially when they're healthy like these? Some of my other favorite breakfast cookies are: Blueberry Lemon Greek Yogurt Breakfast Cookies, Healthy Strawberry Oatmeal Cookies, Paleo Carrot Cake Cookies, Zucchini Chocolate Chip Cookies, and Chocolate Peanut Butter Protein Cookies!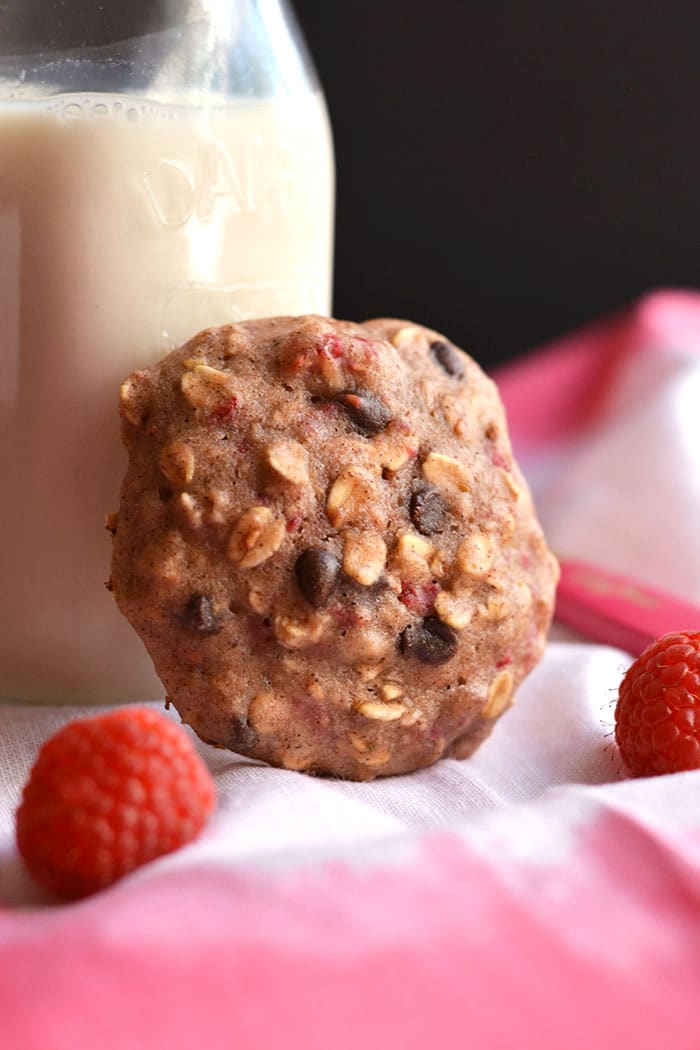 3 Smart Strategies To Stop Cravings
What is your make ahead breakfast? How do you make it easy?
[Tweet "15 Healthy Make Ahead Breakfasts, Perfect for Busy Mornings! #healthyeating #breakfast"]