Vegan Chocolate Chip Chickpea Blondies! Sink your teeth into these good for you, decadent, gooey, protein packed, chocolatey treats. Vegan + Gluten Free + Low Calorie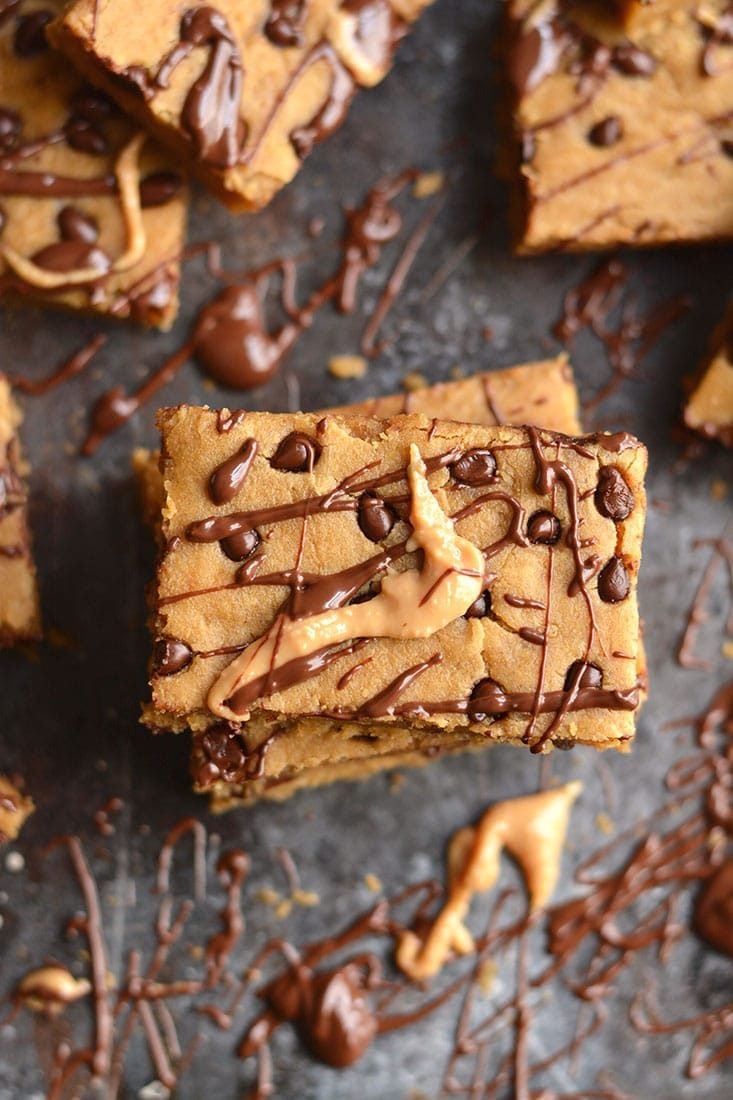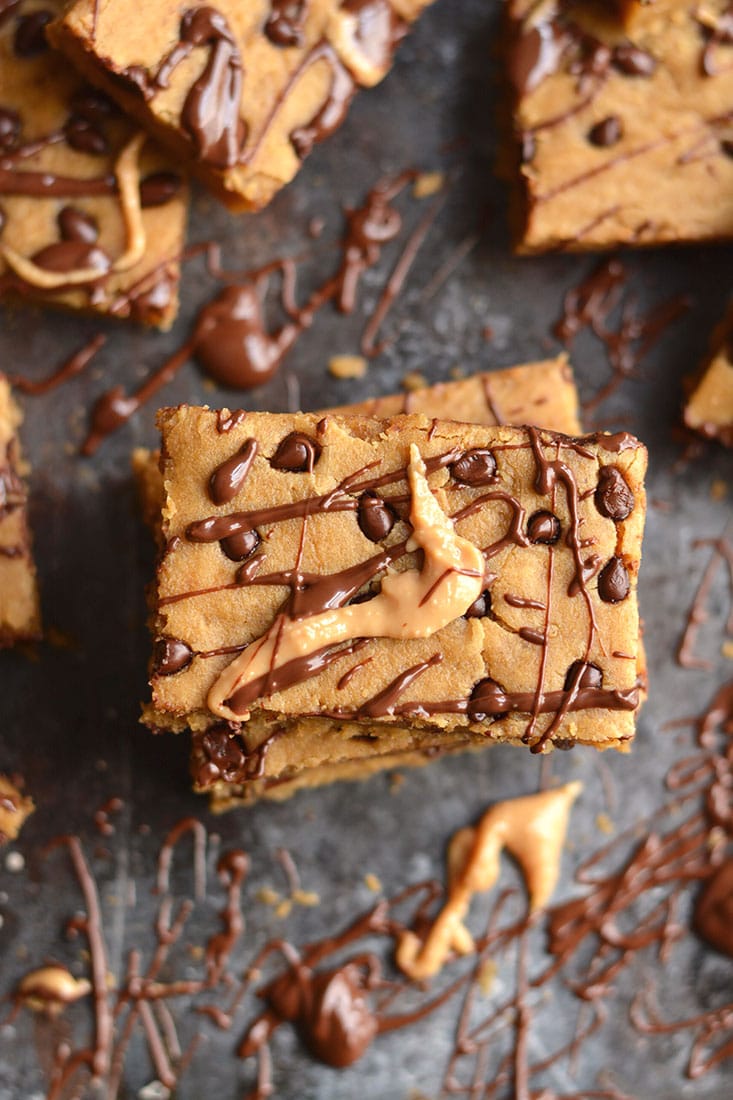 Last week I spent half my days deleting food pictures. Way too many food pictures. When you're a food photographer, you end up with a random assortment of food pics. Sometimes a food looks amazing in the moment then later I look at a picture of lettuce and think to myself, really? What was thinking I was gonna do with this?
What's even more troublesome, I have issues hitting the delete button. Like maybe, just maybe one day I'll need that random picture of lettuce. Can we say obsessed? But we're not here to talk lettuce. We're here to talk blondies!
As in, Chocolate Chip Chickpea Blondies! Chewy, gooey, decadent, nutty blondies, oozing with chocolate that melt in your mouth. Hungry yet? Oh you wait!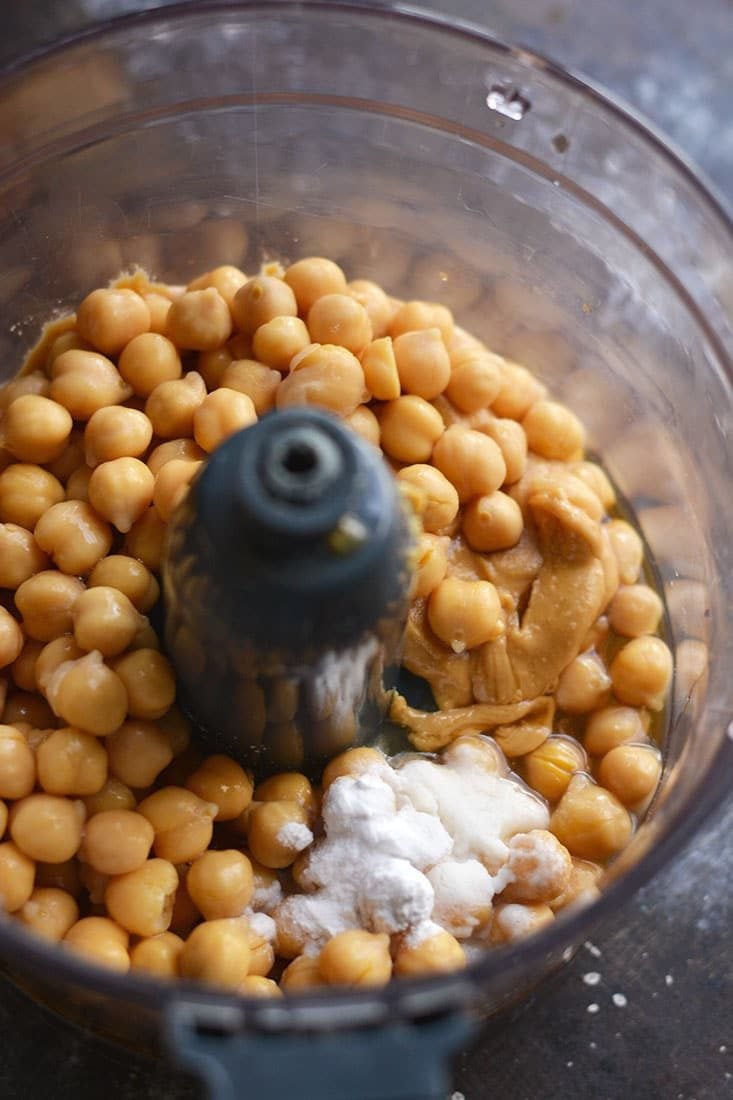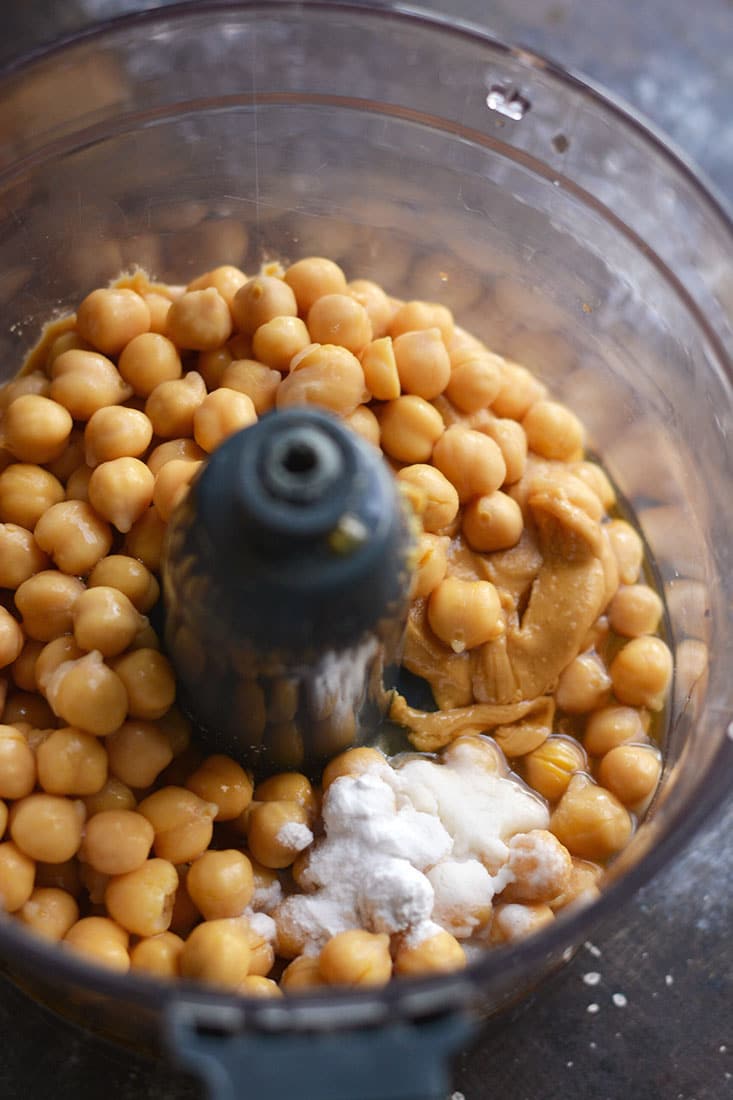 The original version of the recipe was published in 2014. The pictures were in serious need of a facelift though. I couldn't let them live on the way there were any longer. The recipes is just too delicious!
Made with a base of chickpeas, these goodies are a real nutritional powerhouse. As in, real garbanzo beans packed with protein, fiber and 10% the daily value of iron in a single serving, and I'll gladly take all the iron I can get.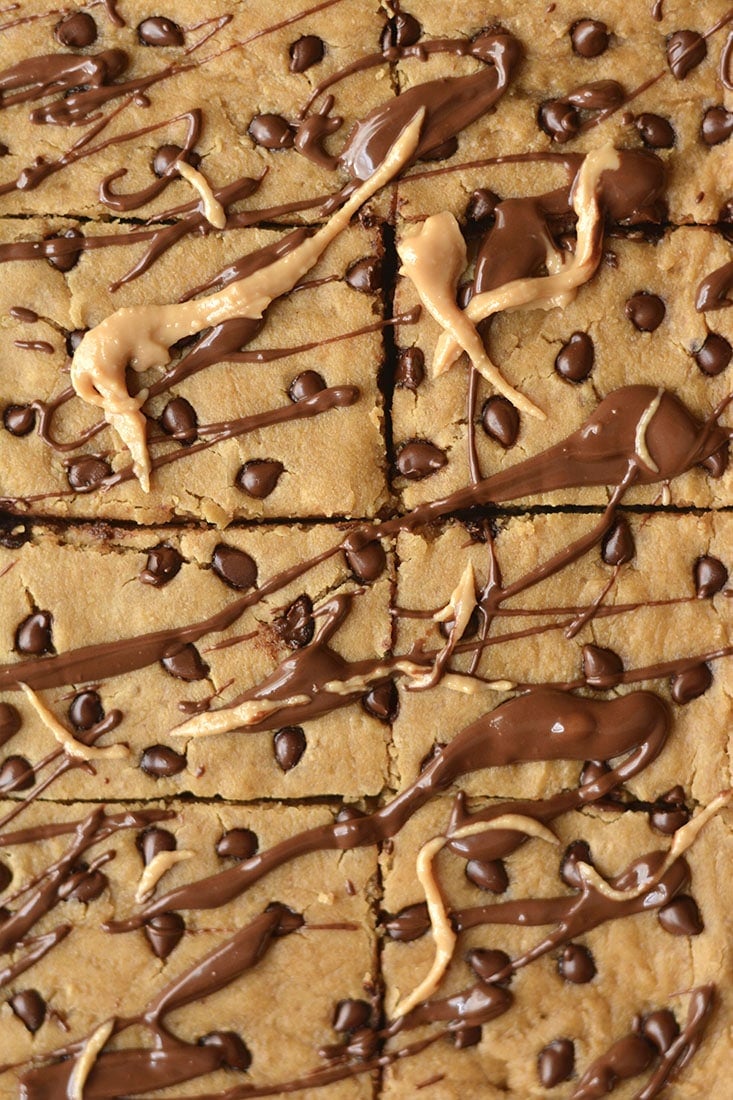 For those of you who've been around awhile, you know I've been mysteriously iron deficient for years. My recent labs showed it being in the tank again. Then last week I left the gym feeling weak, short of breath and disoriented. I knew from past episodes it was low iron, but it was the worst I've had in well over a year. Even the guy was worried and stopped to check in on me during the day. Wasn't that nice?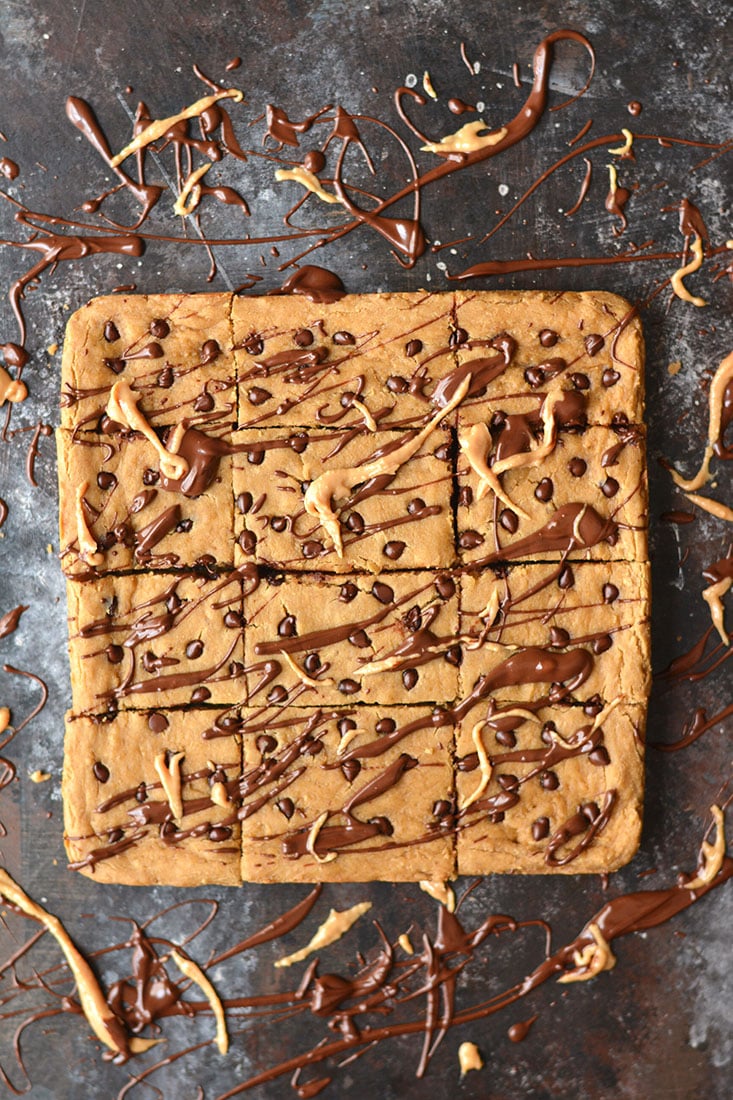 So…I'm back to taking iron supplements regularly, but it's not my favorite thing because it messes with my stomach. I'd rather get it from food so I guess that means I'll have to sacrifice by eating more Chocolate Chip Chickpea Blondies. Good thing I'm only sharing the recipe with you today 'cuz I'm not sure I'd be willing to give one of these babies to you in real life.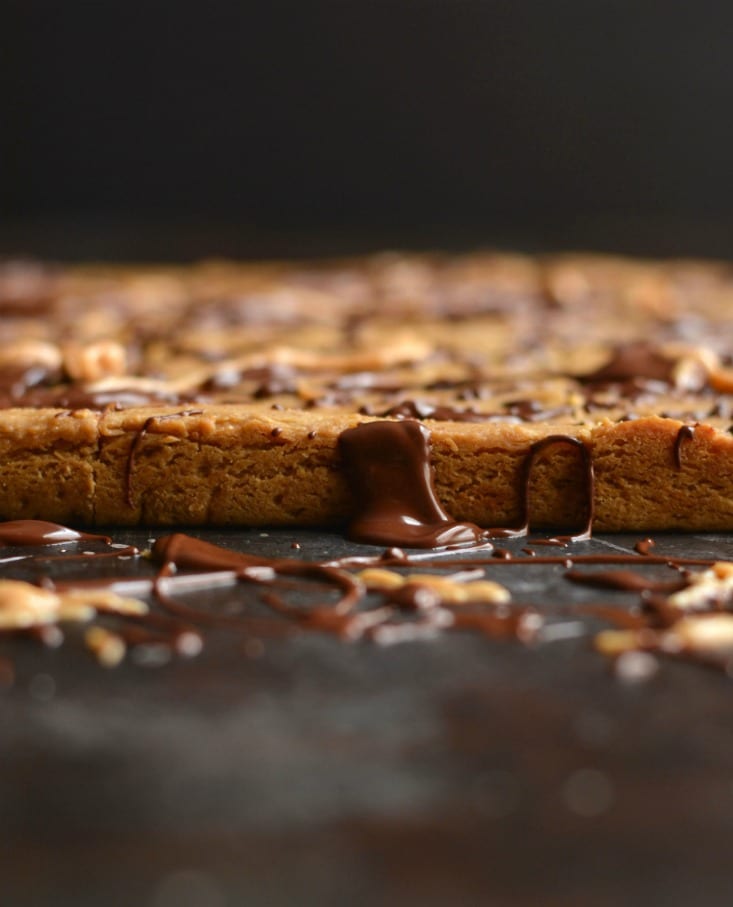 For real, they taste like a chocolate chip brownie only with cleaner ingredients. Maple syrup, nut butter, almond extract and of course, the mighty chickpea. Plus they're only 113 calories each. WOOT! Hand me two or three. These are perfect for the person who needs to satisfy their sweet tooth but in a healthier way.
Okay, I'm not sharing so you better run to the kitchen and get baking!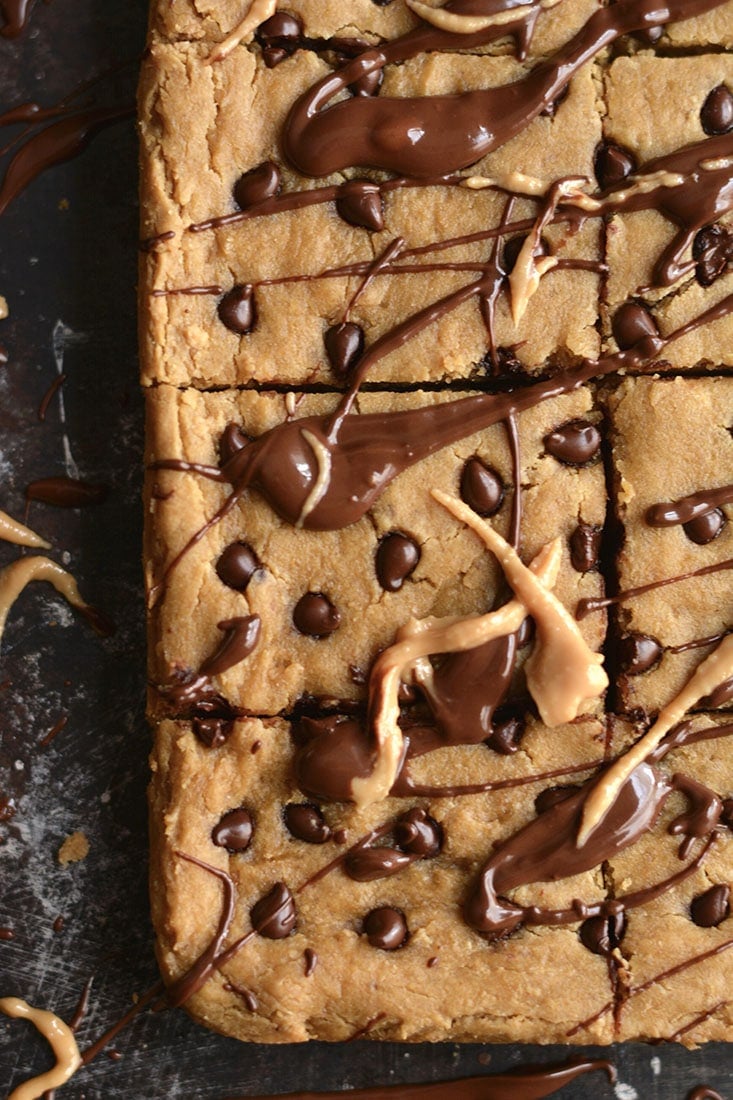 Get the SKINNY on the latest recipes & weight loss tips!
Sign up to get a FREE eBOOK + a BONUS discount!
Chocolate Chickpea Brownies
Need a chocolate fix? Sink your teeth into these decadent, gluten free and healthy Chocolate Chickpea Brownies guilt free!
Prep Time 10 minutes
Cook Time 20 minutes
Total Time 30 minutes
Servings 16
Calories 113 kcal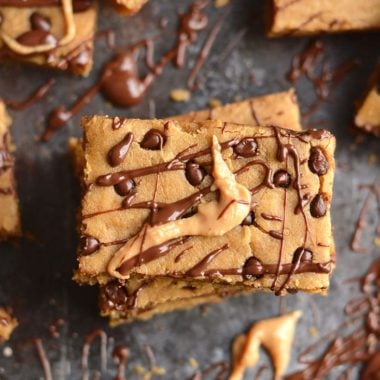 Ingredients
15 ounce chickpeas garbanzo beans rinsed & drained well*
1/2 cup peanut butter or any nut butter
1 tsp almond extract
1/3 cup maple syrup
1/4 tsp baking soda
1/2 tsp baking powder
1/4 tsp salt
1/4 cup mini chocolate chips dairy free
Instructions
Preheat oven 350 F. Prepare an 8x8 baking pan by spraying it with nonstick cocking spray.

To a blender or food processor, add all ingredients except chocolate chips. Process on high until creamy and smooth.

Fold chocolate chips into the batter by hand.

Bake at 350 F 20-25 minutes until a toothpick can be inserted clean.

Cool the blondies in the pan 30 minutes prior to slicing into 16 bars.

Optionally drizzle the tops of he bars with melted chocolate and extra nut butter.**

Store in an airtight container in the refrigerator up to one week.
Recipe Notes
*I do not recommend substituting garbanzo bean flour for the chickpeas as the flavor is very bean-y.
**To make the drizzle, melt 1/4 cup chocolate chips with 1 teaspoon coconut oil. You can also drizzle 1-2 tablespoons of melted nut butter over the chocolate drizzle. Drizzle not included in the nutritional value.
***For cheaper healthy foods, I buy mine through Thrive Market
Nutrition facts per serving (1g)
Calories 113 kcal
Fat 5.5 g
Saturated Fat 1.3 g
Trans Fat 0 g
Polyunsaturated Fat 4.2 g
Monounsaturated Fat 0 g
Cholesterol 1 mg
Sodium 77.3 mg
Potassium 0 mg
Carbohydrates 13.1 g
Fiber 2.1 g
Sugar 6.2 g
Protein 3.3 g
Vitamin A 0 %
Vitamin C 0 %
Calcium 0 %
Iron 0 %
Custom Meal Plans
Work with Megan to develop a custom macro or standard meal plan to reach your goals.
Learn More
What I Used For The Recipe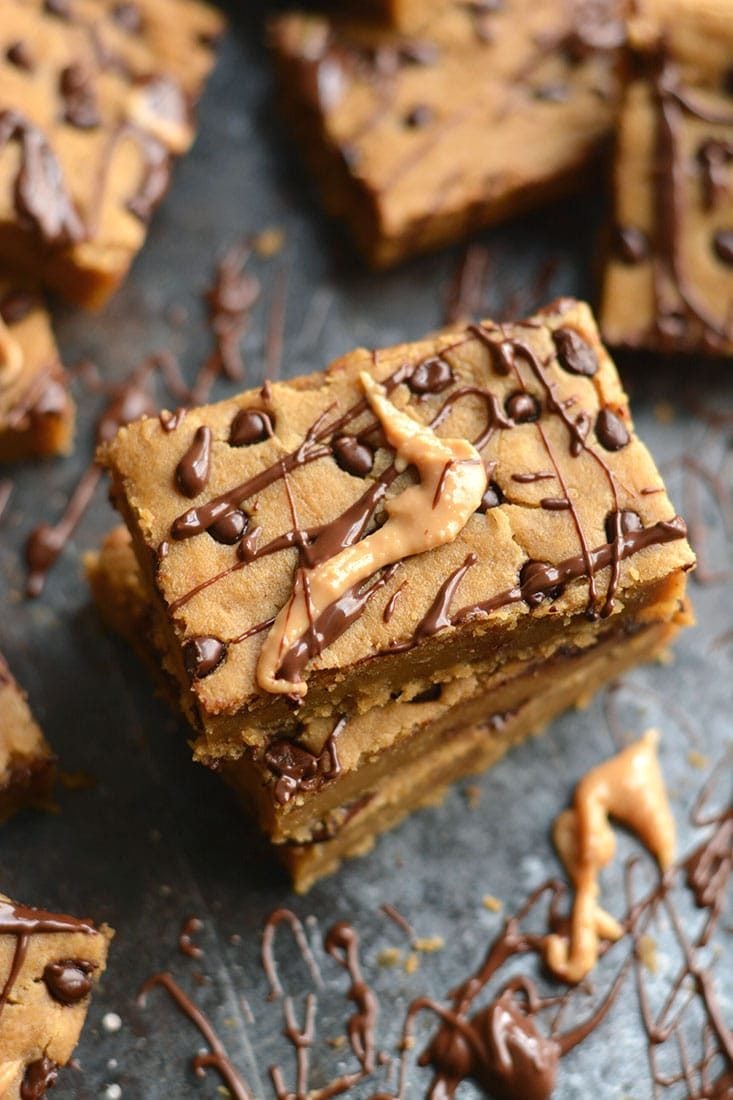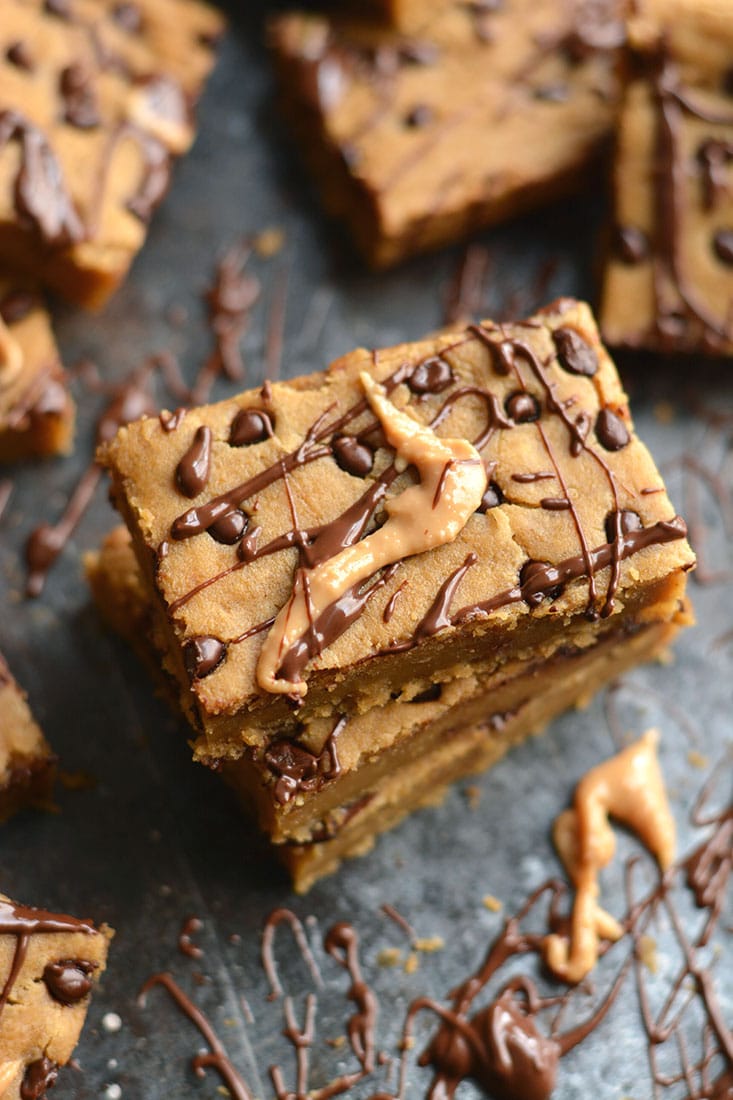 Are you iron deficient? Chickpeas, love them or hate them?