We've all heard the saying "diets don't work."
I know first-hand change doesn't come easy. After battling weight my whole life, I finally lost 80 pounds 7 years ago. Through that process, I learned the answer to losing weight has nothing to do with a diet or exercise. It's about how you feel on the inside!
As a functional and integrative nutrition practitioner, I know health is much more than food and exercise, which is why my services focus on overall wellness, not just diet. I help people find the right combination of nutrition, supplements, stress reduction, and exercise to help them move forward.
Instead of a traditional diet approach, I give lifestyle improvements and individualized nutrition plans that can be easily adapted into daily lives by exploring challenges, providing education and motivation.
Unlike diets that give short-term results, deprive you with low calories and unsatisfying foods, my work is about teaching you how to eat real food to for enjoyment and to meet your health goals so you can maintain results long-term!
Through individual nutrition coaching, you get personalized accountability coaching to turn your health aspirations into a reality. I'm a certified nutrition practitioner, health coach and NASM weight loss and behavior change specialist.
I offer personalized nutrition & wellness coaching done via phone in a variety of areas:
Weight Management
Functional Nutrition
Sports Nutrition
Hormone Balancing
General Wellness
Initial Consult & Assessment, What to Expect:
The first meeting is for me to get to know about you and catch up on your life history. I'll ask you about your food preferences, general health concerns, schedule, medications, supplements, physical activity, and what has and hasn't worked for you now and in the past. This information helps me develop your individualized nutrition plan and goals. At the end of our first visit, we agree on a path forward and goals.
Please note my office hours are weekdays from 1pm to 6pm Arizona time (AZ does not observe daylight savings). Scheduling an appointment with me, is no different than scheduling an appointment with a health care provider.
Follow-Up Visits, What to Expect:
Realizing that lasting change doesn't take place overnight, follow-up visits are necessary. Together we will look at what's working, make revisions, introduce new items and track your progress. These visits are designed to keep you on track, motivated and accountable to the changes you want to make.
For those in Phoenix West Valley, I do offer in home consults, cooking sessions and pantry clean outs. Email me for details and pricing: megan@skinnyfitalicious.com
Client Testimonials:
"I came to Megan Olson for one-on-one coaching when other diets didn't seem to work any longer and I wasn't feeling very healthy. I struggled with Hashimoto's Thyroiditis, low iron, lack of energy and weight gain. I have been on many diets in the past and have worked with another nutritionist only to gain weight and feel awful and the plans I was on weren't working for my health or my weight.
I originally wanted help with resetting my metabolism so I didn't have to eat a ridiculously low amount of calories just to lose a pound or two or gain weight when I exercised and not knowing why.
Megan had me on an eating plan that was helping to balance my hormones and be kind to my thyroid. The eating plan resulted in increased energy, weight loss in pounds (20 lbs) as well as several inches, no more energy crashes. My Hashimotos condition greatly improved, my sleep improved as well as my outlook on life in general. I now walk 5 km to and from work and am back on a regular fitness plan while eating real food without skimping on taste or calories. The best part is I have lost several dress sizes as I continue along my journey to better health and fitness. The most amazing side effect of my plan is I am feeling so much healthier than before I started working with Megan.
I came across Megan's website attracted to her healthy recipes and then I read Megan's story. Megan's journey had many similarities to my own. What I love about Megan is she has walked the walk, she didn't just tell me what I should be doing but she has lived it herself and succeeded. This greatly inspired me and everything that Megan said made sense and I could hardly wait to contact Megan to start working with her.
Megan is an inspiration with her own experience and offers positive encouragement and motivates me to continue on my journey to be the best I can be and to be successful with my health and weight loss. I highly recommend Megan for one-on-one coaching." – Lisa P.
How Health Coaching Works:
Packages Available:

1 60-Minute Assessment & Goal Plan
2 45-Minute Follow Up Sessions
Nutritional, Lifestyle & Supplement Recommendations
Exclusive Access to Workshops, Courses, Educational Materials & Special Discounts as available              Unlimited Email Support While Working with Me
1 60-Minute Assessment & Goal Plan
5 45-Minute Follow Up Sessions
Nutritional, Lifestyle & Supplement Recommendations
Exclusive Access to Workshops, Courses, Educational Materials & Special Discounts as available
Unlimited Email Support While Working with Me

In this 1-hour session you discuss your health concerns and goals with me and we come up with an action plan to get you started on the road to better health including dietary recommendations, supplementation, and lifestyle changes. This consult is recommended for new clients who aren't sure if they should do a 3 or 6 month package. The cost of this consult will be deducted for your package as it will count as your initial consult that's included in the package.

What To Eat? Meal Plans are low calorie, gluten free meal plans that are balanced in nutrition. They tell you exactly what to eat for breakfast, lunch, dinner and snacks using my online scheduler. When you sign up, you get 5 days of meals plus snacks. You choose which of those meals you want to eat then use the online scheduler to schedule your meals and print your grocery list.
Standard meal plans are available as a subscription in monthly, 3-month and 6-month packages. If you're trying to follow a healthy lifestyle or wanting to lose weight the standard plans are ideal as they are already lower in calorie so you don't have to track your calories.
Custom meals plans are also available and offered in 4 week, 8 week or 12 week packages that come with weekly virtual coaching (weigh-in's/check-in's). Custom plans are ideal for those who want to be very specific about their goals and have a plan tailored to them with an exact calorie/macronutrient number. This plans is also ideal for those who are on specific diets like Paleo or Vegan and have specific health conditions.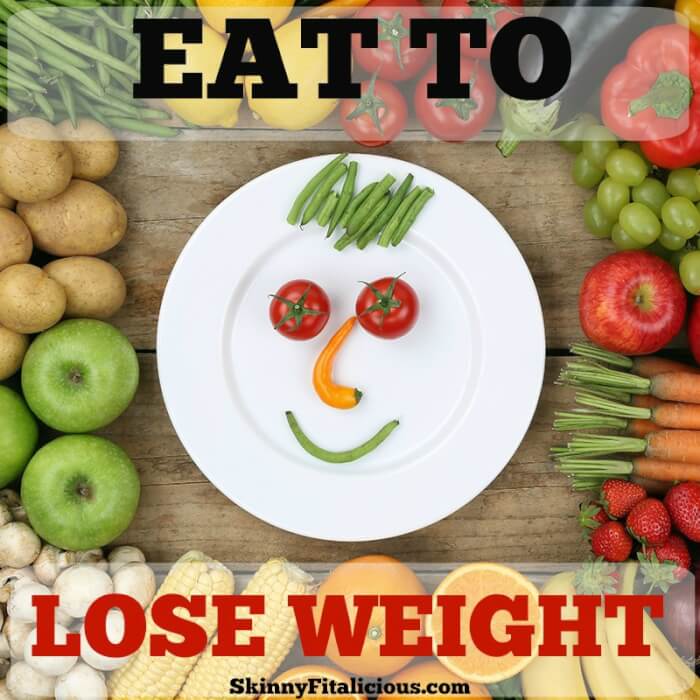 Get 8 weeks of videos from me teaching you how to eat to lose weight & for optimal health. You watch the videos as your time permits! This program is great for beginners or those who want to sharpen their healthy eating skills!