We've all heard the saying "diets don't work" and I firmly believe that. If you're interested in weight loss coaching services, schedule a consult with me to discuss your needs. It's absolutely free. Scroll down for more details on my programs.
I know first-hand change doesn't come easy. After battling weight my whole life, I finally lost 80 pounds in 2009. Through that process, I learned the answer to losing weight has nothing to do with a diet or exercise. It's about how you feel on the inside!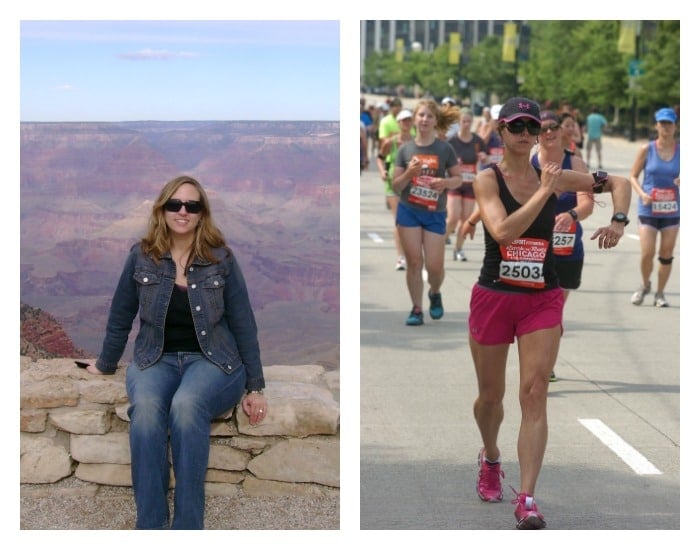 As a NANP certified functional and integrative nutrition practitioner, I know health is much more than food and exercise, which is why my services focus on overall wellness, not just diet. I help people find the right combination of nutrition, supplements, stress reduction, and exercise to help them move forward.
Instead of a traditional diet approach, I give lifestyle improvements and individualized nutrition plans that can be easily adapted into daily lives by exploring challenges, providing education and motivation.
Unlike diets that give short-term results, deprive you with low calories and unsatisfying foods, my work is heavily focused on mindset so you can maintain results long-term!
I can give anyone the perfect diet and nutrition plan, but if you're mindset isn't in the right place you won't succeed. You have get to WHY you're overweight to make a lasting change. Any weight loss program that only focuses on nutrition will fail you. That's why I focus heavily on mindset in my programs.
I work with women who have 20 to 50 pounds or more to lose weight and keep it off for good!
Through individual nutrition coaching, you get personalized accountability coaching to turn your health aspirations into a reality. I'm a certified nutrition practitioner, health coach and NASM weight loss and behavior change specialist and have worked with an RD in the past.
Initial Consult & Assessment, What to Expect:
Before our first meeting, you will complete a healthy history form. During our first meeting, we review the details of your form so I can get to know you, your goals and current challenges.
This helps me develop your individualized nutrition plan and goals. At the end of our first visit, we agree on goals and discuss next steps (macro counting, meal planning, habit/nutrition changes, supplements, etc.)
We meet on a regular basis for accountability, check progress toward goals and make adjustments as needed. All calls are done remotely via ZOOM and recorded.
Please note my office hours are Monday-Friday 8am to 6pm Arizona time (AZ does not observe daylight savings).
1:1 6 Month Weight Loss Transformation Program
For women who have 20 to 50 pounds or more to lose. Our work together includes a heavy focus on mindset and behavior change. During our time together, you will face deep rooted issues that cause you to turn to food when you feel negative and not enough. There will be homework and mindset exercises.
Once your mindset is healthy, I begin to incorporate small personalized diet and nutrition adjustments that align with your goals.
Our first call is a 90-minutes, comprehensive healthy history and nutrition review. We will set goals and set next steps for you to achieve your health goals. After that, we meet 2 times a month virtually for coaching. Intervals may be increased depending on the situation.
The 1:1 program is a comprehensive program designed to address weight loss, weight loss resistance, thyroid and autoimmune disease, toxic overload, gut imbalances and detoxification from toxins and chemicals.
Schedule a consult with me for more details on the 1:1 transformation program.
This 12 week weight loss program is a group coaching program with 2 group calls monthly (total of 6 during the program) with self-paced coaching videos and exercises, and a private Facebook group for live questions, answers, recipe exchange etc.
This program focuses heavily on mindset and is only recommended for those who are highly committed and will execute the homework on their own. In addition to mindset work, you learn to stop cravings, balance fat loss hormones and track your food to reach your weight loss goals.
Anti-Inflammatory for Autoimmune Disease, Thyroid
High Protein, Low Carb
Refined Sugar Free
Lower Calories 1400-1800
Purchase A Macro Calculation To Fit Your Goals
Custom Plans ARE NOT available – if you need a custom plan, you need coaching
1:1 Coaching Transformations + Testimonials: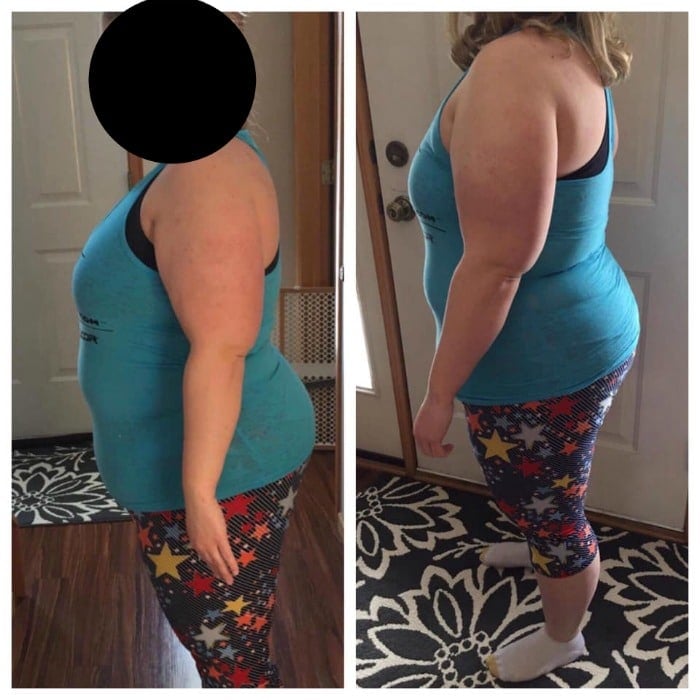 Client Testimonials:
I did the 14 day sugar challenge and I am amazed! I I didn't realize the extend of my sugar addiction. I could not pass up a donut or cookie at the office before the challenge. I no longer crave sweets daily. Fruit and vegetables taste so much more flavorful than in the past. Megan gives a ton of knowledge and explaination to help kickstart a wonderful lifestyle. – Breane
I had no idea how dependent I was on sugar to get me through the day. The Sugar Challenge was just that, a challenge. Two weeks of challenging my body and my thinking led me to discover a new relationship with real food and myself. Megan's wealth of knowledge and understanding from past weight struggles guide participants who invest in themselves toward a sustainable and realistic lifestyle. I encourage you to make a change for yourself. I did. – Lee Ann
Participating in the 2 week Sugar Challenge was the best thing I have done for myself in years!
Sugar cravings and inflammatory joint pain were gone by day 3. The knowledge I have gained about nutrition's role in the functioning of my hormones is invaluable. Without a doubt, the key to my success has been meal planning. I have presently lost 18 pounds in 2 months! – Mary
The Sugar Challenge was my first ever social media group type thing I joined and it was one of the most amazing experiences I committed to. I not only learned the importance of when to eat the right foods, how my meals should look, etc. I also learned more about myself and grew in those 14 days. This challenge is not your typical YES Foods NO foods…you can still live with the foods you love, it's just learning how and when to incorporate them and trust that it helping you SO much!! I can promise after the first two days (once you get the hang of it) you'll want to continue this type of lifestyle!! I definitely encourage and recommend this to anyone looking to improve their overall health and not feel restricted or stressed from the process!! Megan is amazing and goes above and beyond to be accessible, and offer all that she can to make everyone's experience successful!! – Ashley
Whether or not you have an issue with sugar, doing the 14 day sugar reset challenge just helps you get your eating back on track. We concentrate on getting in the nutrition our bodies need by learning to food prep and cook from scratch. Eliminating all the processed foods our bodies are used to. Nothing but good can come out of the challenge. Plus lots of great support from Megan and community on line. – Wendy
Sugar Challenge was the BEST SELF INVESTMENT by far!!! ♥️♥️♥️♥️♥️ And really, thats the MOST important investment!! – Sneji
I have never felt so good physically & mentally. I don't want to do anything to sabotage this. This is a way of life for me. – Elaine
I have spent the majority of my life bouncing from diet plan to diet plan, even going as far as spending hours creating my own weekly meal plans, looking for a quick fix to help me get to a "healthy" weight. In most cases, I would succeed for a while, only to get frustrated with the restrictions or "rules" I had to follow, as well as the time it took to plan, and end up gaining the weight back soon after. After having my son in 2017, I knew right from the beginning this was not a cycle I wanted him to experience, but I also knew his relationship with food was going to directly stem from mine – a change was needed! – Jessica
I have been a follower of Skinny Fitalicious for a few years now and when I saw the announcement for Skinny Fitalicious meal plans at the end of 2017, I was hoping, if nothing else, it would be an easy tool to help me plan my meals each week. But it has been so much more than that! Seven months later and 26 pounds lighter, I have a new relationship with food. By receiving a meal plan each week I am able to prep my food every Sunday, setting me up for success every day. I no longer have to stress about trying to find recipes that are macro balanced to cook each week. I can just login to the software and know I will receive easy-to-make, gluten-free recipes with all of the nutrients I need to keep me fueled for the day. After a lifetime of struggling I have found something in Skinny Fitalicious meal plans that has helped me realize food is not the enemy – something I am excited to pass along to my son. – Jessica
I came to Megan Olson for one-on-one coaching when other diets didn't seem to work any longer and I wasn't feeling very healthy. I struggled with Hashimoto's Thyroiditis, low iron, lack of energy and weight gain. I have been on many diets in the past and have worked with another nutritionist only to gain weight and feel awful and the plans I was on weren't working for my health or my weight. I originally wanted help with resetting my metabolism so I didn't have to eat a ridiculously low amount of calories just to lose a pound or two or gain weight when I exercised and not knowing why. Megan had me on an eating plan that was helping to balance my hormones and be kind to my thyroid. The eating plan resulted in increased energy, weight loss in pounds (50 lbs) as well as several inches, no more energy crashes. My Hashimotos condition greatly improved, my sleep improved as well as my outlook on life in general. I now walk 5 km to and from work and am back on a regular fitness plan while eating real food without skimping on taste or calories. The best part is I have lost several dress sizes as I continue along my journey to better health and fitness. The most amazing side effect of my plan is I am feeling so much healthier than before I started working with Megan. I came across Megan's website attracted to her healthy recipes and then I read Megan's story. Megan's journey had many similarities to my own. What I love about Megan is she has walked the walk, she didn't just tell me what I should be doing but she has lived it herself and succeeded. This greatly inspired me and everything that Megan said made sense and I could hardly wait to contact Megan to start working with her. Megan is an inspiration with her own experience and offers positive encouragement and motivates me to continue on my journey to be the best I can be and to be successful with my health and weight loss. I highly recommend Megan for one-on-one coaching. – Lisa P.
Like a lot of people I know, I have a lot going on and my schedule changes from day to day. I have business, am a mother of a teenager and I do volunteer work. Even with all of these commitments healthy eating is a top priority. Skinny Fitalicious Meal Plans give me the flexibility I need with a variety of tasty, healthy options. The recipes are easy and perfect make ahead options you can eat all week. The best part is all the time saved as they do the planning for me. No more looking up recipes and making a shopping list. I select my meals, print my list and go! It's perfect! – Sarah M.