Zucchini is by far my favorite vegetable! I love cooking and baking with it because it's flavorless, yet adds moisture and texture to recipes. It's an easy way to add more vegetables to your diet without noticing that you're eating them. They also make a great low carb substitute to grains or pasta. Because summer's coming to an end and you may have an abundance of zucchini on hand, I've rounded up 25 Genius Ways To Use Zucchini in Healthy Recipes to inspire you.
But before we get to the recipes, here's two of my favorite kitchen tools for prepping and spiralizing zucchini. I use them ALL the time! They make prepping this veggie so easy.
25 Genius Ways To Use Zucchini in Healthy Recipes
Breakfast
Light, creamy and filling protein-packed pancakes perfect for Sunday meal prep!
You won't believe how unbelievably delicious this thick and creamy "oatmeal" is, and you can't taste the zucchini.
Spiralized sweet potato and zucchini make a delicious and fun base to this easy egg and spinach casserole.
Paleo Zucchini Red Pepper Frittata
Zucchini and red pepper make incredible flavors together! Cook them in a skillet with eggs and call it breakfast.
Because chocolate and zucchini are always a good idea.
Would you believe there's an entire zucchini in there? Yup! Paired with my favorite clean protein powder and this makes one heck of a delicious smoothie.
Blueberry and zucchini always make the perfect pair, especially in this low calorie, gluten free bread.
Made with no added sugar or oil, this zucchini bread's almost too good to be true!
Main Dishes
It's not just bacon, lettuce and tomato, there's zucchini in there too!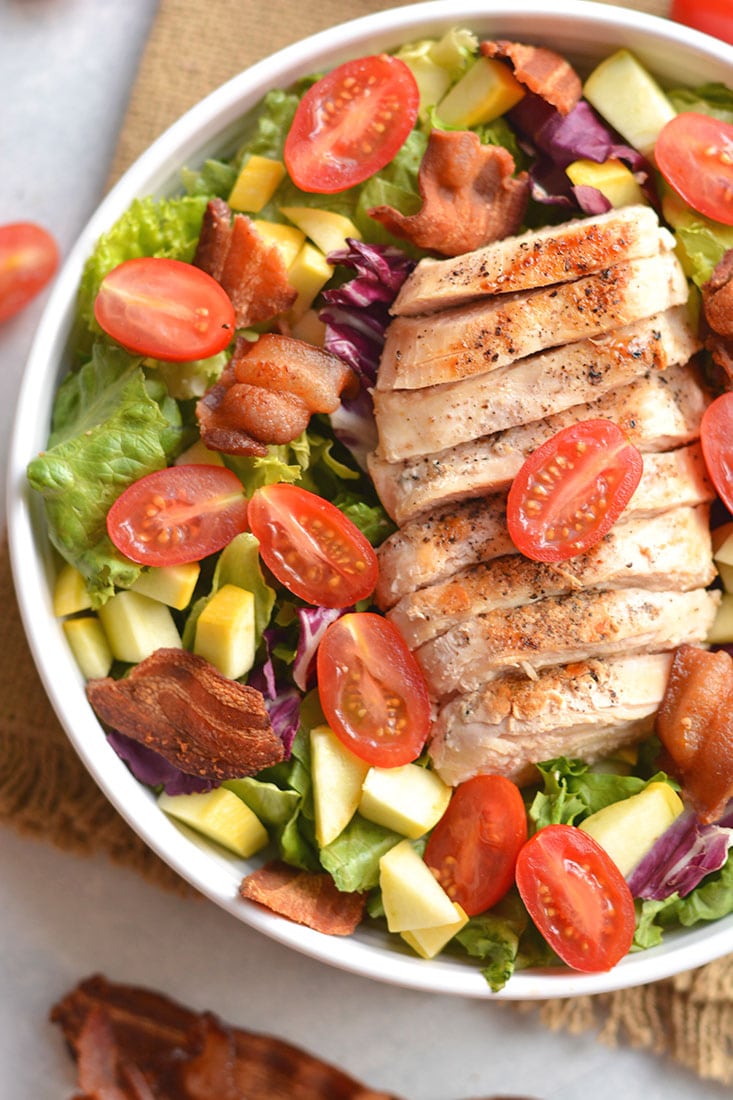 Who needs noodles when you can have spiralized zucchini?
Brown rice, zucchini and ground turkey are the perfect hearty dinner combination.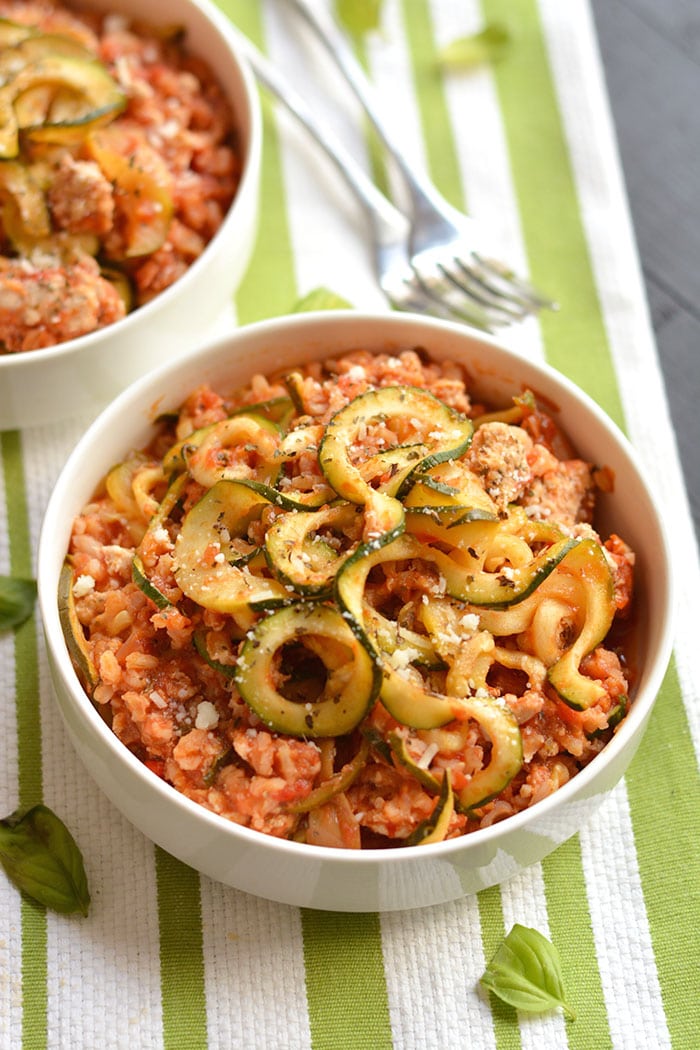 Double veggie whammy in these burgers. Tender, juicy, just the way a burger should be!
Moist and cheese, these balls double as dinner or a healthy appetizer.
BBQ isn't just for the grill. It's delicious in taco bowls with zucchini!
Where's the zucchini you ask? In the hummus and it's Paleo too!
Zucchini and salsa make the most flavorful burgers. You'll be surprised!
Pair these huge fries with a zucchini burger for an all out meal. Because you can never have enough zucchini, right?
Snacks
No beans? No problem! This Paleo friendly hummus is made bean free with zucchini!
These healthier zucchini muffins are super chocolatey. You'll fool anyone into eating them!
These bites are only 107 calories and kid approved too!
These biscuits aren't just for fall, they're light enough making them the perfect side year-round.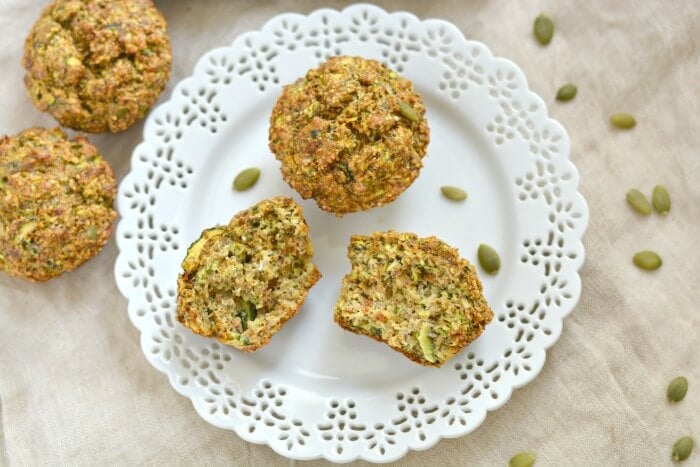 Zucchini and apple make warm and cozy flavors. Ideal for cold weather eating!
Zucchini in a brownie should never be a question. Paired with espresso powder, they made the richest, most decadent treats.
Another kid approved treat! These cookies are lower in calories and all around delicious. Guaranteed you can't taste the zucchini.