Healthy Christmas Breakfast recipes coming your way! Christmas is a special day and it deserves a special breakfast!
Make your holiday morning stand out with these delicious, comforting and Healthy Christmas Breakfast Recipes guaranteed to make your guests love healthy food. Many of these can be made or prepped ahead of time too. Whether it's for two, or a crowd there's something for everyone in this lineup of elicious, gluten free, good-for-you recipes!
Healthy Christmas Breakfast Recipes
Pancakes, Muffins & Breads
Bursting with winter spices, these fluffy and skinny Gingerbread Pancakes are Christmas on a plate! A delicious breakfast made for any morning as a seasonal treat! Gluten Free + Low Calorie + Dairy Free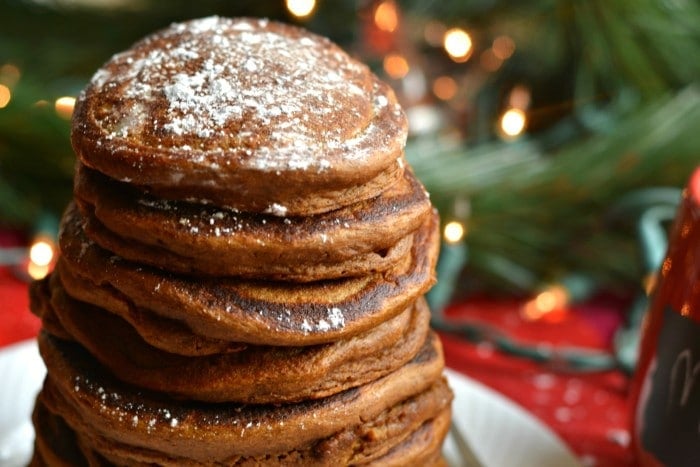 Almond Flour Gingerbread Muffins with collagen frosting. Spiced with warm flavors and high in protein and healthy fats! An easy breakfast or portable snack! Paleo + Gluten Free + Low Calorie
Thick, fluffy whole grain Butternut Squash Maple Oat Pancakes made with simple ingredients. Great for a weekend breakfast or easy fall meal prep. Gluten Free + Low Calorie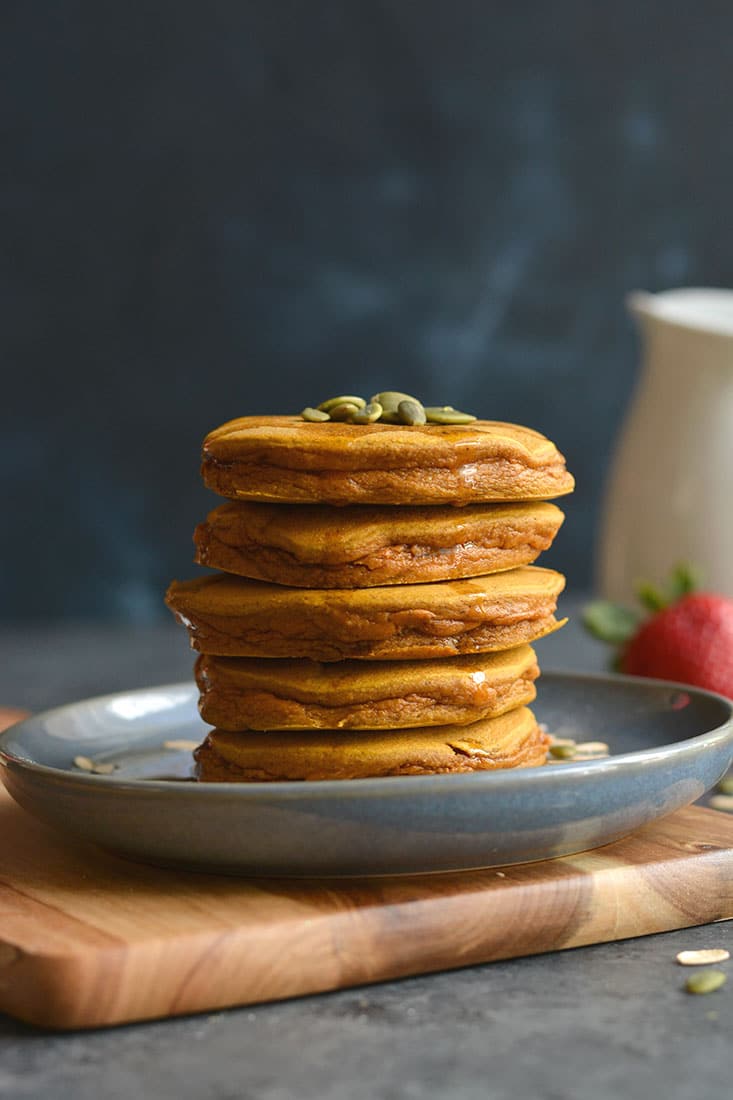 Insanely delicious Dark Chocolate Butternut Squash Bread! Made gluten free with whole grains and lightly sweetened, this protein packed bread is a chocolate lover's dream. You won't even know it has butternut squash or is good for you! Gluten Free + Low Calorie
Super Easy 5 Ingredient Coconut Flour Waffles! Made with real food ingredients, these low carb waffles are the perfect fuel for a busy morning or weekend breakfast. Freezer friendly for meal prep too! Paleo + Low Calorie + Gluten Free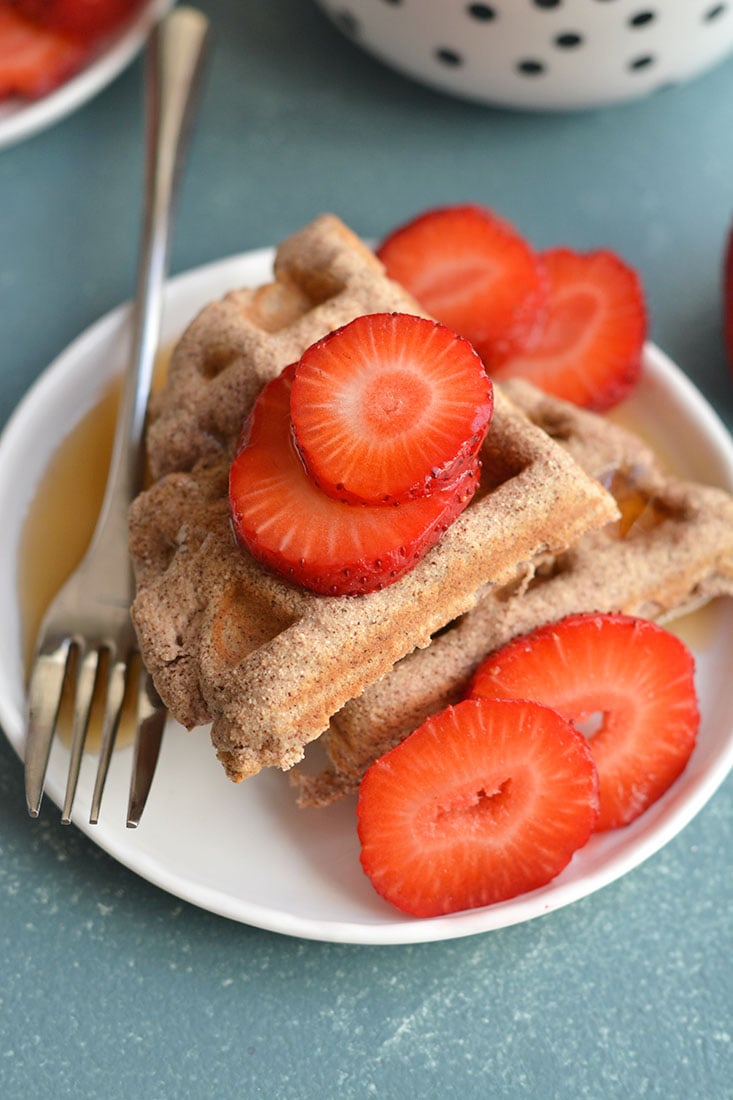 This Healthy Cinnamon Baked French Toast is baked and better for you! Made with sugar free pumpkin bread and warm spices. A nutritious breakfast to start your day! Paleo + Gluten Free + Low Calorie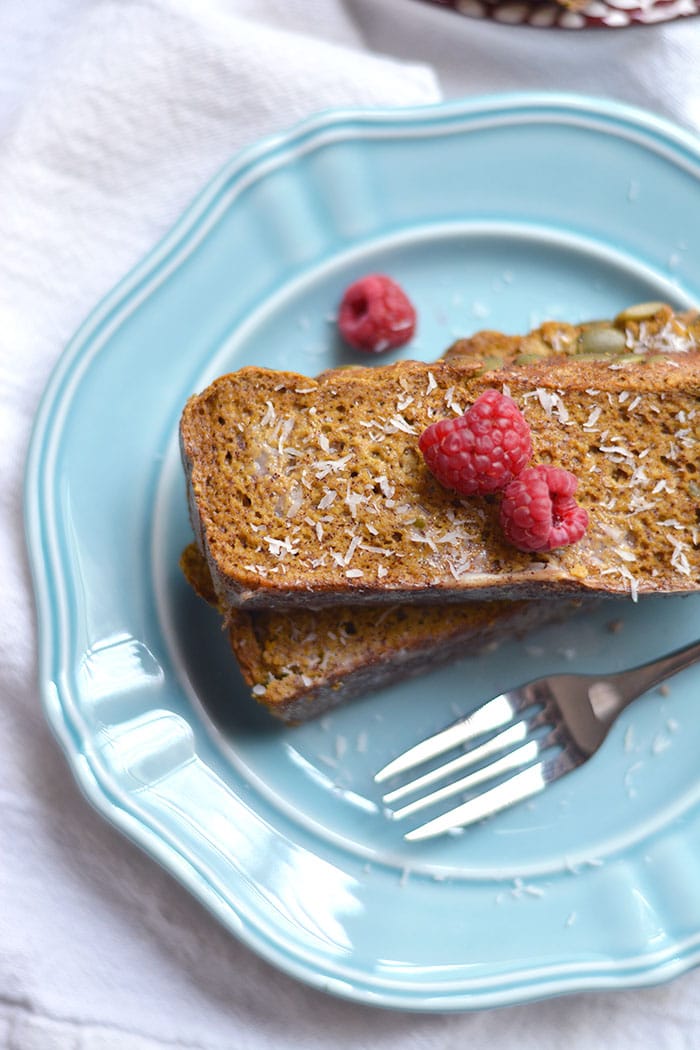 Warm Paleo Apple Cinnamon Muffins bursting with natural sweetness! Made with almond flour, these muffins are thick, hearty and make the perfect single-serve dessert or snack! Gluten Free + Low Calorie + Paleo
Meal Prep Chocolate Almond Flour Waffles! These chocolate goodies are not only easy to make, but high in protein and healthy fat. You only need a few healthy ingredients to make these light, fluffy, dairy free and delicious waffles. Great for meal prep and freezable too! Paleo + Gluten Free + Low Calorie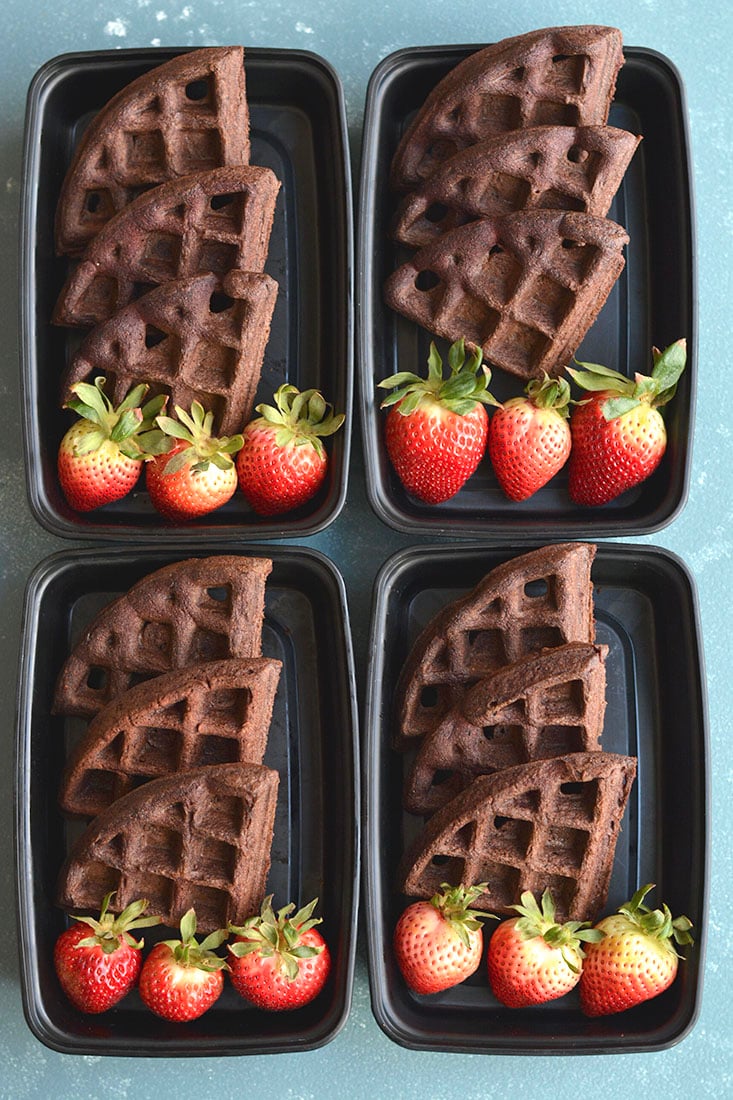 Bursting with winter spices, these Gingerbread Protein Pancakes are cozy, comforting and healthy! A seasonal protein packed breakfast that's easy & delicious! Gluten Free + Low Calorie
Wake up to these comforting Cranberry Orange Pancakes! Light as crepes, filling as pancakes this citrus infused stack made with Greek yogurt is packed with vitamins C & E and fiber. A holiday inspired favorite!
Cranberry Cocoa Pancakes! These pancakes taste like hot cocoa without the calories! High in antioxidants and packed with protein, these crepe-like pancakes are bursting with natural sweetness. A breakfast crowd pleaser for pancake lovers! Gluten Free + Low Calorie
Healthy Chocolate Gingerbread Loaf! Made gluten free and lower in sugar with applesauce, this warm molasses and ginger spiced bread is perfect for a snack or breakfast. Gluten Free + Low Calorie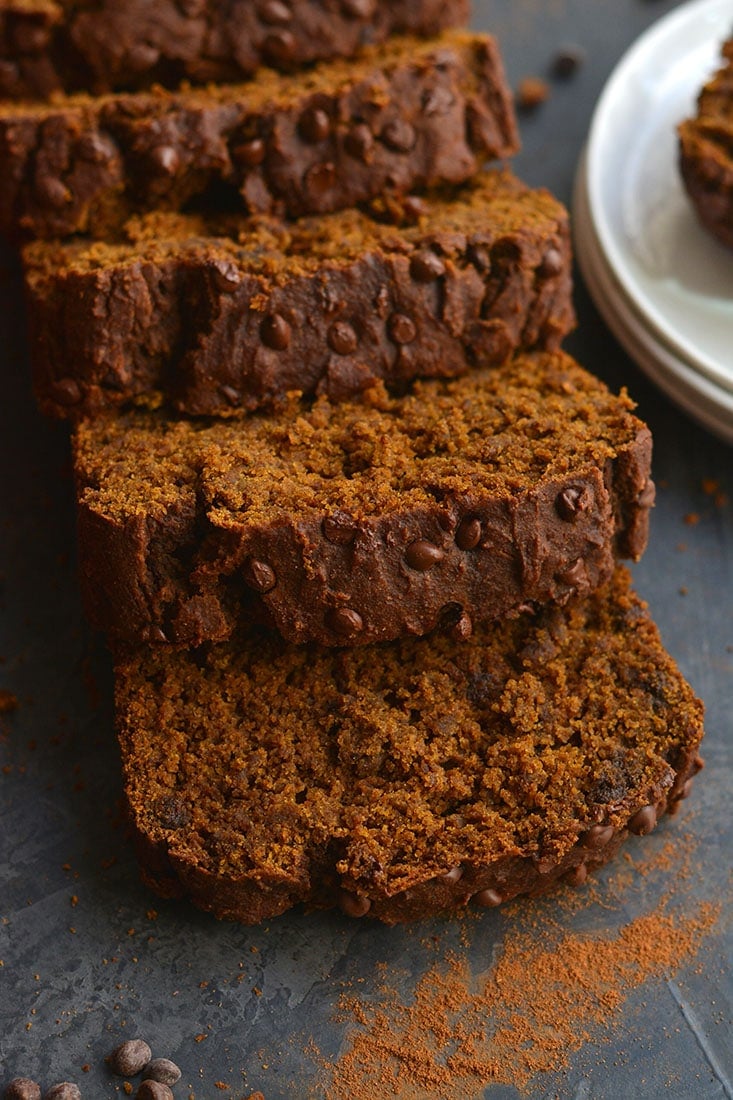 Gluten Free Honey Oat Bread made flourless with simple ingredients and lightly sweetened with honey. A delicious gluten free bread made in one bowl. Gluten Free + Low Calorie
Whole Grain Pumpkin Spice Waffles! Freezer friendly, made with simple real food ingredients, perfect for breakfast meal prep or weekend brunch. Made dairy and gluten free with minimal added sugar. Gluten Free + Low Calorie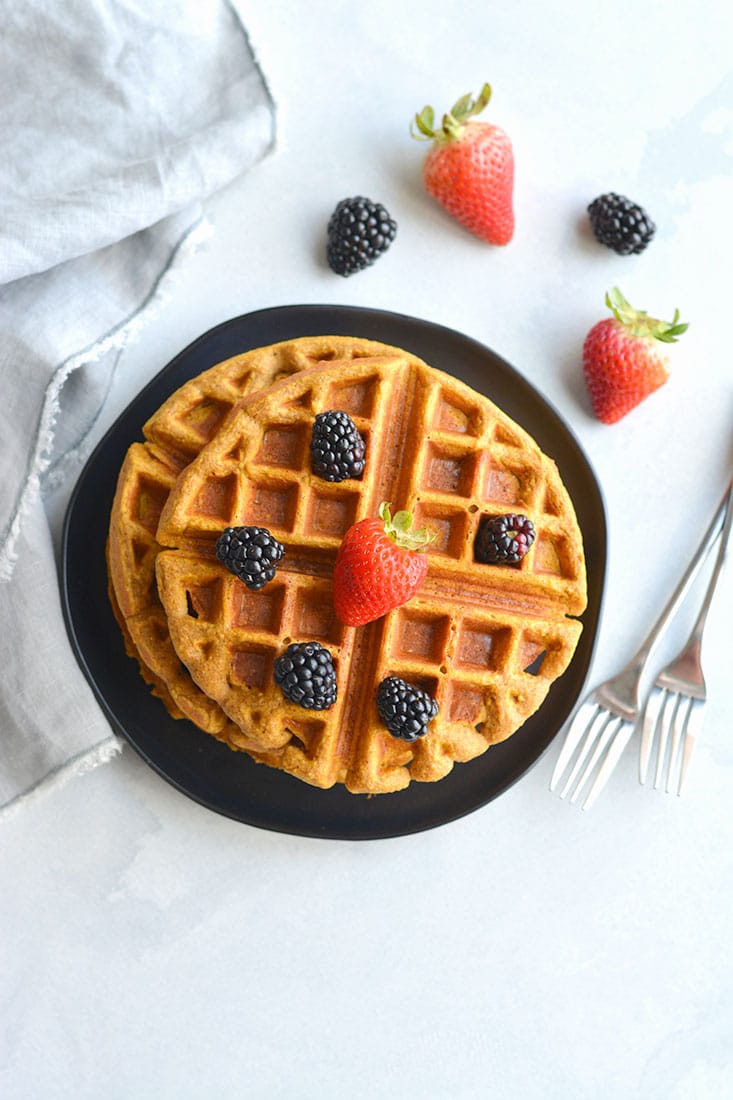 Eggs
This Butternut Squash Spinach Breakfast Bake is loaded with healthy ingredients and flavors. A deliciously warm way to start a cool morning. If you like pizza, you will love this crustless egg frittata! Low Carb + Paleo + Gluten Free + Low Calorie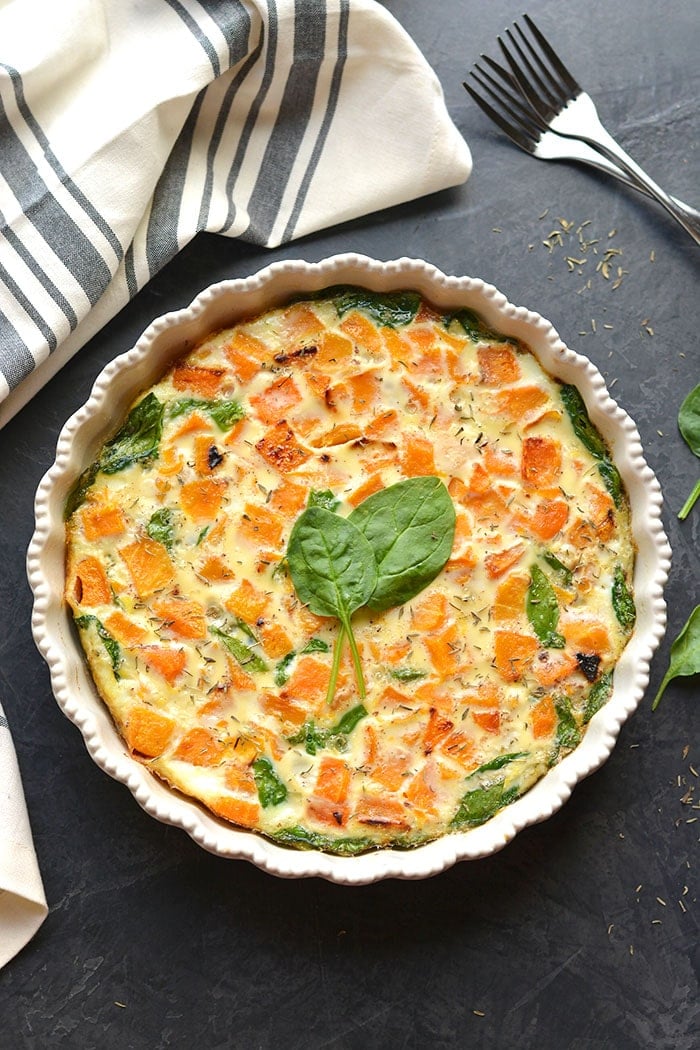 Sheet Pan Breakfast Pizza! Your favorite breakfast pizza turned healthy. Layered with healthy ingredients, this breakfast pizza has big flavor for less calories. Baked on a sheet pan for easy cleanup! Gluten Free + Low Calorie
Wake up to a healthy Spiralized Breakfast Casserole made with wholesome ingredients, bursting with comforting flavors and packed with 20 grams of protein. This is one breakfast you will want to wake to! Paleo + Gluten Free + Low Carb + Low Calorie
Low Carb Pizza Frittata! An easy crustless egg bake for breakfast, lunch or dinner that tastes like pizza and is packed with veggies. Paleo + Whole30 + Low Carb + Gluten Free + Low Calorie
This Lightened Up Spanish Tortilla is loaded with sweet potatoes, zucchini and sun dried tomatoes. A new and lighter twist on a Spanish Tortilla that's easy to make. It's wholesome, light and delicious! Perfect for a holiday, weekend brunch or breakfast meal prep. Paleo + Gluten Free + Low Calorie
A satisfying Cauliflower Kale Frittata with only four ingredients and takes under 30 minutes to make! A savory breakfast that's gluten free, low calorie and Paleo too. Gluten Free, Low Calorie, Paleo!
Tater Tot Breakfast Bake! Loaded with chicken, eggs, bell pepper and tater tots, this recipe is simple to make, hearty and tasty. Perfect for a weekend brunch and feeds a crowd too! Gluten Free + Low Calorie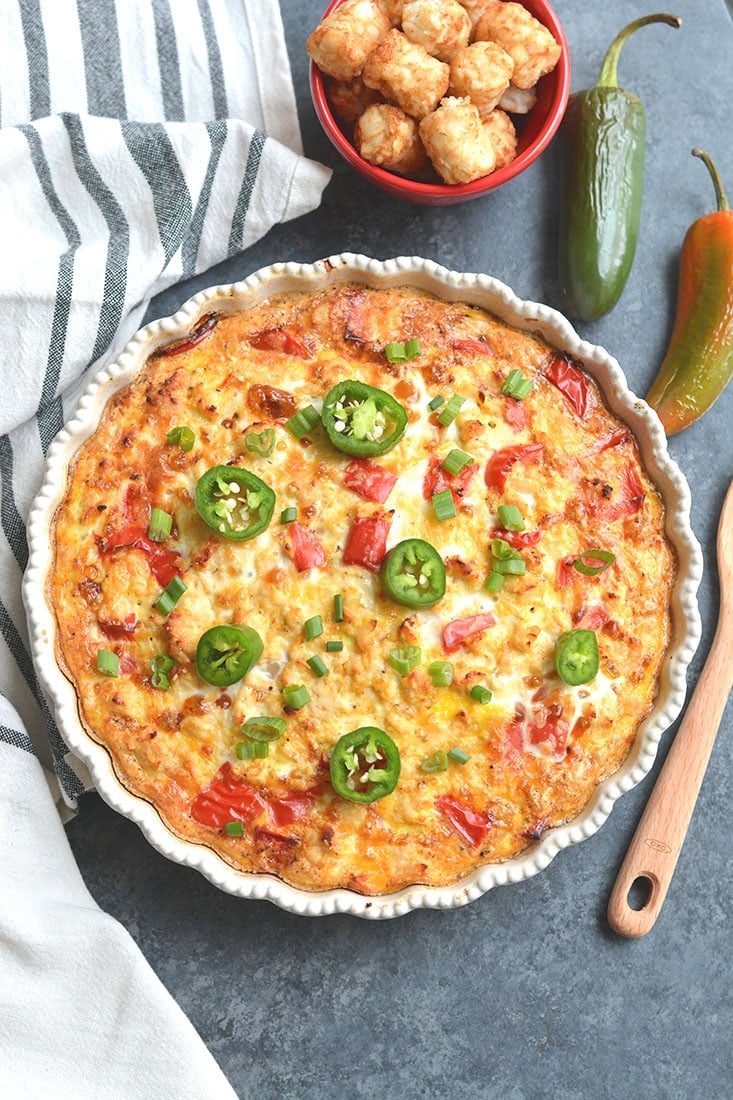 Coffees & Smoothies
A warm, holiday Skinny Peppermint Mocha laden with mint and chocolate. A favorite Starbucks re-creation that's gracious to your waistline and costs less money too! Gluten Free + Low Calorie + Paleo + Vegan
Skinny Gingerbread Coffee Creamer! This vegan coffee creamer recipe makes a decadent, smooth creamer at home! Easy to make on the stove top with simple, dairy free ingredients. Gluten Free + Vegan + Paleo + Low Calorie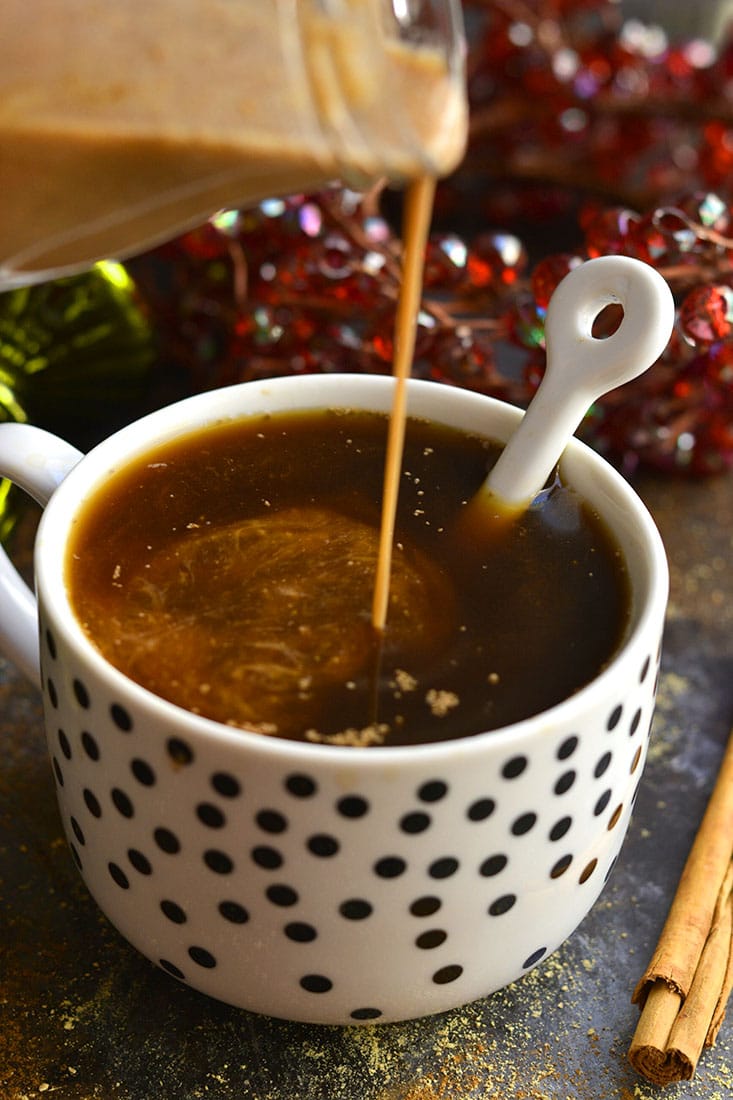 Low Sugar Turmeric Pumpkin Spice Coffee Syrup made with real pumpkin and comforting antioxidant rich spices. A syrup that adds flavor, not calories to your morning coffee! Store in the fridge for an easy addition to your morning routine. Gluten free + Low Calorie + Vegan + Paleo
Pumpkin Gingerbread Smoothie! An overnight smoothie filled with antioxidants, probiotics and protein. An energizing way to start the day! Blend the night before and eat the next morning. Gluten Free + Low Calorie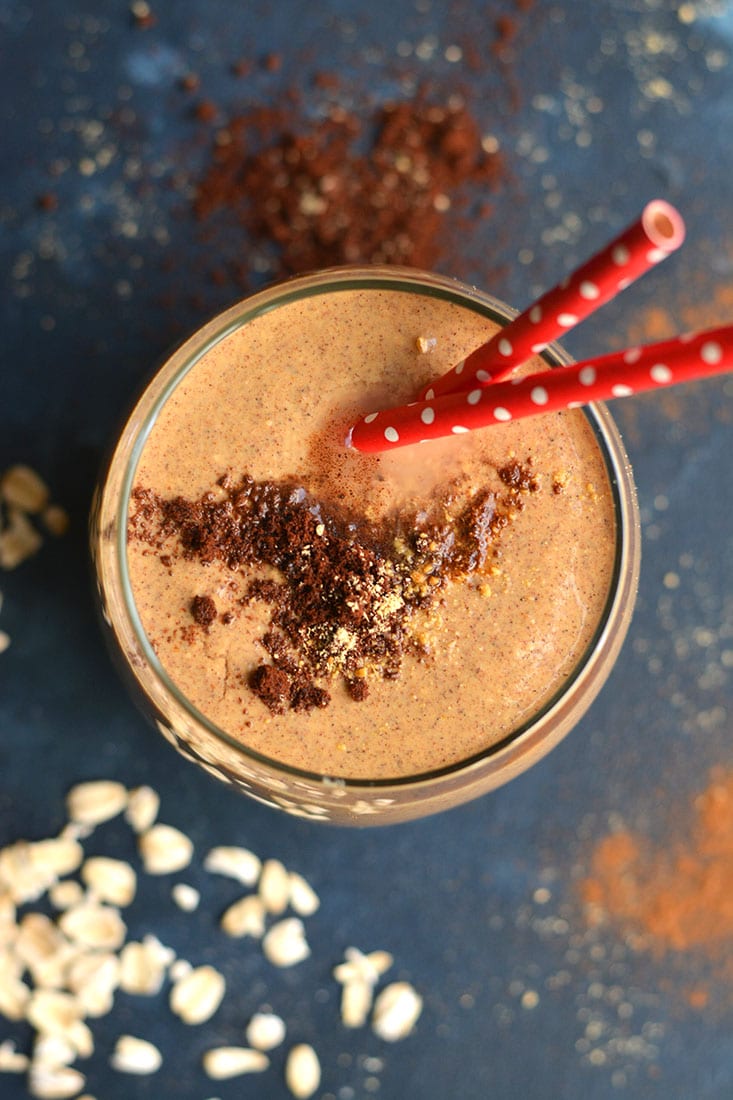 Cranberry Apple Detox Smoothie loaded with antioxidants! A smoothie made with foods that support the body in its natural detox. This thick and creamy pink smoothie makes the perfect healthy breakfast or snack! Gluten Free + Low Calorie + Vegan + Paleo