This post contains affiliate links. As an Amazon associate I earn qualifying purchases. Click here for more about this policy.
Today I'm taking a break from recipes and talking about my best meal prep tips for weight loss. You know I love to meal prep! But I know from talking to many of you that this is an area that is challenging so I'm sharing my best tips to help you get on your meal prep game! These tips can apply to anyone who's trying to lose weight, make meal time healthier, or just easier.
Best Meal Prep Tips For Weight Loss
Have a meal plan
This is key! If you're don't have a meal plan, then how do you know what to prep and buy? How do you know if you're eating enough protein and veggies throughout the day? How can you stay on track and reach your goals if you didn't have a plan? If you were running a marathon, you wouldn't do it without a training plan so why would you try to lose weight or eat healthy without one?
Plan to cook 3 dinners
Plan to cook 3 dinners per week. This allows flexibility to eat leftovers, eat out, or wing it with frozen fish and steam veggies and a healthy carb on the side. Dinner doesn't have to be an immaculate, complicated meal every night which is why I believe it's more realistic to plan 3 dinners than a different one each night of the week. Large family? Double or triple the amount of the meal for more leftovers!
My meal plans always have 2-3 dinners on them each week with leftover built in so you have a lot of flexibility!
Prep your most difficult meal
For some of my clients prepping 3 meals a week can be a daunting task. So if you're just starting out, start by focusing on your problem meal. If a healthy dinner is easy for you to get on the table every night but breakfast almost never happens, then focus your meal prep around breakfast. After you've mastered one meal prep, you can expand to others.
Buy pre-cut, frozen, steam, or pre-washed washed veggies
Take shortcuts wherever you can! Trader Joe's has the best priced pre-cut, frozen and pre-washed veggies. Even if I don't shop there, I have no problem paying extra for them somewhere else because my time (and sanity) is important. First, I don't want to spend my entire Sunday in the kitchen and second, I have too much going on in life to spend a lot of it in the kitchen. I'm sure many of you can relate!
Truth be told, frozen veggies actually have more nutrients than fresh because they're frozen when they're at their ripest. So just because you can't buy it fresh, doesn't mean you shouldn't buy it all!
Keep freezer stocked with lean protein
Keep your freezer stocked with lean protein like a grocery store. I keep fish, ground turkey, chicken breasts and turkey burgers stocked in my freezer at all times. This helps me make better choices when I don't have a meal plan or am rushed with time.
I order Sizzlefish every 3 months and keep it stocked in my freezer. It's pre-portioned making it perfect for quick meals when I'm busy or not on my meal prep game (hey, I'm not perfect). You don't have to thaw fish either to cook it. Just put it in a baking pan with a little water and bake at 350 for 30 minutes.
Same with chicken and turkey burgers. You can cook frozen chicken in an Instant Pot or frozen burgers on the stovetop. Dinner done! I also like to prep shredded chicken in the Instant Pot (crockpot works too) to have on hand for salads, sandwiches, tacos.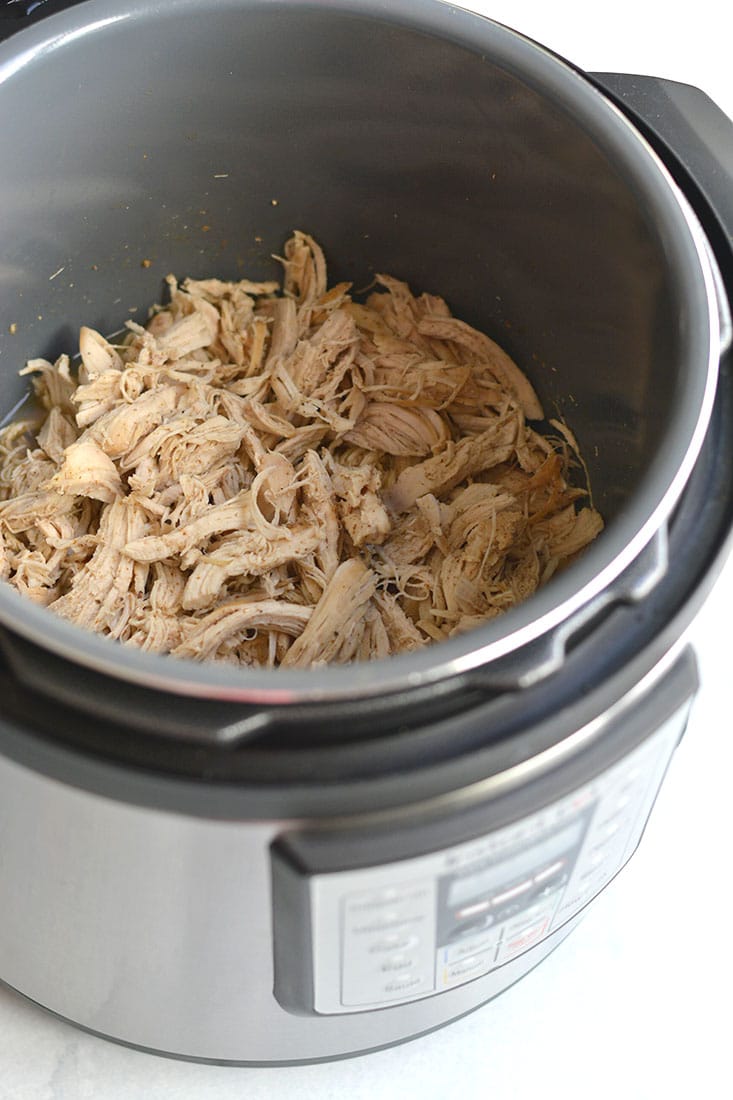 Prep breakfast in advance
Mornings are busy which is why I try to make egg muffins or frittatas over the weekend to hold me through the week. I've been been making egg muffins for so many years and they seriously are a lifesaver! They also freeze well.
Here's a few of my favorites - cauliflower rice egg muffins, easy egg muffins (customizable), quinoa salsa egg muffins, sausage kale coconut egg muffins, breakfast meatballs and cheesy broccoli sausage egg muffins. Pizza egg muffins coming soon!
When the weekend is too busy to make an egg casserole or egg muffins, I have a few standby breakfasts that are my go to's during the week. Making a healthy, protein packed breakfast really isn't that hard. It just takes a little creativity and willingness to get out of whatever rut you're in!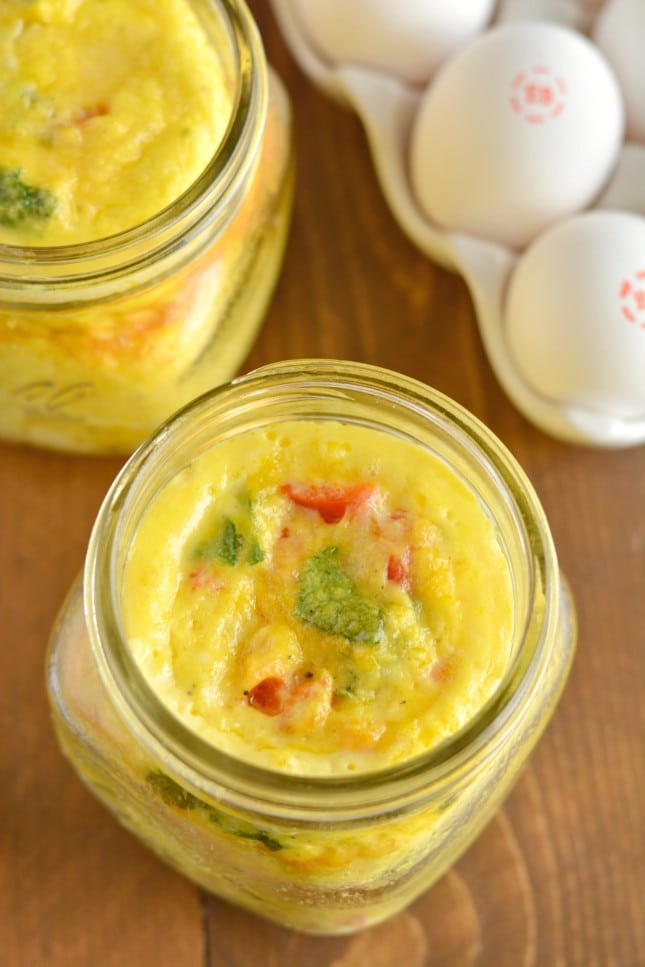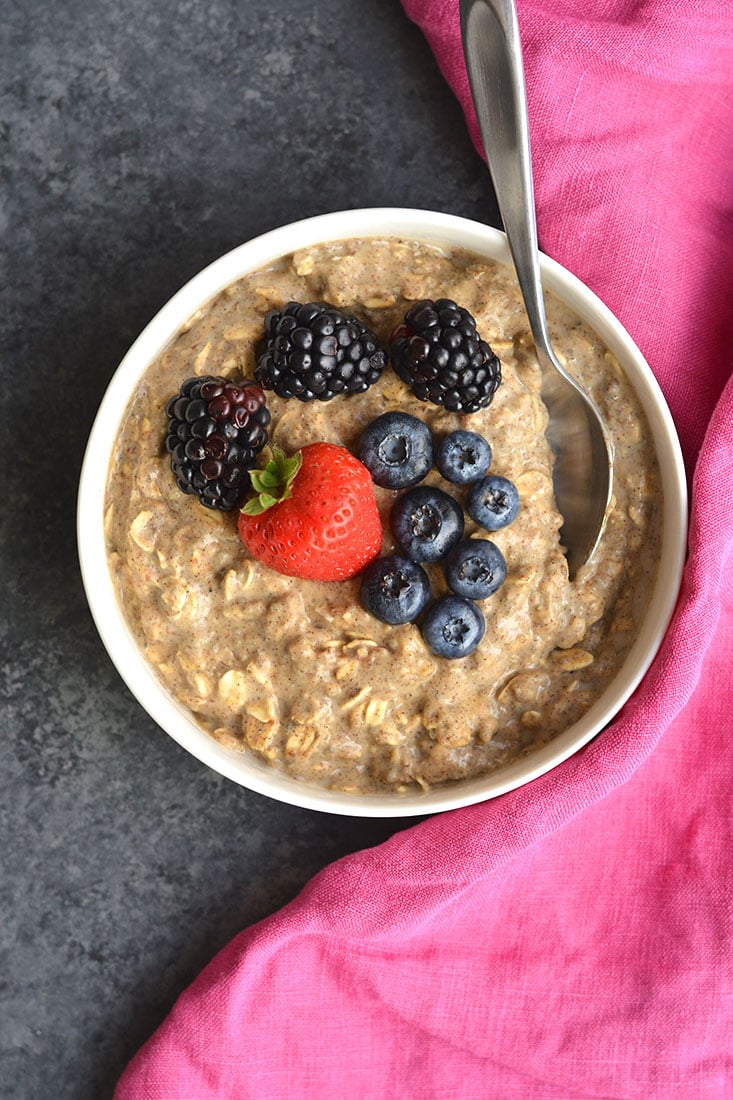 Chop, dice, spiralize veggies ahead of time
Half the battle to eating healthy during the week is having healthy options ready to go. Veggies, while I do love them are a big pain in the you know what to prep. I hate chopping and dicing. It's SO time consuming and can really make dinner time take way too long!
Over the weekend, I chop, dice and spiralize the veggies I need for the week. That way, they're ready to go for weeknight meals. It makes it so much easier! I even pre-cook certain things like bell peppers and potatoes so I don't have to wait for them to roast or broil.
Prep rices & grains over the weekend
If I know I'm making a casserole or pairing a dish with brown rice, cauliflower rice, pasta, quinoa, lentils or grains, I make it over the weekend so it's ready to go at meal time during the week. It cuts back on the amount of dishes I have to do during the week and the amount of work. A win win!
Split the meal prep work
I split my meal prep work over a few days so it doesn't feel like I'm spending my entire Sunday in the kitchen. BOO! I will often split the work between Friday, Saturday and Sunday so Sunday can be Sunday Funday instead of Sunday I'm stuck in the kitchen all day.
Depending on my schedule, I'll even do a mid-week prep too. Lately, that hasn't been happening as I've been taking on more nutrition clients, and my meal plans are growing.
Shop on week days
Even when I worked full time in corporate America, I always shopped late Thursday or Friday night because the weekends are insane in grocery stores. It would literally break out in hives from all the people.
Since I have a plan and a ton of meals I rotate in my plans regularly, it makes it easier to meal prep which opens up my weekend so I'm not stuck doing a bunch of prep. I'm telling you. Having a meal plan is 80% of the battle!
Pre-portion everything
I'm a HUGE fan of measuring or dividing out the food I prep in advance. This is so I don't overeat things. I started doing this when I was beginning to lose weight, and it's been a habit that stuck with me.
Truthfully, until I started measuring things I had no idea how much I was overeating. When I a prep my lunches or dinners, I know divide them into meal prep containers so I know exactly how much I should be eating.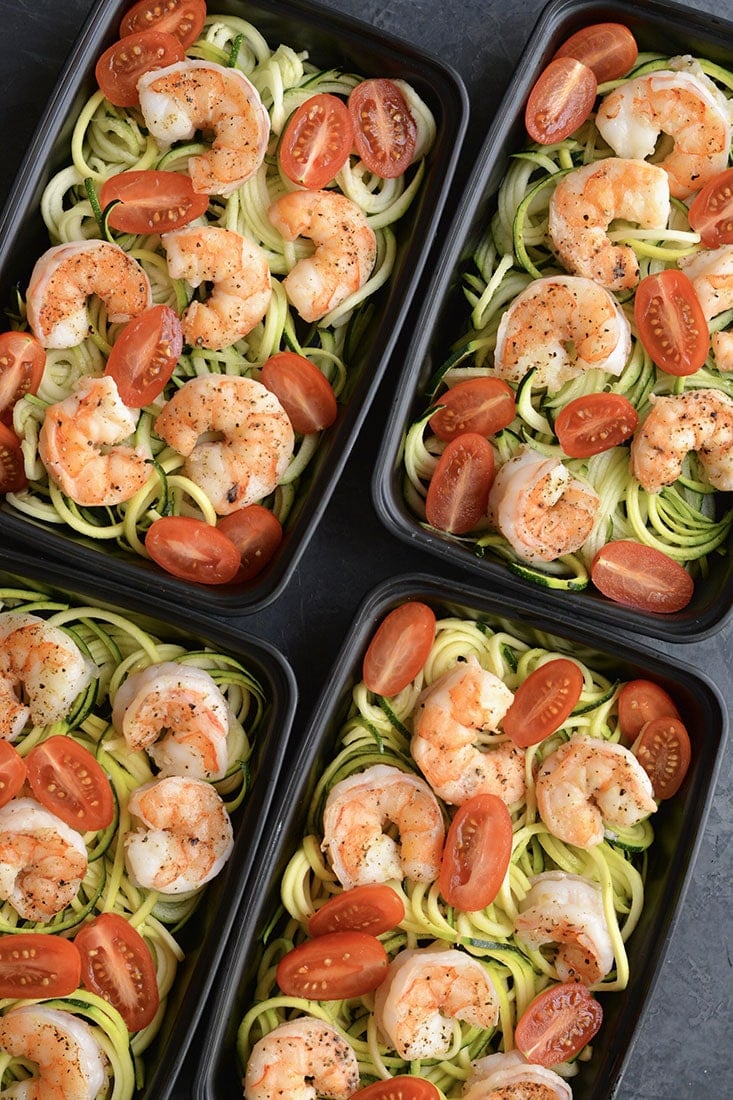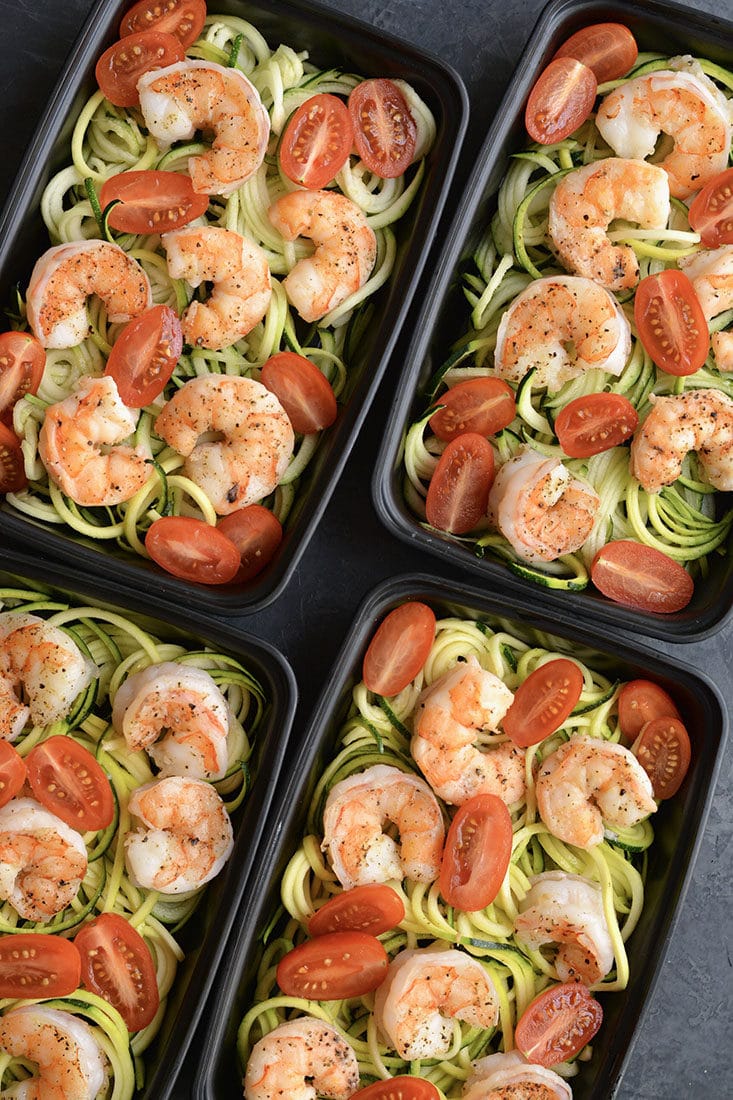 Take shortcuts wherever possible
When you find a new recipe you want to try, it's easy to get excited and feel like you want to make a thousand things. If there's anything I've learned along with healthy eating, is that simple is always best, which is why many of the recipes you see on this blog are very simplistic. I don't want to spend my life in the kitchen to eat a healthy meal and you shouldn't either.
Don't be scared to repurpose leftovers, buy clean store-bought goods, or mix and match meals throughout the week to take shortcuts. Sometimes I roast a large batch of veggies and prep grains and wing the protein throughout the week. I also use my crockpot (or Instant Pot) to make super easy dinners like crockpot BBQ chicken.
Skinny Fitalicious Meal Plans save you 80% of your time each week by having that meal plan already done for you and delivered to your inbox. My meal plans give you variety too so you never get bored with what you're eating.
All my meal plans are high in protein, lower in carbs. A 5 day meal plan with leftovers built in for you with a printable grocery list. Skinny Fitalicious Meal Plans save you time so you don't have to think about what to eat and you're not running to the grocery store multiple times a week.
They also save you money so you're not buying foods you will never eat throughout the week.
Related:
Essential Meal Prep Tools for Weight Loss
How To Meal Prep Healthy Lunches For Weight Loss
What's In A Skinny Girl's Shopping Cart