This post contains affiliate links. As an Amazon associate I earn qualifying purchases. Click here for more about this policy.
Essential Meal Prep Tools For A Healthy Diet
No mater if you are a beginner or advanced healthy eater, everyone needs meal prep tools to make healthy eating easy and convenient. Whether it's a smoothie, sheet pan, one skillet, egg muffins, or a casserole recipe, you are meal prepping these are the essential meal prep tools you need. That way, once you've pinned your favorite recipes on Pinterest you're ready to meal prep like a pro and eat healthy without thinking about it!
Good health, weight management and fitness improvement require proper nutrition. Eating healthy takes time, practice and dedication, and having the right tools at your fingertips can make the world of difference. Whether you're planning your own meals, or your getting them in Skinny Fitalicious Meal Plans, these are the essential meal prep tools for a healthy diet!
The spiralizer has been a total game changer for me with my healthy eating. Call my crazy, but for some reason I eat more veggies when they're spun into large circles. Also, veggies stay fresh longer once they've been spiralized. When I buy zucchini, the zucchini goes bad in 2 or 3 days. But if I spiralize the zucchini, it will stay fresh in the fridge in a container up to a week. Not only does a spiralizer make veggie eating fun, but also helps produce stay fresher longer.
If you've been reading SF for awhile, you know I have a ton of crockpot recipes. Suffice to say, I love my crockpot. Slow cooking food is the way to go when you want to meal prep a healthy meal or make a healthy meal during the week while you're at work. It's one of my favorite healthy meal prep tools and I couldn't live without it!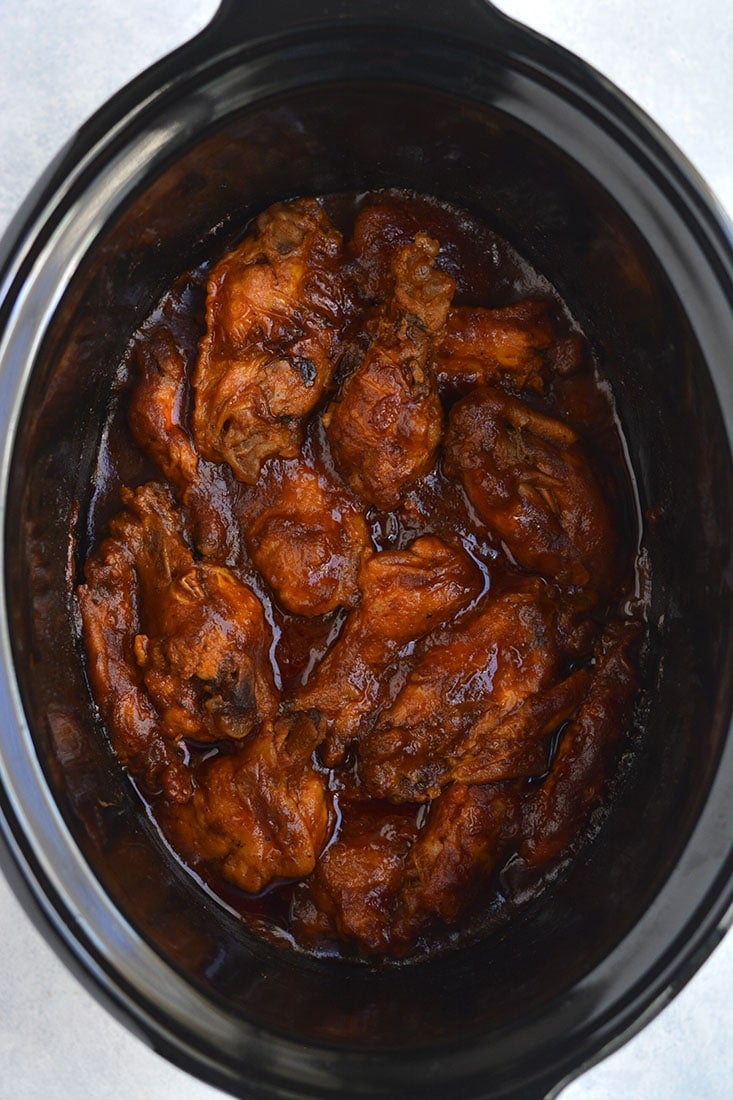 I got an Instant Pot for Christmas last year and I have to admit, it scared me a little at first. Now that I've been using it for awhile, it's no big deal. The Instant Pot can do so many things in a short period of time like meal prepping oatmeal, boiling eggs, making rice. The options are endless! You will be seeing a lot of Instant Pot recipes on SF this year so get ready!
I was skeptical about this when my Mom bought it for me a few years ago, but it truly has been a lifesaver when it comes to chopping and dicing veggies for meals and snacks. If I'm not using this, I buy veggies pre-cut. It's worth the extra money for the time it saves you!
My blender is another meal prep tool I couldn't live without. I use mine for making smoothies and for chopping things. I pulse veggies like cauliflower and broccoli in mine to make cauliflower or broccoli rice. I also like pulsing carrots, zucchini, sweet potatoes to shred them. It's a HUGE timesaver compared to shredding foods with a mandolin or cheese grater. I love this Ninja one because it has various attachments which makes meal prepping much easier!
These meal prep containers are my life. I work from home, and I use them all the time. Portion control is something I've always struggled with so when I meal prep something I divide it right away into the meal prep containers. That way, when I'm ready to eat I don't have to think about measuring or weighing food. These are BPA free so you can pop them in the microwave and be done!
These are handy for storing condiments, dressings, nuts, seeds, or anything small that you don't want to get mixed in with the other foods in your meal prep boxes or bowls.
Mason jars are wonderful for meal prepping overnight oats, instant oats, soups and smoothies. There's a few mornings when I'm teaching at the gym and don't have time for breakfast. I prep mason jars with my breakfast and take it with me on the go. They're so convenient!
When I bought my food processor, I didn't know if I would use it or if it would become another one of those appliances that sat on my counter collecting dust. To my surprise, this is the meal prep tool I use most frequently. In fact, mine has gotten so much use at this point I probably could use a new one. I absolutely love it for pureeing soups, making cauliflower mash, mashed potatoes, snack bites, brownies, cookies and granola bars! It has made meal prepping much easier for me. If you get one, get an 8-cup one. You will need it for holiday cooking!
Something I didn't realize when I began eating healthy and meal prepping was the importance of having a quality knife set. I had a cheap set for years I bought at Target and I struggled with prepping veggies because they were dull and hard to cut with. One year, my Mom gifted me this knife set and I haven't looked back. Now, cutting is a breeze and I don't have to worry about chopping my fingers off!
I personally don't like wood boards for prepping food. They're hard to store, carry and clean. These plastic cutting boards are awesome! I've had them for years. They're light, thin and flexible. My advise is it's better to splurge on the knives and go cheaper on cutting boards.
Something I talk a lot about in my online weight loss course is the importance of learning about portions. Not all food is created equal, and I often find people grossly over estimate the amount that they are eating. They think they're eating a healthy portion of mashed potatoes, when in fact, they're eating two or three times the amount of a serving size. Measuring cups and spoons are great for pre-portioned meal prep meals and you can take them with you on the go! It's not uncommon to find one hidden in my purse. 😉
Essential for those who are counting macros or love to bake! I use mine for when I'm carb cycling and want to be more accurate with my food quantities. I also use them when I bake recipes. I didn't realize until I started freelance full time how different flours could have different densities, but they do. For example, a 1/2 cup of one brand of almond flour could equal different grams than another brand and that difference can make a big difference when meal prepping baked goods! A food scale is something I also recommend to my clients when they're unsure how to measure ounces of protein.
This may seem obvious to have kitchen utensils, but you would be surprised how many readers and clients I've spoken to who don't have the basics. Having a whisk, spatula, tongs, wooden spoon, can opener, kitchen scissors, shredder, wooden and silicon spoons, ladles, etc. at your finger tips when meal prepping make your life much easier.
Mixing bowls are incredibly helpful and versatile when meal prepping, and they go beyond mixing together ingredients for healthy casseroles. I love using mine to make egg bakes, marinate meat and fish, prepping meatballs, and making big salads for my boyfriend. He eats them right out of the bowl! They're easy to store, clean and you can even store them in the fridge!
I love using sheet pans for meal prepping and you may have noticed this from all the sheet pan recipes I have on SF. From healthy dinners to a simple 30-minute protein and veggie meal and even a hearty egg breakfast bake, they're a valuable tool to have. Not to mention you, you only have one pan to clean up!
Muffin tins are perfect for meal prepping and I love that anything you bake in them are automatically portioned so you don't have to think about how much you're eating. Muffin tins go beyond making healthy muffins too. They're great for boiling eggs, making egg muffins and meatballs.