This post contains affiliate links. As an Amazon associate I earn qualifying purchases. Click here for more about this policy.
One of my weight loss clients requested I send her Healthy Easter Brunch Recipes. Her family doesn't necessarily love healthy food, which can definitely make healthy meal planning a challenge.
I can relate to this since I started dating someone who doesn't have the healthiest of taste buds either. So I rounded up 15 Healthy Easter Brunch Recipes to entertain family and guests that don't taste healthy and don't take a lot of work.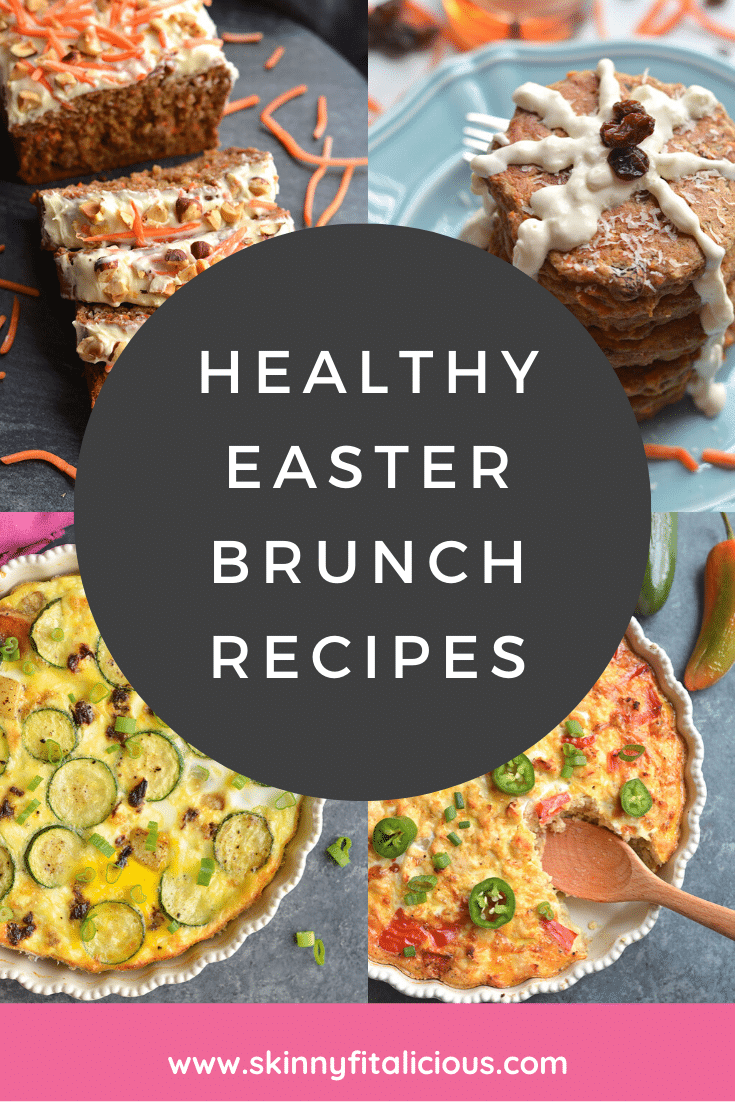 These moist, mildly spiced pancakes taste like real carrot cake only in breakfast form & oh so much better for you!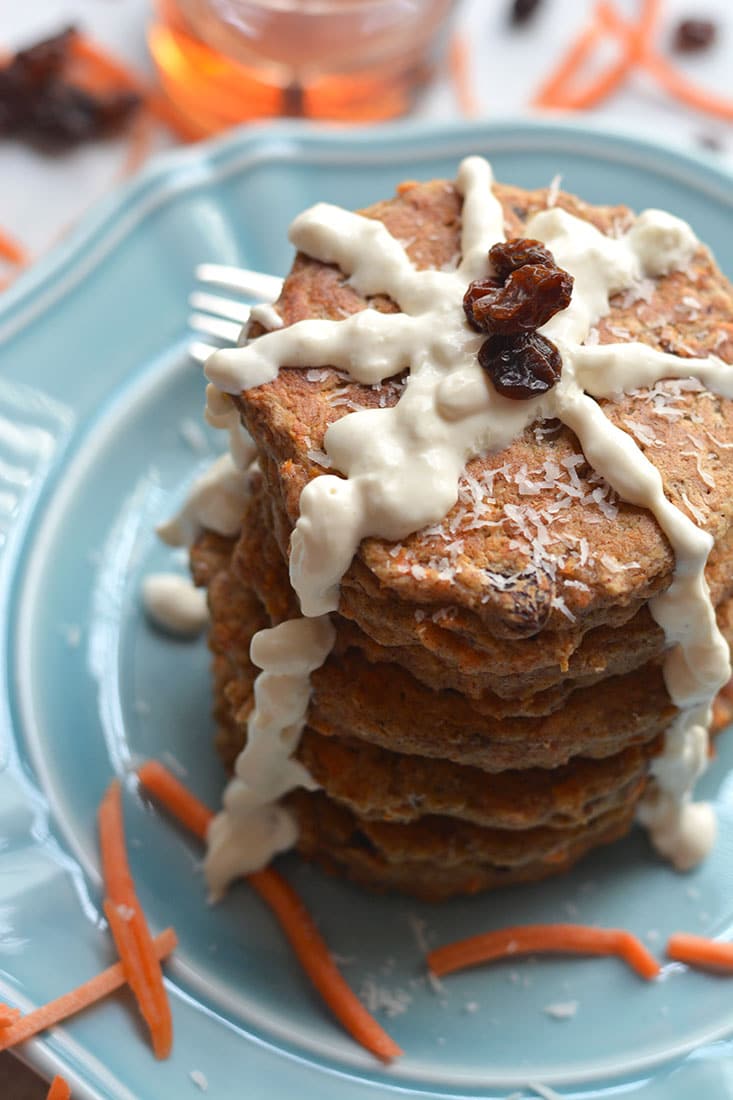 Your favorite breakfast pizza made healthy with the same amount of flavor. Baked on a sheet pan for easy cleanup!
This potato egg bake is simple and always a family favorite. I added zucchini to this one for more veggies!
This casserole has tons of flavor with everyone's favorite tater tots snuck into the eggs!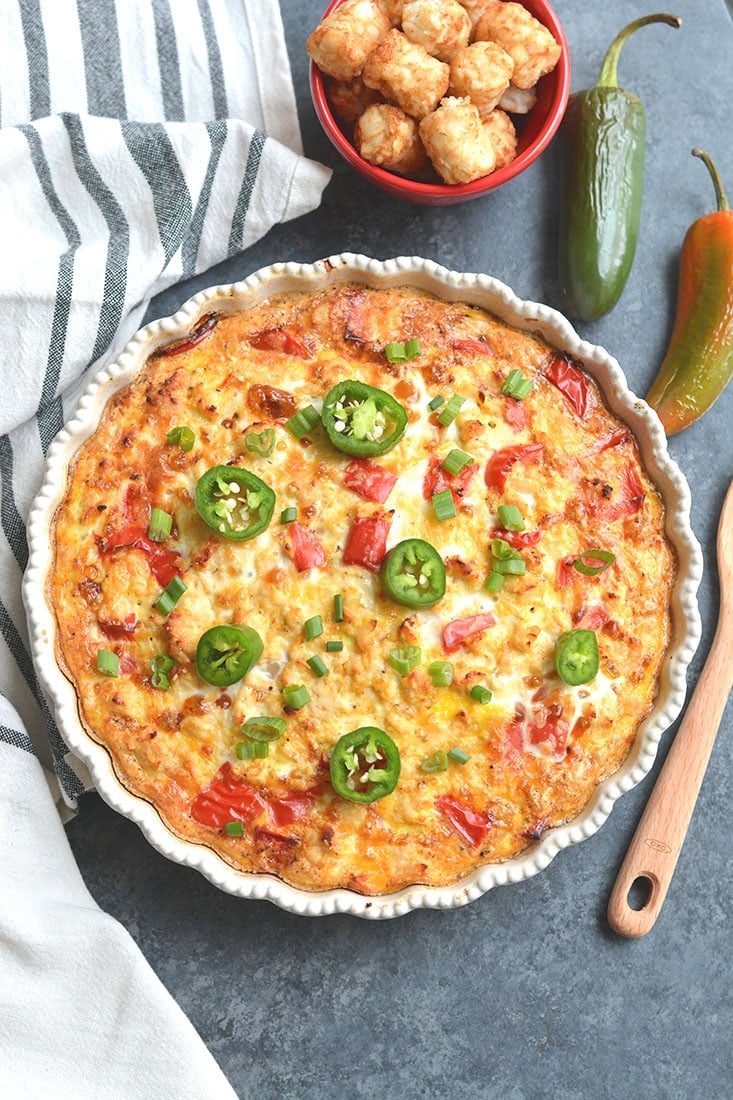 Cheesy Roasted Tomato Feta Egg Bake
The roasted tomatoes give an otherwise boring egg bake incredible flavor with a touch of salty feta on top!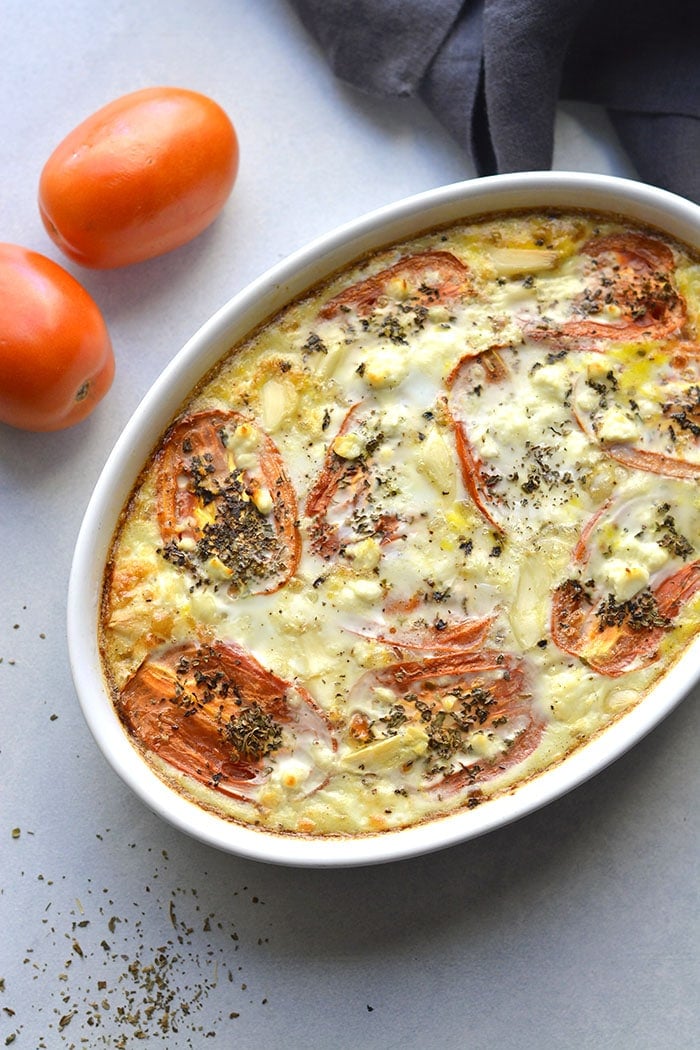 If you love banana bread, you'll really love this twist with carrots. Tastes like carrot cake and banana bread had a baby!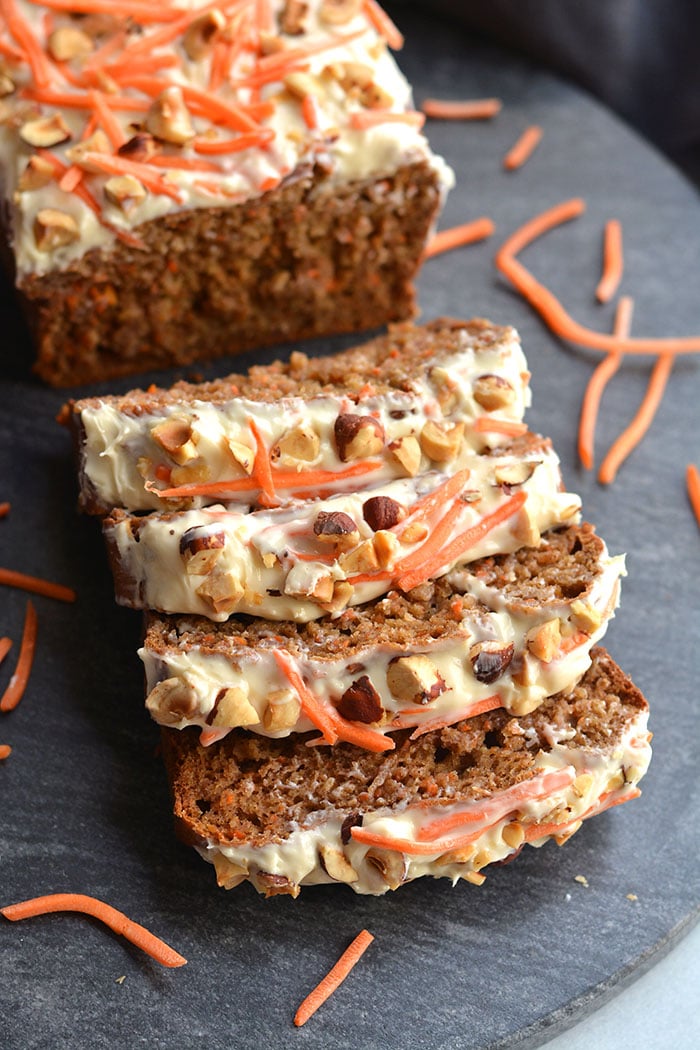 Traditional Zucchini Walnut Espresso Bread made healthy & spiked with espresso for a velvety texture you can't resist. Perfect for breakfast or an anytime snack.
Paleo Eggs Benedict Salad
This Eggs Benedict is a healthy, lighter spin on the traditional recipe only with fewer calories!
Who doesn't love their veggies when their spiralized? This Spiralized Breakfast Casserole is loaded with delicious flavors even the pickiest of eaters will love!
Paleo Coconut Lemon Cake
This luscious Paleo Coconut Lemon Cake is thick and bursting with lemon! Made with coconut flour and topped with crispy baked lemon zest, this cake is an excellent low-carb, gluten-free, calorie friendly bread.
Thick, hearty Cashew Chia Pancakes bursting with creamy, nutty flavors and packed with omega-3's for a  secret nutritional powerhouse breakfast. These are what pancakes dreams are made of!
These decadent Paleo Carrot Cake Cookies taste like carrot cake and take just 15 minutes to make! Made with almond flour, carrots, coconut and cinnamon and no no refined oil or sugar these cookies are grain free, gluten free, Paleo and Vegan with a low calorie option too.
Zucchini Greek Yogurt Pancakes packed with protein and a secret veggie ingredient. This mouthwatering stack is fluffy on the outside & creamy on the inside. No one will even noticed the hidden zucchini!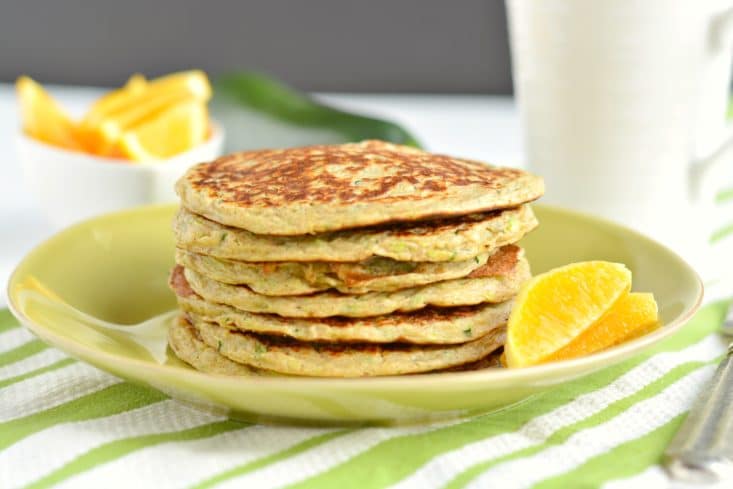 This dump and bake omelet is made easy in the crockpot. Just dump your favorite veggies in with the eggs and sit back while the crockpot does its magic!
Love citrus? These Gluten Free poppyseed muffins are bursting with citrus flavors and are Greek yogurt-licious!
Because you can never have enough pizza in your life and the best part is when it's breakfast friendly. This coconut flour based crust is naturally low carb and simple to make. Top with your favorite toppings for a yummy spin on breakfast!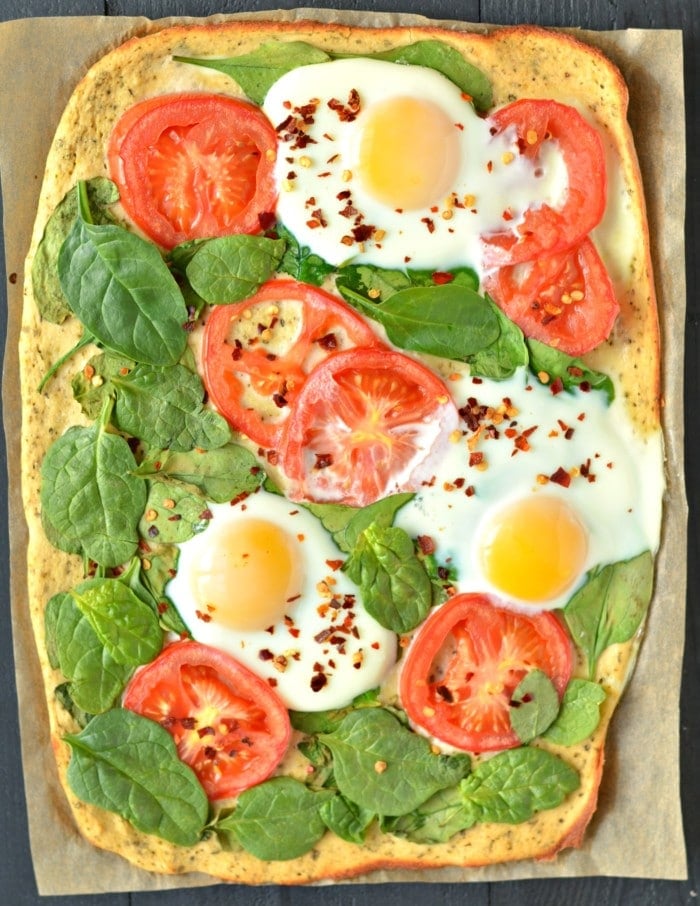 Zucchini Red Pepper Frittata
Spring in warm weather with this egg white frittata made with sweet, roasted zucchini and red bell pepper. All made in a skillet for easy clean up too!
Who says you can't have cookies for breakfast? These Lemon Cashew Poppyseed Cookies have only 5 ingredients and melt in your mouth!