This post contains affiliate links. As an Amazon associate I earn qualifying purchases. Click here for more about this policy.
Skinny Greek Yogurt Cherry Smoothie! This high protein smoothie with Greek yogurt and sweetened with stevia is lightened up. Great for breakfast on the go or a post workout recovery snack! Gluten Free + Low Calorie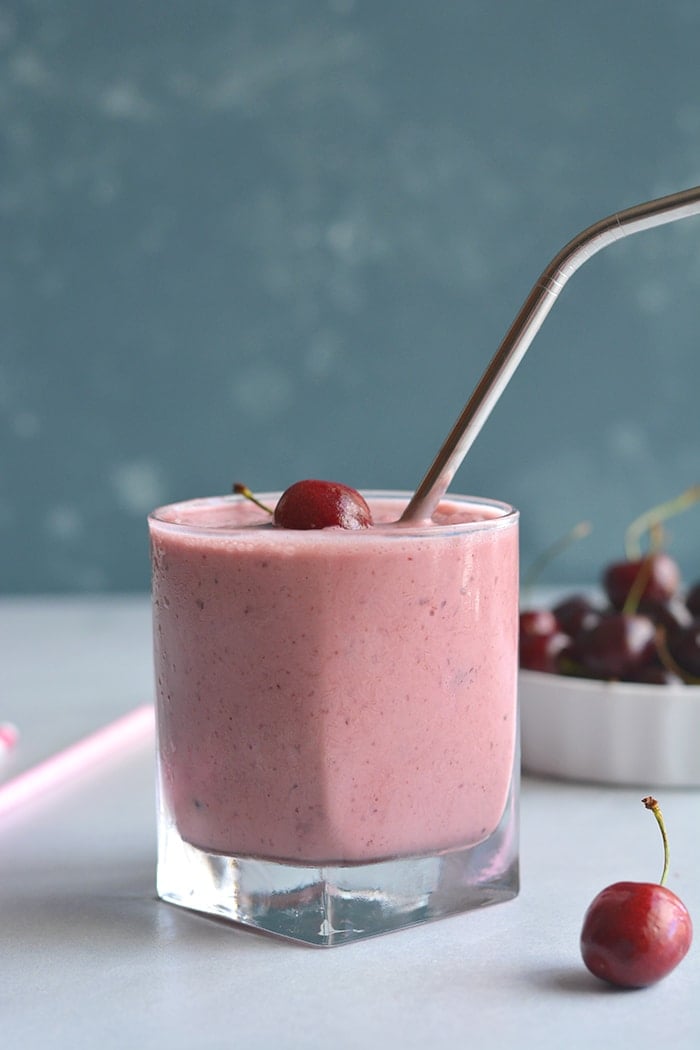 This Skinny Greek Yogurt Cherry Smoothie recipe was originally published August 2015. I've updated the recipe, retested and rephotographed for you. Enjoy!
I have something dreamy and creamy to share with you today! Now I can't take full credit for this beautiful smoothie. The credit for this one is all Mom.
She shared it with me last year and I'm finally now, getting around to sharing it with you guys. I told you I have a lot of recipe up my sleeve! So the story goes...one day
Mom sent me a text saying how obsessed she was with this cherry smoothie. I thought to myself. Cherries? In a smoothie? I was skeptical, but being the foodie I am, I had to give it a whirl to see what the hype was all about and let me tell you. Mom was right.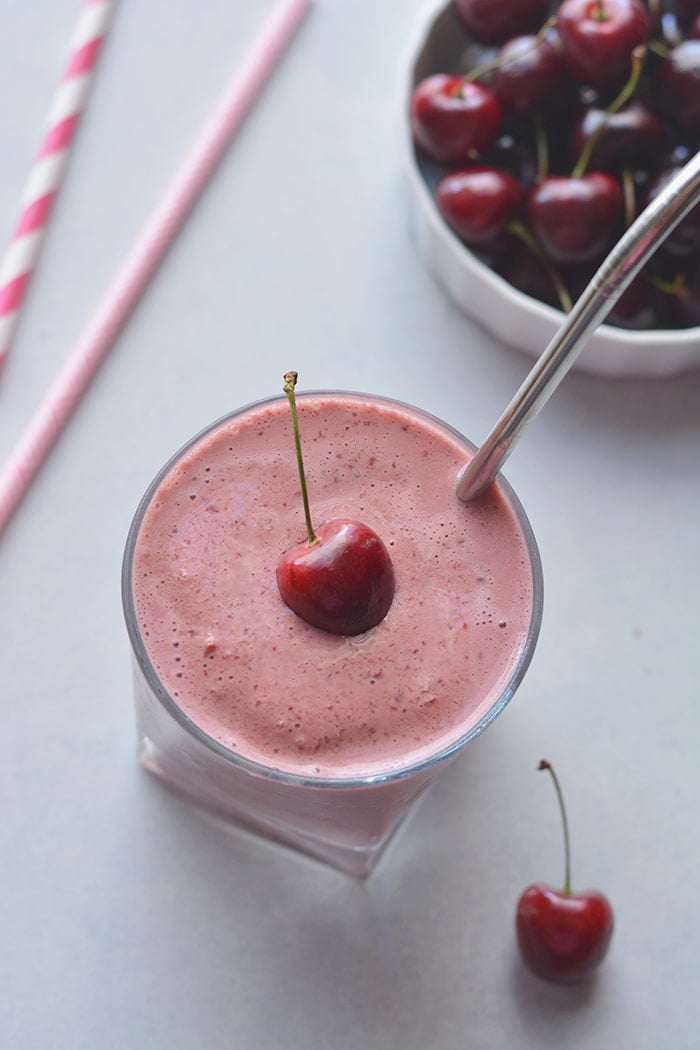 This smoothie is amazing! I kind of feel selfish not sharing it sooner because I think it's my favorite smoothie or a close tie with this one or maybe this one. But enough of the smoothie wars! This is one you will find me making several days a week in the summer.
If I'm short on time, I'll make smoothie packs ahead of time and freeze them to enjoy throughout the week. A few of you have asked about this. While I realize making a smoothie takes only a few minutes, those precious minutes are ones I don't always have. I'm sure you get that.
So to combat that, I make a few extra smoothies over the weekend, cover with plastic wrap then place in the freezer to enjoy throughout the week as an after dinner treat or sometimes for dinner.
I take them out in the morning and place in the fridge so they're ready to go when I get home. It works well and I don't have to worry about taking the blender out and cleaning it every night.
Now about this smoothie....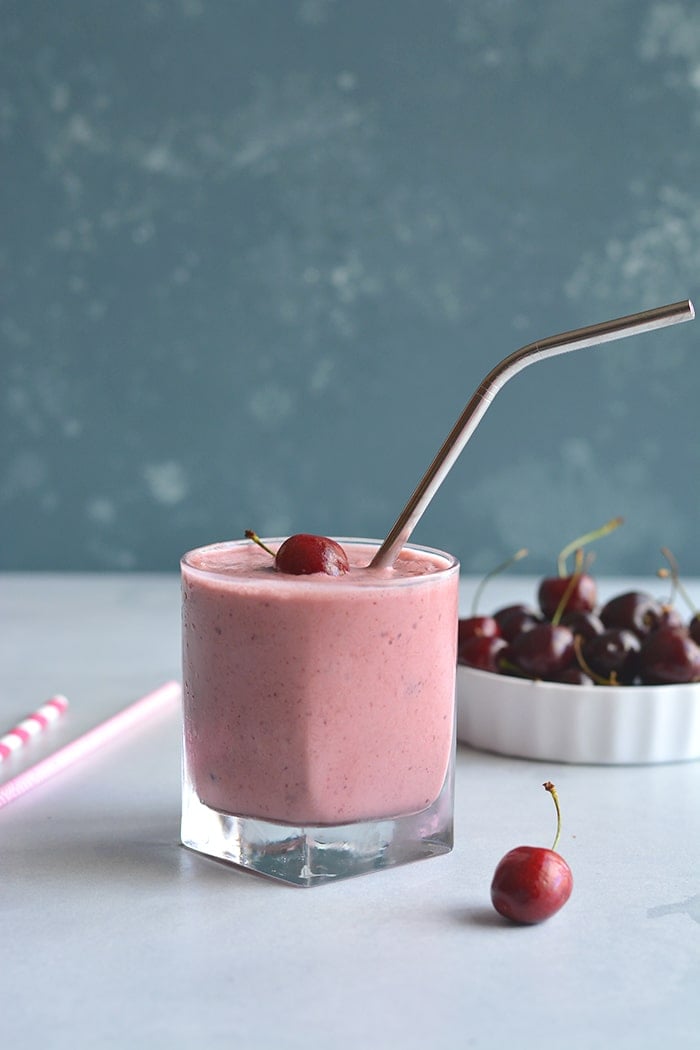 Skinny Greek Yogurt Cherry Smoothie
It's low calorie, high protein and great for breakfast or a snack. It's the perfect balance of sweet and tart. I personally like to have this one after a hard workout. Cherries are great for muscle soreness and reducing inflammation. It's a natural way to aid the body in repairing itself.
Three ingredients is all you need for this gorgeous yumminess unless you believe in counting ice which makes four.
What You Need
Frozen Dark Cherries
Stevia
Ice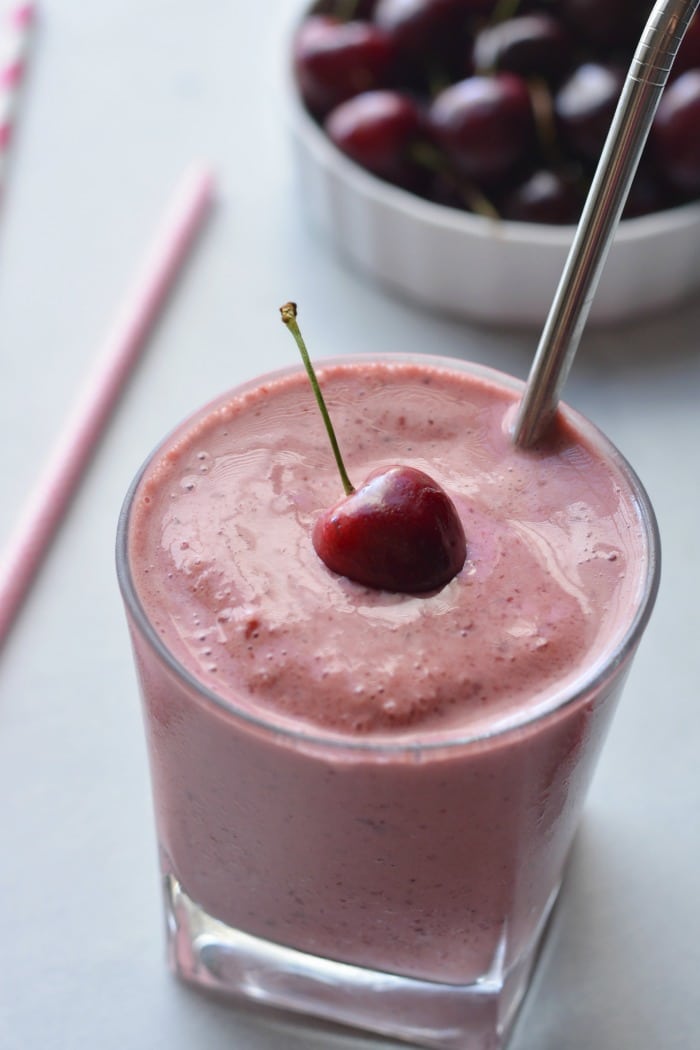 Helpful Tips
Make a smoothie pack by adding the ingredients for the smoothie to a plastic bag or container. Store in the freezer until you're ready to make. When you're ready to make your smoothie, remove from the freezer, blend and serve!
More Smoothies To Enjoy!
Blueberry Protein Zucchini Smoothie
Chocolate Mocha Protein Smoothie
Cantaloupe Mint Citrus Smoothie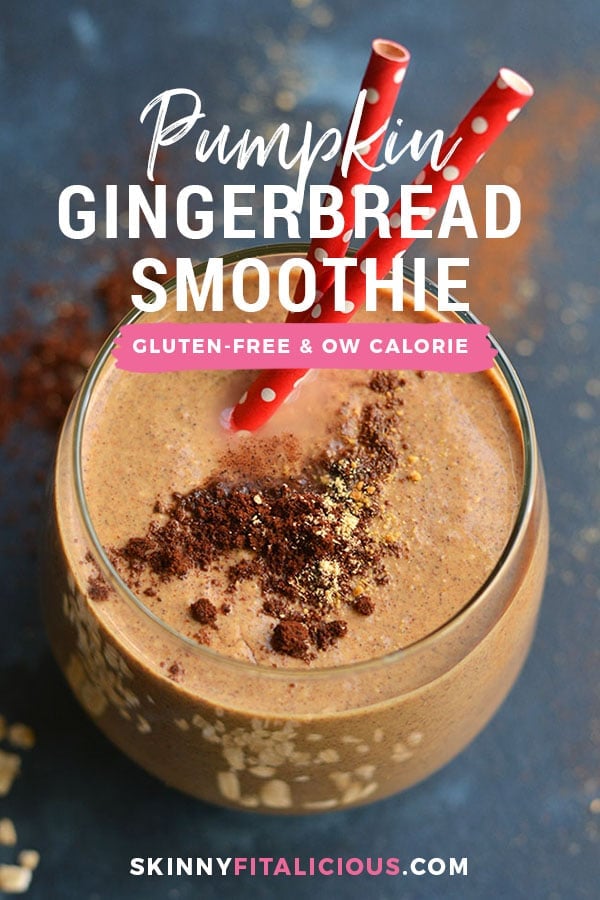 Vegan Strawberry Kale Pineapple Smoothie
3 Smart Strategies To Stop Cravings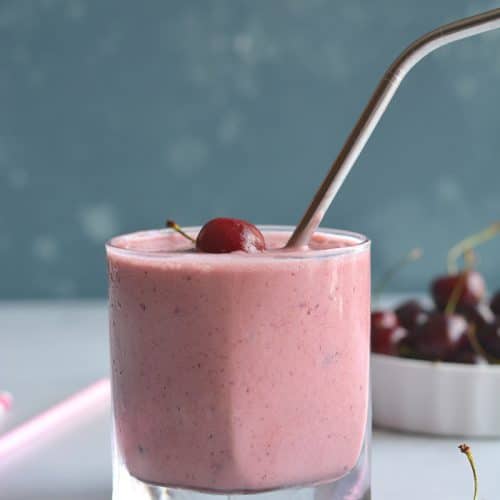 Skinny Greek Yogurt Cherry Smoothie
Skinny Greek Yogurt Cherry Smoothie! A thick, creamy, high protein smoothie made with Greek yogurt and sweetened with stevia. This lightened up smoothie is great for breakfast on the go or post workout recovery. Gluten Free + Low Calorie
Instructions
Place all ingredients in a blender and blend until smooth.

Transfer to a glass and enjoy!
Nutrition
Serving: 1servingCalories: 137kcalCarbohydrates: 20gProtein: 15gFat: 1gSaturated Fat: 1gCholesterol: 7mgSodium: 49mgPotassium: 392mgFiber: 2gSugar: 16gVitamin A: 60IUVitamin C: 6.4mgCalcium: 159mgIron: 0.3mg
What I Used For The Recipe