These 8 Healthy Chicken & Tuna Salad Recipes are delicious and take 10 minutes to prep for a healthy lunch. Made mayo free and higher protein to help you reach you're goals. These are my go to meals when life is too busy to cook.
I always hear from women how "hard" it is to eat healthy. They either don't have enough "time" or get overwhelmed and never start.
In Master Your Cravings, I teach the women I coach how to re-think what healthy eating means so it's doesn't feel hard or take a lot of time. The truth is having the right recipes in your toolbox is helpful to staying on track and reaching your goals, but having the right mindset is even more important!
Now grab your meal prep containers because I'm showing you easy and delicious chicken and tuna salad recipes you can easily add to your recipe toolbox and lunchbox routine.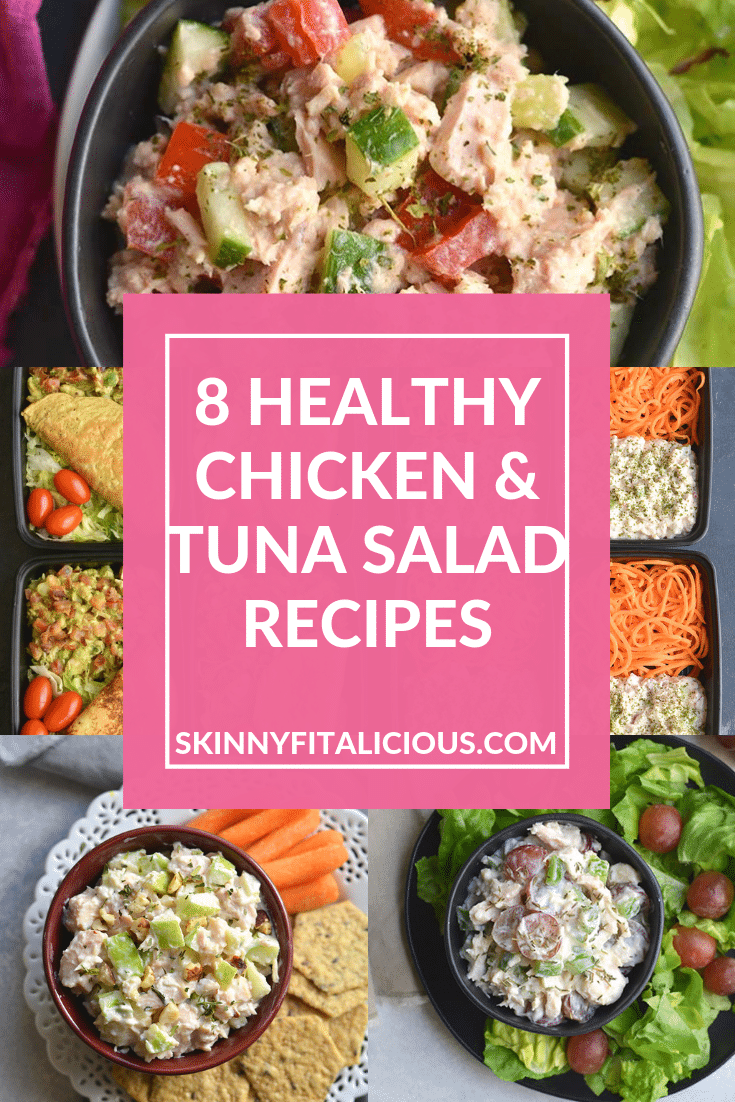 Tuna and Chicken Salad Recipes
Meal Prep High Protein Chicken Salad! Made with Greek yogurt, grapes & bell peppers this recipe is healthy, easy mayo free & egg free. Great for a quick meal, light lunch or appetizer. Low Carb + Gluten Free + Low Calorie
Meal Prep Bacon Guacamole Chicken Salad! Made with chicken, guacamole and bacon, this is low carb salad is perfect for an easy lunch. Pair with lettuce and your favorite low carb tortilla for a quick and easy meal prep. Lunch doesn't get any easier or more delicious than this! Paleo + Low Carb + Gluten Free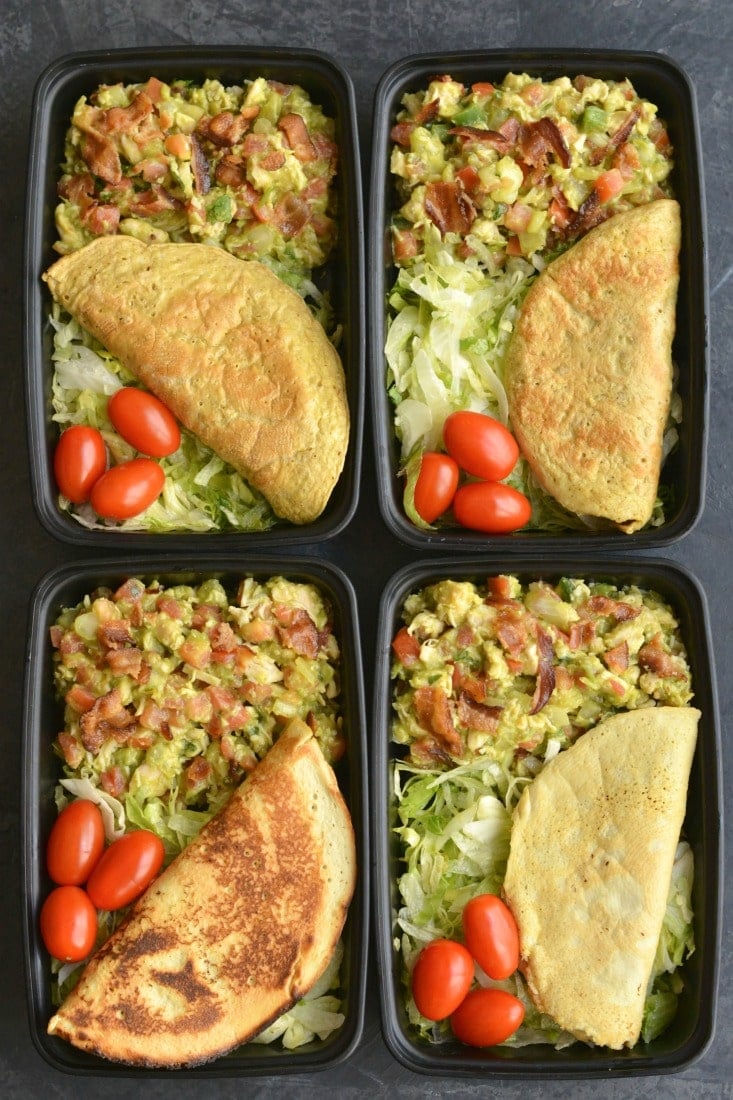 This Meal Prep Apple Hazelnut Chicken Salad is the perfect light, low carb lunch! Made mayo free, Paleo friendly and flavorful! Serve over lettuce, in a sandwich or wrap. An easy meal prep lunch you can take with you on the go! Gluten Free + Low Calorie with Paleo option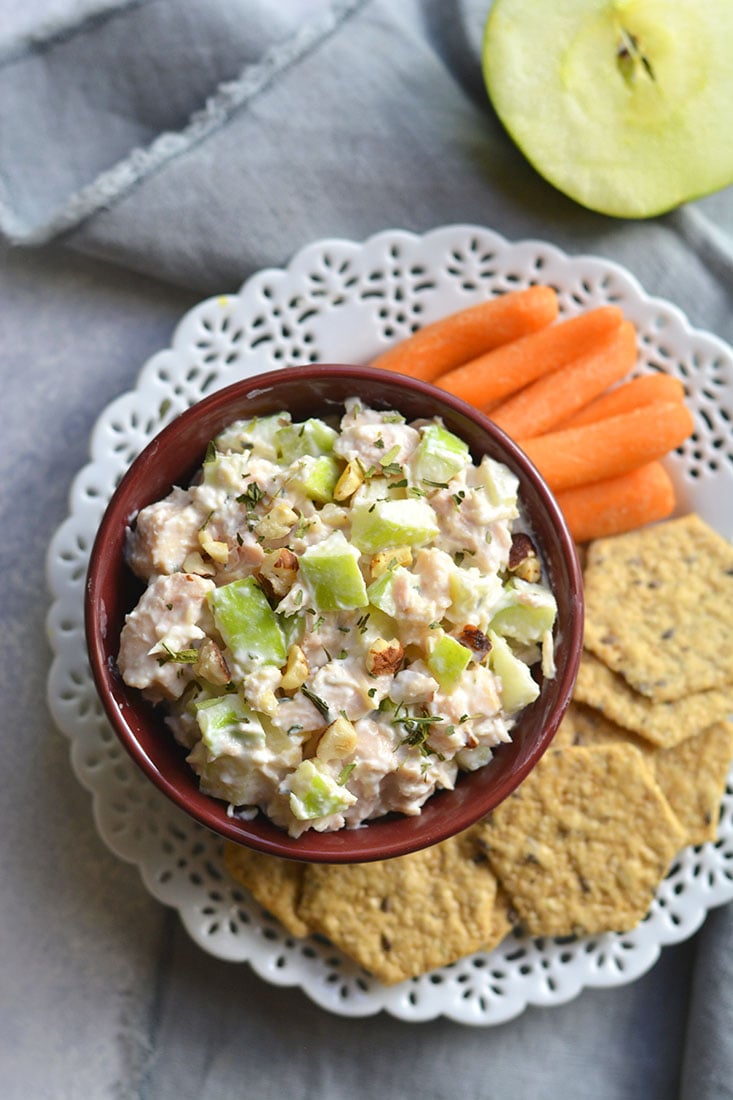 Meal Prep Hummus Tuna Salad ready in 10 minutes! This high protein, low carb tuna salad is mixed with fresh veggies for a light & filling meal. Quick to prep, easy to eat on the go! Gluten Free + Low Calorie
Low Carb Greek Yogurt Buffalo Chicken Salad! High protein and takes minutes to make with low sugar buffalo sauce. An easy meal prep lunch you can toss over a salad, on bread, in a wrap or tortilla. Low Carb + Gluten Free + Low Calorie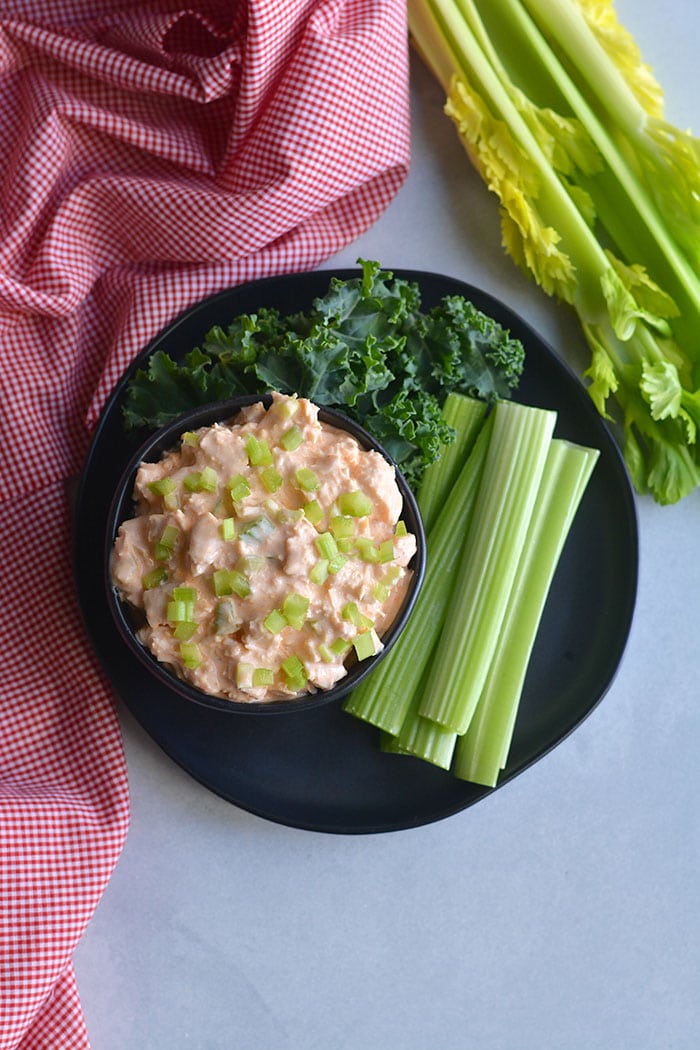 Meal Prep Tuna Taco Salad! Creamy, flavorful tuna mixed with veggies and taco seasoning. A 10 minute, no brainer meal prep that's high in protein and big on flavor. Gluten Free + Low Calorie + Low Carb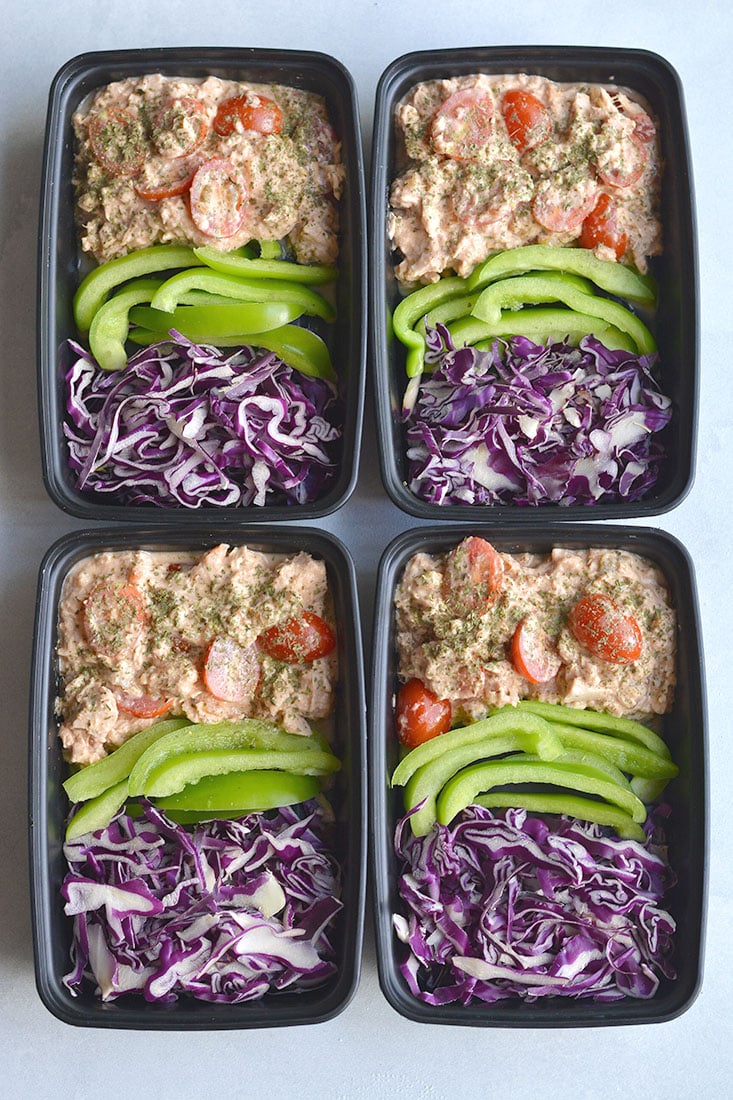 Meal Prep Cottage Cheese Tuna Salad! This high protein tuna salad is perfect for meal prep or a BBQ. Blended cottage cheese and seasonings is tossed with tuna, celery and radishes for a refreshing and filling meal. Pair with carrot noodles or your favorite low carb veggie side! Gluten Free + Low Calorie + Low Carb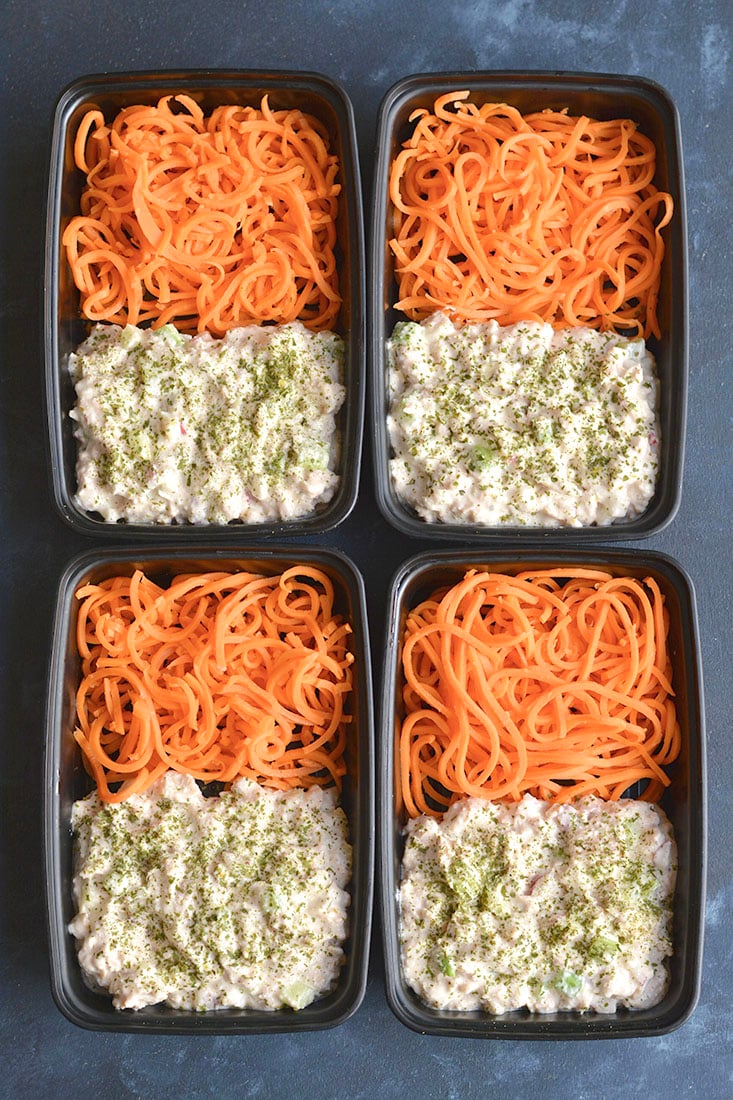 Meal Prep Cranberry Walnut Chicken Salad! A simple chicken salad that's healthy and packed with fall flavor. Rich in protein and fat to keep you full from lunch until dinner! Gluten Free + Low Calorie