A cool and refreshing pineapple melon smoothie made with carrot and citrus. This delicious nutrient dense smoothie will soon be your summer favorite.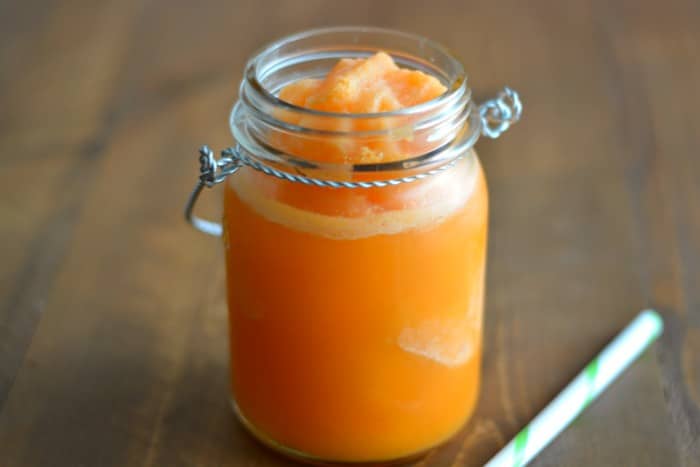 Happy Friday!
First of all, I really appreciate everyone's comments and sentiments in yesterday's post. Talking about my very personal battle with estrogen wasn't easy and I wasn't sure I wanted to put it out there. But reading your feedback last night reminded me it was worth it. In fact, it was therapeutic. It surprised me how many of you related to my issues and even had similar issues of your own. Anyway…thank you! Now let's get ready for the weekend.
Aren't summer weekends the best? I really love them even if it is a thousand degrees outside. I think you guys do too and I can't say I blame you. I've noticed these last weeks that blog stats have taken a dive on Fridays. I noted this trend last summer and wondered if I should stop blogging on Fridays during the warmer months. If I did, it would give me more time to catch up on administrative things, develop content, work on my photography, pitch to brands, oh yeah and to live life!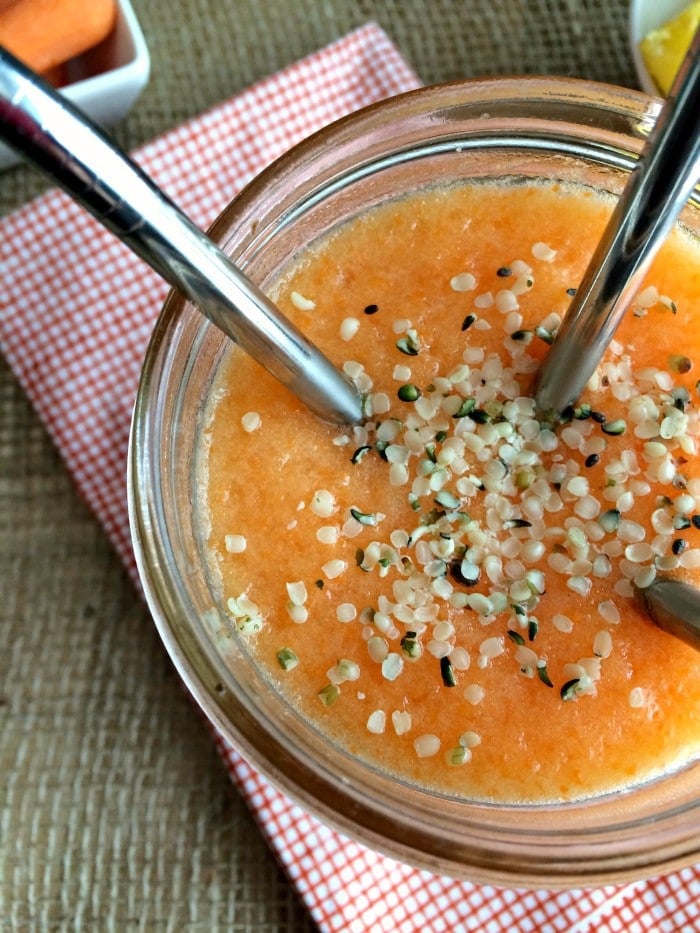 Funny how we get so caught up in doing the things we love that life can be put on the backburner. I've gone back and forth trying to figure out what's the right thing to do. Part of me thinks if I stop posting on Fridays that people will stop coming and forget to come back during the winter. Consistency is key in blogging next to content of course. Since I read this article, I've had this question in the back of my mind. Ultimately I've decided to stick with Fridays, but keeping content short. Still, this will be a question I'll have in the back of my mind. Even more so as I begin to work on future projects. I've got a few plans up my sleeve for next year. 😉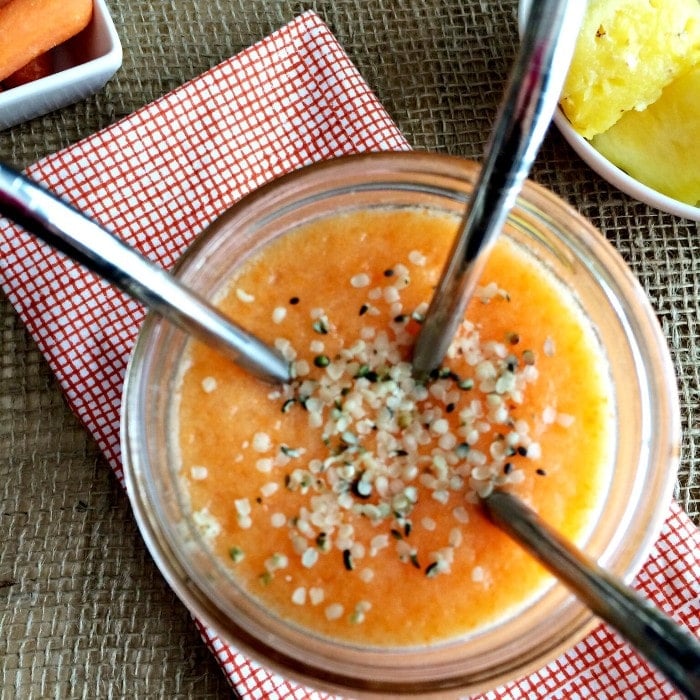 So let's get on the short train and talk smoothies so you can get your summer on! This was inspired by my Healthy Pineapple Melon Smoothie. That smoothie has the most God awful, ugliest picture yet, somehow has exploded all over my social media. Last month I added all my recipes to Yummly. I signed up for Yummly a long time ago and forgot about it. Oops! I added a few recipes to test the traffic. I immediately got tons of traffic so I added the rest of my recipes. Since I did that, Yummly has been my number one traffic referrer since. That Healthy Pineapple Melon Smoothie has over 355 yums in just two weeks, the highest number of yum's of any of my recipes. If you're familiar with Pinterest, yum's are equivalent to pins. The soar in traffic inspired me to redux the recipe and boy did I ever. I swapped one ingredient between the two to make a lighter, low calorie citrus version that I just know you'll love. Your body will love it too because it's packed with vitamins. Now I'm off to redux those ugly pictures. Happy weekend! xoxo
[Tweet "Get a #Vitamin Boost with this Citrus Pineapple Melon #Smoothie #Recipe"]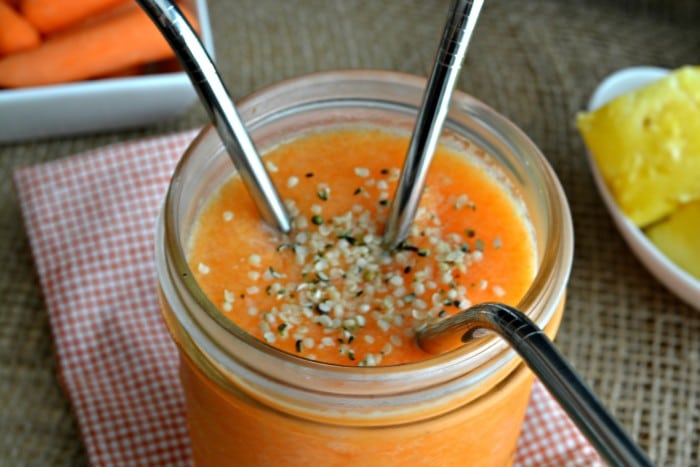 Citrus Pineapple Melon Smoothie
A cool and refreshing pineapple melon smoothie made with carrot and citrus. This delicious nutrient dense smoothie will soon be your summer favorite.
Author: Megan @ Skinny Fitalicious
Serves: 1
Ingredients
1 cup cantaloupe
½ cup pineapple
½ cup carrot
¼ cup orange juice
2 handfuls ice
2 packets truvia or stevia zero calorie sweetener
optional - hemp seeds
Instructions
To a blender, add all ingredients
Top with hemp seeds if desired
Notes
Serves 1, 150 calories
Nutrition Information
Calories: 155 Fat: 1g Carbohydrates: 38g Sugar: 30g Sodium: 86mg Fiber: 4g Protein: 3g
How has your Friday changed now that it's summer? What recipe sites do you use?
Lots of Health, Food & Love,

Facebook | Twitter | Pinterest |Instagram
Linking up with Jill for Fitness,Health and Happiness, Strange But Good with Laura, Fitting It All In with Clare & Friday Favorites with Katie