This post contains affiliate links. As an Amazon associate I earn qualifying purchases. Click here for more about this policy.
Low Carb Turkey Asian Burgers! Freezer friendly, soy free, veggie loaded burgers seasoned with Asian spice. Easy to make, healthy and great for meal prep! Low Carb + Paleo + Low Calorie + Gluten Free
Hungry for summer? I've got just the thing for you! Burgers! Let's talk burgers shall we?
You see the thing about burgers is they're a clean slate. Boring if you ask me until you fill them with something. But what should that something filling be? Hmm...
Veggies for sure! Not only do they add nutrients (a great way to sneak them in for picky eaters), but they also add moisture to burgers so they get juicer during cooking.
This is important because lower fat meats like turkey or chicken dry out more so adding moisture is important. Everyone loves a good, juicy burger so add those veggies!
Spices and sauces are another great way to ADD flavor to burgers. They give burgers amazing taste and make them more interesting.
More interesting means you'll want to eat them over and over again! And I've got a burger for you today that you'll want to make over and over again LOW CARB TURKEY ASIAN BURGERS.
Low Carb Turkey Asian Burgers
Oh yes! The classic American burger gets an Asian flare with this recipe. A fun way to spice up your burger game. Healthy, easy to make, flavorful and family approved!
Carrots and green onions are the sneaky veggies. They add moisture and nutrients to the ground turkey which is combined with a classic stir-fry sauce combination that's not only soy free but also slightly spicy and incredibly delicious!
Not to worry... you can control the heat but I say bring it on!
What You Need
Ground Turkey Breast (or meat of choice)
Shredded Carrots
Olive Oil
Green Onions
Rice Wine Vinegar
Ginger
Garlic
Sriracha
Salt
Helpful Tips
There are multiple ways to cook these burgers. On the stovetop, in the oven or on the grill (see the recipe notes for how to). For this recipe, I used a cast iron skillet on the stovetop. It's my favorite way to make burgers besides the grill of course. It adds so much flavor to the meat and cooks them perfectly even.
Not a fan of turkey? Use ground chicken or grass-fed beef. They will be as delicious no matter what meat you choose! Just note if you are using beef, you won't need the olive oil as the meat will already have its own fat.
Serve your Low Carb Turkey Asian Burgers on a gluten-free bun, over a salad with more fresh veggies, on a Paleo bun, with cauliflower rice or sweet potatoes. The options are endless and it's a healthier way to enjoy burgers too!
More Burgers
Paleo Chicken Guacamole Burgers
Paleo Parsley Sriracha Chicken Burgers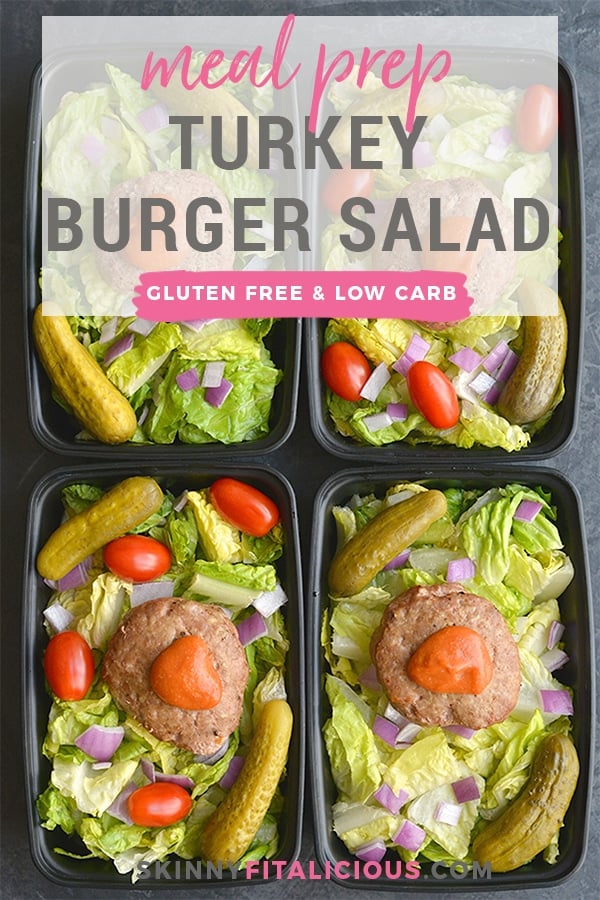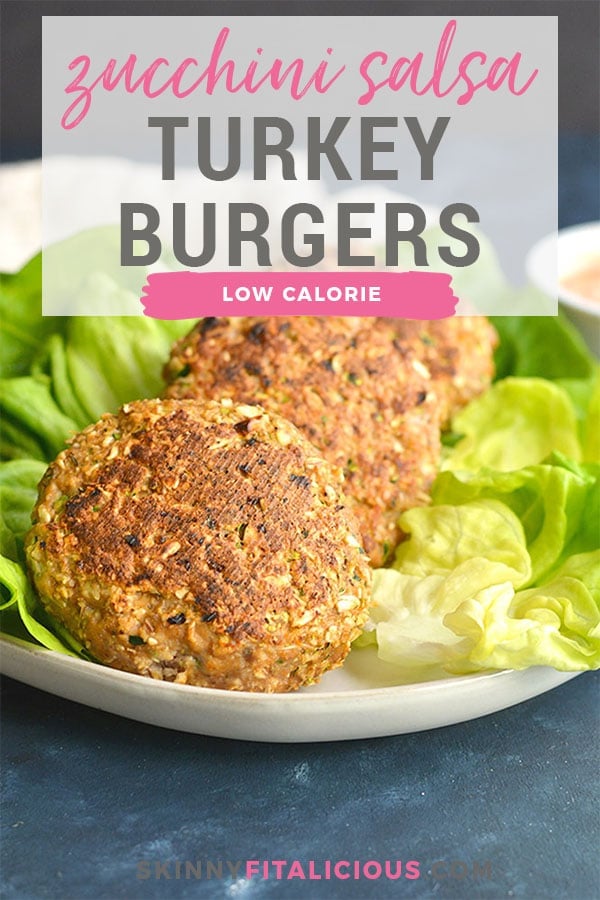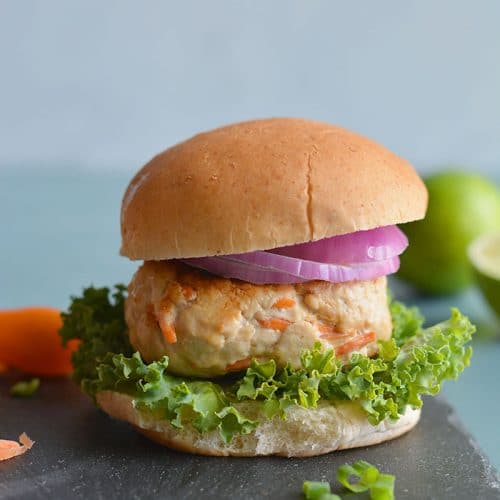 Low Carb Turkey Asian Burgers
Low Carb Turkey Asian Burgers! Freezer friendly, soy free, veggie loaded burgers seasoned with Asian spice. Easy to make, healthy and great for meal prep!
Equipment
Cast Iron Skillet

Mixing Bowl
Instructions
Bring a cast iron skillet to a medium heat. Place the shredded carrots in the skillet and cook until tender.

Remove the carrots from the skillet and place in a bowl with the remaining ingredients.

Combine the ingredients with your hands in the bowl then separate into 4 sections.

Form each section into a burger with your hands then place on the skillet keeping it at medium heat.

Cook 5 minutes then flip and cook another 5-7 minutes covered. Serve immediately!
Notes
For the oven, bake on a sheet pan at 350 F 20 minutes, flipping once half way through baking.
For grilling, bring the grill to 350 F. Cook 8 minutes flipping once. 
For Paleo, serve over a salad or on an almond flour bun.
For Gluten Free, serve with a gluten free bun or over a salad.
For low carb, serve over a salad or with cauliflower rice.
My Amazon shop has more products similar to those used for this recipe and that I recommend to my nutrition clients.
Nutrition
Serving: 1burgerCalories: 179kcalCarbohydrates: 4gProtein: 27gFat: 6gSaturated Fat: 1gCholesterol: 62mgSodium: 489mgPotassium: 402mgFiber: 1gSugar: 1gVitamin A: 2760IUVitamin C: 3.6mgCalcium: 24mgIron: 1.2mg
What I Used For The Recipe