This post contains affiliate links. As an Amazon associate I earn qualifying purchases. Click here for more about this policy.
Spicy Black Bean Hummus Without Tahini lightened up by omitting the traditional ingredient without sacrificing taste. Pair with veggies and crackers for a healthy snack or spread on sandwich for extra protein and spice! Gluten Free + Vegan + Low Calorie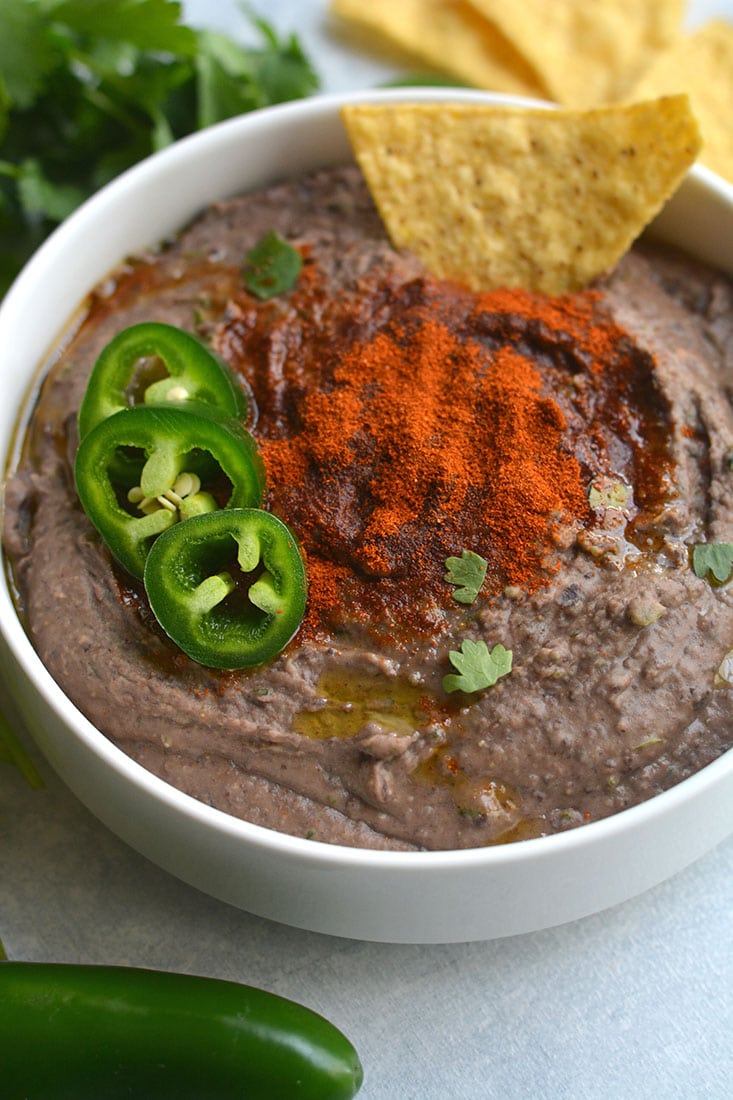 Just letting you know, this Black Bean Hummus was originally published in August 2015. I retested, rephotographed and updated the content for you. Hope you enjoy it!
I love a good hummus. I honestly don't know how I lived the majority of my life completely unaware of hummus or dips made from beans. It wasn't until my late 20's that I discovered this powerhouse food.
Traditional hummus is made from chickpeas, tahini and olive oil. But this black bean hummus replaces the chickpeas with black beans. It combines my two favorite flavors from traditional hummus, garlic and paprika.
Those flavors pair so well with black beans. It's almost like a Mexican spin on hummus. Mexican hummus! That should have been the name of this recipe, but since I technically made it in 2015 I can't change the name now.
Click here to pin this recipe!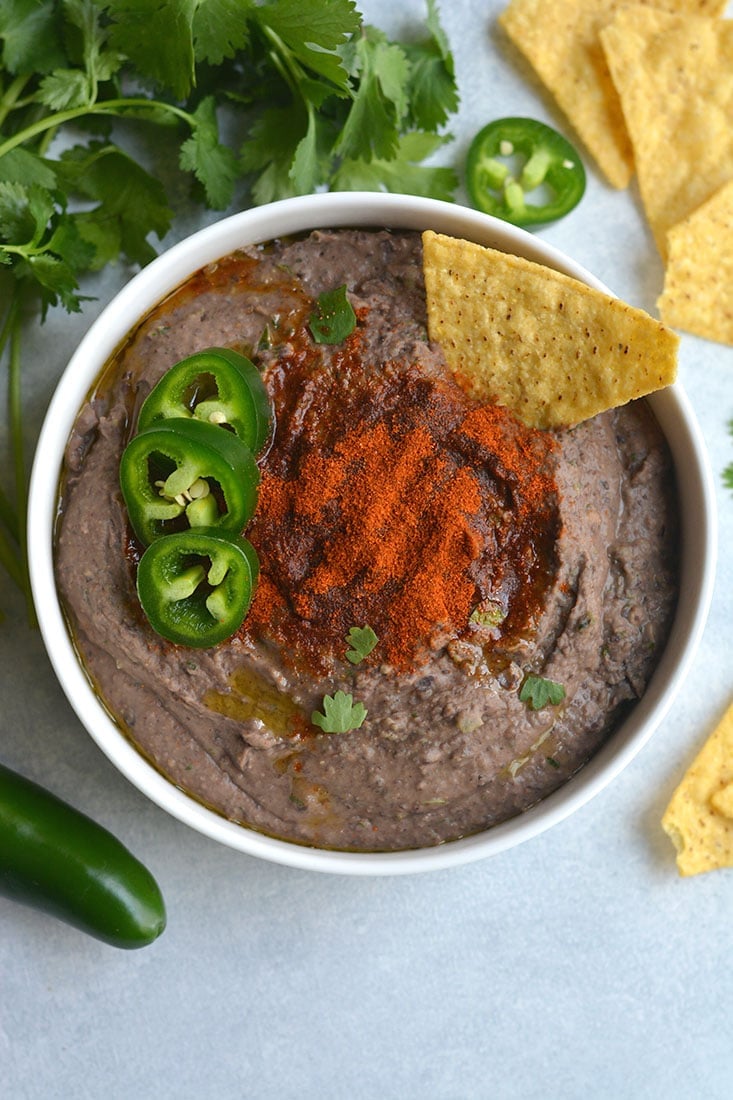 For those of you who aren't into running websites, there's this thing called SEO and well, basically it's a really big deal when you change the name of something that's already established. Especially something popular.
Vegan Black Bean Hummus
This black bean hummus recipe has been one of my most popular recipes (top 10) since I posted it 3 years ago. The SEO Gods would kill me if I changed the name now.
Seeing it repeatedly come up in reports made me cringe because I knew the pictures just didn't represent how good this hummus really is. Really, I'm telling you this because I just needed an excuse to remake one of my favorite recipes.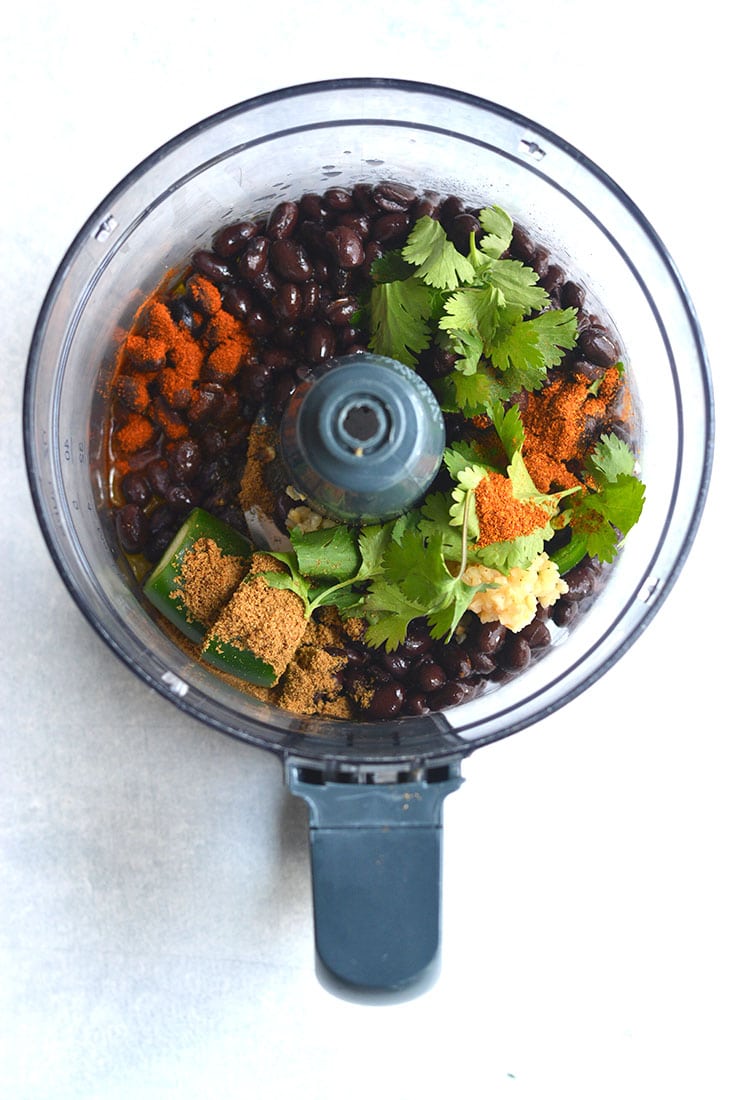 I almost forgot how black beans make the thickest, creamiest dips. Of course, I added other ingredients to spice it up and make it extra delicious! And, you won't believe how effortless it is to make your own. All you need is a blender or food processor, and in minutes you have a tasty dip!
What You Need
Black Beans
Jalapeno
Cilantro
Cloves
Cumin
Paprika
Cayenne Pepper
Lime Juice
Olive Oil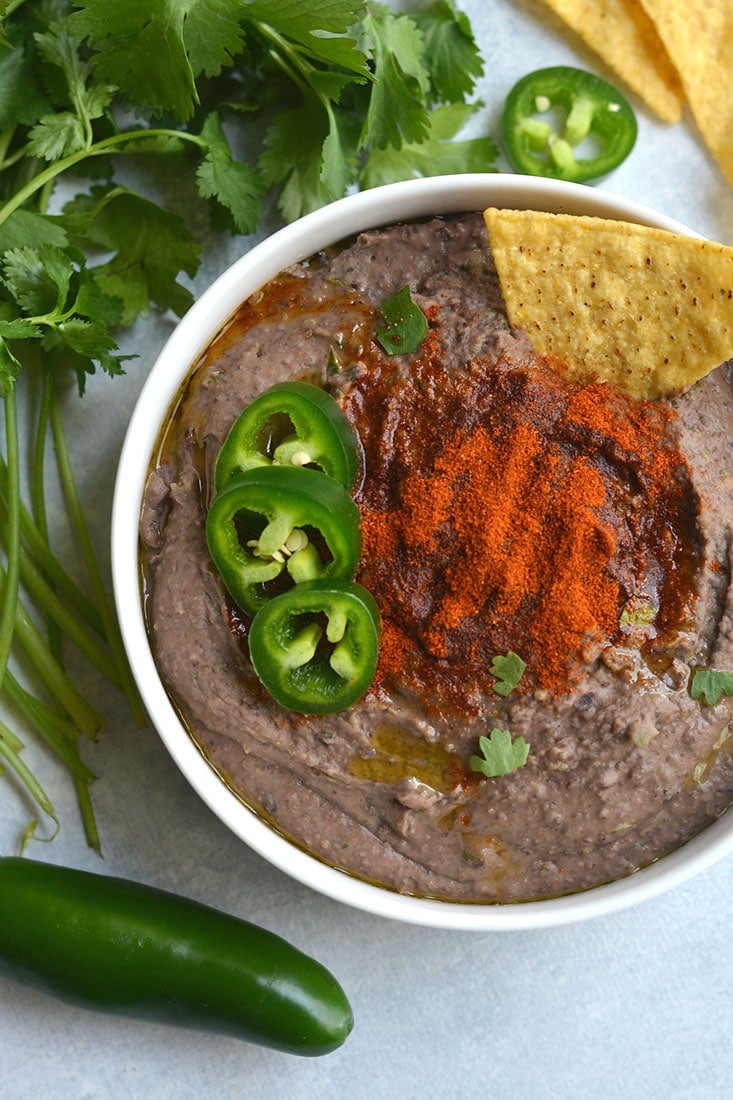 Why make your own? Because it's cheaper and you know what you're getting! No hidden ingredients, and did I mention it's EASY? Oh yeah, I did!
One thing you might not know about hummus is that some store bought ones contain gluten. Super sneaky! It's surprising how many foods have wheat snuck in them until you're faced with avoiding wheat and have to inspect everything.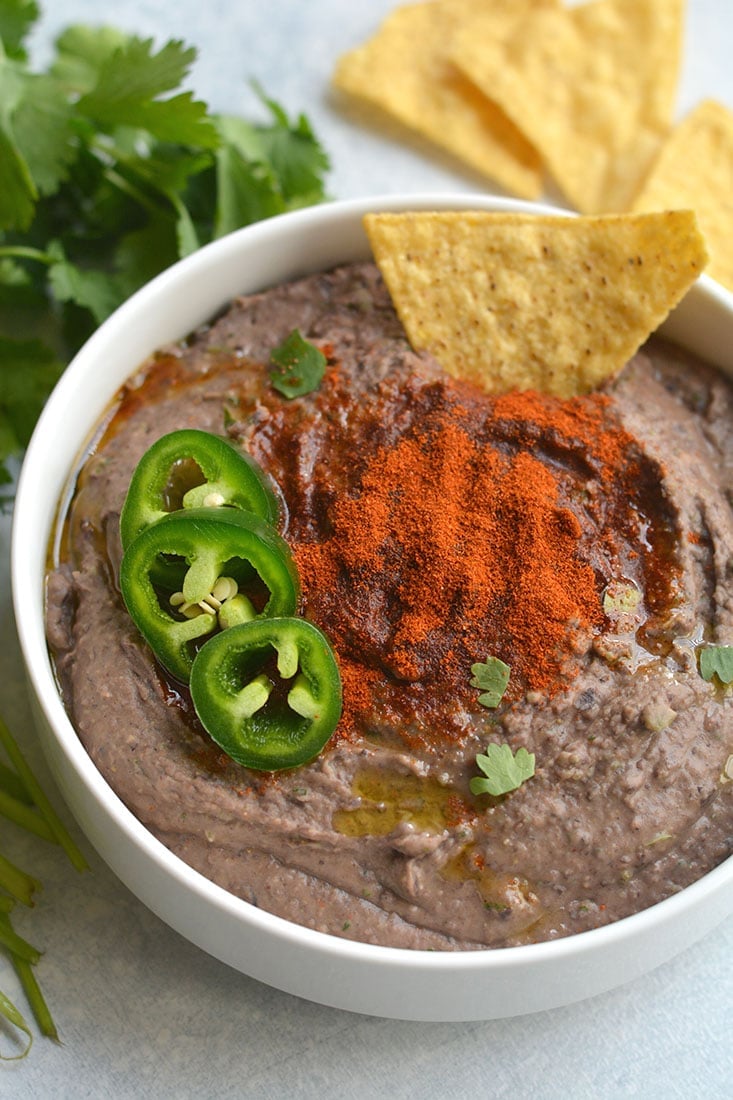 You really have to watch food labels. Buying food is trickier than ever. With my health battles, it's easier for me to make certain things like hummus so I know exactly what I'm putting in my body.
This black bean hummus is thick, chunky, spicy and perfect for dipping into! It also doubles as a spread for sandwiches, wraps, tacos, marinades and much much more!
Click here to pin this recipe!
Spicy Black Bean Hummus
Spicy Black Bean Hummus Without Tahini lightened up by omitting the traditional ingredient without sacrificing taste. Pair with veggies & crackers for a healthy snack or spread on sandwich for extra protein & spice! Gluten Free + Vegan + Low Calorie
Nutrition
Serving: 1servingCalories: 42kcalCarbohydrates: 8.3gProtein: 2.5gFat: 0.7gSodium: 3.7mgFiber: 2.5gSugar: 0.4g