This post contains affiliate links. As an Amazon associate I earn qualifying purchases. Click here for more about this policy.
Fall is by far my favorite time of year. Pumpkin, cranberry, apple, oh my! It's the beginning of the comfort food avalanche that lasts all the way through winter. But fall is also a tricky time of year when it comes to eating and watching your waistline. It's easy to pack on 5 or 10 pounds. Like many of you, I have to pay particular attention to what I'm eating this time of year to ward off the reverse 6 pack so I'm not beating myself up come January.
The good news is you can have your delicious and comforting fall foods without breaking the weight loss bank. Today I'm sharing 15 delicious low calorie recipes packed with your favorite fall flavors.
Don't let fall comfort food break your diet with these 15 Delicious Fall Foods For Weight Loss!
Lightened Up Chicken Parmesan Paleo "Pasta"
An Italian classic lightened up and made Paleo. At 350 calories a serving, this low calorie Lightened Up Chicken Parmesan Paleo "Pasta" will soon be a cold weather favorite in your house.
Dressed in a low-calorie dressing & accessorized with candied pecans this Winter Kale Butternut Squash Salad will warm you up with health! A 288 calorie meal, but who am I kidding? You want to make this one for the candied pecans.
Made with zucchini, ground turkey, brown rice, tomato sauce & a little cheese, this easy peasy casserole weighs in at just 300 calories a plate. A great make ahead and freeze meal!
Packed with sneaky veggies this Paleo Turkey Veggie Meatball Pasta makes a great low calorie dinner. Only 286 calories!
Spicy Spaghetti Squash Pasta
An easy spaghetti squash tossed with a light pumpkin sauce, this Spicy Pumpkin Spaghetti Squash makes a quick Paleo, low-calorie pasta. For 145 calories, this squash makes a great side dish.
Smoky Black Bean Lentil Soup
Smoky & spicy, this thick and hearty vegetarian soup will leave your belly full for only 222 calories a bowl. Recipe is coming soon! Until then checkout a similar crockpot version with zucchini here.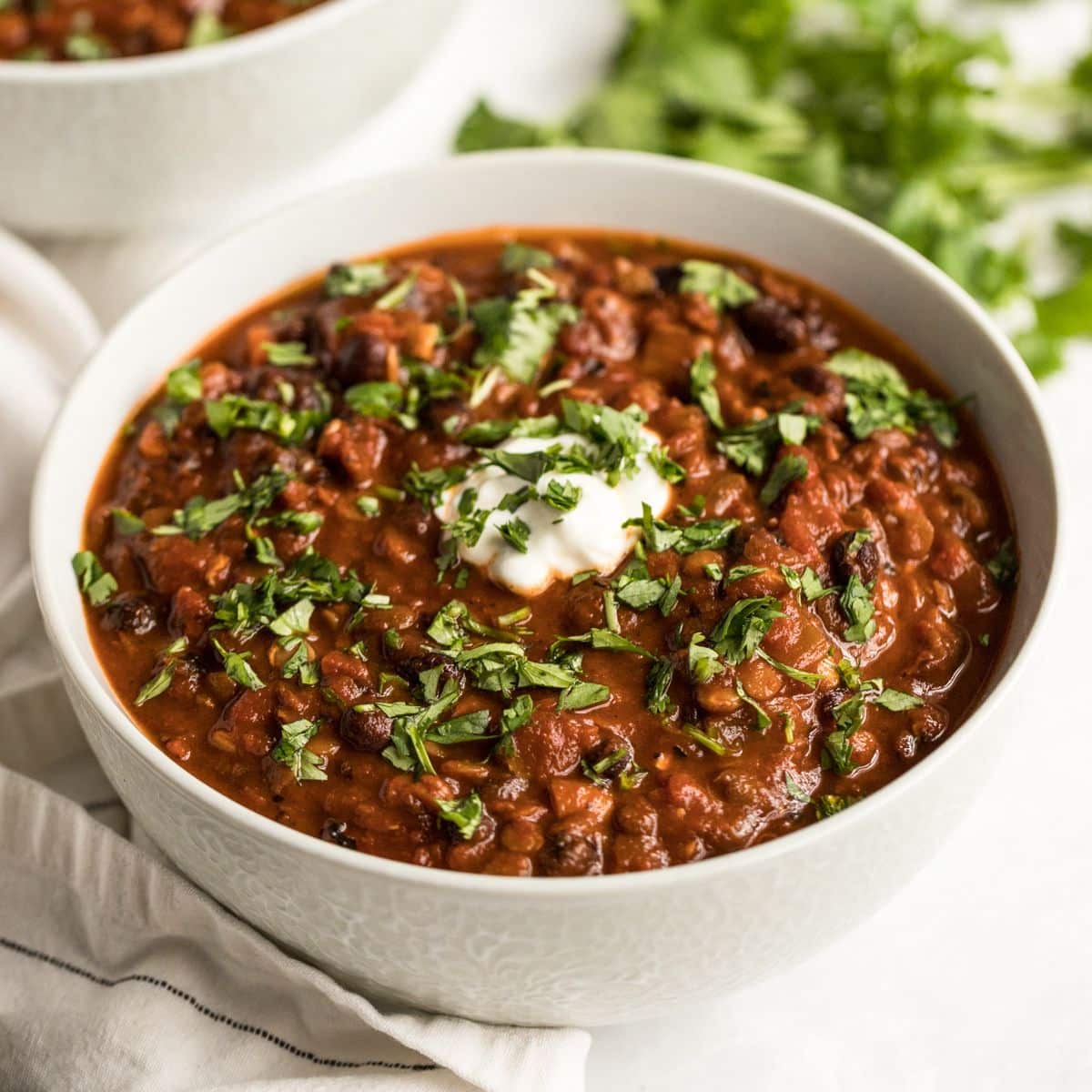 A modern Paleo twist on classic chicken noodle soup, this Chicken Noodle-less Soup is packed with health and at 120 calories leaves room for dessert!
Made with zucchini instead of chickpeas, this No Bean Pumpkin Hummus is just as creamy & delicious as traditional hummus. 45 calories for 2 tablespoons of pure joy!
Loaded with healthy spinach and roasted squash this Butternut Squash Spinach Breakfast Bake is a deliciously warm way to start a cold winter morning. If you like pizza, you will love this! This slice of heaven is 70 calories a piece!
A soft and chewy dairy-free oatmeal cookie, loaded with pumpkin and cranberry. These Pumpkin Oatmeal Cranberry Breakfast Cookies are 160 calories and make a delicious cold weather breakfast on-the-go.
Light and fluffy Apple Cinnamon Greek Yogurt Pancakes topped with apples sautéed in coconut oil & maple syrup are only 95 calories per servings. These lightened up gluten free pancakes make an irresistible fall breakfast!
Loaded with cranberries, dates and almonds, these wholesome Vegan Cranberry Almond Bites deliver loads of sweetness for 127 calories. The ultimate fall weight loss goodie!
Not ready to give up summer? Enjoy the flavors of fall in a cool & refreshing Pumpkin Acai Bowl for 117 calories! A delicious breakfast or snack!
Pumpkin Walnut Quinoa Bars
Vegan & gluten free, these Pumpkin Walnut Quinoa Bars are low in sugar, high in protein, high in fiber & big on taste. This snack bar is only 132 calories!
Pumpkin Chocolate Chip Cookies Vegan & Gluten Free
With not a hint of pumpkin, these creamy Pumpkin Chocolate Chip Cookies are what dreams are made of. If you like peanut butter cookies, then you will love these! 156 calories per cookie.