Spring is here and here's 8 Ways To Spring Clean Your Diet! While healthy eating may come naturally for some, it requires more effort for others. Whether your goal is to lose weight, have more energy or be healthy there's no better time than now to get on track. Consider this your spring cleaning checklist!
8 Ways To Spring Clean Your Diet
Go PRO
Increase lean protein and produce in your diet. This reduces cravings, helps you stay fuller longer, builds lean muscle tissue and removes waste from your body.
Cut Added Sugar
Be label literate! Foods and supplements have a lot of sneaky hidden added sugar. This is linked to disease development, weight gain, hormone imbalances and weight loss resistance. Check ingredients on food and supplement labels for added sugar. Buy products with no added sugar. You can always add sugar, but you can't subtract it once it's there.
Clean Out Your Kitchen
When was the last time you combed through your freezer, cabinets and pantry and tossed out old, expired food? While you clean it, take the opportunity to read food labels. If you don't recognize ingredients or there's a dozen or more, toss it. I teach how to read food labels and avoid added sugar in my sugar challenge + group coaching.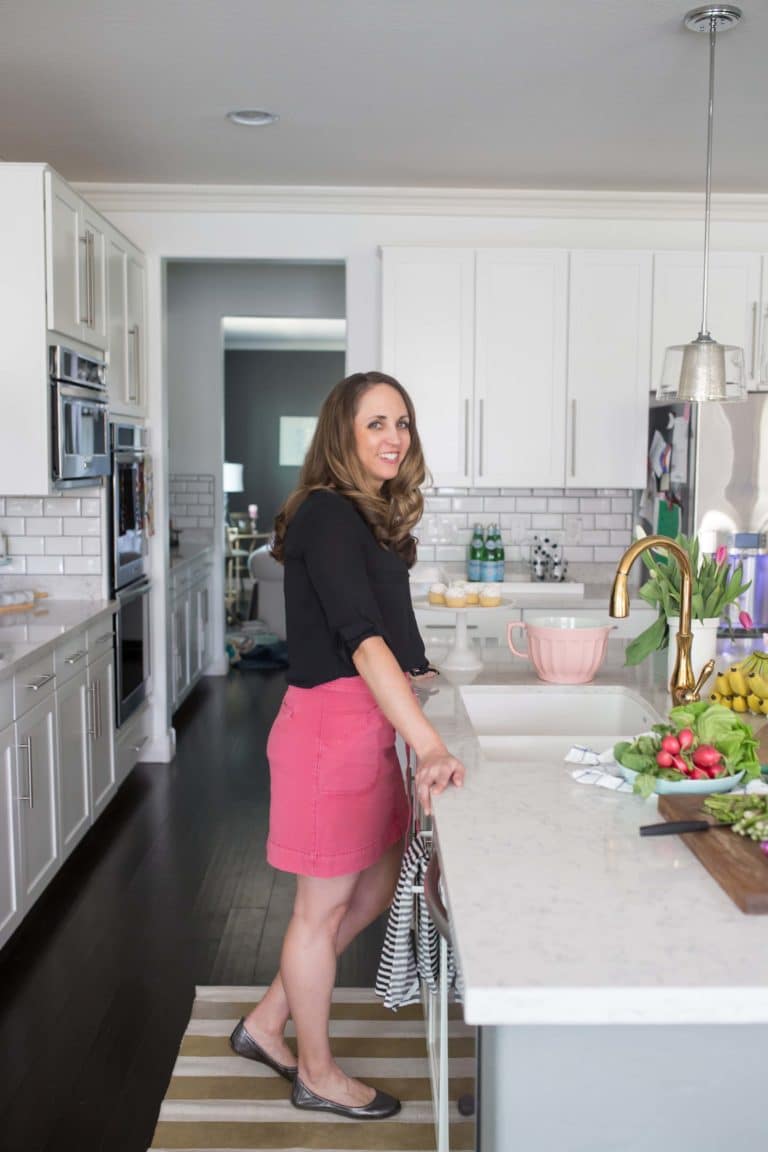 Rethink What You Drink
Look at the beverages you're consuming. Drinks are loaded with calories, sugar and chemical ingredients. Replace them with water.
Now that it's spring, hydration is important. Water is a natural way to cleanse and eliminate waste from the body and it also aids in weight loss. Carry a refillable water bottle with you so you can stay hydrate and track how much you drink.
When I meet with weight loss clients, they usually tell me they "think" they're drinking enough water. Until they start tracking their hydration, they don't realize they're deficient. I recommend using an app-based water bottle like this one for tracking water intake.
Buy Organic
Minimizing your exposure to chemicals, toxins and pesticides can greatly improve your health. Most people believe they have a food allergy and at times, it's not a true allergy. Rather a reaction to chemicals, toxins or pesticides.
You don't have to buy everything organic. I recommend buying the Dirty Dozen organic and everything else conventional. The Dirty Dozen are the dirtiest fruits and vegetables. Giving your body cleaner versions of these will help it detox more efficiently, reduce inflammation and exposure to chemicals.
Assess Your Diet
Do an honest reflection of what you eat. It's likely you can pinpoint two or three things you can change now to improve your diet. Pick ONE thing and commit to doing it. Doing too much at once causes mental fatigue and burnout. Just change ONE THING!
Related: Why you should add not subtract for your health
Stop Eating Foods You Hate
Stop eating carrots and celery sticks because you think you have to. This was a mistake I made over and over again when I transitioned to healthy eating. I didn't wake up one day loving kale and asparagus. It took a long time for my taste buds to crave healthier foods. Instead of eating what you hate, focus on adding healthy foods you do like and eating more of them!
Related: Why Healthy Food Tastes Bad
Get In Touch With Your Hunger Cues
Watch the video to hear more about this VERY important tip and more details on the others!
Need a coach? I offer 1:1 coaching and group coaching.
Ditch Dieting
This is a topic I'm passionate about. In fact, I wrote a book on it!
Stop falling for the latest supplement, quick fix weight loss program, detox, cleanse, Keto, or whatever diet it is. These programs yield short term results. Weight loss is about building healthy habits for life. Focus on being healthy and less on the scale.
Related: Is Keto Good For You?