This post contains affiliate links. As an Amazon associate I earn qualifying purchases. Click here for more about this policy.
Seven years ago I lost 80 pounds and managed to keep it off. I'm frequently asked how I keep the weight off because a lot of people who lose weight gain it back. This can be for various reasons.
Maybe they ate too few calories during their weight loss. This causes metabolism to slow down, or they haven't sustained healthy habits, have emotional eating issues, or medical conditions (i.e. hormones, diabetes, etc.) affecting hunger and how their body utilizes and stores fat.
Today I'm sharing the things I do to keep the weight off. While these do not guarantee weight loss, they promote a healthy lifestyle which is really how long term weight loss is achieved.
How I Keep The Weight Off
Staying Active
I'm active 7 days a week. Notice I didn't say workout. This is an important distinction! I program my activity rotating lower intensity days like walking and swimming with higher intensity days when I do circuit training or teach spin. My goal is to do something every day that gets me to 10,000 steps.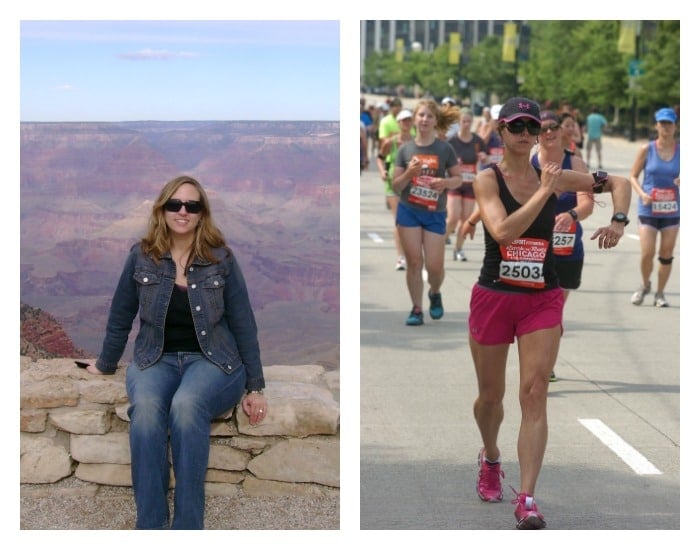 When I first started losing weight, I bought a Fitbit and it made me accountable. To this day, I still use my Fitbit to stay on track. I'm absolutely convinced that getting those steps in most days is what helps me stay at a consistent weight.
Counting Calories
Before I started losing weight, I had no idea how much I was overeating until I started counting calories. Not only that, calorie counting taught me what proper portion sizes were and how many calories foods certain have. For example, many healthy foods like nut butter, hummus, avocado, etc. are calorie dense. Calorie counting helped me understand that my food choices weren't the problem, but rather how much I was eating of them.
I use LoseIt to track what I eat. It's a free app. You can search, scan or manually enter foods. You can also build your own recipes in them which is where I build all my recipes. Since losing weight, I still track my food. This is to ensure I'm eating enough for the high activity I do and so I can do things like cycling and nutrient timing for my workouts.
Planning Meals
If you want to lose weight, you need to plan ahead. At the end of each week, I plan my meals based on a list of go to meals I love plus a few new things I want to try for the blog, then I shop and prep everything for the following week. When I wake up each morning, I plan what I'm going to eat for the day using my LoseIt app.
For me, planning my meals means helps me avoid mindlessly eating throughout the day or staring at the refrigerator wondering what to eat at dinner. I've noticed throughout the years when I have this structure in place, I'm more likely to make better food choices when I do this. It's also helpful on the days when I'm eating out so that I can adjust what I eat throughout the day, or if I know I'll be away from home, I can plan to carry a meal or snacks with me while I'm out.
Taking Collagen
I started taking collagen two years ago after I was put on a high dose estrogen to get my periods back and gained weight. My doctor put me on a lot of supplements and this was one of them.
Collagen is a protein found in muscles, connective tissues, skin and bones. It makes up 25-30% of the body. Collagen naturally declines with age though. Taking collagen has been shown to improve joint health, increase lean muscle mass, improve liver health and arthritic conditions, decrease formation of wrinkles and balance hormones.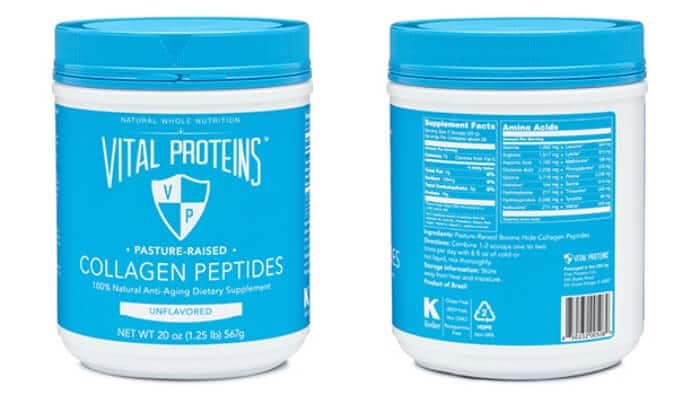 By balancing hormones and increasing lean muscle mass, collagen when combined with a healthy diet and exercise, promotes weight management and a healthy cardiovascular system. I add collagen to my coffee every morning. It's odorless and dissolves so you don't even know it's there.
Eating Fish
I eat fish 2-3 times per week that I order straight to my door from Sizzlefish. While fish doesn't show in studies as yielding weight loss, it does show it reduces cholesterol, inflammation and is high in vitamin D. Three things needed for a healthy heart and healthy weight. I really believe by getting this lean protein in my diet is how I keep the weight off.
3 Smart Strategies To Stop Cravings
Getting Fiber
I try to eat 30 grams fiber every day. Fiber is a carbohydrate the body can't break down. Basically, it cleans up the junk in your body and removes it. It's shown in every study that a high fiber diets promotes weight loss and a healthy weight.
That said, eating enough fiber is REALLY hard. I struggle with it every day which is why I take a fiber supplement. I do not recommend taking Metamucil which has chemicals in it. This supplement is clean with whole ingredients.
Making Sleep A Priority
I've learned the hard way that not enough sleep and too much stress causes my hormones to go crazy. Less sleep equals less energy which equals increased hunger which equals over eating, and increased stress equals more cortisol which releases more insulin which stores more fat. Basically lack of sleep sabotages weight which is why I now view sleep the way I view healthy eating and exercise. It's a non-negotiable.
Learn About Food & The Body
Before I went back to school to become a nutrition practitioner, I was always reading health related articles online, magazines and books. This helped me understand food and the body. I believe learning about food is something everyone needs to do. There's so many sneaky things in foods that are marketed as healthy, when in fact they're not. Like all the low fat products that are high in sugar and chemicals.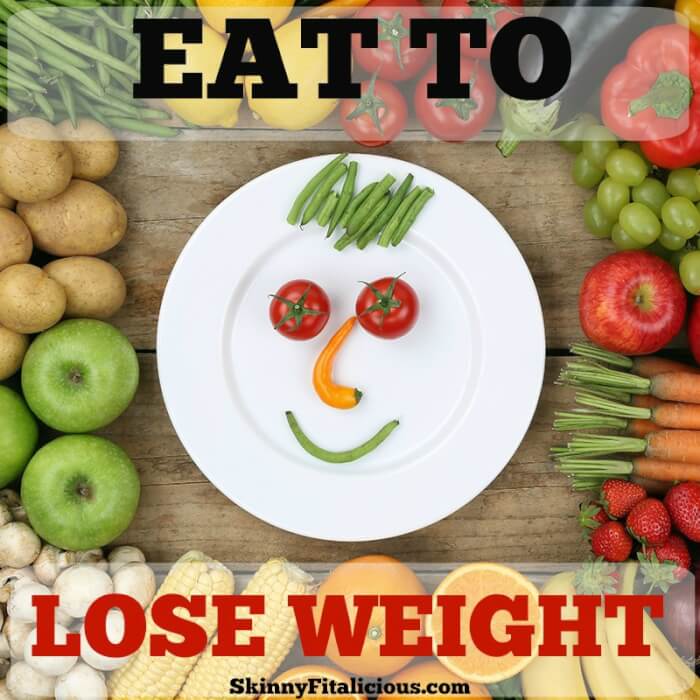 Eat To Lose Weight is an 8 week online course that teaches you how to eat for weight loss and optimal health. It allows you to work with me virtually so as you're going through the program you're able to ask questions via email along the way. Because of this, I only allow a certain number of people into the course so I can give them the attention they need.
One participant who's in the program now has already lost 12 pounds at week 5!
Spring course starts March 6th. Register for the waitlist to claim your spot & get pre-registration discounts.
What consistent things do you do to promote your health?
[Tweet "@skinyfitlicious lost 80 pound & this is how she's kept the weight off! #weightloss"]