People tell me all the time "healthy food tastes bad." Honestly, I can't disagree with them because I once thought the same thing.
I was reminded of my disdain for healthy food last week when a reader commented on a site I freelance for saying the recipe was horrible and how she was trying to lose weight and from Texas and it wasn't in any way shape or form good or like the food in Texas. Now in fairness to the reader, the title of the recipe may have been misleading but the editors name the recipes so I don't control that.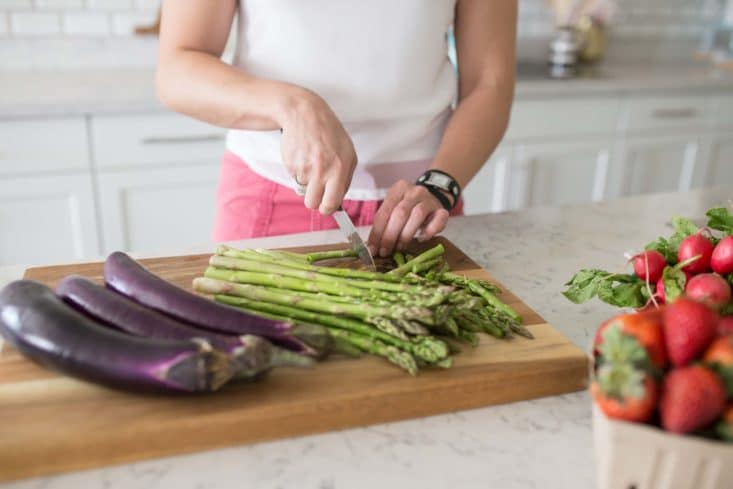 What I do have control over are the recipes I post. I 100% do not post recipes I don't like here or on any of my freelance sites. If a recipe's no good, I tell the editors I need to tweak it. I also eat all my recipes.
In fact, the recipe this reader was referring to was something I remade last weekend because I loved it so much. I've made my fair share of ugly and disgusting recipes, and this was not one of them.
Her comment reminded me of that time in my life when healthy food tasted really bad. Okay, so it tasted horrible. You couldn't pay me to eat vegetables. Kale what?
So what happened that led to my food choices changing?
When I was losing weight, I didn't suddenly start eating kale and vegetables. I slowly changed my diet over a really long period of time (like years) and in fact, it's still changing. Until 6 months ago, I hated avocados.
Before I go on, ask yourself this.
If healthy food tastes so bad, why would millions of people be eating and loving healthy food?
There's no doubt healthy food doesn't taste bad otherwise it would not be as large of a market as it is. Not that many people are faking healthy. What you have to ask yourself is why healthy food tastes bad to you?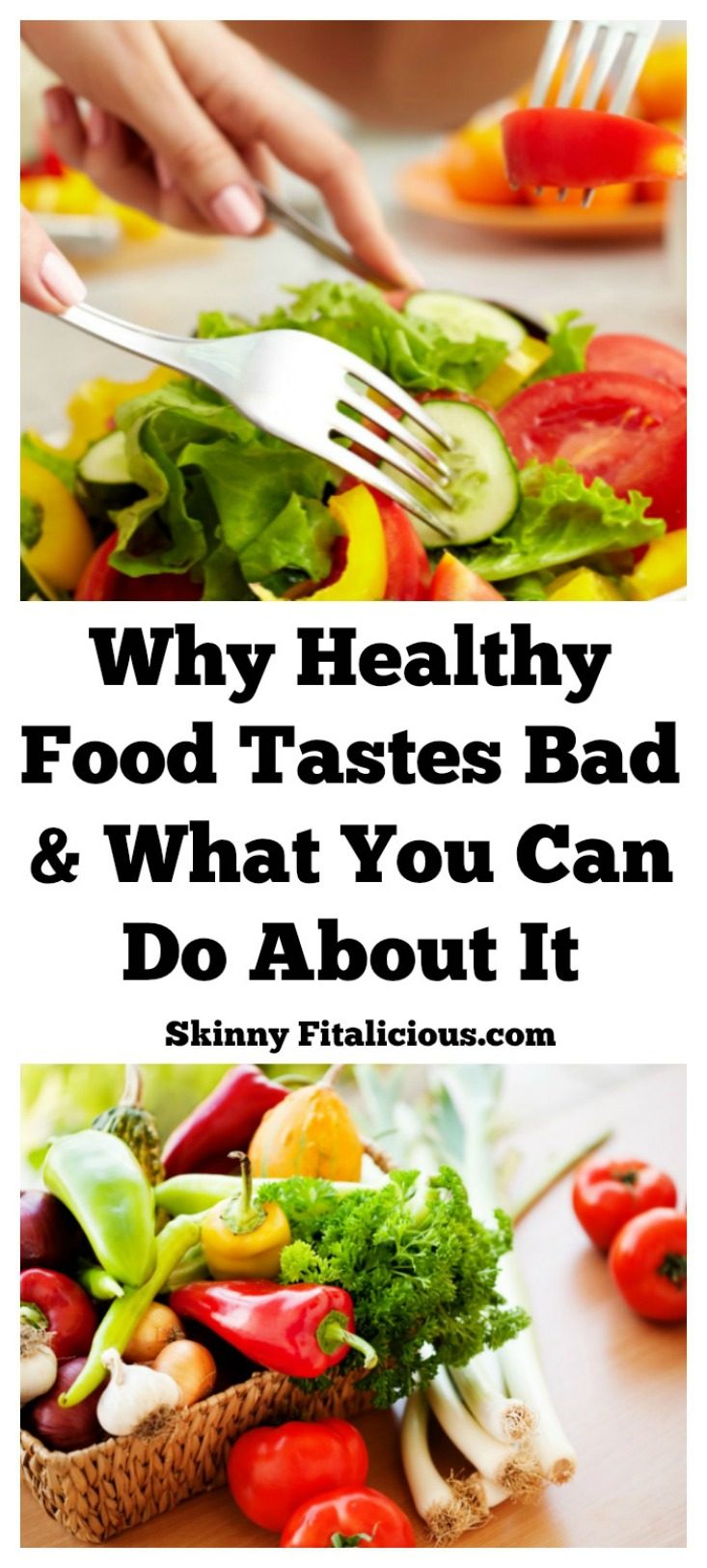 Why healthy food tastes bad to you?
Because you've lost touch with your natural food instincts. Most of us have been brought up eating a Standard American diet of packaged foods that are highly processed with a heavy dose of chemicals and sugar. Those are the only foods our taste buds are familiar with.
Those foods are also so amped up on hidden sugar, that until you get off the sugar and detox your body you don't realize how highly addicted to them you are. I learned this in my sugar experiment a few months ago. Now I can't eat sugary foods. They taste horrible to me. My head spins from the sugar high they give me.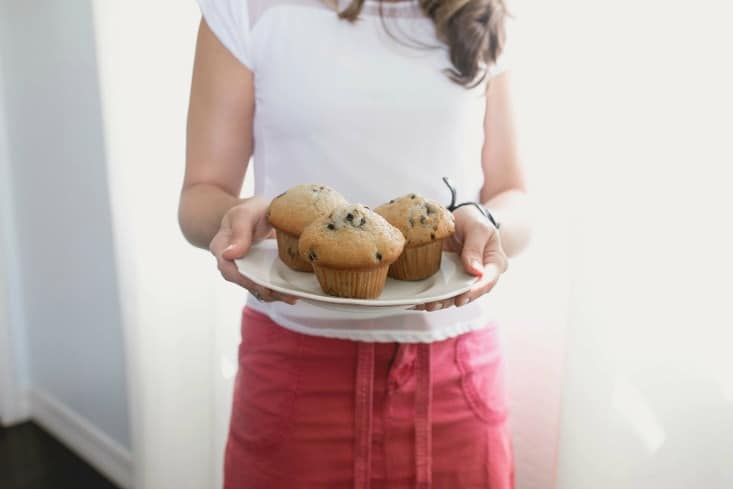 By going cold turkey from a processed food diet to healthy eating, you should expect to immediately want to vomit all over it and go back to your old way of eating. So how do you transition to healthy eating if healthy food tastes bad?
Make small changes
Making small change is something I talk a lot about with my clients. It's so important not to make too many changes when transitioning to a healthy lifestyle. Two or three changes a week is the max.
The more gradual you can make changes, the easier they are to accept. For instance, instead of saying I'm going to give up soda try transitioning to diet soda while increasing your water intake, and have a regular soda or two throughout the course of a week until you finally realize you can live without it.
When it comes to healthy eating, there's no right or wrong. It's about experimenting and finding what works for you. But remember the slower you can introduce changes, the more willing you'll be to accept them as a way of life in the long run.
Change your expectations
One of the reasons so many people give up on their goals is because their expectations are not aligned with reality. The reality is healthy food is not going to taste good after years of eating processed foods.
So change your expectation and know that it will take time for new foods to taste good. Give yourself at least 6-12 week grace period before deciding whether or not you like any food.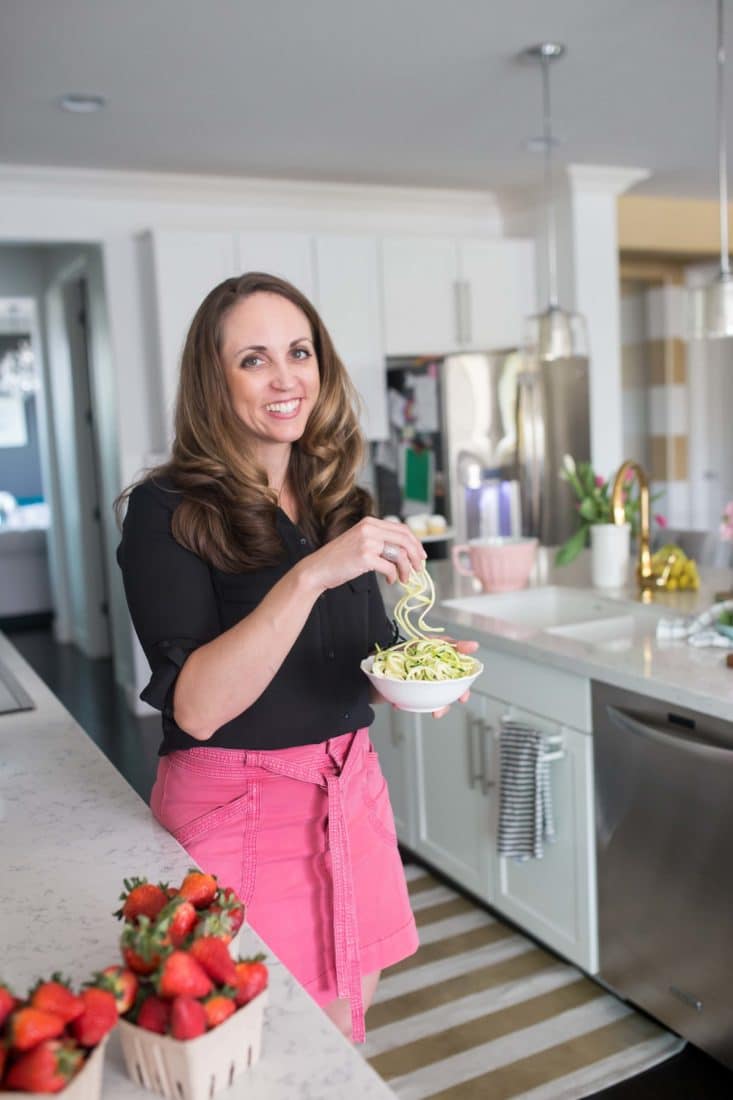 Toddlers take 10 times or more of being introduced a food in their diet before they accept it. Why would it be any different for you? If you were never introduced to squash as a toddler, you're essentially going back in time re-developing those tastes and unlearning the bad ones.
A final thought
Would you expect yourself to run a marathon, learn how to swim or know how to play any new sport overnight? Then why would you expect anything different from changing your eating habits?
Be gracious to yourself. Recognize that change takes time to embrace. Don't be so quick to give up on yourself and remember, many people like me, have walked in your shoes.
Want more? Watch the video and hear what else I have to say about this!