This What's  More Important Than Weight Loss post is sponsored by Omron. As always, all thought and opinions stated here are my own. 
What's More Important Than Weight Loss? This is what a participant asked me recently in my spin class and it stopped me in my tracks. Here's why.
When I lost 80 pounds 7 years ago, my goal wasn't weight loss. It was to feel better. I hated how I felt in my skin and was suffering from extreme pain from avascular necrosis in my right hip (which I had replaced in 2016). My goal was to feel better, healthier and have less pain. Those were my motivations.
It wasn't about my pant size. That didn't become a goal until later when I began to notice my pants get bigger as I was eating healthier and walking consistently for weeks. It was at that time that my goal became losing weight. Even then, it was never about the weight. It was about liking who I was and feeling proud of the body I was in. Part of that pride was knowing I was consistently doing things to improve my health.
Having avascular necrosis and doctors tell me I may to walk one day was motivation for me to live my life to the fullest and take care of the one and only body I had. I also had a father who had a heart attack at 36 and I didn't want to end up like that. Based on my lifestyle prior to my weight loss, I very easily could have.
When I was in my mid-20's, I was working in corporate America with a team of 25 people worldwide reporting to me and I reported to a Vice President. I traveled constantly and worked long hours. I was incredibly stressed, sleep deprived, living off caffeine and wasn't taking care of my body. This changed when I went to my OBGYN for my annual check-up where I was diagnosed with hypertension aka high blood pressure.
She immediately took me off the estrogen dominant birth control pill I'd been on since I was a teenager. She said due to my high blood pressure and family history, it was too dangerous. She told me I needed to get control of my stress otherwise I would need blood pressure medication. For one year, I had to get blood pressure check-ups at my OBGYN every 6 weeks. It was at that time, I realized I needed to make a serious lifestyle and dietary change so I would not end up having more serious issues. It took me several years to commit to those changes though and figure out what that meant for me.
Today when someone says to me what's more important than weight loss, my response is your heart. If I had a penny for every person who said they just need to "diet" because they have XYZ event coming up, were diagnosed with diabetes or need to fit in their old pant size, I would be a millionaire.
From my perspective those messages are frustrating because the focus is dieting which tells me these people are not ready to change. A diet is short term. You're in your body for life so the commitment has to be for life.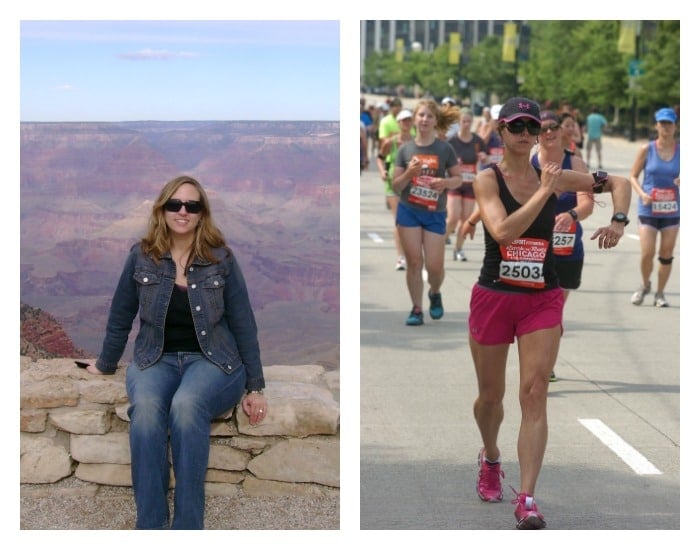 So, what's the missing component? The missing component isn't losing weight. It's being proactive about your heart and overall health!
After watching my mother go through 6 bypasses in 2014 I can't stress enough the importance of working out regularly, putting good food in your body and getting regular check-ups of your key health indicators like your blood pressure. Losing weight is just a reward of doing those things.
Had I not gone to the doctor for my annual physical, I never would have known I had hypertension. I'm thankful for those experiences because it led to me losing weight without dieting before it became forced on me.
When I committed last month to Going for Zero, I made a commitment to taking my blood pressure daily with Omron's blood pressure monitor, the EVOLV. Given my history with hypertension, I was worried about what I might find. I'm happy to report that my blood pressure has been normal!
I take my blood pressure every morning before getting out of bed. I track my blood pressure history with the Omron Connect App. I can see my blood pressure for each day and it also, provides a chart so I can see trends. This is handy so I can share with my doctor my history.
The EVOLV is small making it convenient to take with me to my boyfriend's house or for when I travel. There's really no excuse not to use it when it's made this easy, and you can't complain about having health metrics at your finger tips. It helps you make better choices throughout the day!
So the next time you're obsessing over your pant size, check in with yourself and ask what's more important than weight loss? You're heart! Start focusing on improving your fitness and eating habits and weight loss will come.
Related: 5 Ways To Be Heart Smart, Reasons I Workout That Have Nothing To Do With Weight Loss