Those of us in the healthy living space are often so health focused we take for granted how "healthy" we are compared to the average person. When you stop and look around at the real world, you'll quickly realize not everyone is as healthy as you.
I'm constantly reminded of this in my nutrition practice, with family and now dating someone. When he asked me "what's cauliflower rice?" I realized not everyone is living the same version of healthy as me, and it's so easy to forget that.
Healthy comes easy to me now, but it wasn't always that way.
Everyday I create healthy recipes and eat generally healthy. It comes easy to me. Thinking back before my 80 pound weight loss, eating kale and cauliflower rice was the farthest thing from my mind. How I got to where I am now was a progression over several years.
[AdSense-A]
I didn't wake up one day wanting to eat kale.
It was more like convincing myself to eat iceberg lettuce then graduating to romaine and later, kale. It was through a lot of trial and error and a willingness on my part to try new things outside my comfort. I knew the rewards were big, but it was risky. Who wants to eat something they might hate?
I forget most people in this world are far from my version of healthy.
Now when I meet someone who's at that place I was 7 years ago, I remember. I remember what's it like being in their shoes and fearing healthy food for risk of not enjoying it. It's those subtle moments when I'm shockingly reminded how other people in this world are far removed from what I would call healthy.
Not everyone is not as healthy as you.
A few weeks ago, a healthy living influencer commented on my Mason Jar Eggs video on Facebook. This is one of my most popular recipes. People who've made it, love it because it's an easy hack for making eggs on-the-go. This influencer, however, commented "making omelets isn't that hard" and said it no uncertain terms it was a dumb idea. Then she shared it on her Facebook page with those comments.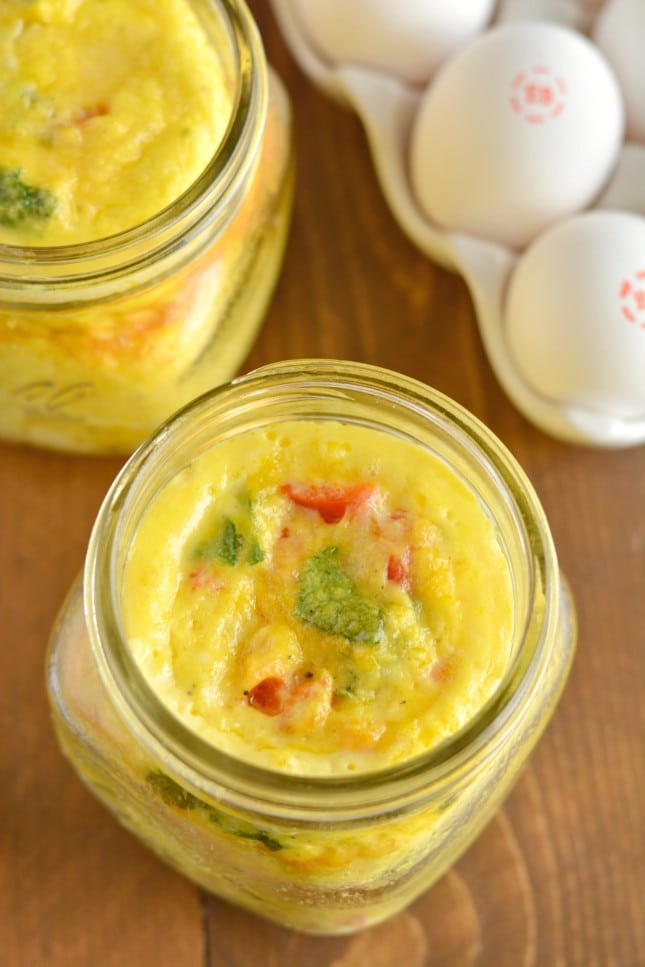 What transpired was an ugly array of negative comments.
Because negativity is contagious. It spreads like wild fire.
My response to this was the following.
"Many people don't see it that way. For them, making an omelet in the morning, or any breakfast is hard. Very hard. These type of solutions make it easier for them to eat a balanced breakfast. Sometimes you need to take a step back and see it from an unhealthy persons point of view."
After I pointed this out to her, she retracted what she said and stated she never thought about it that way.
While a recipe or food may not be right for you, it may be right for someone else.
Someone who's at a juncture in their health journey, and that's the place they need to be at that moment to give them forward momentum.
Influencers have forgotten.
It's unfortunate that we, as influencers, have forgotten. Forgotten what it's like to not eat the healthiest of foods, and not know what cauliflower rice is. Not remembering a time in our own lives when iceberg lettuce was our version of healthy. Forgetting that fear of moving from where you are now to eating newer, better foods that everyone knows are nutritious yet take a leap of faith to eat.
[AdSense-A]
Influencers have a responsibility.
Whether you're a personal trainer, nutritionist, RD, influencer, blogger, whatever, you need to remember. Remember not everyone is as healthy as you. Remember you may be eating kale, but 90% of America is eating iceberg lettuce. Remember, to them, iceberg lettuce is healthy.
Being an influencer comes with great responsibility. It's about teaching, educating and inspiring others to move beyond where they are now. This means meeting them where they are now. Not assuming they're already where you are.
Do you remember what it's like to be unhealthy?
[Tweet "Remember…Not Everyone Is As Healthy As You! #health #healthylife"]
Online Fat Loss Course
Drop weight eating real food, learn my tricks from my 80 pound weight loss plus get exclusive access to my private Facebook group. Sign up below for more info!