Healthy Lemon Lavender Cookies are perfect for warm weather! Packed with citrus, these Vegan, gluten free cookies are light, refreshing and subtly sweet. Gluten Free + Low Calorie + Vegan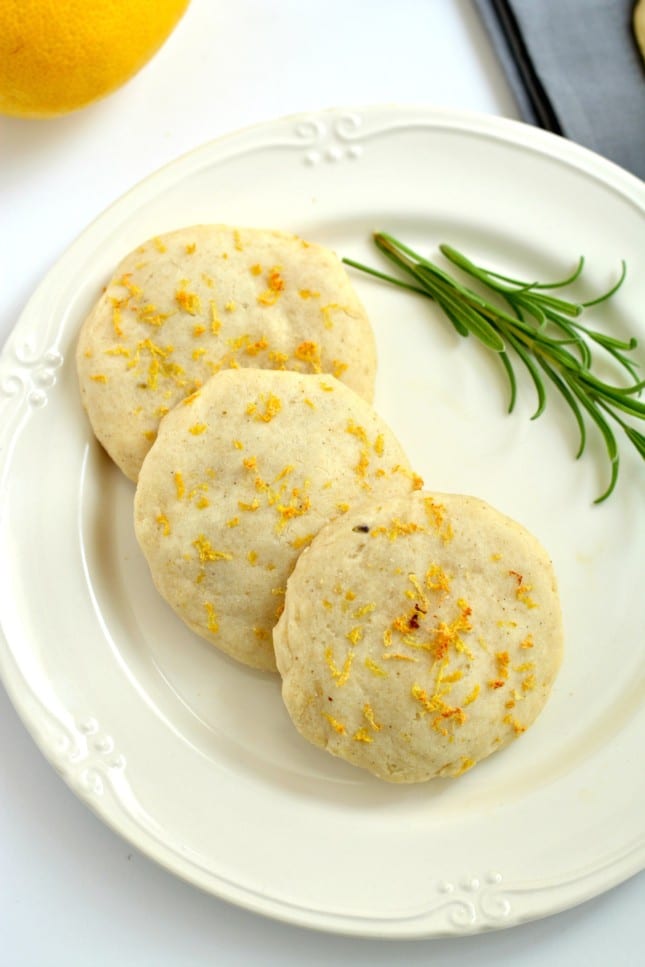 I'm so glad it's Monday because I FINALLY get to share these vibrant Healthy Lemon Lavender Cookies with you! I am seriously in love with these cookies. I made my third batch yesterday, you know just to be sure they're good and all. 😉
After they came out of the oven, I realized there was something wrong though. Not with the cookies, they're completely decadent and perfect, but with me. There's something wrong when I don't want a cookie especially these yummy Lemon Lavender Cookies.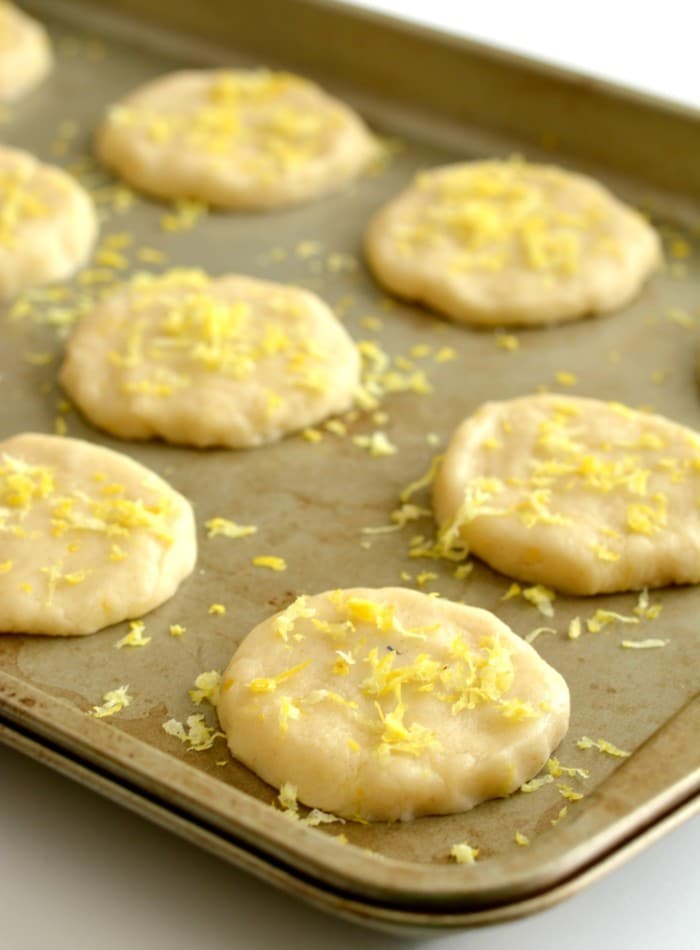 I've been in denial for two weeks that something's going on with me respiratory wise. I've been coughing, my glands are swollen and my throat has been hurting on and off.
We've been having odd weather in Phoenix, 95 one day, 70 the next which always does a number on my allergies so I didn't put much thought into it. Then Friday it hit me.
I started feeling feverish and noticed some redness in the back of my throat. This weekend I mostly slept, got no work done (ugh) and only ate breakfast on both days.
I fear one of the kiddos (many of them have been sick) at swim lessons passed me something.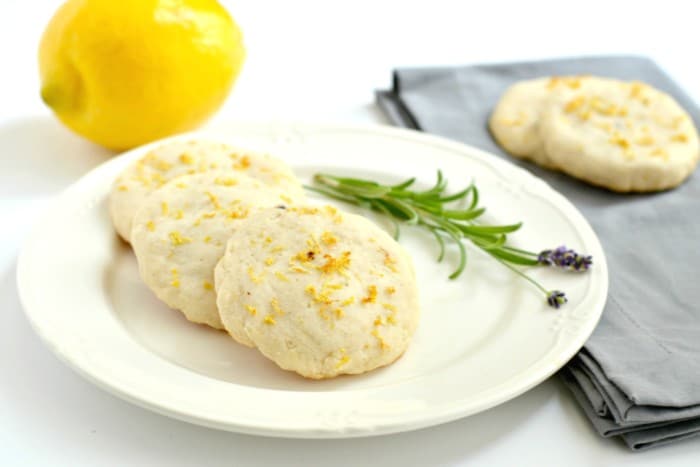 So...a visit to the doctor may be in order this week. I haven't gone already because I know they will just give me an antibiotic and that is not something I want in my body as I'm still recovering from these hormone imbalances (by the I promise I'll give you an update on that soon).
But at this point, I may have no other option. Anyway...back to these gorgeous Healthy Lemon Lavender Cookies!
Last month I planted my herb garden and could not wait for my lavender to grow so I could put it in ALL THE BAKED THINGS. It's so pretty, how could you resist?
Don't worry, you won't taste it in the cookies. It's more like a mild herb flavor in the background.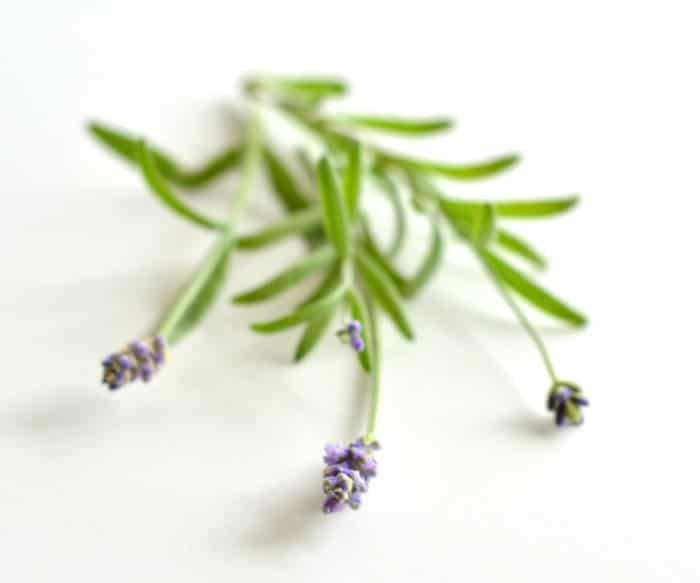 If you don't have a lavender garden, you can buy dried lavender at health food stores or for under $5 on Amazon. A little goes a long way and it's worth the investment too because lavender has many health benefits.
Bloat Buster - Lavender has antioxidants in it that reduce bad bacteria in the gut that cause bloating.
Reduces Anxiety - Lavender has been shown to lower blood pressure & heart rate. That's why you often see it in spas. Lord knows I need to relax more!
Anti-inflammatory - Lavender oil can reduce itching, redness & swelling.
Phytonutrients - Lavender has phytonutrients which have been shown to prevent disease by fighting free radicals.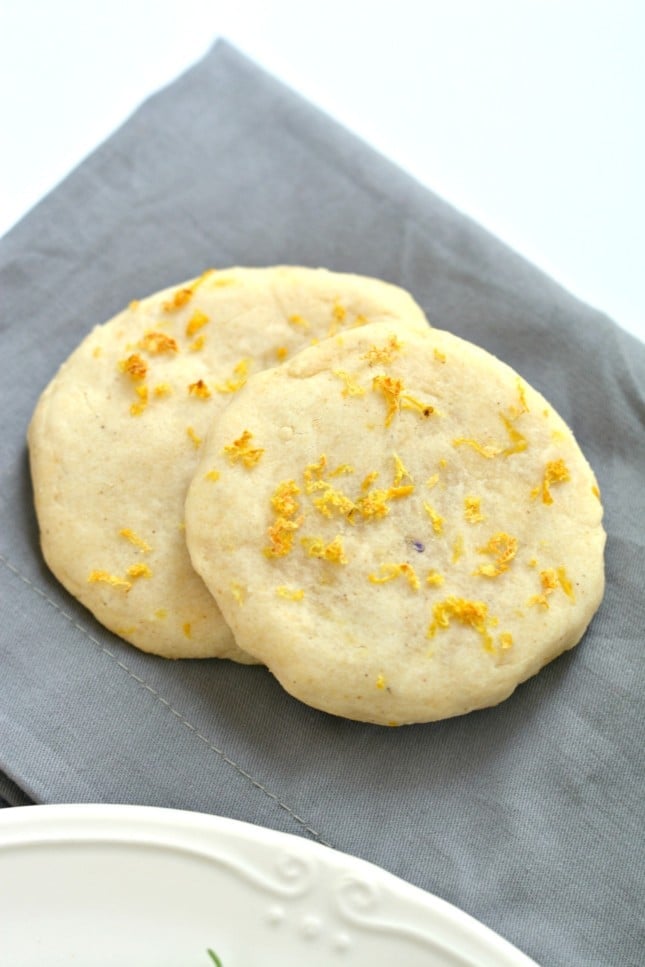 These Healthy Lemon Lavender Cookies are like a shortbread bursting with citrus. I bake them with sprinkles of lemon zest so they get nice and citrus-y. Baking them with fresh lemon zest really brightens the citrus flavor in them and these cookies are only subtly sweet.
I don't like overly sweet cookies. They're a turnoff for me, but these Healthy Lemon Lavender Cookies are spot on! Now if only my throat and lungs would heal up so I could eat all of them. In the meantime, you can eat them for me!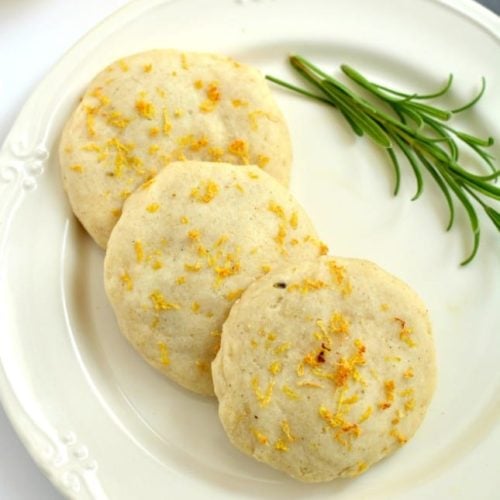 Lemon Lavender Cookies
Healthy Lemon Lavender Cookies are perfect for warm weather! Packed with citrus, these Vegan and gluten free cookies are light, refreshing and subtly sweet.
Instructions
Preheat oven to 350 degrees F. Prepare a baking sheet with parchment paper or use a nonstick baking sheet.

Using a standing mixer or hand mixer, blend together coconut oil, coconut sugar, salt, baking soda, lemon juice and lavender. Slowly fold flour into the batter by hand to combine. Do not over combine.

Scoop a heaping tablespoon of the batter onto the baking sheet. Pat the dough down to form the batter into the shape of a cookie as these will not flatten or rise when they bake. Sprinkle lemon zest over the cookies.

Bake 8-10 minutes until they are slightly golden around the edges. Remove from the oven and immediately transfer cookies from the baking sheet using a spatula to a wire rack to cool completely.

Eat or keep up to two weeks in the refrigerator!
Nutrition
Serving: 1cookieCalories: 140kcalCarbohydrates: 14.8gProtein: 0.6gFat: 9.1gSaturated Fat: 7.8gSodium: 9.8mgSugar: 3.7g
What I Used For The Recipe