This post contains affiliate links. As an Amazon associate I earn qualifying purchases. Click here for more about this policy.
Watching your weight? I've got you covered with these 10 Easy Low Calorie Dinner Recipes! Delicious weight friendly dinners all under 400 calories and made with wholesome and filling ingredients.
These are my personal favorites that I make for myself all the time. When it comes to dinner, I like to keep things simple and uncomplicated. Yes, from time to time I love making an extravagant meal but truthfully, I feel simple is best when it comes to food. I believe the more you over think healthy meals, the less likely you are to do them.
This is something I go over in detail in my online group program where I show you how to flip your mindset and plate for weight loss and what the right portions are to eat at every meal so you don't have to count calories.
So get your dinner pants on friends! Today is all about Easy Low Calorie Dinner Recipes. If you haven't already, check my Beginner's Guide To Easy Meal Planning.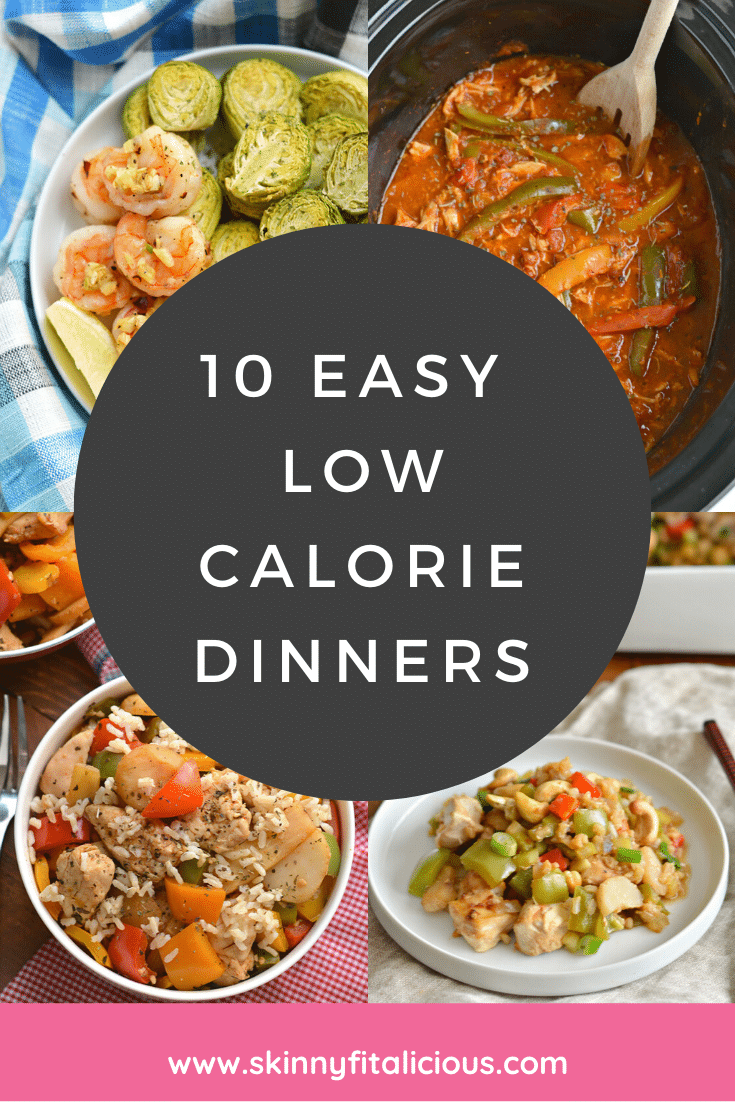 Cashew chicken and I are like two peas in a pod except the take out kind is usually not so healthy so I came up with my own version so I wouldn't feel deprived. I like making this when I have a busy week ahead of me because it makes a ton. I use Minute Instant Brown Rice so that it bakes easily in the casserole. So filling and delicious and one of my most popular recipes!
This is my favorite dinners because it only takes 10-15 minutes! It also resembles spaghetti which I no longer eat because pasta doesn't fill me up. It's just not worth eating in my opinion. This dish makes me feel as if I'm eating spaghetti without the spaghetti. The zucchini fills me up and gives me that same comforting feeling without the extra calories!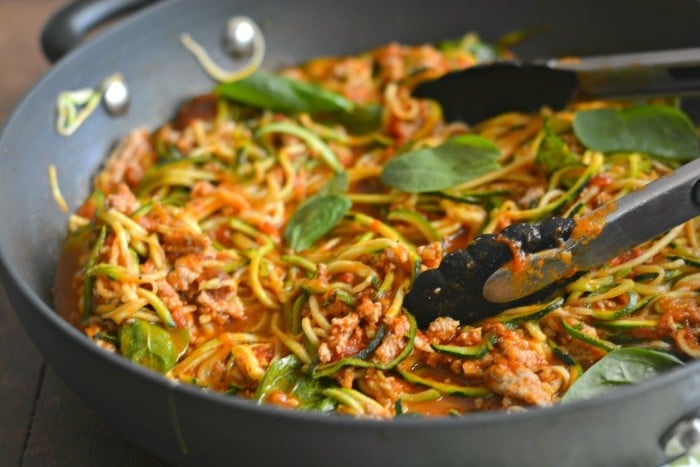 I love Asian food and this tastes exactly like my favorite take-out only for way less calories and fat plus it's so easy. Less than 20 minutes to make!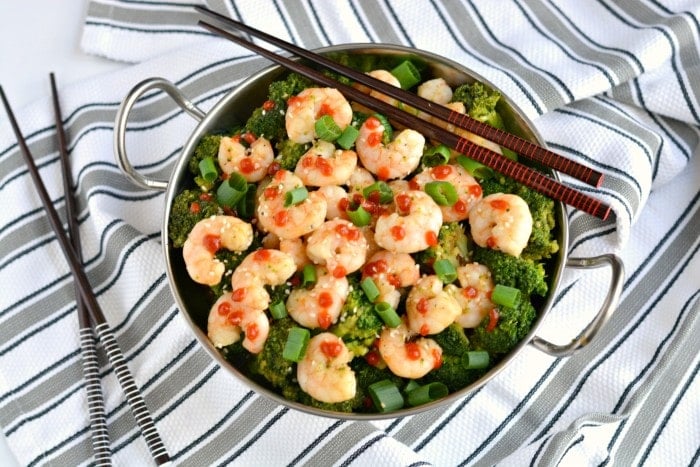 This simple chicken broccoli casserole is the ultimate comfort food and low in calories. The sun dried tomatoes gives the dish a pungent flavor that takes boring food to delicious. Bonus, everything bakes together with instant brown rice making clean up easy.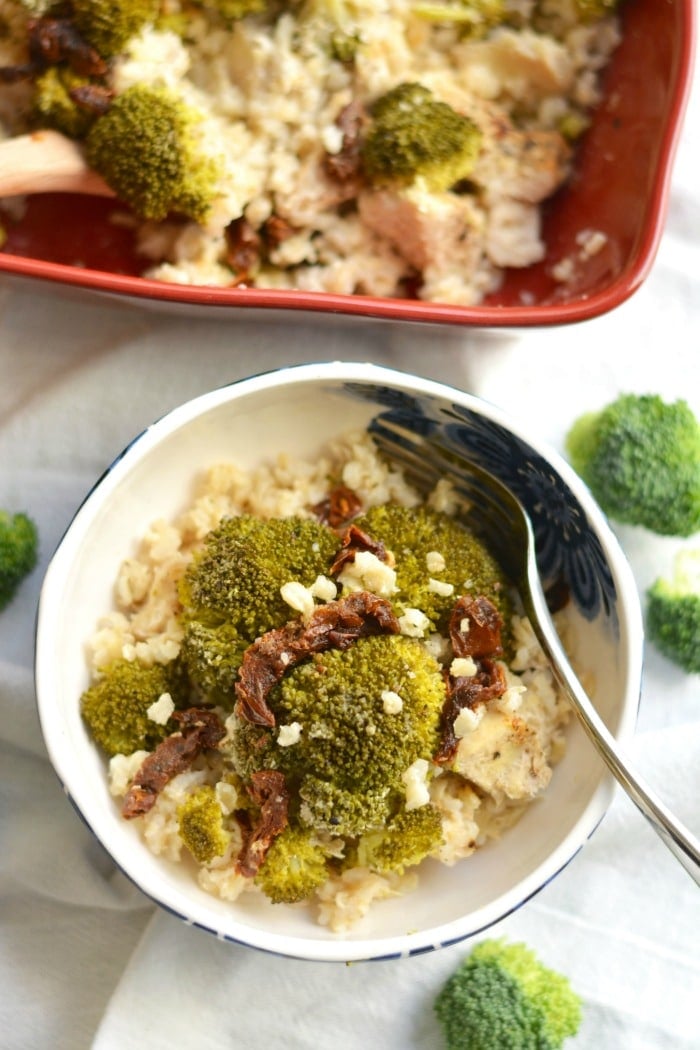 This dish is my most pinned recipe and there's no doubt in my mind why. With only a handful of ingredients, this dinner is big on flavor and never gets old. It helps that the crockpot does all the work too! P.S. I buy Trader Joe's frozen pre-sliced bell peppers to make prepping easy.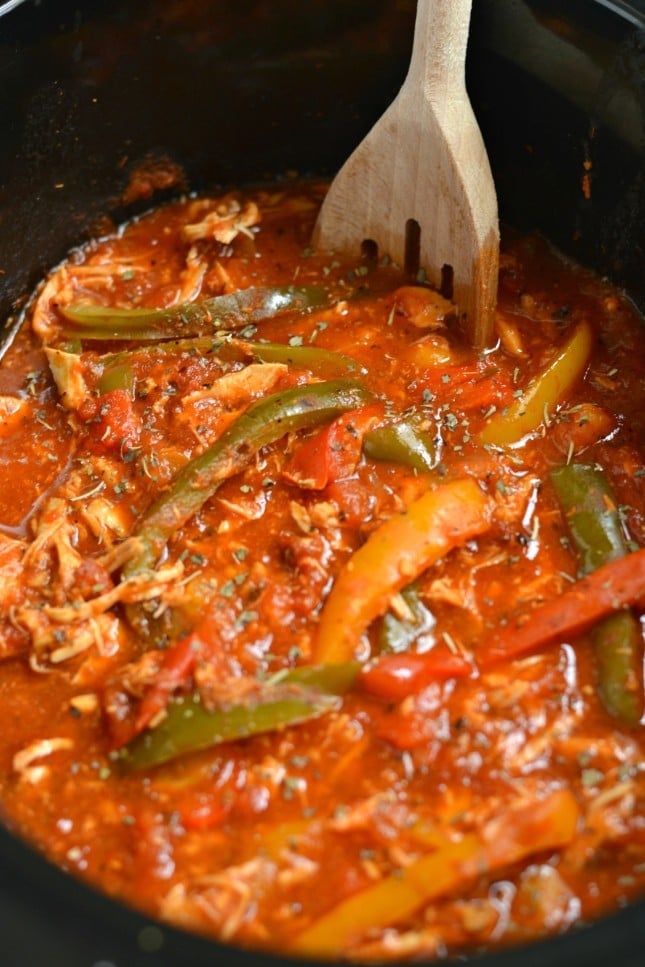 One pan dinners are my second favorite meals after the crockpot and this one is no exception. What could be better than roasted sweet potatoes, flaky salmon and asparagus cooked to perfection together?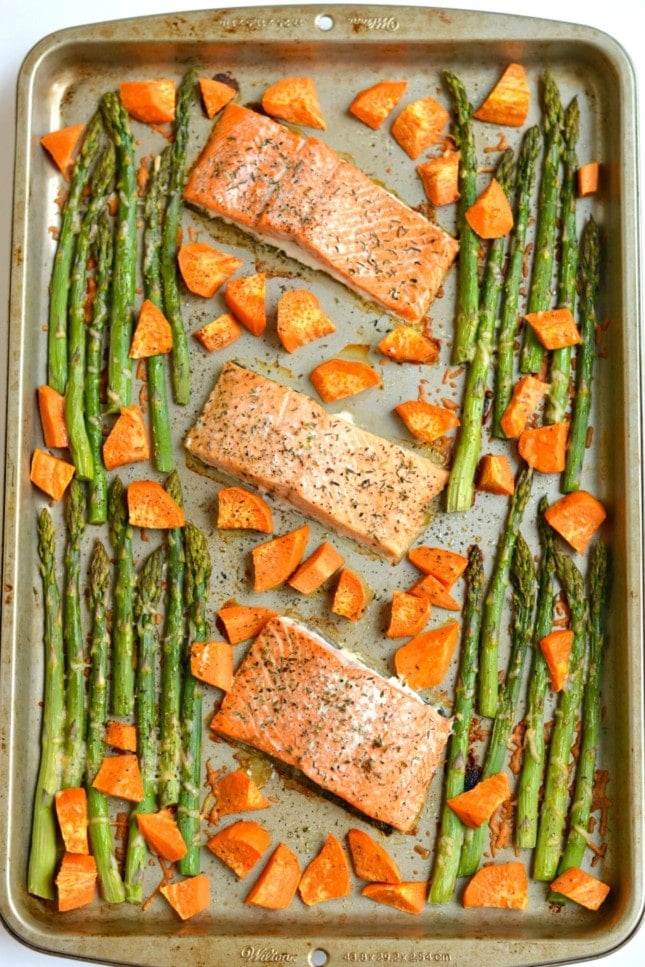 A simple cheesy casserole I've been making for years with zucchini hidden in it. This is a meal I'll prep ahead of time freeze, pull out of the freezer the day before I want to make it then the next day all I have to do is bake. Easy to prep and great for making ahead of time!

This is the very first recipe I ever created when I was teaching myself to cook and I still make it all the time. Seeing how important it is, I should probably give it a proper post with proper pictures some day soon. Please don't judge based on the pics, this one is truly delicious!
Another spaghetti-like meal that never fails on the deliciousness scale. Tender spaghetti squash replaces the pasta with veggie packed turkey meatballs and marinara sauce on top. So good, I can taste the yumminess from the picture!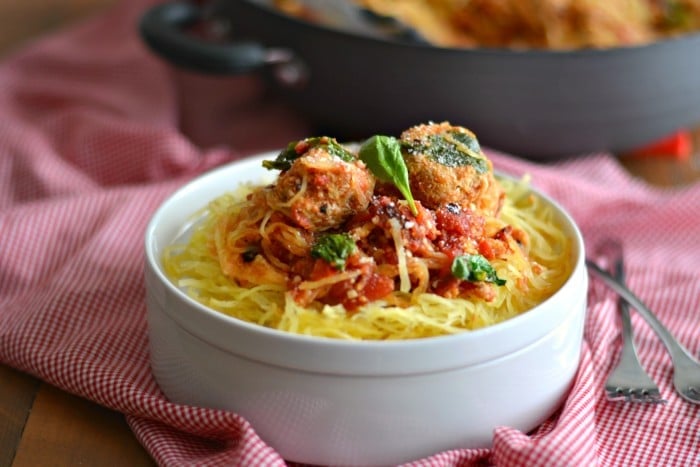 Another one pan wonder that I love. Lemon and garlic shrimp is so delicious, yet so healthy. Truly a delicious meal and roasted brussels sprouts make a great pair to this easy meal.