Weight loss during peri-menopause, menopause and post menopause is more challenging. The diet industry is doing a huge disservice to women by telling them to eat less and work out more. This one-size-fits-all weight loss formula simply does not work for the vast majority of women trying to lose weight in peri-menopause, menopause and post menopause.
After 35, women are more insulin resistant and stress sensitive. Your diet history, caloric intake, exercise history, nutrient intake, stress and lifestyle affect your hormones and your metabolism. The human body works as one big system and is constantly in communication. If you're constantly on a diet, eating low nutrient foods, restricting calories and doing a lot of cardio or HIIT focused exercise, then weight loss will be harder during peri-menopause, menopause and post menopause.
It it not uncommon for women at this stage of life to easily gain weight and the things they've always done to lose weight no longer work or they've always been at a healthy weight and they woke up one day struggling with their weight.
In this podcast episode, I explain what is happening in the female body after 35 in more detail and how to lose weight with more easy at this stage of life. Most women are doing things that directly work against their body during peri-menopause, menopause and post menopause.
If you're a woman under 35, understanding what changes to expect as you age is important so you can avoid making weight loss harder.
In this Dish on Ditching Diets podcast episode, you'll hear:
The Science Behind Weight Loss for Peri-Menopause, Menopause and Post Menopause
The Disservice the Diet Industry is Doing to Women Over 35
The Habits Women Over 35 Must Master Before Weight Loss
TWO Things Women Need for Weight Loss
Steps To Making Weight Loss During Peri-menopause, Menopause and Post Menopause Easier.
Never Missing An Episode! Subscribe to the Dish On Ditching Diets Podcast iTunes, Google Play, Stitcher or Spotify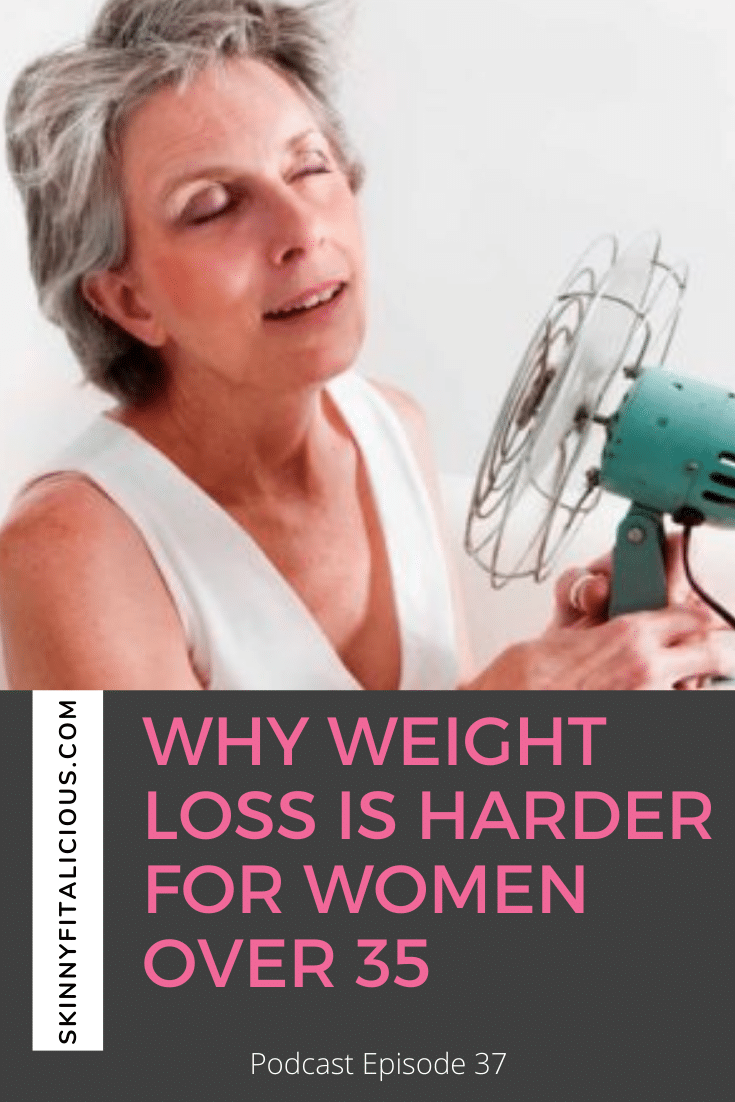 Free Weight Loss Class: https://skinnyfitalicious.com/hormone-weight-loss-class/
Are you a woman over 35 with 20 to 50 or more pounds to lose and ready to stop the diet cycle and lose weight for forever?
I love hearing about what YOU want me to talk about so feel free to leave on comment here or on social media with topics you'd like me to cover!
Schedule A Weight Loss Breakthrough Call Today