My first cookbook, the Low Calorie Cookbook is available for pre-order now!
I am so excited for you guys to get this cookbook in your hands when it officially publishes June 30th. I started writing this cookbook July 2019 and have been dying for this time to come to give you a sneak peak!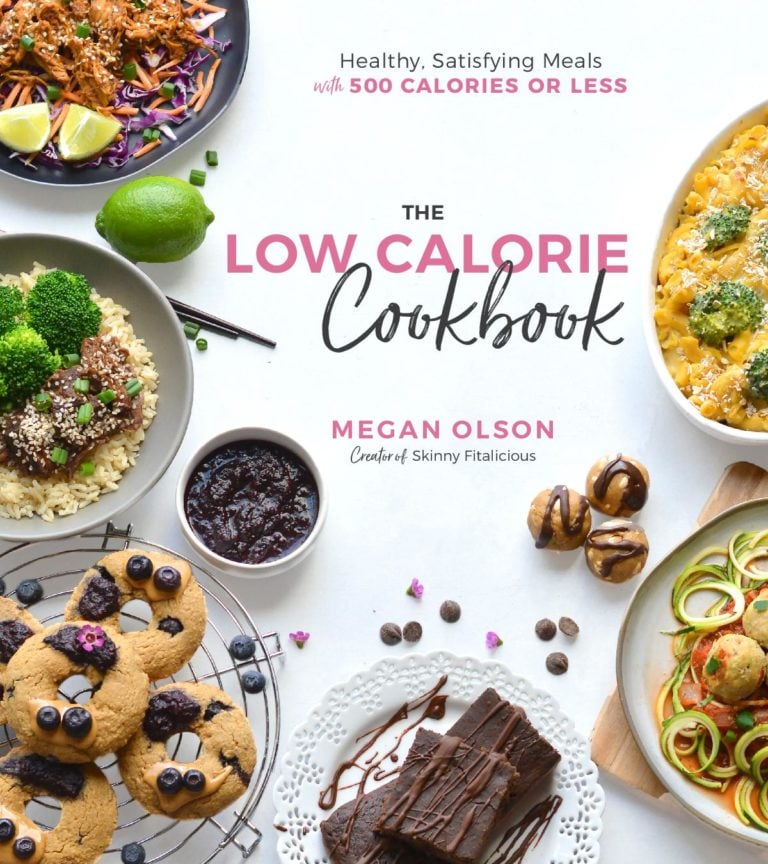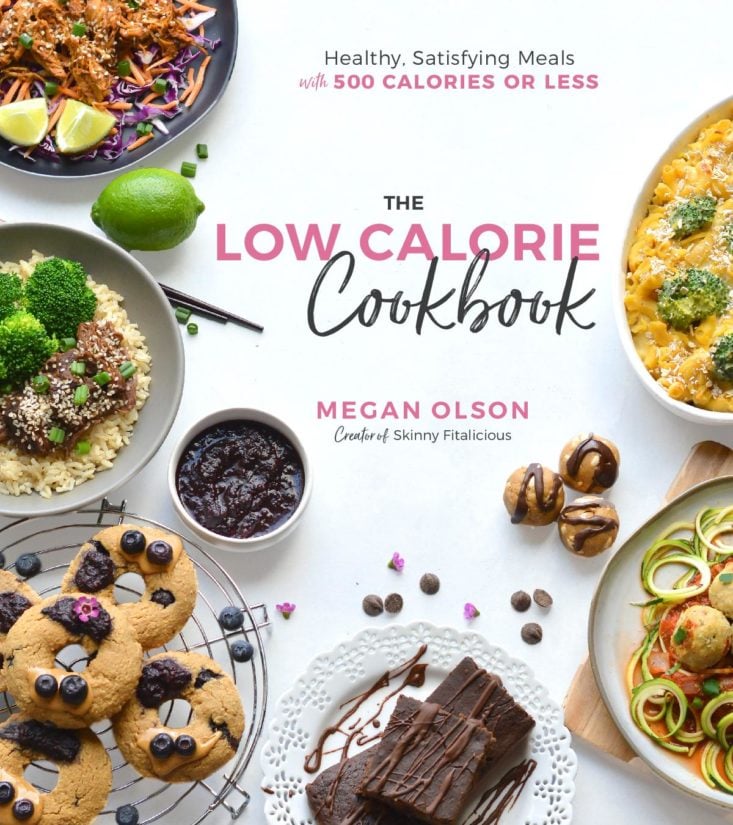 When I started losing weight and transitioning my diet, I was always looking for ways to lighten up recipes without sacrificing flavor, fat or carbs like so many others do.
This book is dedicated to meals that are high protein, nutritious, easy and delicious! My picky boyfriend tried all the recipes and loved them. So if you did, I know you will too!
The Low Calorie Cookbook is much more than a book of recipes though. It breaks down for you How To Lose Weight and What To Eat To Lose Weight including sections on fat loss hormones, calories, cravings and emotional eating.
It includes 60 traditional recipes lightened up and kid friendly! Recipes categories include: High Protein Breakfasts, Light Soups, Salads and Lunches, Thinner Dinners and Sweet Treats!
THE LOW CALORIE COOKBOOK WILL BE PUBLISHED JUNE 30, 2020 BUT YOU CAN PREORDER IT TODAY:
If You Pre-Order, I Have Something Special For You
If you pre-order before June 30th 2020, I have something special for you! Simply send me a copy of your receipt to megan@skinnyfitalicious.com and I'll send you a special gift!
And FYI, if the price drops at any point before the June 30th release date, you will only be charged for the lowest price!
More details about the cookbook here.