One week into the new year! Are you doing the whole new year, new you? I have to be honest...I never liked that saying because no matter what size you are or where you are in your health journey (news flash it's always evolving!), you are wonderful + ENOUGH!
If you've tried traditional diets in the past, then you know quick fixes never work. They leave you deprived, frustrated and sometimes worse than you started. Increased cravings, messed up hormones + binging on the foods you restricted.
Instead, invest your time + energy into getting the TOOLS and KNOWLEDGE that teach you how to eat a balanced diet that includes your favorite foods while helping you work toward your goals.
I know it's scary. Believe me. I know all about fear. But here's the thing...FEAR IS WHAT HOLDS YOU BACK.
It's not about money either. Truthfully, if I charged $1 people would still say they didn't have $1 to sign up and that's just a silly excuse. An excuse because you're scared you will FAIL.
Stop being scared. You have to put yourself out there and take risks outside your comfort zone in order to see change and growth. And I will be there with you every step of the way to help you along with the women in my membership program.
You have the opportunity to do something really BIG for yourself by joining the 14 Day Sugar Challenge. We start Monday, January 14th!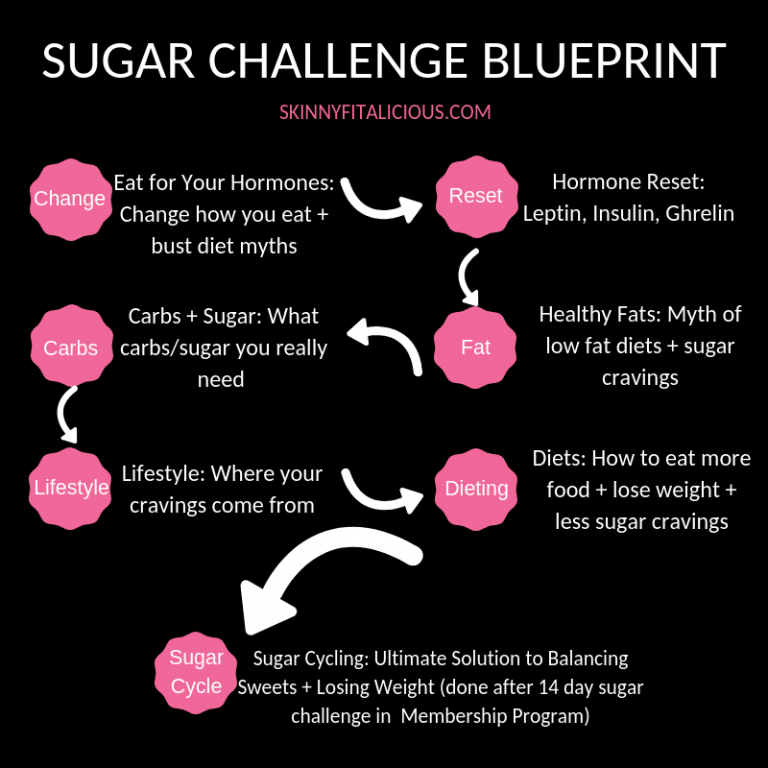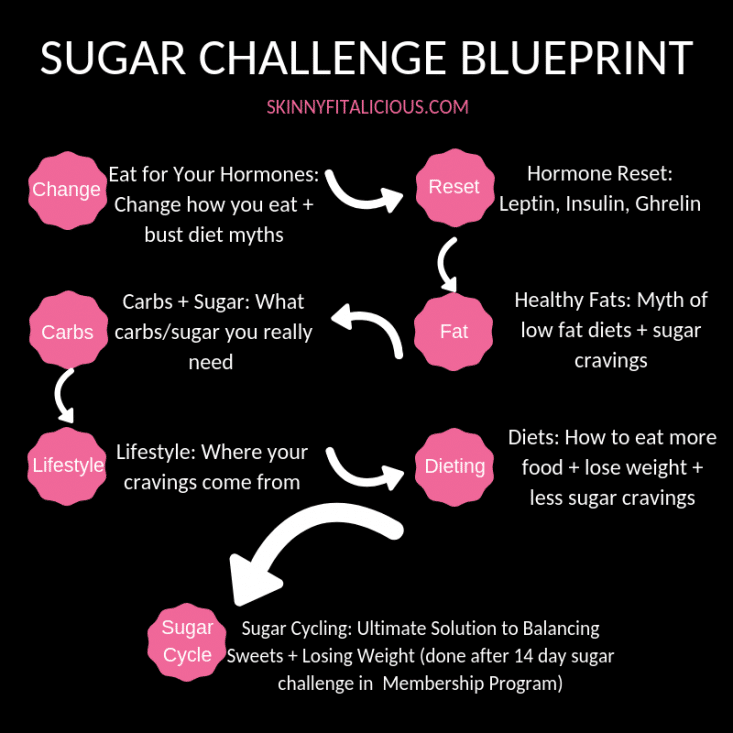 If you want to learn how to make healthy eating a lifestyle and CRUSH your cravings and see REAL results, then sign up now!
Don't waste your time and money on another diet program that doesn't work. Blah...I've done so many of them that I could cry and there's nothing better than the freedom of being able to eat what you want. Or worse...not taking action. There are consequences to staying in the same place and not taking action you know!
The 14 Day Sugar Challenge not only gives you the tools to lose weight, but will also give you skills and strategies to enjoy a lifestyle you can implement long-term!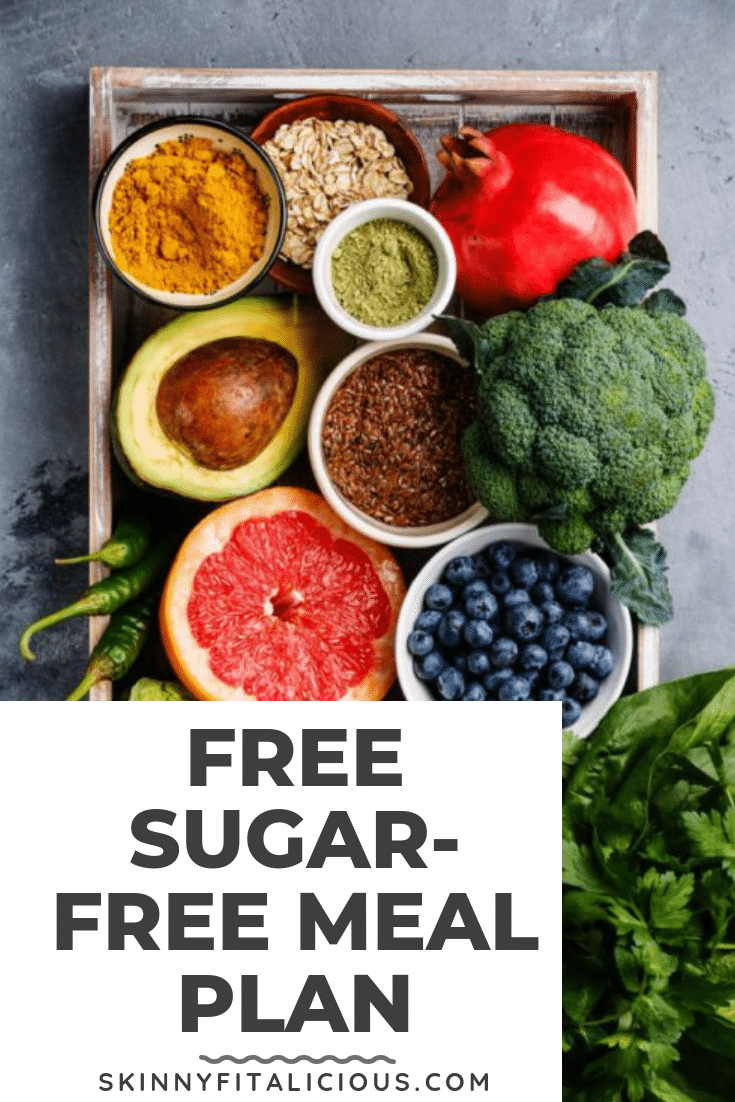 Free Sugar-Free Meal Plan
If you're looking for a bit of reset and are not joining the challenge, then this Sugar-Free Meal Plan is a free you can download that can move you in the right direction.
The sugar-free meal plan will not reset your hormones. This can only be in the 14 day sugar challenge, but it is a good start to cutting added sugars from your diet. Just all real food on this meal plan.
What you get when you sign up?
7 Days of meal and snack recommendations
Nutrition information by day and recipe
Printable grocery list
Download your Sugar Free Meal Plan now (fyi - this meal plan is what Skinny Fitalicious subscription meal plans look when you sign up for them!)
Also, check out this post on what your sugar cravings are telling you about your health it talks about sugar cravings and how serious they can become when not addressed!