Staying committed to weight loss is something I hear a lot from my one to one clients. No one is every 100% committed or motivated every day. Not even me!
Staying committed to your goal of losing weight is more about the fear of failure and diets teach women lack of accountability. You have to start being accountable to you!
In this Dish on Ditching Diets podcast episode you will hear:
The key mistake women make with weight loss that keeps them in a vicious cycle of dieting
How to start showing up for your weight loss and what's more powerful to focus on instead of motivation and willpower
Simple exercise I have my one-to-one clients do to practice commitment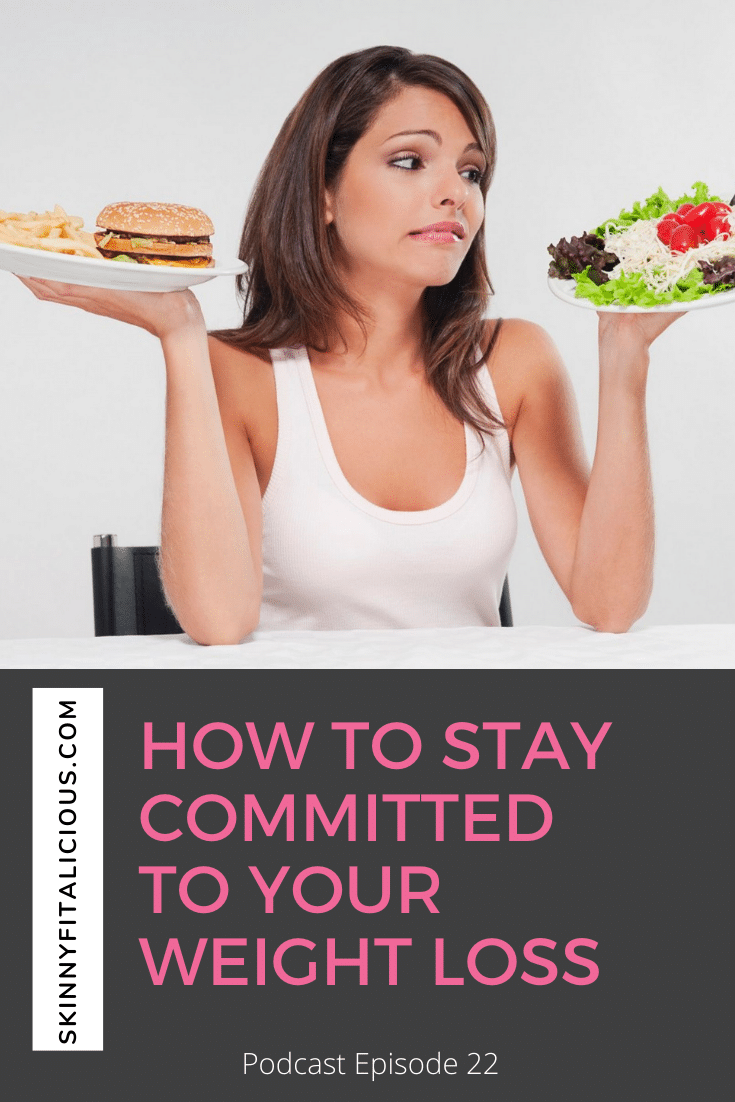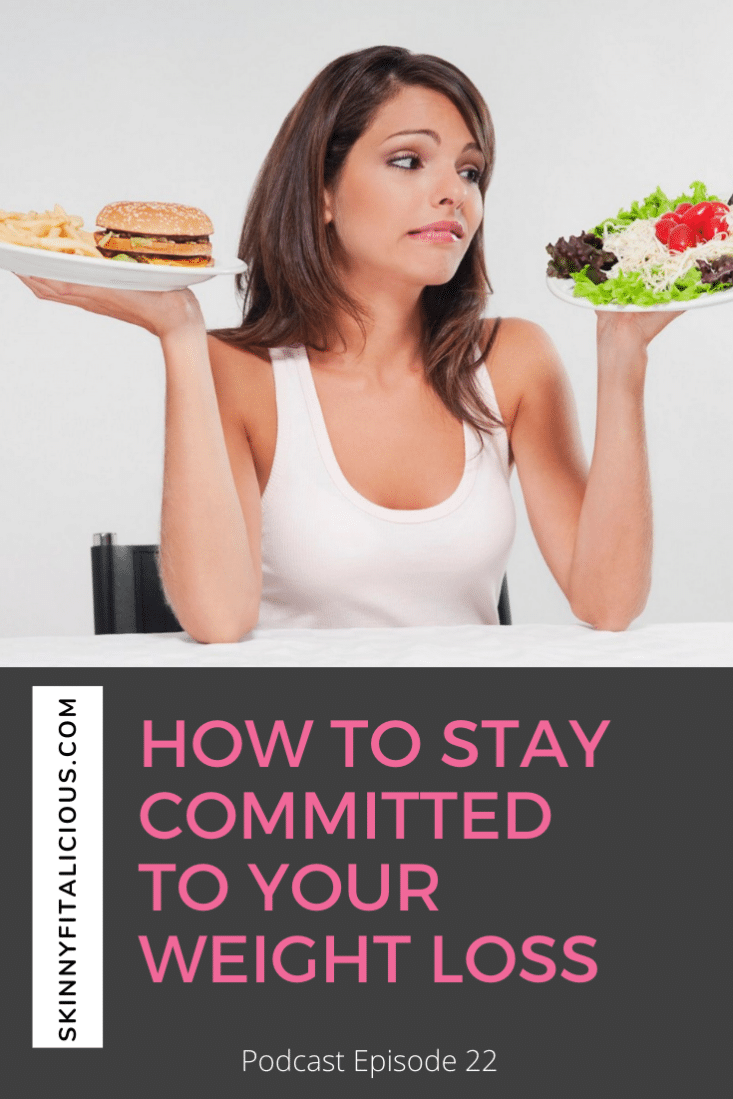 More Resources From This Episode:
How I Lost 80 Pounds Walking: https://skinnyfitalicious.com/how-i-lost-80-pounds-walking/
Living With Avascular Necrosis: https://skinnyfitalicious.com/living-avascular-necrosis/
Download the Daily Planner: https://skinnyfitalicious.com/daily-meal-planner/
Are you a woman over 35 with 20 to 50 or more pounds to lose and ready to stop the diet cycle and lose weight for forever?
Schedule Your Weight Loss Breakthrough Call Today
Support the podcast by clicking the Subscribe button on iTunes and please a review only if you love the podcast! There is enough negativity in this world, don't spread more.
I love hearing about what YOU want me to talk about so feel free to leave on comment here or on social media with topics you'd like me to cover!
Free weight loss training: https://skinnyfitalicious.com/hormone-weight-loss-class/