This post contains affiliate links. As an Amazon associate I earn qualifying purchases. Click here for more about this policy.
Paleo Pumpkin Chocolate Coconut Oil Bars! These gooey brownies melt in your mouth with every bite. Easy to make and absolutely delicious. Gluten Free + Paleo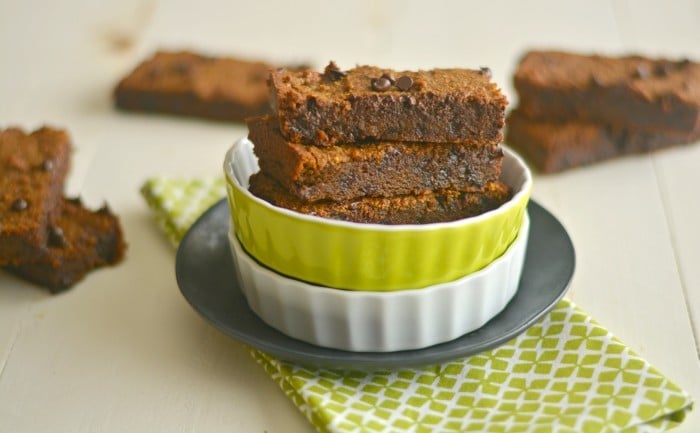 Oh fall how I love you, but holly wow is it ever getting harder and harder to get out of bed early during the week. It's cold. It's dark. I just wanna stay in bed snuggled in my warm comforter until noon. Then crawl out of bed and eat everything pumpkin.
Speaking of pumpkin, my Pumpkin Almond Chocolate Muffins were featured on Lifehack last week. I was so excited when I saw my recipe lined up as #3 with some of the best food bloggers around. Strange thing is if I hadn't been injured this year I probably wouldn't have gotten into food blogging.
Although food was part of what I always intended to share on my blog, it certainly wasn't my intention for food to become such a big part of what my blog would become known for. Crazy how things happen.
To celebrate my pumpkin muffin feature, I wanted to share another awesome pumpkin recipe treat with you guys today. I actually wasn't planning to post this one until later this month for Thanksgiving, but they're just too good not to share now.
I made these a few weeks ago for a potluck at work and they were a big hit. OMG..there were so many unhealthy treats. An entire conference room was filled with sweets. Most of them were store bought and not homemade.
Even yours truly had too much of the good stuff and I should've known better. Until that day I'd been sweets free for over a month. It was days before my birthday so I thought there would be no harm in having a few. Only one problem.
I didn't eat the healthy treats I brought. Granted they're all still treats at the end of the day, but at least I know what ingredients are in mine and how my body reacts to them. But I got sucked in by carrot cake and a macadamia nut cookie. I can never say no to carrot cake. Plus I already sampled my goodies at home. No harm in venturing out, right?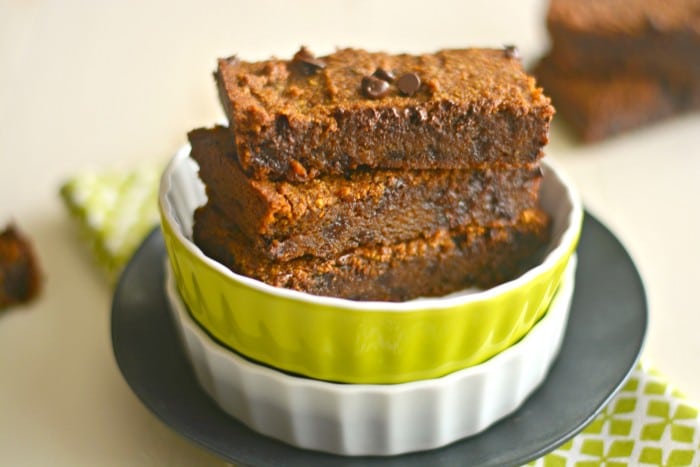 Was I ever wrong about that. A few hours later my stomach started doing flip flops. The problem is once you stop eating things with refined sugar your system has no idea what to do with it when you put it in your body. Mine freaked out big time and I didn't feel good that whole night.
If anything, the experience made me realize how much better I've been feeling eating real, whole food and keeping my refined sugar intake low. One of these days I will get around to sharing more about my eating whole experience. I learned a lot about what my body's needs are.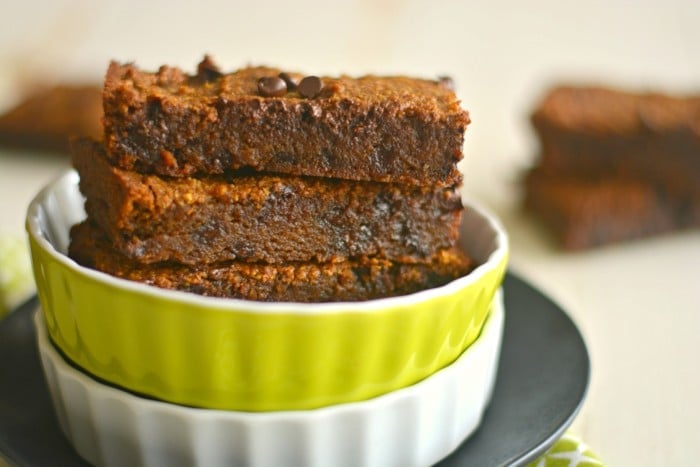 This morning I'm off to swim then getting labs done before heading to the office. My foot doctor (who I'm divorcing after this) ordered labs for arthritic things: uric acid, ANA complete, rheumatoid factor and sed rate. Last week he was supposed to give me a steroid injection, but that didn't happen. He ordered oral steroids which I'm conflicted about taking. I'll explain more later in the week. Stay tuned....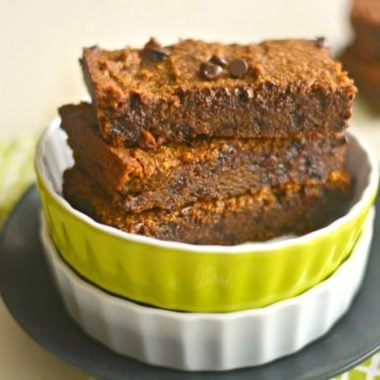 Pumpkin Chocolate Coconut Oil Bars
Paleo Pumpkin Chocolate Coconut Oil Bars! These gooey brownies melt in your mouth with every bite. Easy to make and absolutely delicious.
Instructions
Preheat oven 350 F. Prepare a

9X9 baking pan

or prepare a glass dish with a little cooking spray or melted coconut oil.

In a large mixing bowl, whisk the egg, pumpkin and coconut sugar together until smooth. Then stir in the remaining ingredients until smooth.

Pour the batter into the prepared baking pan and smooth into an even layer. Bake at 350 F for 30 minutes.

Remove from the oven and cool 15 minutes in the pan before removing and cutting into bars. Store the bars in the refrigerator up to 10 days.
Nutrition
Serving: 1barCalories: 169kcalCarbohydrates: 16gProtein: 2gFat: 11.8gSaturated Fat: 7gSodium: 26.3mgFiber: 1.8gSugar: 12g
What I Used For The Recipe