This post contains affiliate links. As an Amazon associate I earn qualifying purchases. Click here for more about this policy.
A Healthy Green Bean Casserole made from scratch, without processed ingredients in under 30 minutes! A creamy and flavorful side perfect for the holidays and beyond. Low Carb + Gluten Free + Low Calorie with a dairy free option!
It's been one of those weeks. I had a lot of random things happen to me this week. First, was an emergency visit to the orthodontist after popping off a button on my teeth for my Invisalign while eating a walnut. That's what I get for eating healthy.
Then went to the dentist for a cleaning where I was informed that people with implants are required by law to take an absurd amount of antibiotics at every cleaning for the next two years in case bacteria somehow flies out of my teeth into my hip.
I looked it up when I got home and there's not one ounce of research supporting this has ever happened to anyone. However, people with heart issues have had it happen and are not required by law to take antibiotics. Go figure. My orthopedic said it was unnecessary and wrote a letter to the dentist excusing me.
Click here to pin this recipe!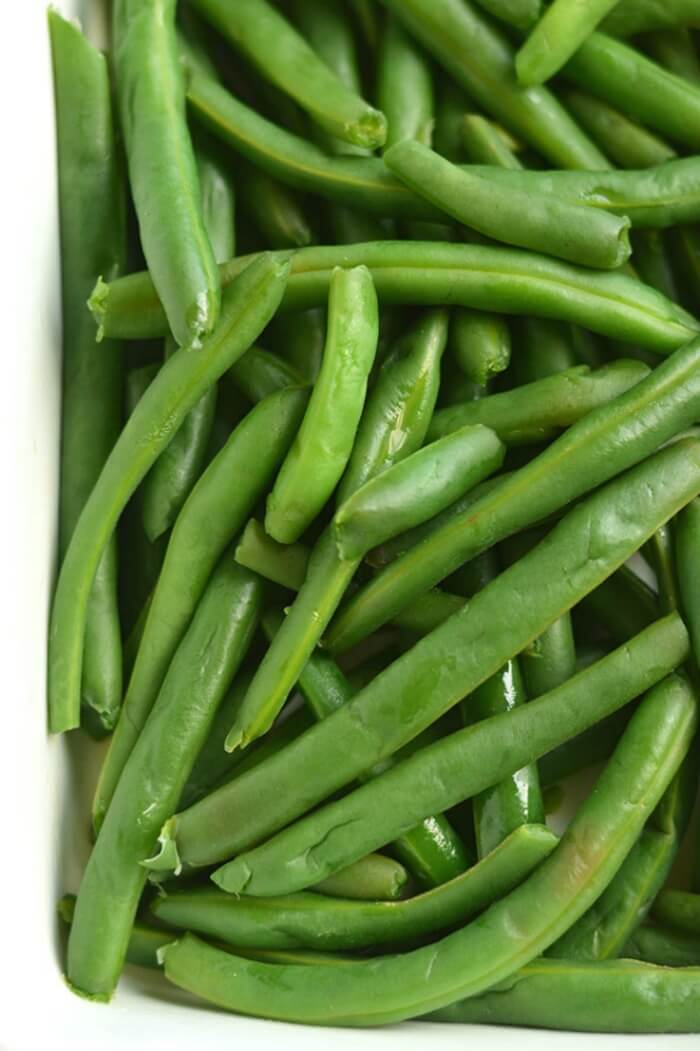 Next I received a call from my insurance telling me I owe $100,000 to the surgery center, asking me if I needed emotional support. I told her, "the only support I need is $100,000." Since when does insurance care about you anyway?
I have no idea what's going on with the bills, but I was told by the surgery center this is the "process" and they assured me I only owe the amount we agreed to. 
Um, I better not owe that. We went over everything before surgery so hopefully, it works itself out because I don't have time for the crazy of what is insurance. Seriously you politicians better figure out that debacle pronto.
Then my car battery decided to die and my garage flooded from my 3 year-old water heater exploding, and to top it off, I started a new round of classes which is always stressful because I never know what assignments are until Monday morning.
Needless to say, this week has been a crazy week and I'm ready for it to be over and get on with Thanksgiving and holiday celebrating!
Thank goodness for nourishing food, family and good friends that remind me what's important in life. With Thanksgiving next week, those reminders couldn't come at a better time. And what better than a Healthy Green Bean Casserole to celebrate that thankfulness?
Healthy Green Casserole
This skinny green bean casserole is a lighter version of a traditional holiday favorite. I have to admit, I was never a fan of the original. Too many processed ingredients and something about cream of mushroom soup makes my stomach do jumping jacks.
Everything in this recipe is made from scratch. I used Greek yogurt, coconut milk and a touch of tapioca to make a quick sauce. Then topped the beans with the creamy sauce, almond flour and Parmigiano Reggiano to give it a salty, crunchy top. 
The almond flour and Greek yogurt balances the nutrients by giving it healthy fat and protein. You'll notice in the nutritional content, this dish is high in protein.
This lighter green bean casserole recipe mirrors the traditional in flavor and texture, only it's a whole lot better for you and equally delicious!
The best part? You can make it under 30 minutes. YEAH!
This recipe is not only going on my holiday menu, but it's one I'll be making year round. EASY, HEALTHY, NUTRITIOUS and DELICIOUS. Those are always wins in my kitchen. And life too!
Click here to pin this recipe!
Healthy Green Bean Casserole
Healthy Green Bean Casserole made lighter from scratch, without processed ingredients in under 30 minutes! A creamy and flavorful side perfect for the holidays and beyond. Low Carb + Gluten Free + Low Calorie with a dairy free option!

Prep Time 10 minutes
Cook Time 30 minutes
Total Time 40 minutes
Servings 4 servings
Calories 112 kcal
Instructions
Boil the green bean in a pot of water about 15 minutes until tender. Drain the water and transfer the green beans to the baking dish.

Bring a skillet to medium heat, then add vegetable broth, Greek yogurt, almond milk, salt, pepper and garlic powder. Stir constantly 2-3 minutes then add corn starch. Continue stirring until the mixture thickens.

Turn off the heat and pour the mixture over green beans. Sprinkle the top with almond meal and cheese.

Bake at 350 F 10 minutes then turn the oven to broil (high). Broil another 2-3 minutes until the top slightly browned.
Recipe Notes
Each serving is 1/4 of the recipe.
For dairy free, substitute coconut yogurt and nutritional yeast. You will add the nutritional yeast with the skillet mixture instead of sprinkling on top as you would with the cheese.
My Amazon shop has more products similar to those used for this recipe and that I recommend to my nutrition clients.
Course Side Dish
Cuisine American
Keyword casserole, gluten free, greek yogurt, green bean, holiday, lightened up, low calorie, low carb, skinny
Nutrition facts per serving (1cup)
Calories 112 kcal
Fat 5 g
Saturated Fat 1 g
Cholesterol 3 mg
Sodium 144 mg
Potassium 209 mg
Carbohydrates 12 g
Fiber 3 g
Sugar 4 g
Protein 7 g
Vitamin A 625 %
Vitamin C 10 %
Calcium 128 %
Iron 1 %
What I Used For The Recipe