This post contains affiliate links. As an Amazon associate I earn qualifying purchases. Click here for more about this policy.
These healthy freezer friendly chicken recipes are low calorie, simple to make made with wholesome ingredients. All recipes are gluten free with several options for low carb and Paleo too!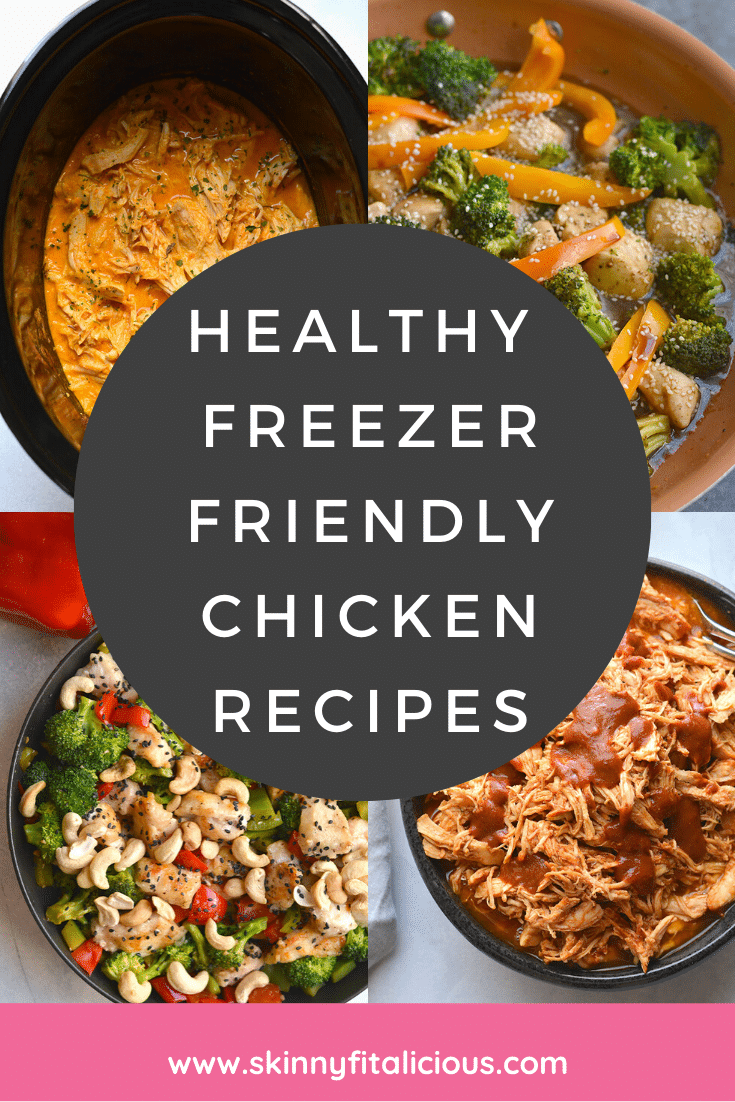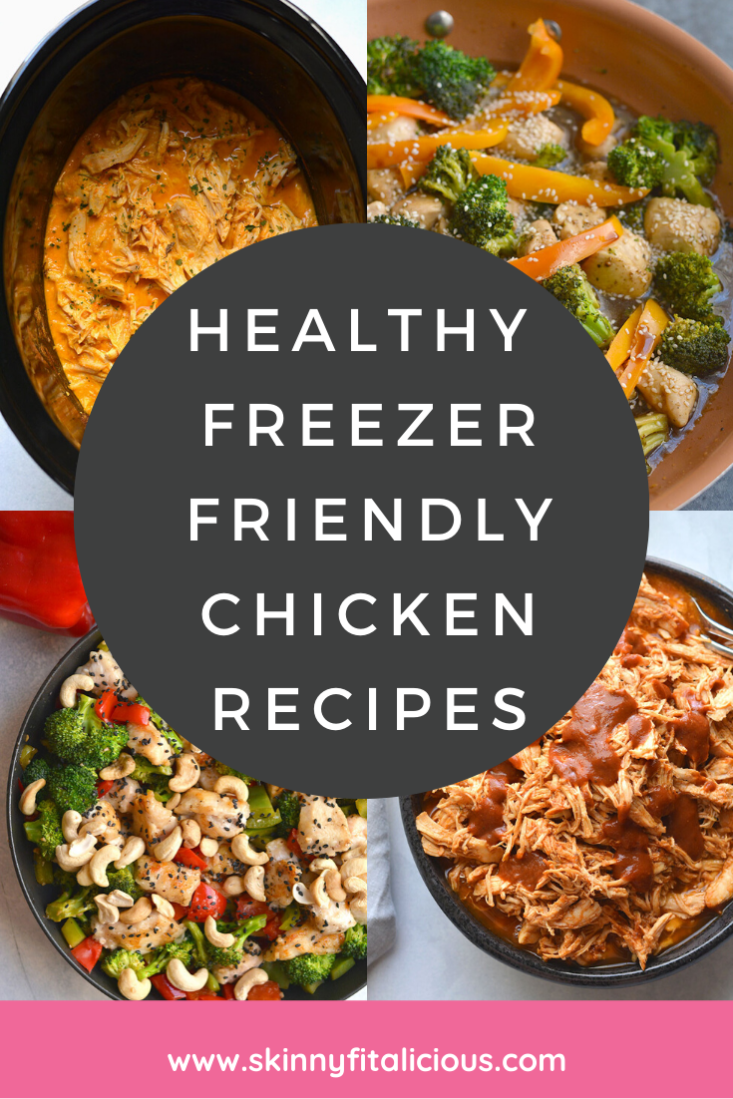 Crockpot Buffalo Chicken
With just 4 ingredients, this slow cooked shredded chicken has a secret high protein ingredient that makes it super tender and juicy. Store it in the freezer for a rainy day! Only 155 calories and 27 grams of protein.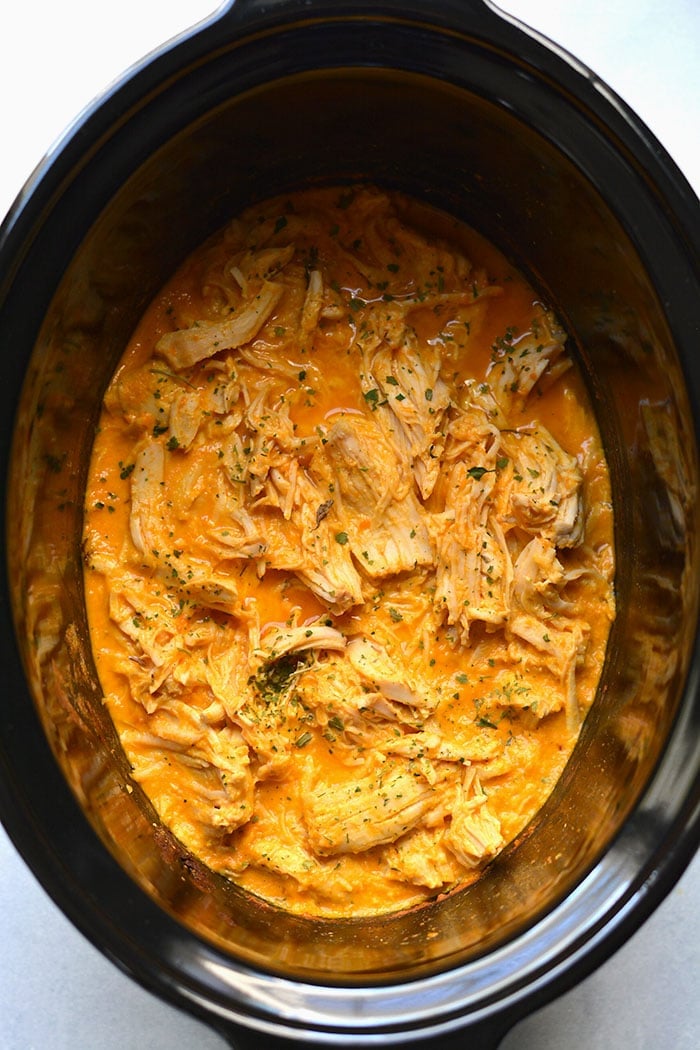 Cashew Chicken
Here's another recipe that is great for meal prep for fuss free dinners throughout the week. Loaded with veggies and crispy chicken, you won't believe it's only 250 calories!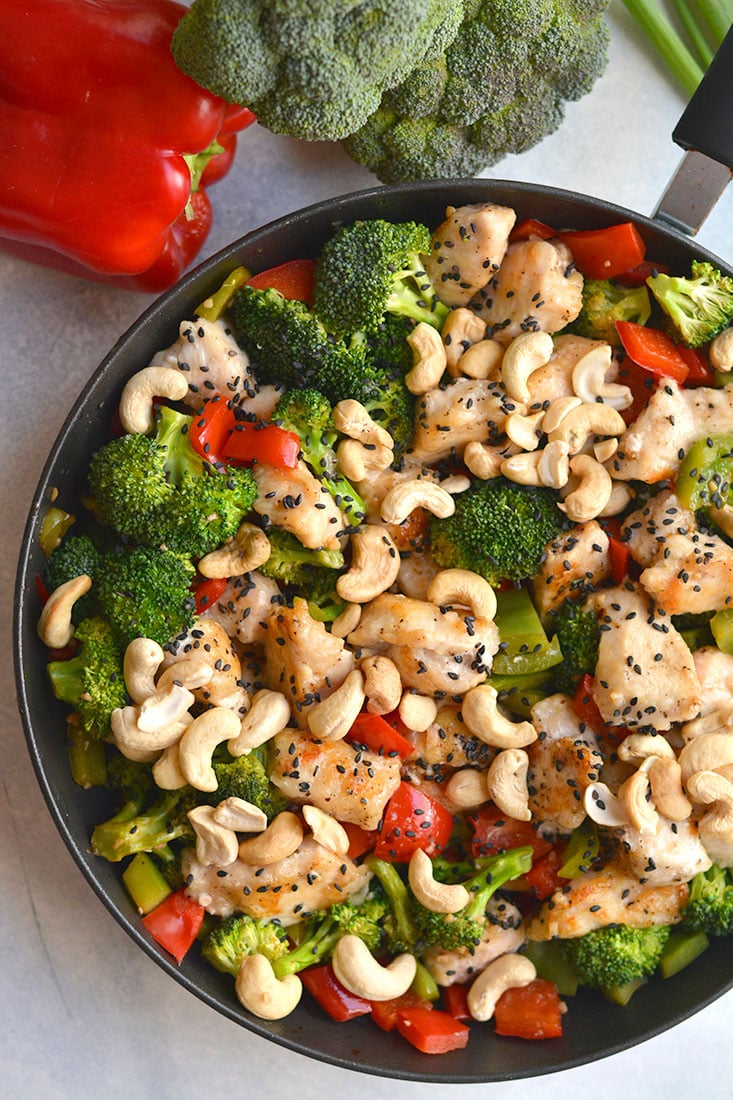 Low Carb Chicken Marinades
The 4 marinades are simple, freezer friendly and will make your meal planning a breeze. Takes just 10 minutes to prep and are great for quick and healthy meals.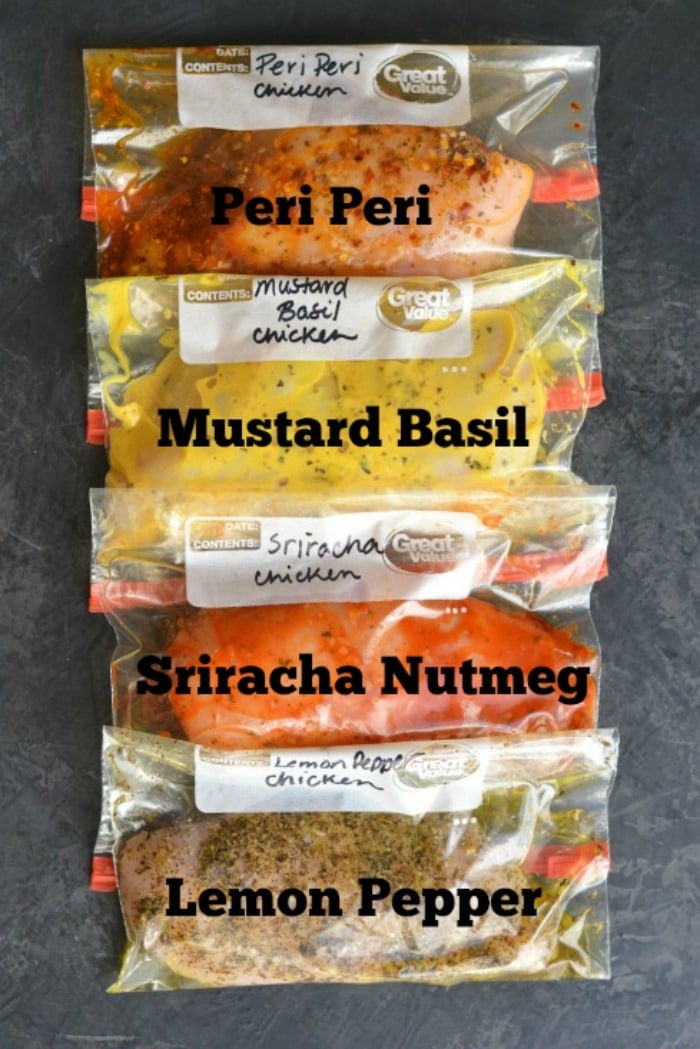 Instant Pot Low Carb BBQ Chicken
Made with a no sugar added BBQ sauce, this Whole30 friendly recipe is quick to make in an Instant Pot in 30 minutes. Toss on a salad, over bread, rice, cauliflower rice or sweet potatoes for an easy meal.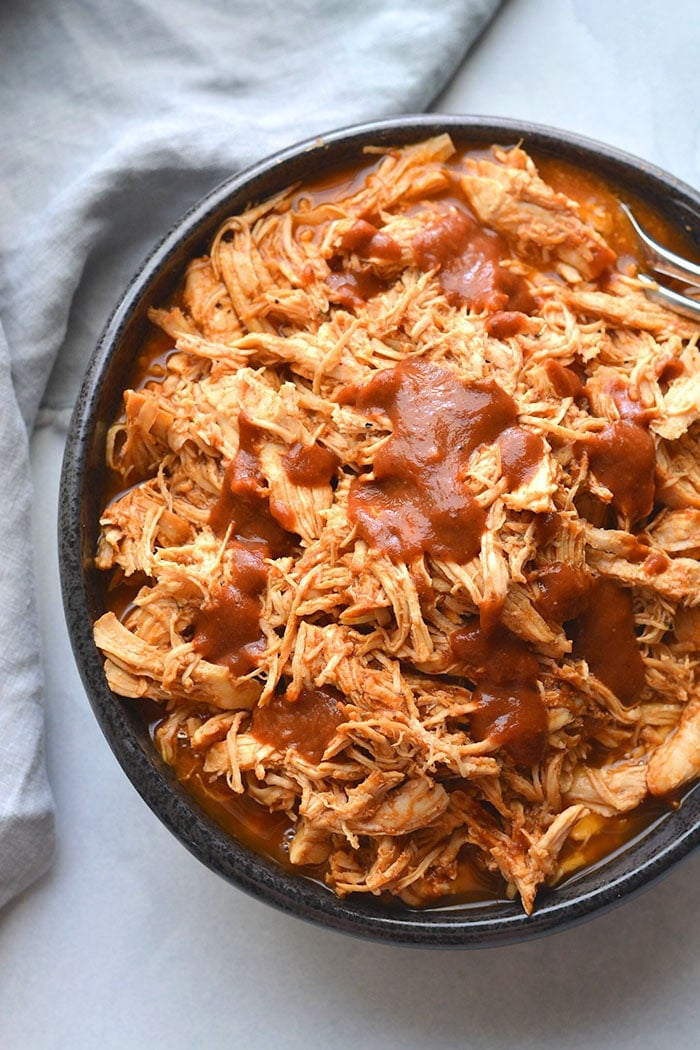 Crockpot Italian Chicken & Peppers
This Crockpot Italian Chicken and Peppers is a healthy and delicious dinner that's easy and customizable and can be made in an Instant Pot too! Make it, freeze it and serve over a salad, brown rice, cauliflower rice or plant based pasta.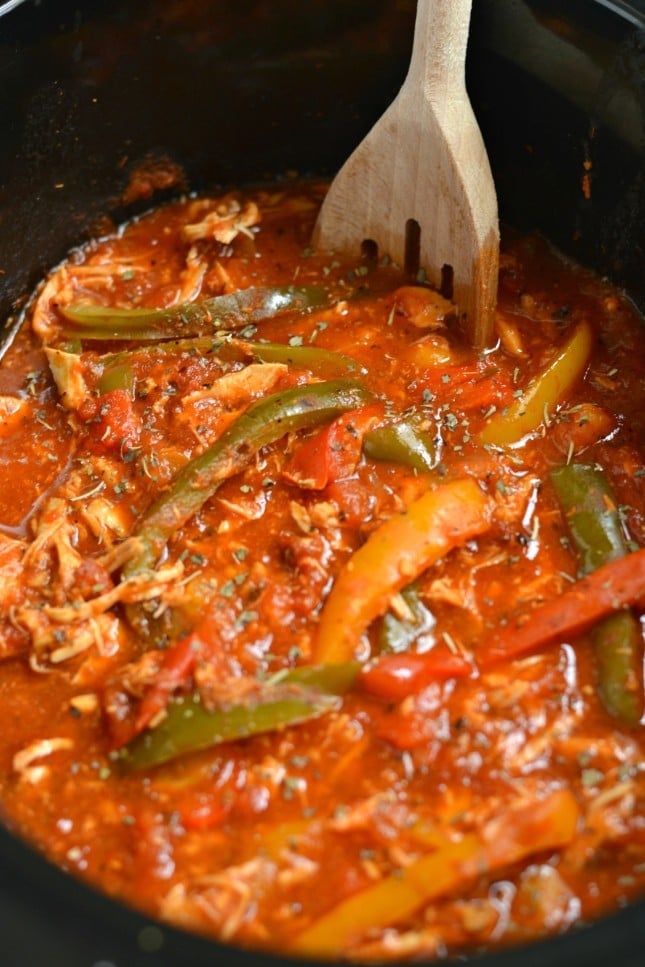 Low Carb Chicken Guacamole Burgers
Take your traditional burgers up a notch with this EASY, healthy recipe! Stuffed with avocado and salsa, these easy burgers are juicy, tender and bursting with flavor. Only 209 calories each!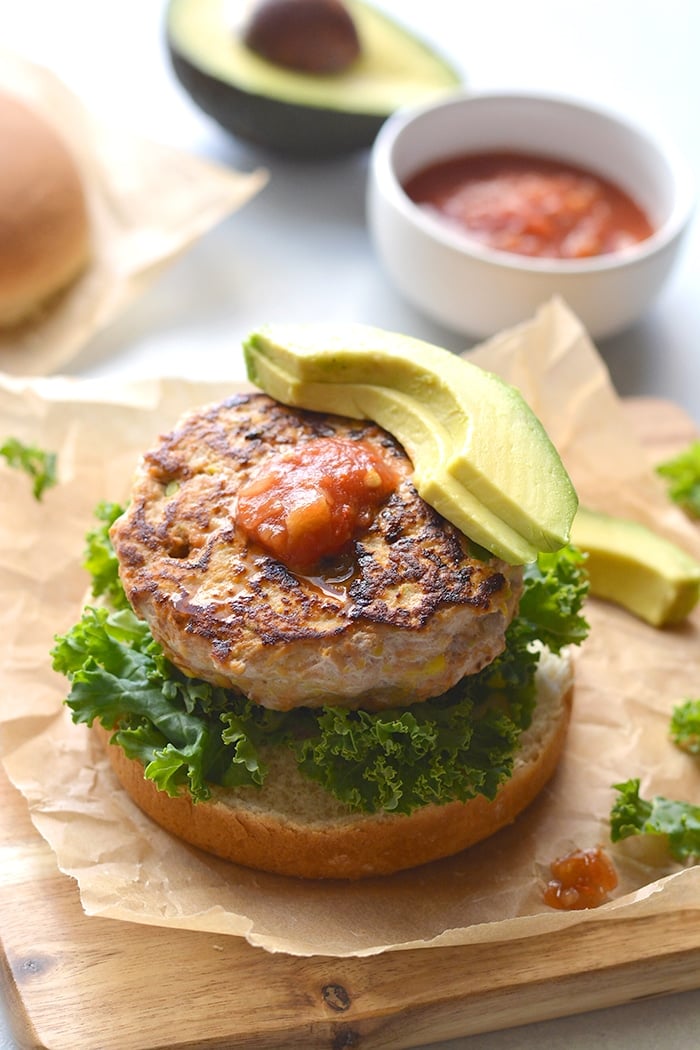 Chicken Teriyaki Broccoli
This classic recipe is made with less sugar and soy free. An easy recipe that's quick, delicious and nutritious! 443 calories and 30 grams of protein.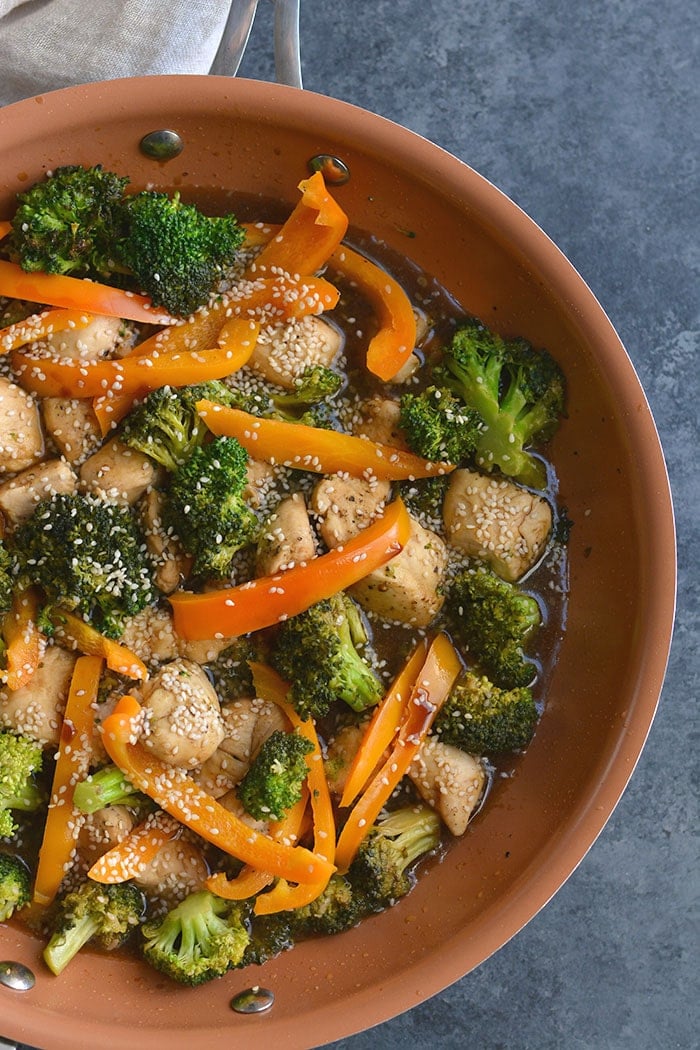 Healthy Chicken Lettuce Wraps
This gluten free meal is filled with spicy flavor and so simple to make! Make, freeze then serve with lettuce cups or over brown rice.
Crockpot Chicken Shawarma
This Crockpot Chicken Shawarma is a hearty meal packed with Mediterranean flavors. A quick slow cooker recipe, just dump and let it cook! High protein and feeds many.