Best Amazon Fall Fashion Finds for Women coming at you below!
Over the summer I shared my love of all my Amazon fashion finds on here as well as Instagram. I never would have thought I would love shopping for women's clothes on Amazon, but hey I guess it makes sense that's the direction they're going. Soon they'll be THE department store for many women.
Not only is it affordable, comfortable and looks good but you can get your order quickly with no shipping costs (on most products) if you have Amazon Prime. I don't know about you, but I'm all about those things!
We've had Prime for years and love it! It's definitely saved me when I quick needed an ingredient last minute or a good movie to find. First world problems...
Have fun shopping today!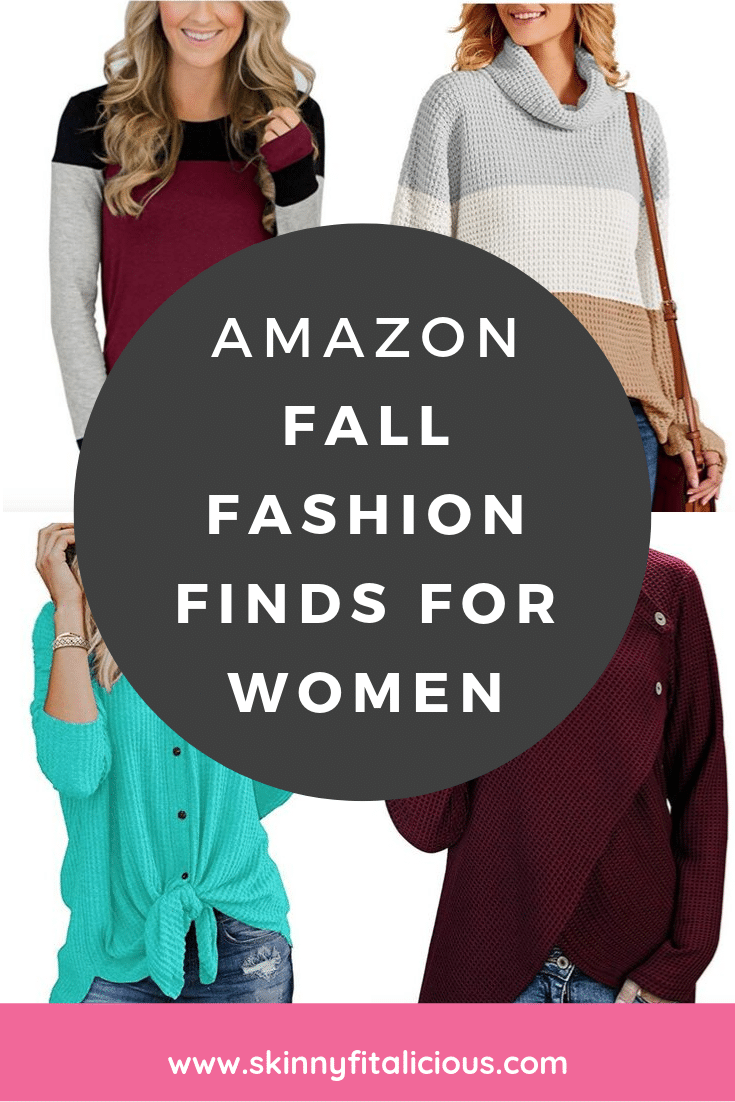 Best Amazon Fall Fashion Finds
In love with this oversized sweater. They also come in solids!
I bought three of these knotted button down shirts. I might have a problem but hey, they're under $20.
This sweater dress is perfect for the office or a date night!
Long sleeve side dress with buttons and leggings is my kind of dressing up.
I'll be living in this long sleeve t-shirt during the winter. Under $20 too!
Under under $20 shift! This color block shirt is a must have too.
And this front knot long sleeve shirt! Also, under $20!!!
Adorable long cardigan for cooler days.
If winter ever comes to Phoenix, I'll be ordering three of these waffle turtlenecks!
The coziest leopard pj's ever!