4 Low Carb Chicken Marinades! Freezer friendly and will make your meal planning a breeze. Takes just 10 minutes to prep! These easy freezer chicken marinades are perfect for quick and healthy meals. Low Carb + Paleo + Low Calorie + Gluten Free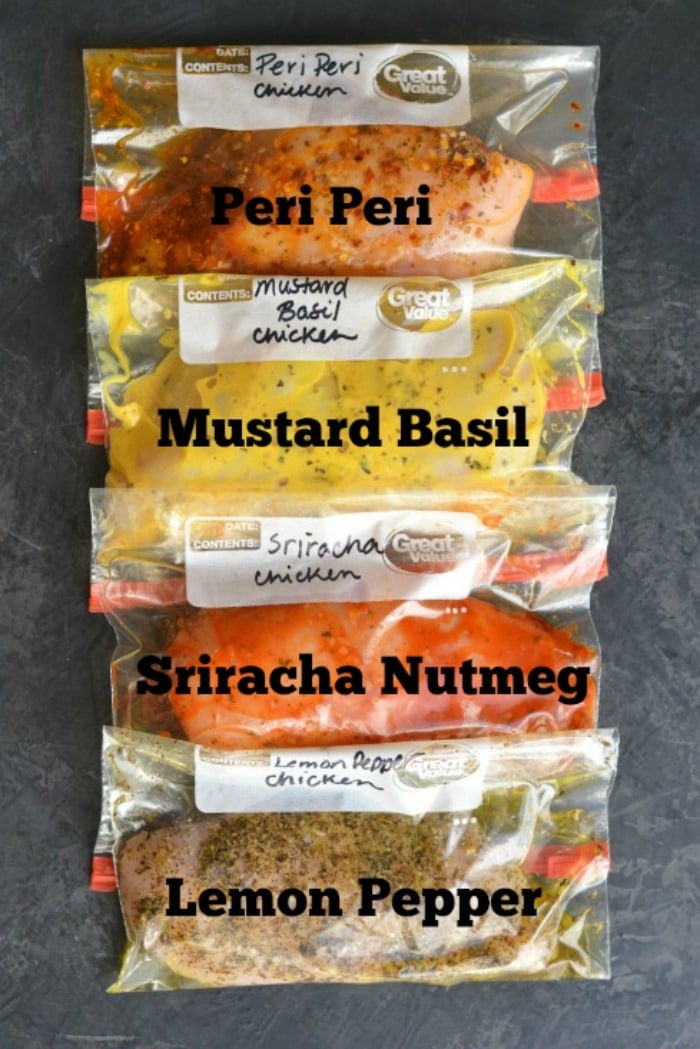 Many of you have asked for more freezer friendly recipes and I've had several requests for ways to flavor chicken so here you go! 4 Low Carb Chicken Marinades that are freezer friendly! Got all your requests covered in not one, but four easy recipes.
Chicken is bland, but that that is my favorite thing about it. Why? Because you can flavor it any way you want! But I get it, we fall into a routine, get stressed or life overcomes us and our creativity falls by the wayside. That's what happens in this busy, go, go, go society we've become.
Low Carb Chicken Marinades
Why I love these chicken marinades? They're incredibly flavorful! The longer you let them sit in the freezer the more the flavors will infuse the chicken. They're also EASY! I made ours in less than 20 minutes. That's all it took to whisk together the marinades, prep the chicken and toss it in a freezer bag.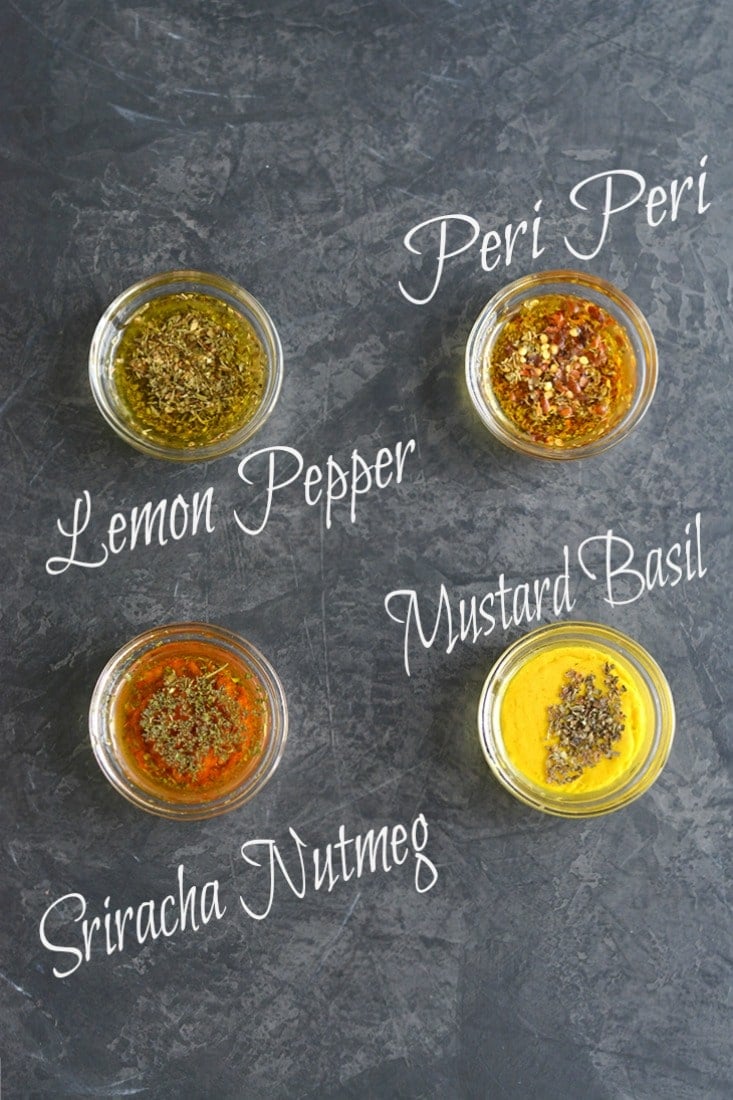 And yes, you do need to defrost these before cooking. The only exception is if you're using an Instant Pot in which case you don't need to defrost.
WOW! Healthy dinners prepped in under 20! There's really no excuse not to eat healthy because it can be quick and simple.
Each recipe is for 1 chicken breast. Increase the ingredients for as many chicken breasts as you are marinading. I would recommend eating them within 60 days. Chicken tends to get freezer burn any longer and cooks tough.
Marinaded chicken can be grilled, baked, sautéed, cooked in a crockpot or Instant Pot. Pick your favorite! Pair your cooked chicken breast with a non-starchy vegetable and healthy carb for a complete and deliciously easy meal!
What I Used For The Recipe