Toasted Walnut Apple Pie Smoothie! A healthy dessert like overnight oatmeal smoothie you can enjoy for breakfast, post workout, or anytime a sweet craving hits! Super creamy, packed with protein and fiber. Gluten free + Low Calorie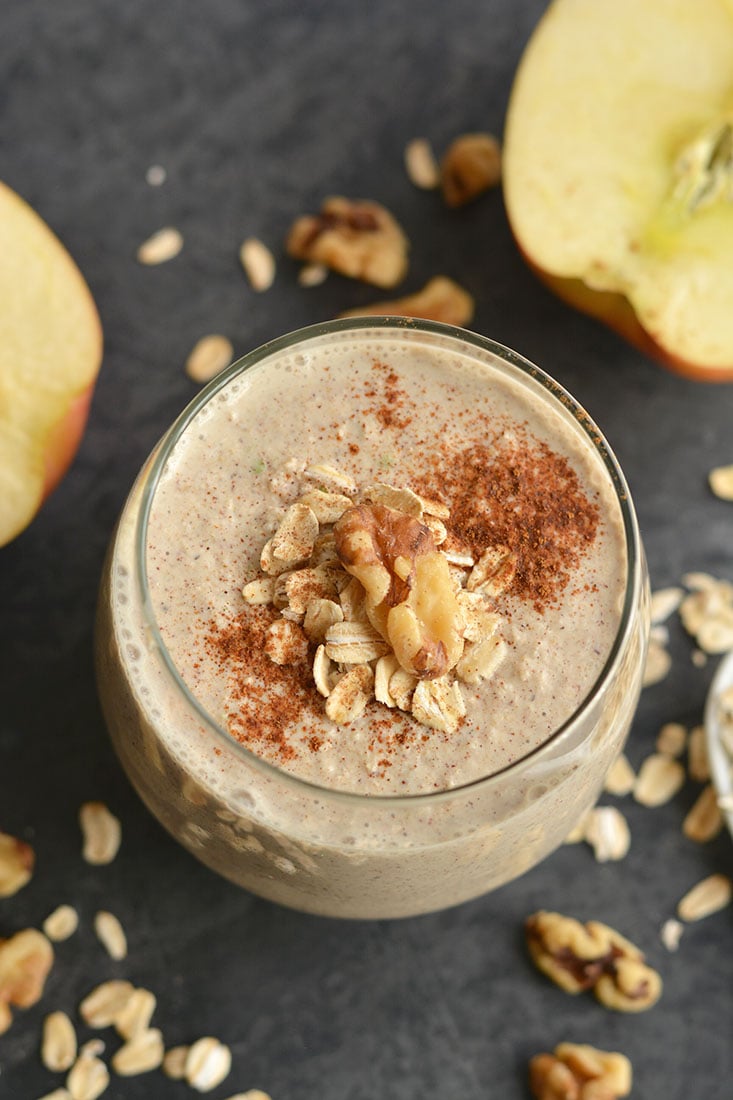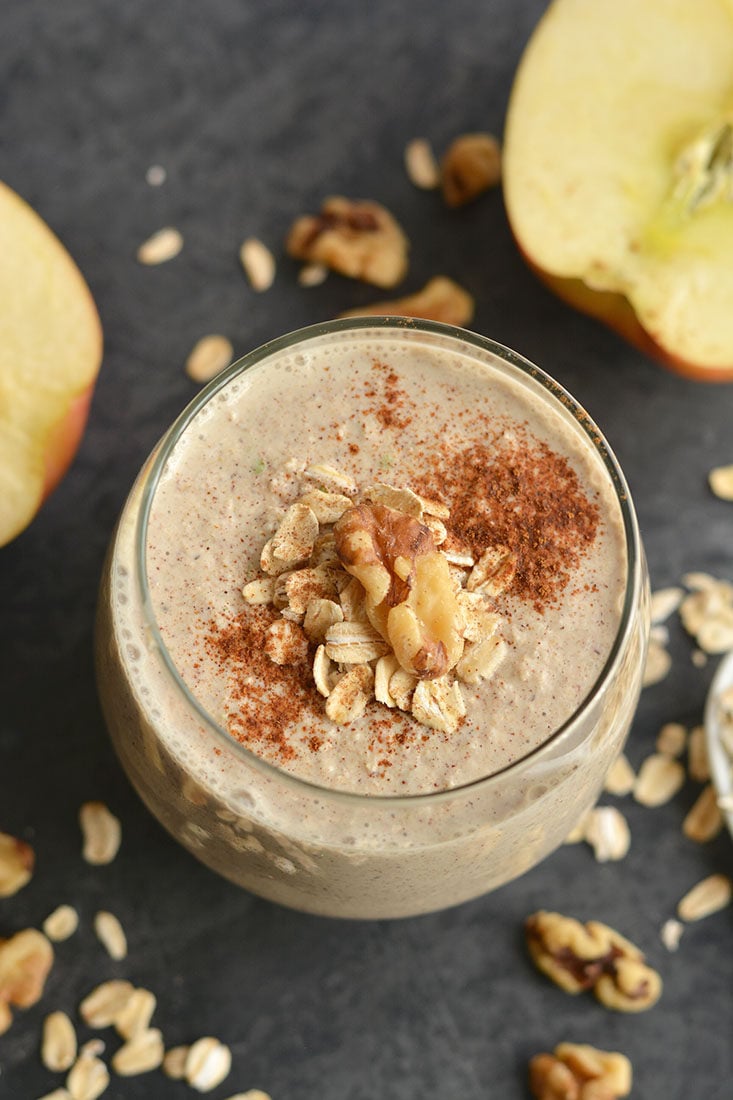 Making this Toasted Apple Pie Smoothie was such a treat. I've been buried in baking cakes and pies for weeks for other freelance sites I work for.
Seriously, it's been 2-3 pies and 2-3 cakes per week this past month. I've been giving away food like it's going out of style.
I'm not complaining though because I love what I do. It's just this time of year is crazy with the pre-holiday push for sweets and treats recipes. It's a lot!
So much my boyfriend suggested buying a mini freezer for the garage because my freezer can't take anymore at this point.
But I'm not much of a sweets person so I'd rather see the food go to a good home than hang out at mine on the off chance I might eat it.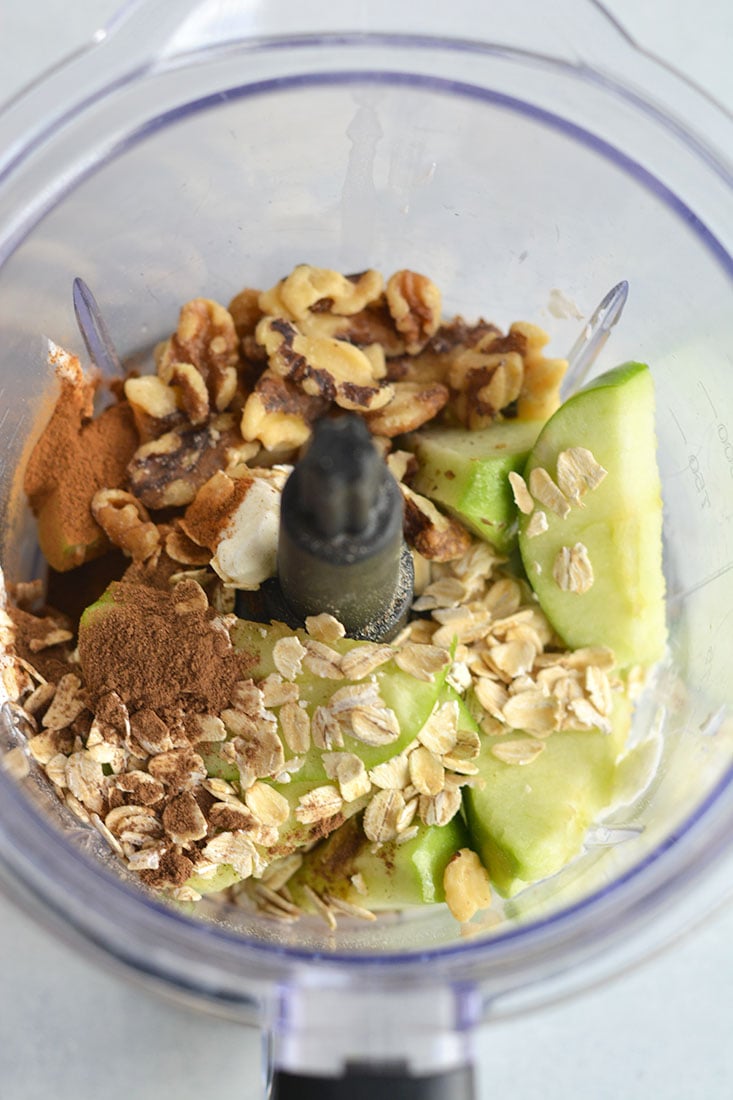 It's refreshing to finally make a simple recipe like a smoothie. Something easy, yet oh so delicious!
In fact, I feel simple foods are the best. A Facebook follower told me last week that's why she loves my recipes. They're easy, delicious and uncomplicated.
YES! That's what I'm all about. Life is complicated enough so let's not complicate it more with our food.
It's finally cooled down in Phoenix to a high of 88, which to me is fall weather. Time to bust out my sweaters, apples and squash everything!
This Toasted Apple Pie Smoothie is perfect with it's warm fall flavors. It tastes more like a dessert than a smoothie.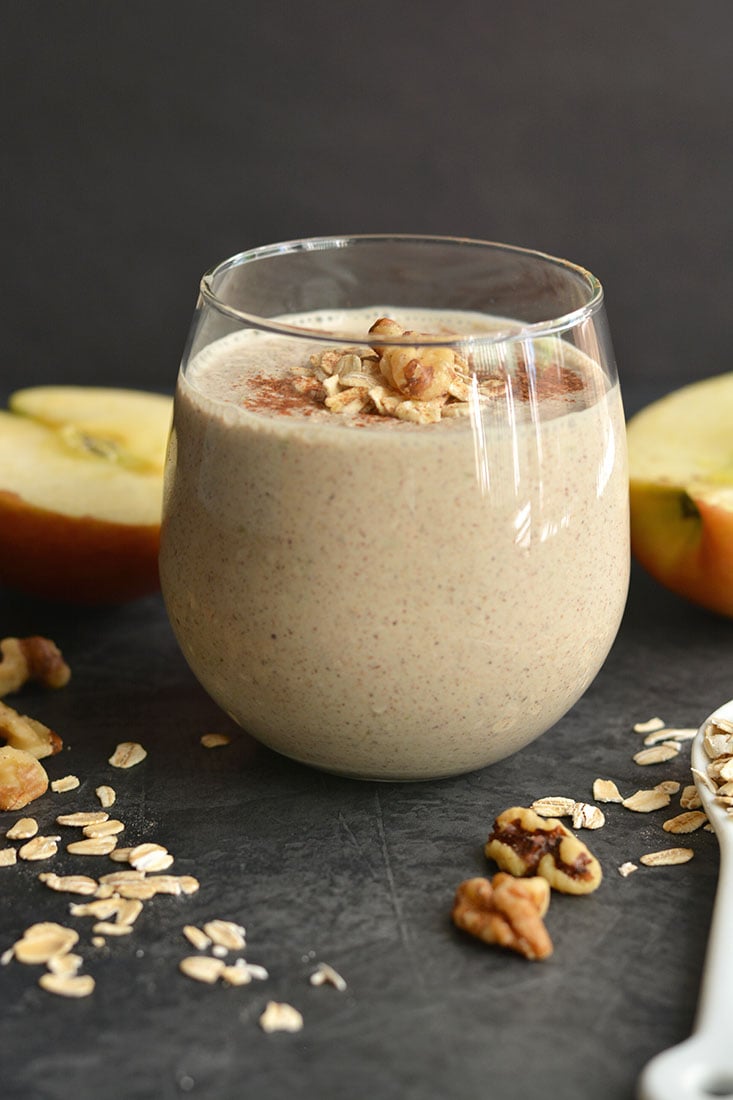 The secret to making it taste like apple pie is toasting the walnuts before blending them with the other smoothie ingredients. Oh so good! Super thick and creamy.
Packed with fiber and protein making it perfect for post workout or a late night snack you can cozy up to.
Eating this smoothie can also be good for your gut when you prepare it overnight. You see, when you let the oats sit overnight they breakdown the phytic acid.
Phytic acid in the oats can inhibit nutrient absorption if you're dealing with gut issues (aka inflammation).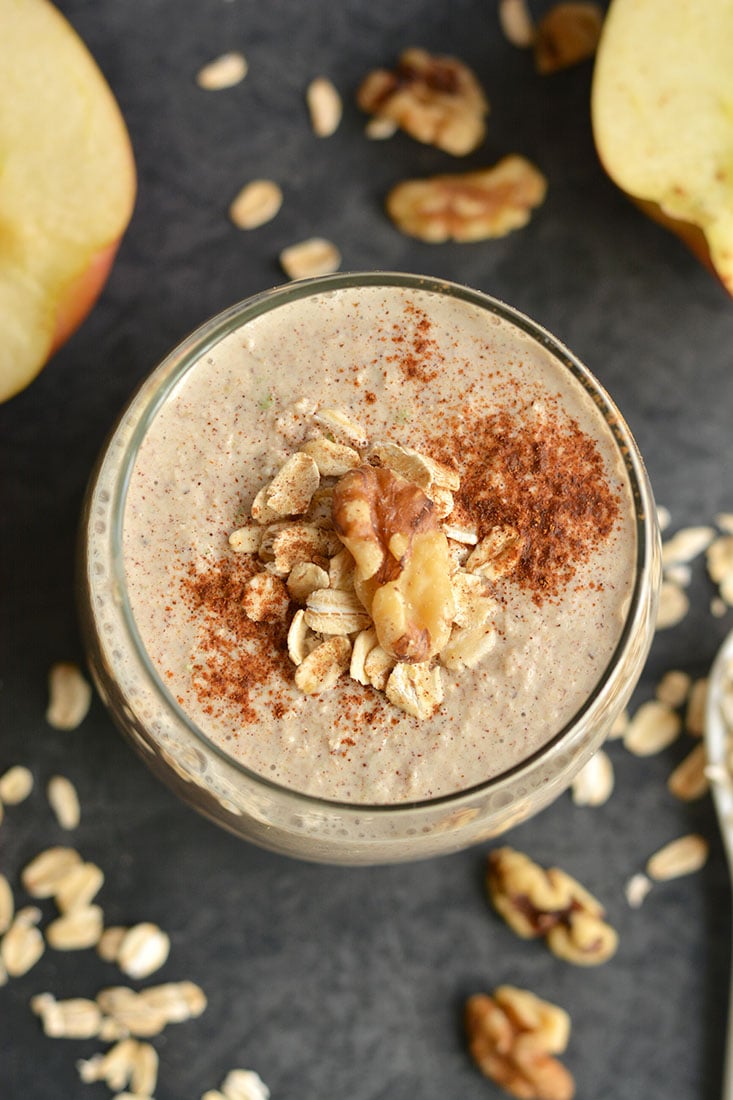 This means you could be eating healthy but lacking in key nutrients.
So if you're immune system is compromised or you're chronically stressed, then overnight oats are a great way to help your body get those nutrients. Make sense?
Ok, now that we got the nerdy nutrition stuff out of the way who's ready for dessert aka Toasted Apple Pie Smoothie?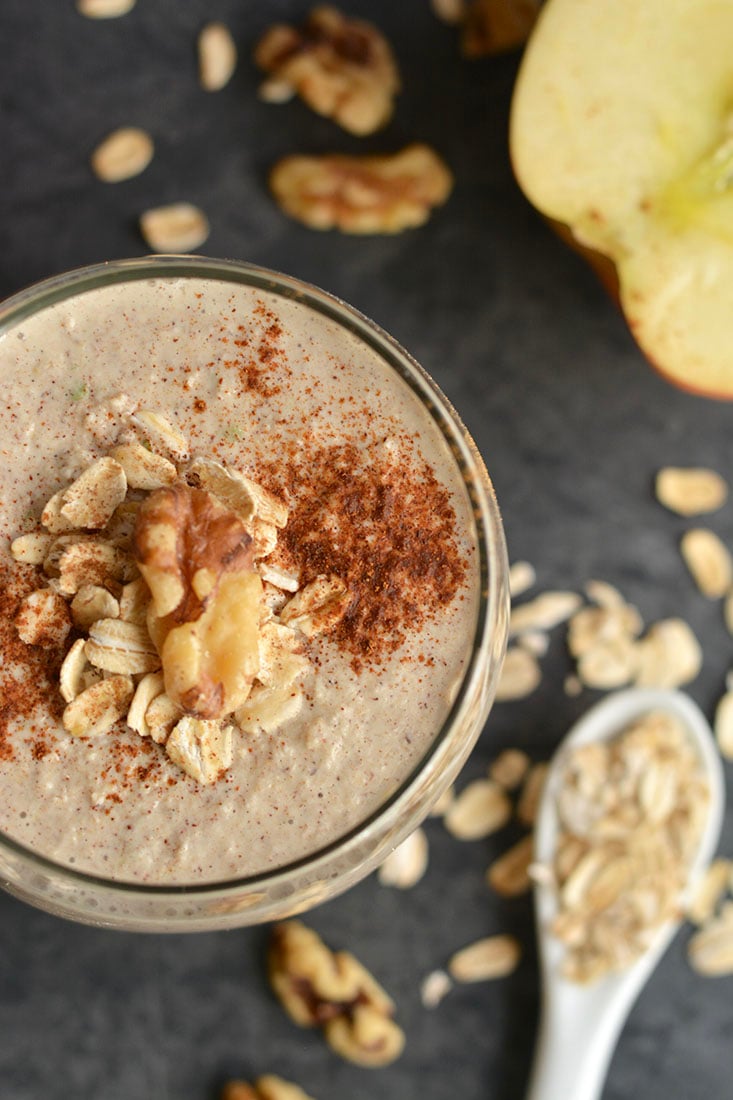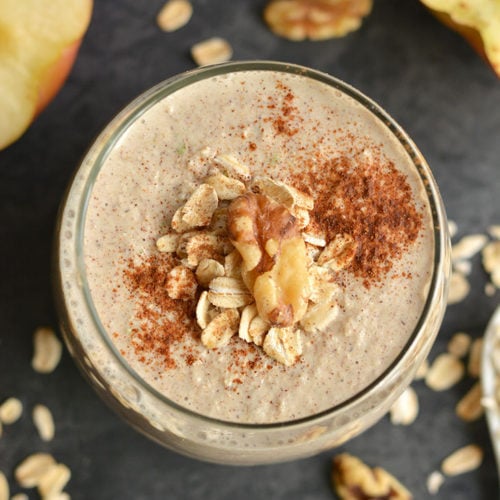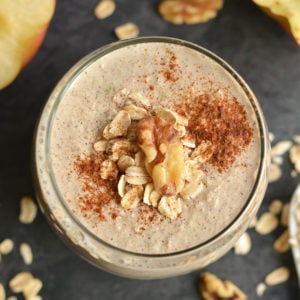 Toasted Walnut Apple Pie Smoothie
Gluten Free Toasted Walnut Apple Pie Smoothie! A healthy dessert like overnight oatmeal smoothie you can enjoy for breakfast, post workout, or anytime a sweet craving hits! Super creamy, packed with protein and fiber. Gluten free + Low Calorie
Instructions
Heat a small

saucepan

to medium low heat, add walnuts & toast ~5 minutes stirring occasionally

You will know they are don't when you smell them

Combine well, add smoothie to a glass, top with more walnuts if desired & enjoy
Nutrition
Serving: 1smoothieCalories: 279kcalCarbohydrates: 42.4gProtein: 15.4gFat: 7.2gSaturated Fat: 0.8gCholesterol: 5mgSodium: 82.2mgFiber: 7.4gSugar: 24.1g