These high protein egg free breakfast ideas are healthy, low calorie and simple to make with real food and nourishing ingredients. All recipes are gluten free with several options for low carb, Paleo and Whole30.
If you've watched my free weight loss training, you know why I recommend a high protein breakfast to my clients. Eating healthy isn't enough when it comes to losing weight.
Science shows you need balanced hormones - insulin, leptin, Ghrelin to lose weight. Weight loss is more than calories, healthy food and exercise. I explain more about this in my free training.
That said, I'm often asked by my clients what can I eat besides eggs? The truth is you can eat anything for breakfast as long as it's high protein. That could look like leftovers from dinner.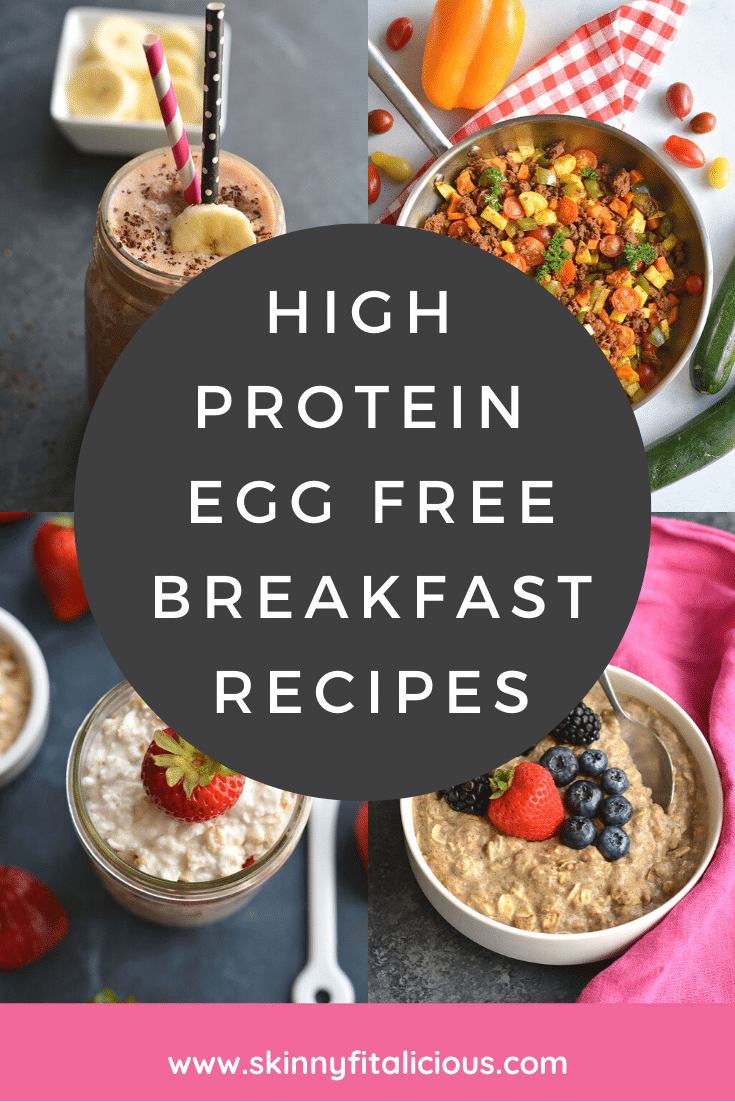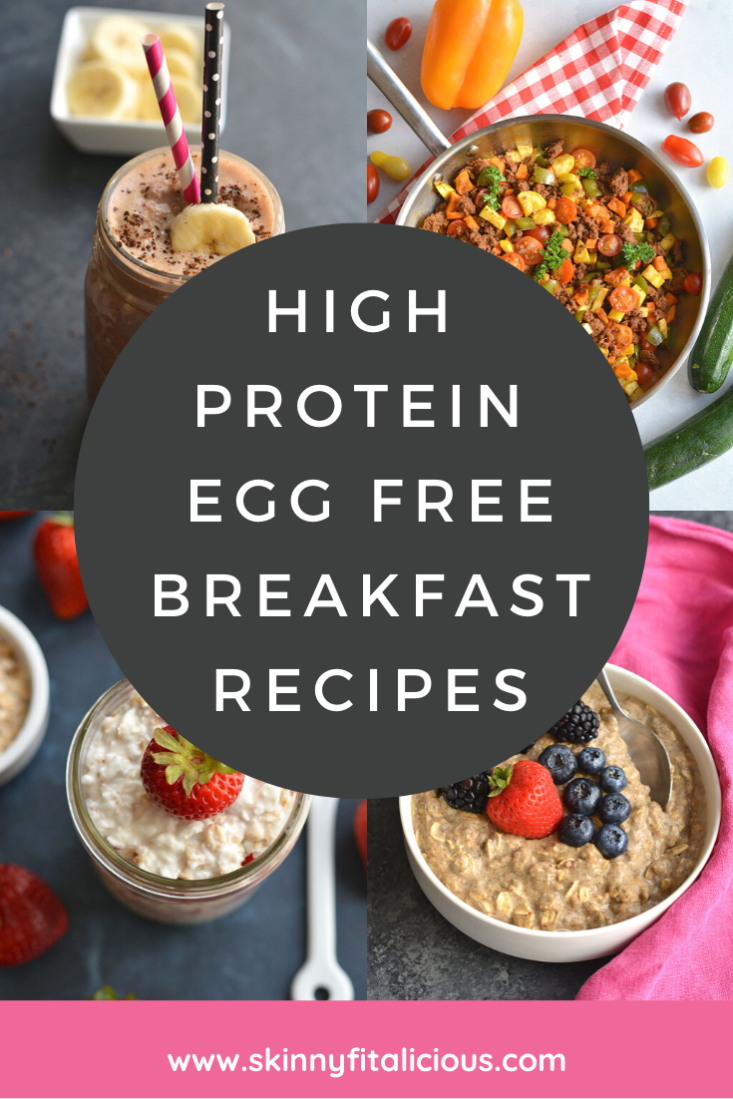 So many of us are used to eating high sugar, high carb breakfasts like English muffins, bagels, cereals, granola bars, flavored yogurts (these always have added sugar), protein bars and smoothies.
These foods in the morning guarantee a blood sugar crash mid-morning. Below I have several high protein breakfast recipes for you that are egg free and delicious!
High Protein Egg Free Breakfast Ideas
If you like the egg free recipes in this post, download my 25 egg free recipes eBook too!
Chorizo Sweet Potato Breakfast Hash
This egg free hash is loaded with vegetables, flavor and nourishment. A filling Whole30 breakfast that strikes the perfect balance of sweet and savory!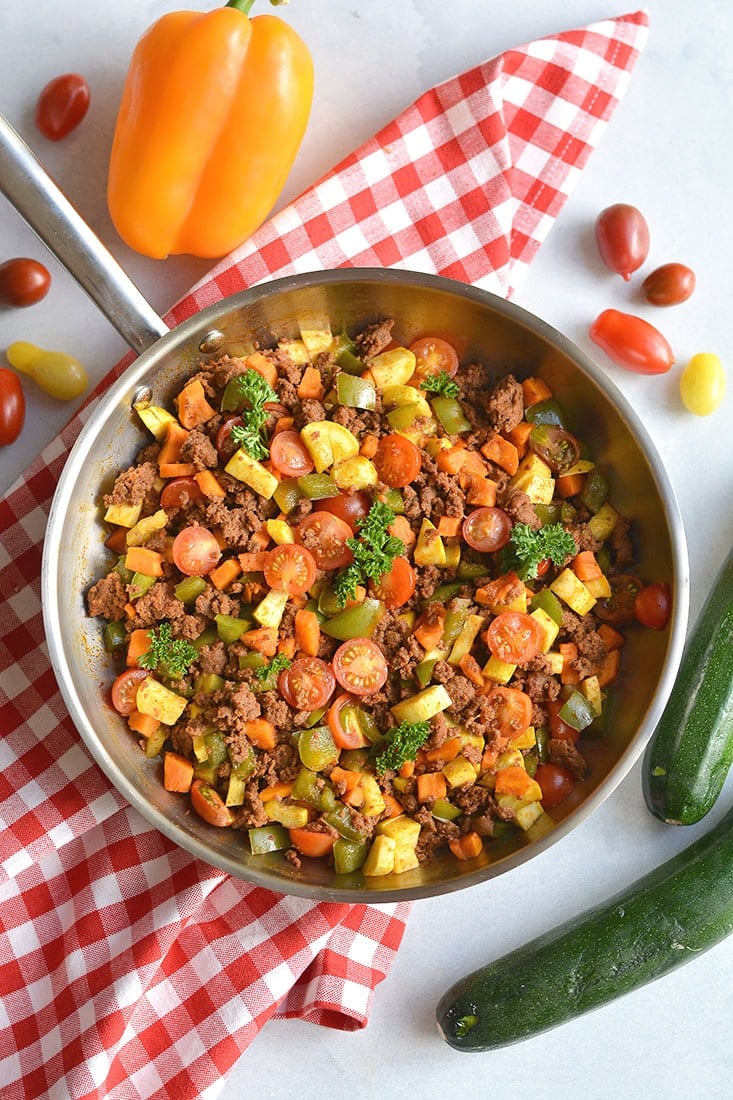 High Protein Oatmeal
Start your day with oatmeal made healthier with protein and omega-3's. Balanced oatmeal for balancing fat loss hormones and losing weight. Prep as instant oats or overnight oats.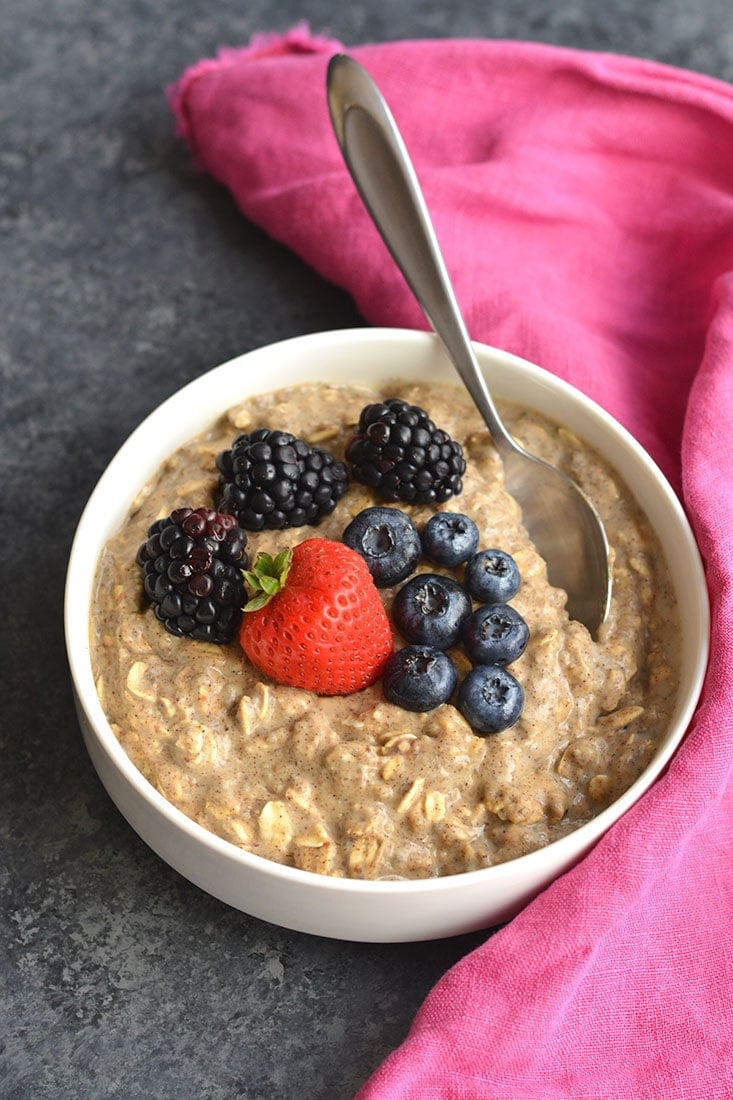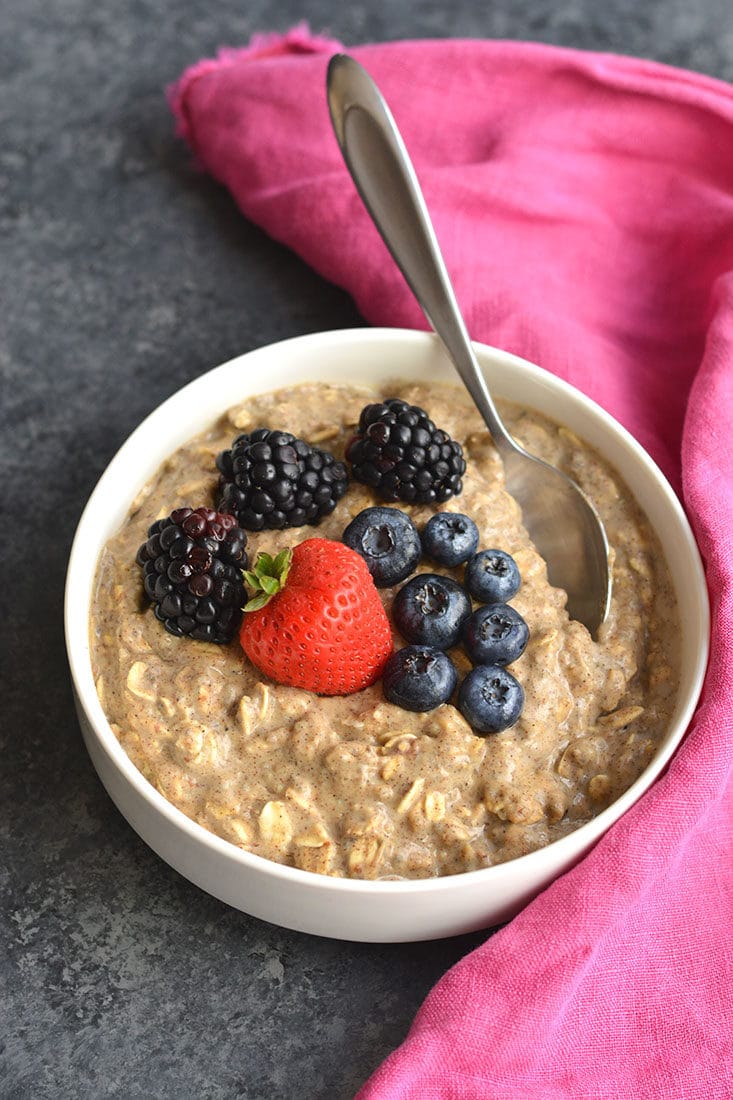 Strawberry Cheesecake Overnight Oats
Nothing like cheesecake for breakfast! This Strawberry Cheesecake Overnight Oats recipe is prepped in less than 5 minutes so you can have a healthy, egg-free breakfast ready to go every morning!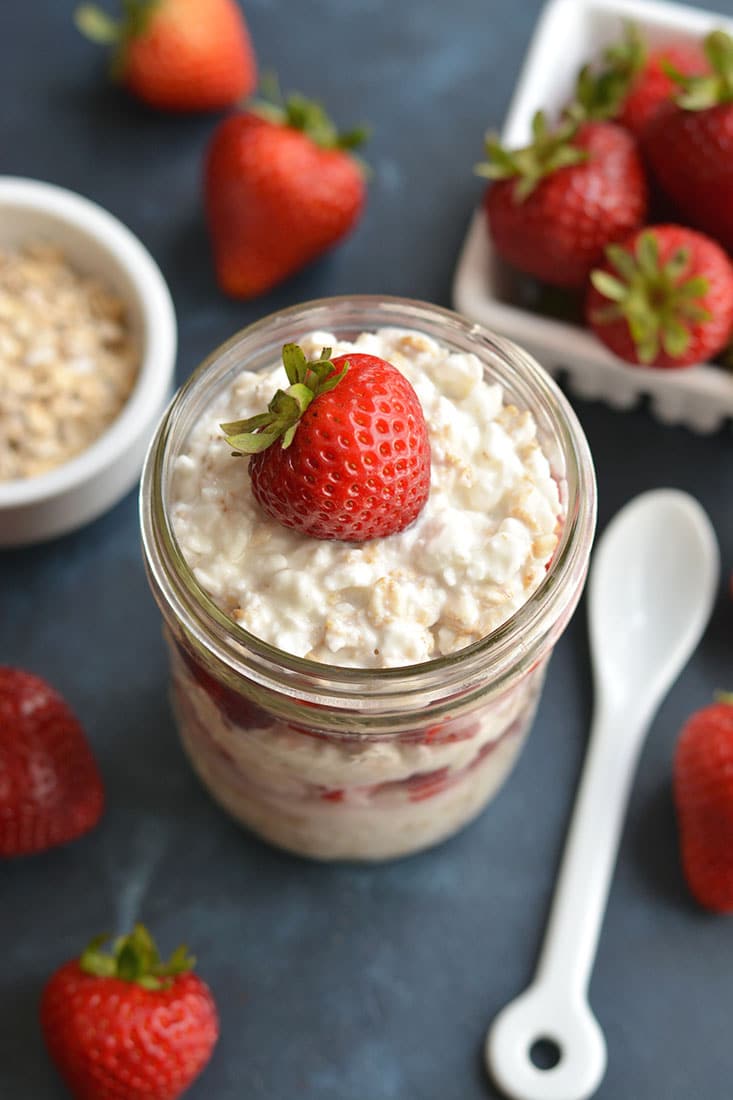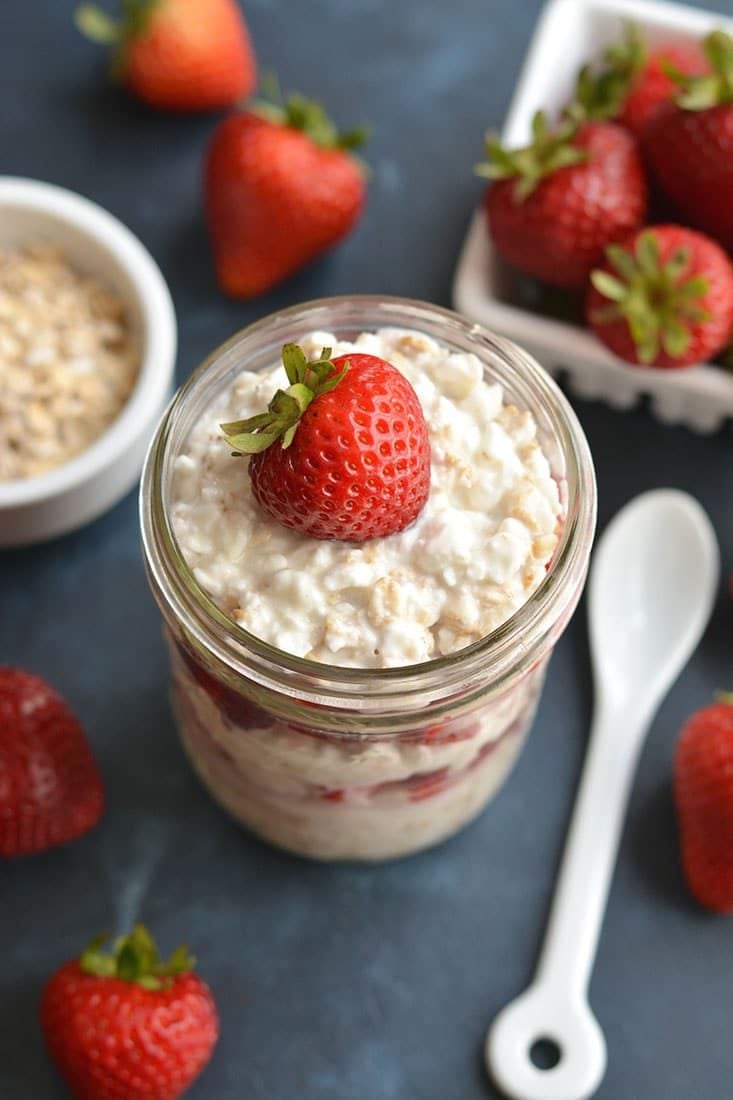 Low Carb Breakfast Cauliflower Fried Rice
An easy breakfast loaded with protein and veggies. Perfect for keeping blood sugar balanced. Omit the egg for an egg free breakfast.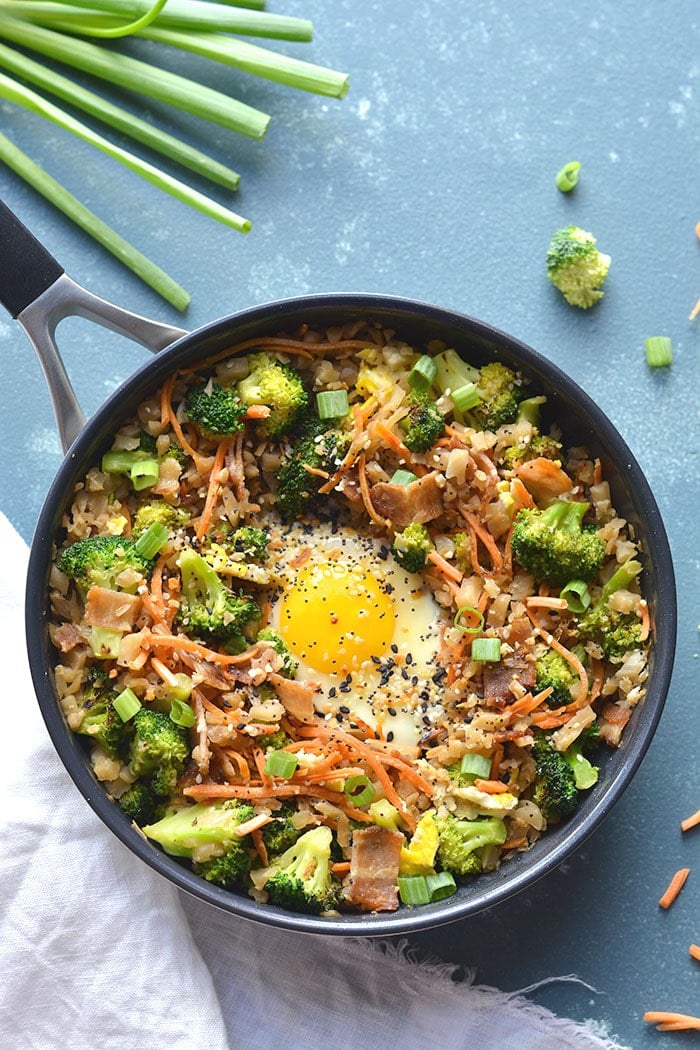 Butternut Squash Breakfast Hash
This Butternut Squash Breakfast Hash is loaded with nourishment and has the perfect balance of sweet and savory flavors. High protein, this is a delicious breakfast without the eggs!
Apple Sausage Brussels sprouts Hash
Paleo Apple Sausage Brussels Sprouts Hash! The perfect sweet and savory meal made with simple ingredients and quick to cook. Doubles as breakfast or lunch. A great for meal prep recipe!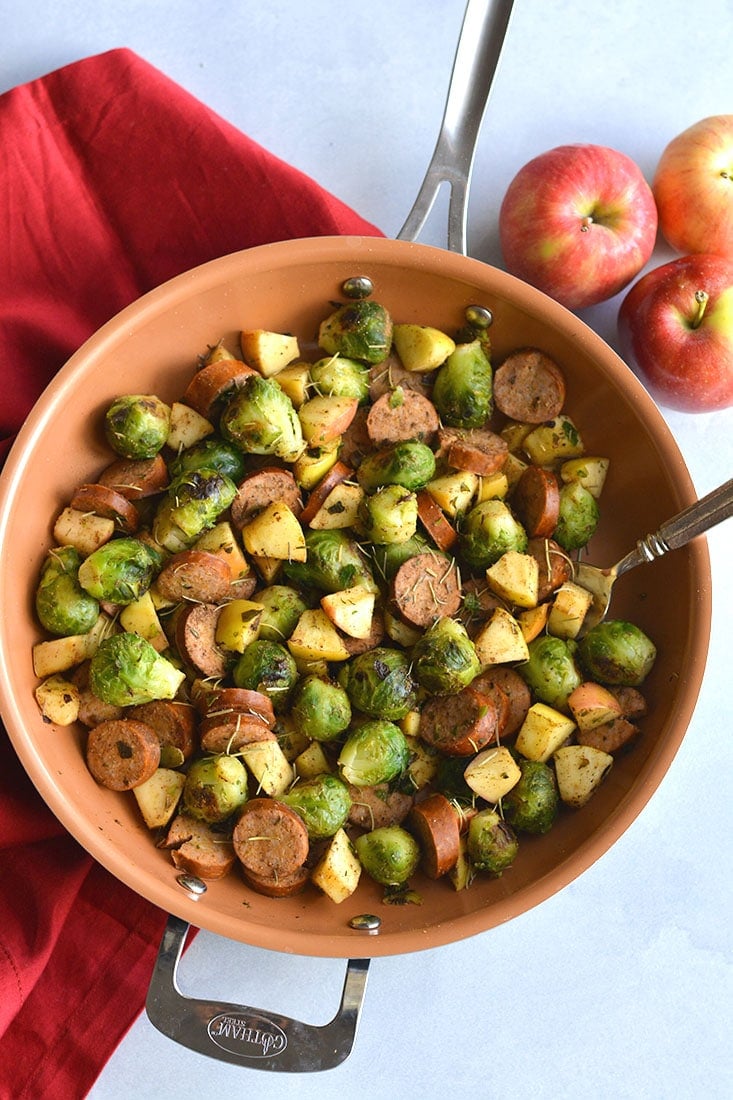 Low Carb Breakfast Hash
This Low Carb Breakfast Hash is loaded with turkey, spices and tons of veggies. A high protein, fiber rich meal to start the day. Omit the eggs for an egg free breakfast.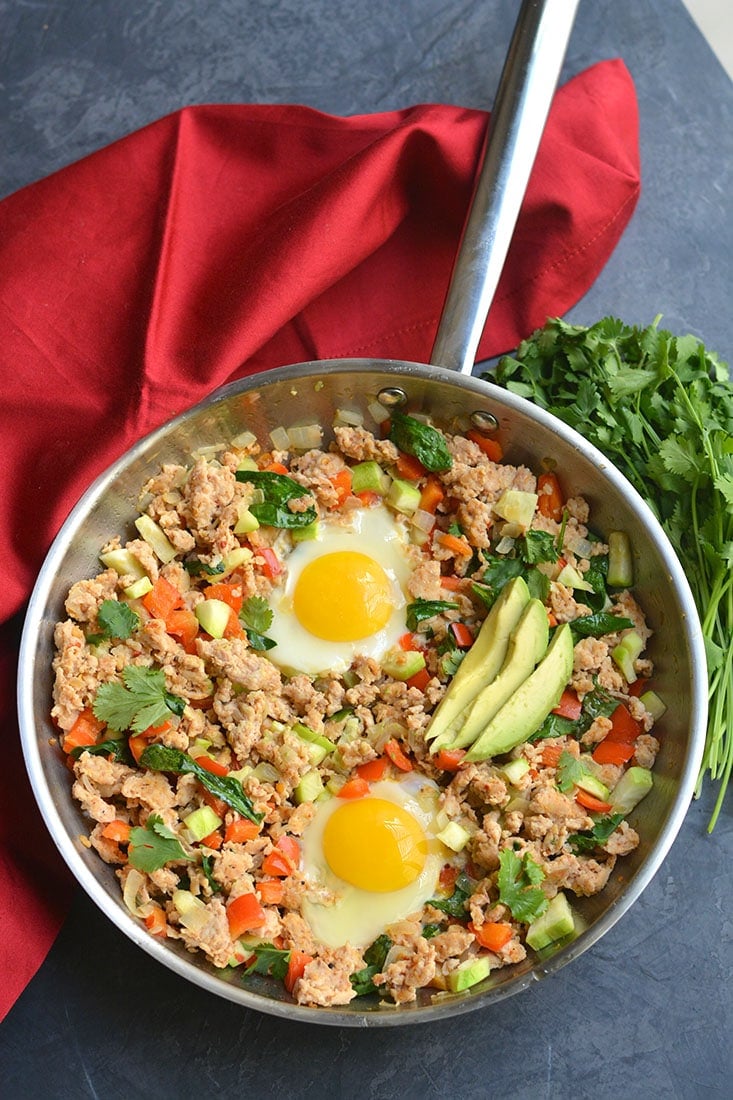 Breakfast Meatballs
Meatballs for breakfast! These protein and veggie packed balls are great for prepping in advance. Serve with your favorite veggies and take with you on the go. Easily customizable, simple to make and delicious!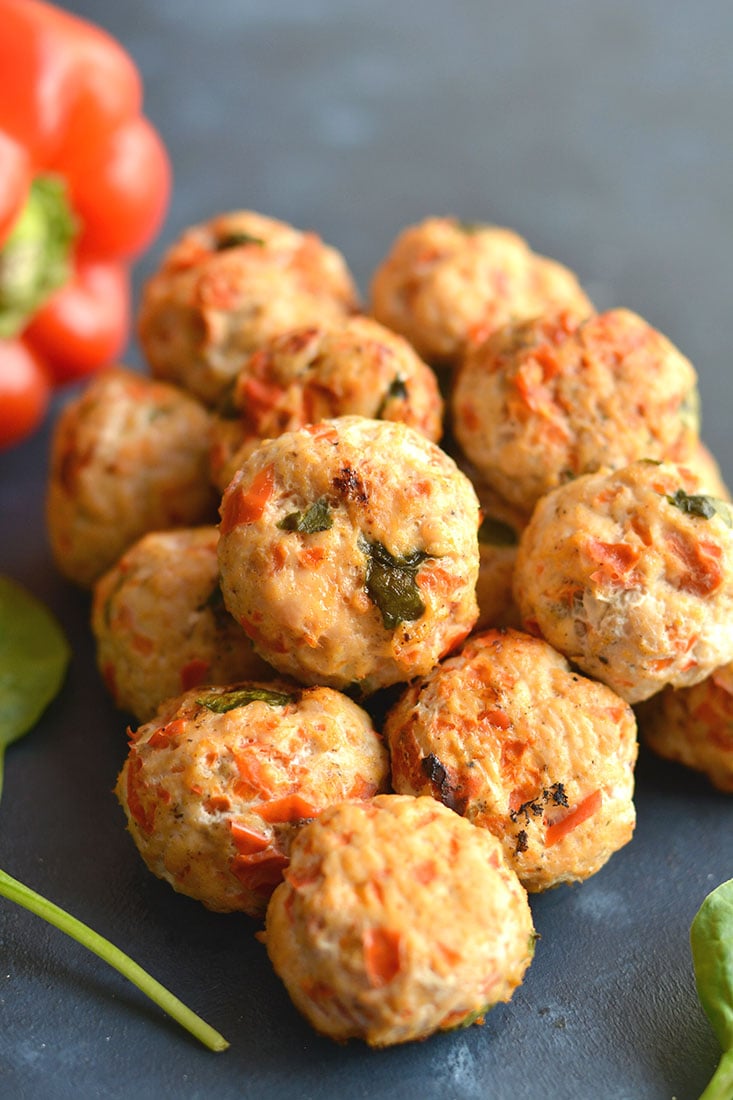 Pumpkin Gingerbread Smoothie
An overnight smoothie filled with antioxidants, probiotics and protein. An energizing way to start the day! Blend the night before and eat the next morning.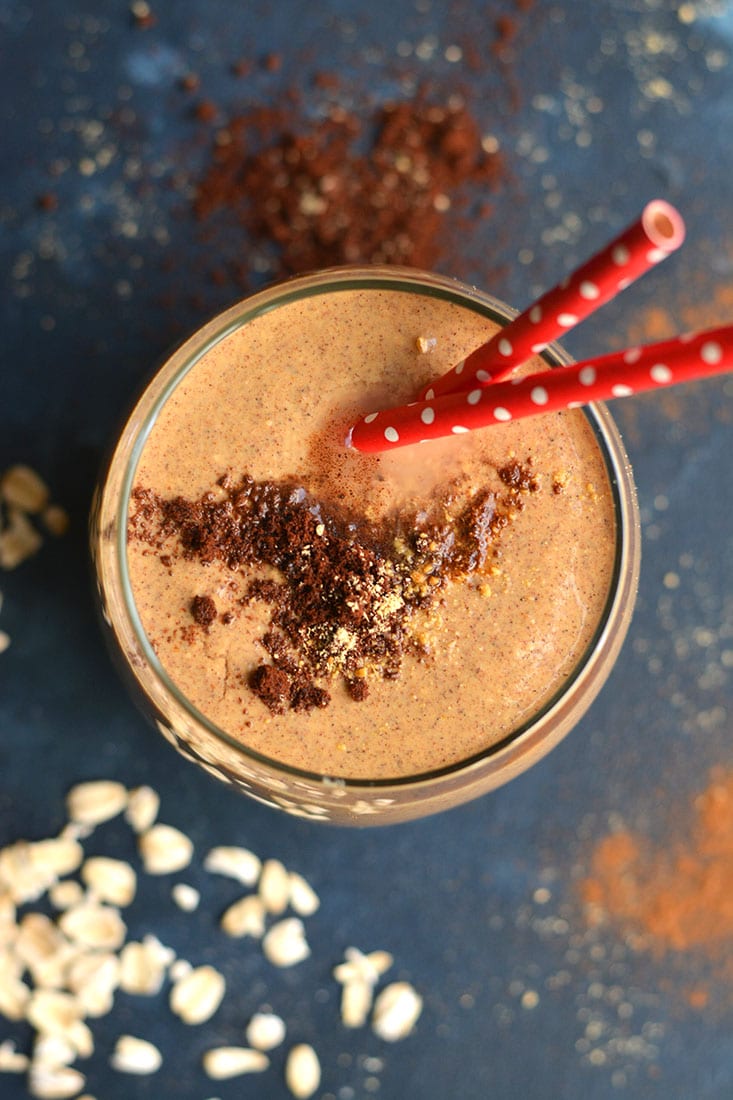 Turkey Sweet Potato Broccoli Hash
A quick and easy, egg-free breakfast that the whole family will love. Perfect for meal prep and increasing veggies. Filling, hearty and full of flavorful spices.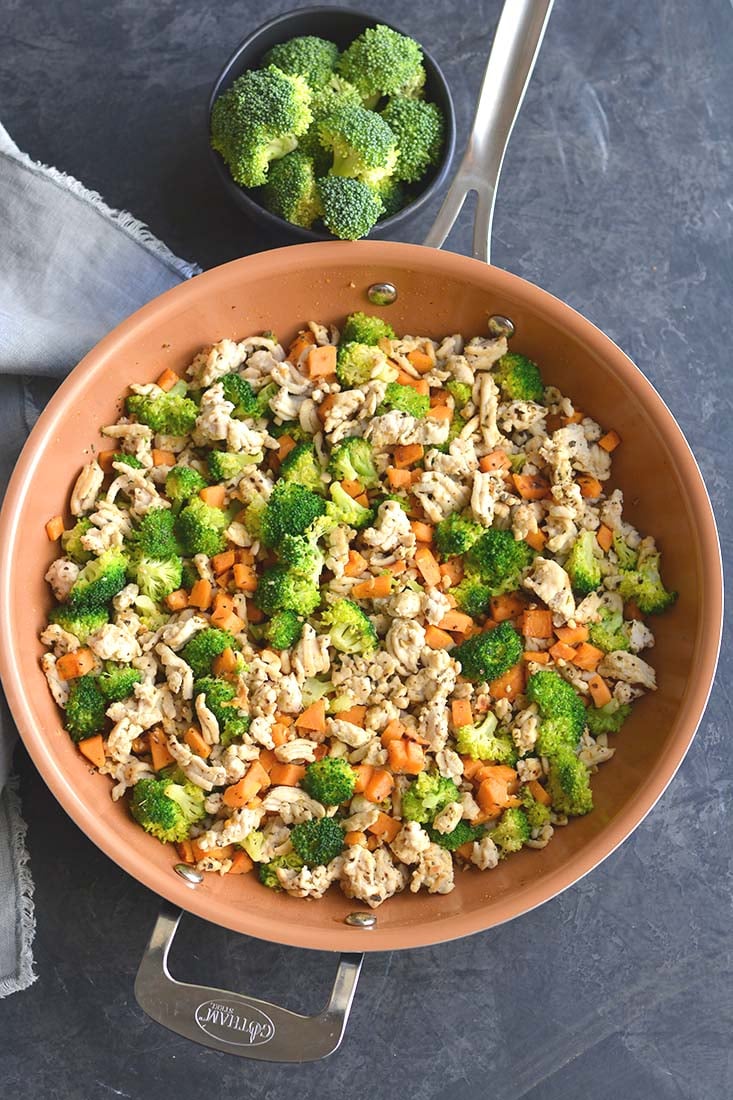 Chocolate Mocha Fudge Protein Smoothie
Get your caffeine fix with a plant based smoothie. Made with just 5 ingredients this smoothie is perfect for an egg free, high protein breakfast!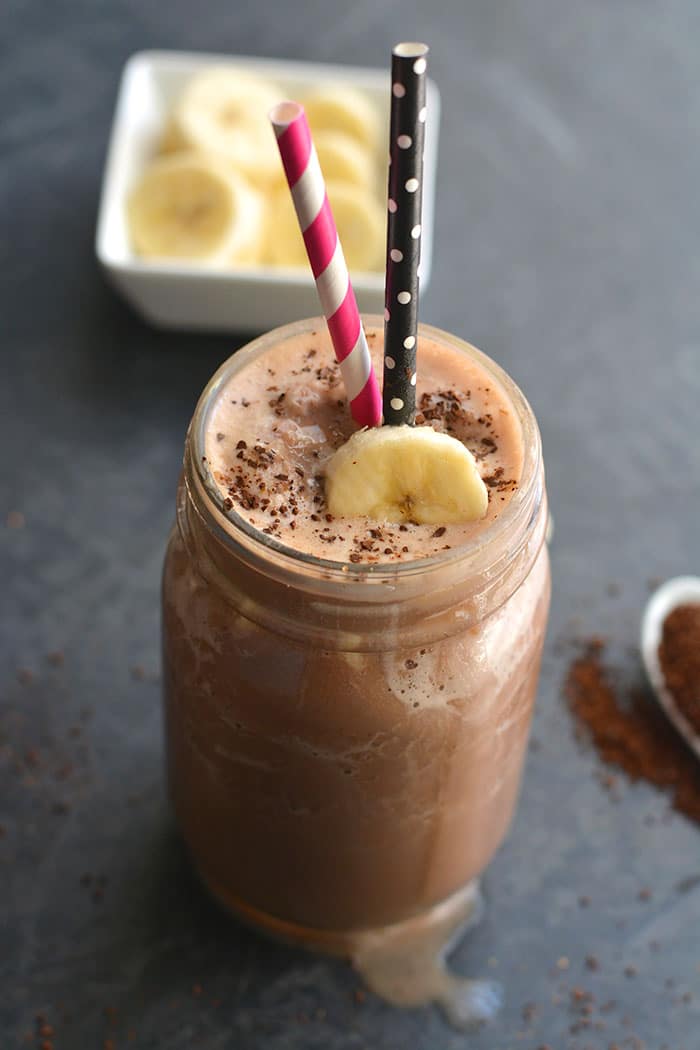 High Protein Chocolate Oatmeal
Make better balanced oatmeal with protein for balancing fat loss hormones and losing weight. Prep as instant oats or overnight oats with simple, healthy ingredients.