Hi Friends!
Hope you're enjoying your day so far! I've had a lot of you ask what motivated me to lose weight and how I did it. My Aunt Barb emailed me this week with this question. She inspired the post. So here it goes...
The thing is I didn't wake up one day and say to myself "I need to lose weight & my goal is 80 pounds." As a matter of fact, I never started my journey with a diet or thought about losing weight. It was never a planned goal to lose weight. My weight loss journey began as a fitness goal. I was traveling to California weekly as a consultant and began walking on the beach every night.
Truth is I was bored with life. I wasn't living or experiencing life. I had low self-confidence for as long as I can remember and that transformed into a fear of failing which I carried around with me from childhood into adulthood. Instead of trying things, I held myself back to be safe.
Walking on the beach every night became a turning point in my life which drastically changed who I was and my confidence. It was my time to reflect. Who am I? What's important to me? What do I want to experience in life? Why am I scared of living? I realized I wasn't confident in myself. I had been a size 12 or 14 since high school. I tried to diet and lose weight so many times, but was never successful. Then I injured my leg in 2000 which became an excuse for me to avoid exercising. It was also a major player in my low self-esteem.
So what was different about my experience 5 years ago? I stopped thinking about dieting and started thinking about living. I was thinking about how I wanted to be healthy, experience life, be confident and most important...STOP allowing my injury to define me. As I walked every night, the weight began to shed from my body as did the fear.
Within a few weeks, I dropped 10 pounds. When that happened I felt empowered. I could take on anything in the world. It was an incredible feeling. From that moment, I was determined to lose more weight. I began changing my eating habits, tracking my calories and watching my portions. Everything fell into place.
A couple before & after pics.
Before Weight-Loss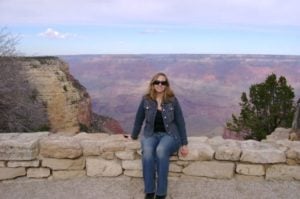 During Weight-Loss (after 10 pounds lost)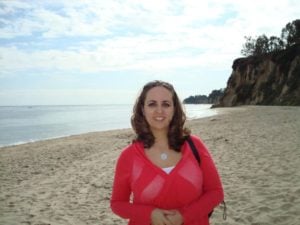 After Weight Loss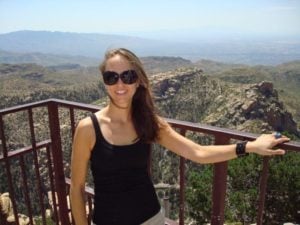 Today...Still Getting Stronger
Looking back, I wish I had documented my weight-loss better with pictures. But like I said, it wasn't planned it just happened. In the end, I lost 80 pounds in 18 months. My relationship with health and fitness blossomed into the love I have for it today.
What's my advice to those of you wanting to lose weight? Stop thinking about diets. Diets are trends, short-term. Look inside yourself and find out what's motivating you to lose weight. Identify things you can change in your eating and activity to lead a more healthy lifestyle. Small changes add up big over time. If you stick with and are patient, it will happen.
What's your weight-loss motivation story?
Lots of Health, Food & Love,

Facebook | Twitter | Pinterest |Instagram