Hi Guys!
Some good news today friends! I saw the orthopedic Monday. She reviewed the MRI and said I can start weight bearing gradually. Actually, she said I need to. The MRI showed some weirdness and they're not sure if it's because I haven't walked in so long or if I have this other condition. Only time will tell.
I started doing a little walking at home, but having a lot of swelling and pain in my knee. I swear my body is so high maintenance. I'm going to give it an alter ego. It has it's own personality like a bratty teenage girl. But I can't worry about that right now because this morning I'm having a small outpatient surgery for my nose. Wish me luck! There's always something scary about someone messing with your face.
Now let's see some food! If you're new to Skinny Fitalicious, What I Ate Wednesday is a post I do every week showcasing my meals from one day. It's fun to see what other people eat in a day. It's also great motivation for me to eat balanced and create more delicious recipes!
Brunch. These were eats from Sunday. I had a late breakfast which turned into brunch. An egg white, turkey bacon burrito with spicy blender salsa and a side of broccoli.
Snack. No lunch happened since I had a late breakfast so I just had a snack & a smoothie. A pumpkin almond joy bite. I forgot how good these are!
Snack. A cantaloupe carrot pineapple smoothie. Trying to get a boost of vitamin C before surgery.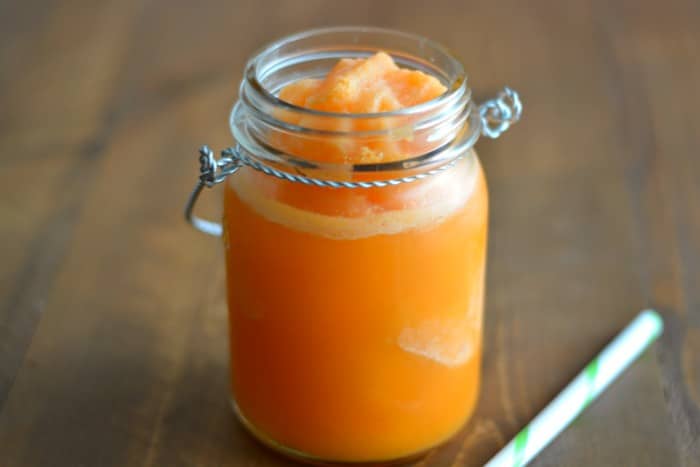 Dinner. Paleo turkey meatball spaghetti squash. I've officially begun spaghetti squash feast! I'm pretty sure I could like off squash alone.
Snack. A Ruby Rocket's mango sweet potato butternut squash pop. Holly yum!
Do you have an alter ego for your body? What food could you live off of?
[Tweet "How I Deal With A High Maintenance Body Is Eating Good Food! #WIAW"]

Facebook | Twitter | Pinterest |Instagram
Disclaimer – this post may contain affiliate links. Read more about my policies here. Thank you for your support!
[AdSense-A]
Linking up with Peas & Crayons for What I Ate Wednesday