Low Calorie Italian Casserole made with zucchini, brown rice and artichokes is an easy, make ahead freezer casserole. A nourishing, healthy dinner that's filling & bursting with Italian flavorings. Gluten Free + Low Calorie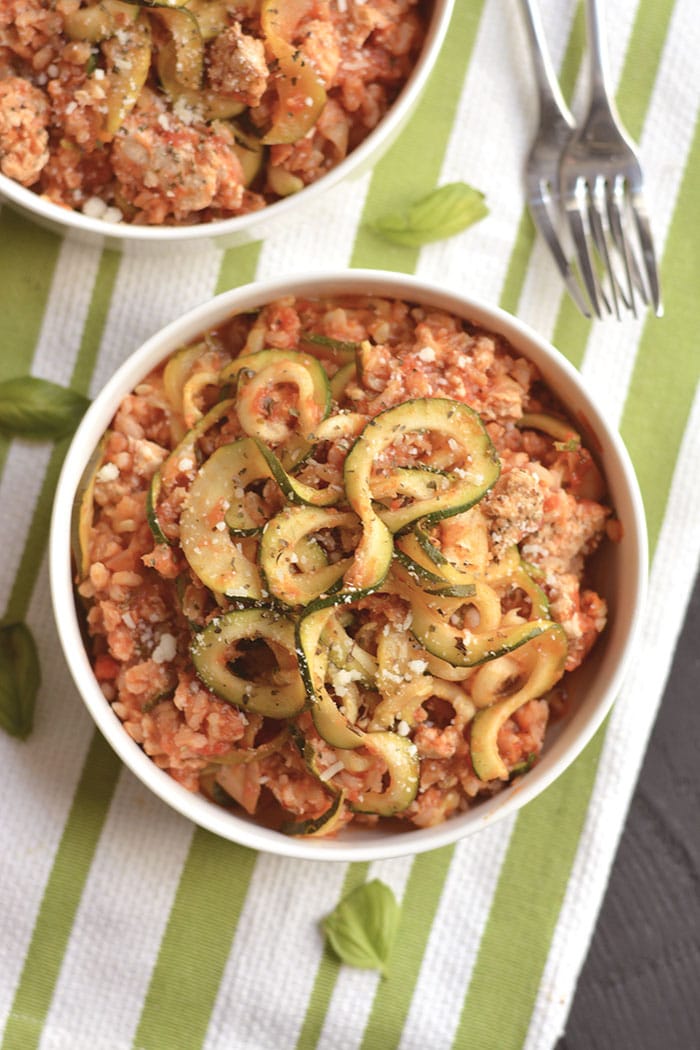 Lately,  motivation has been tough. If you've been following me awhile, you know I L-O-V-E working out. Considering the gym is DEAD right now, I should be dying to go so I can have the whole place to myself so I can do circuits without a zillion people everywhere.
One of the perks of living in Arizona is no one goes to the gym in the winter, even in January. Everyone wants to be outside in one of the cooler months of the year.
So how do I push myself through times when I'm not feeling it? Change it up!