Chocolate Protein Cookies made with six healthy ingredients! Layered with chia, flax, peanut butter and banana, these scrumptious snacks are gluten free, dairy free, low calorie, Paleo and vegan. A simple post workout snack! Gluten Free + Paleo + Vegan + Low Calorie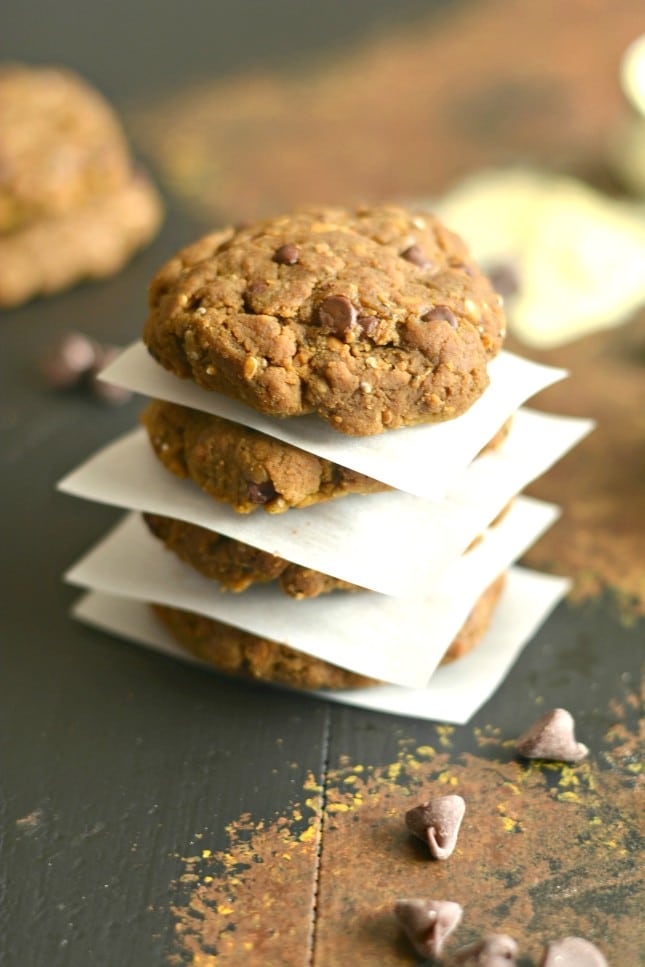 Chocolate Cookies!!! Need I say more?
And these aren't just any cookies, these are YUMMY Chocolate Protein Cookies!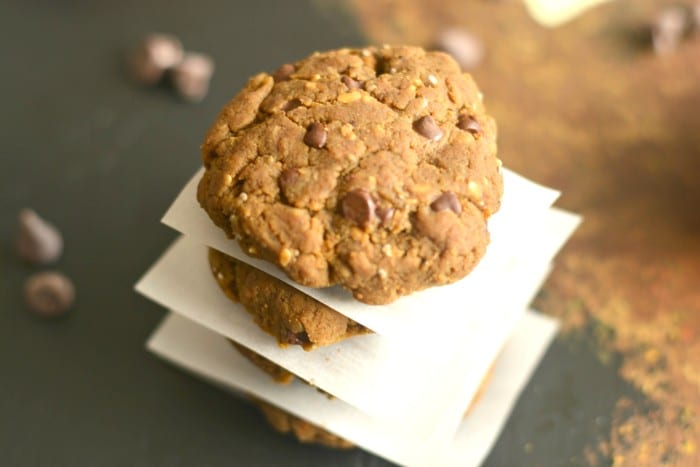 Once upon a time, I deprived my body of protein. I would workout, workout, workout then I would feed my body one egg white. But truthfully, I didn't know better.
Of the three macronutrients, protein is commonly the one most are not getting enough of, particularly women and those who are fitness newbies. Personally I think macro nutrition should be part of standard education because it's so important for everyone to understand and even more now with the obesity epidemic.