If someone were to tell me Sundays were a day of relaxing, I would laugh because my Sundays are always busy. They usually consist of the gym, errands, laundry, planning work and fitness schedules and spending hours in the kitchen prepping meals for the week.
I must admit despite my deep love for cooking, some Sundays I just don't have the energy or motivation to cook. I'm sure many of you struggle with this as much or maybe even more than I do. Lucky for you and for me, there are many ready-to-eat meals available now like Perfect Fit Meals offering convenient and healthy ready made entrees so you can kick back and enjoy a relaxing Sunday without the guilt of skipping meal planning.
Perfect Fit Meals are dietician designed, ready-to-eat entrees that are pre-portioned and calorie controlled (~300 calories). As you know, I'm a stickler for pre-portioning my meals and counting calories to maintain my 80 pound weight loss. Perfect Fit Meals delivers hand crafted meals low in sodium with lean proteins that are hormone free, high fiber vegetables and low glycemic carbohydrates. Each entree contains no artificial sweeteners, added preservatives and are BPA free.
Perfect Fit Meals not only deliver satisfying, nutrient dense meals, but also fresh quality ingredients through the use of innovative vacuum sealed packaging. At first glance Perfect Fit Meals appear to be a frozen meal but they're not, they're fresh and long lasting too. The label clearly states a fresh by date on the front so you know when to eat or freeze by.
To make your Perfect Fit Meal, no cooking is necessary. Simply remove the paper label around the outside and microwave the food with the plastic wrap on according to the instructions on the back which is where you will also find a detailed list of ingredients and nutrition information. Once the microwave has done its job, just remove the plastic wrap and eat. It's that easy! No chopping or prepping, no clean up, no dirty dishes. That is…if you're not fancy like me and don't use a dish!
One note, Perfect Fit Meals are not certified gluten free but do contain lower gluten content. Perfect Fit Meals asks you leave them a message on their Facebook page if gluten free is important feature to you. Perfect Fit Meals offers 16 different entree options. I tried the Turkey Enchilada Casserole, Herb Crusted Chicken and Havana Chicken. Personally, my favorite was the Herb Crusted Chicken with green beans and potatoes, but honestly all the meals I had were delicious!
Perfect Fit Meals are ideal for the person who wants to eat healthier (and maybe doesn't know where to start), is short on time and/or can't afford to spend hours every Sunday in the kitchen. These ready-made entrees retail for $5.99-7.00. They're currently available in Kroger stores in Phoenix and soon to be in Albertson's too. Perfect Fit Meals are available in other states too and are quickly expanding. Check here to find a location near you!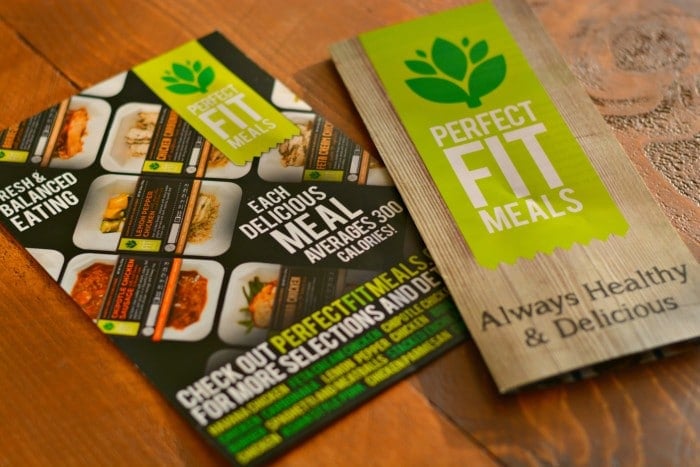 Do you meal prep? What are your meals when you need a break from cooking? 
[Tweet "#MealPrep Made Easy with Perfect Fit Meals, #Healthy #LowCalorie #ReadyMade Meals #ad"]

Facebook | Twitter | Pinterest |Instagram
Disclaimer – This post is sponsored by Perfect Fit Meals. I was provided free meals and compensation for my honest review of their products.
[AdSense-A]