A mid-year for today's thinking out loud and find out how you can get free health coaching! 
I can't believe it's June, almost July. It seems like yesterday when I set these huge, dream-like goals for myself. In case you haven't been around from the beginning, here's the short version. At the end of last year, I left my corporate job to become a licensed holistic nutrition practitioner and health coach.
After battling hormone issues for two years and receiving an overwhelming amount of emails from women going through similar problems, I knew I had to find a way to help others. It was a big leap, and there are weeks, days and moments when I wonder what I'm doing and where I'm going. But I remind myself this is where I'm meant to be right now. Now for the updates!
[Tweet "Find out what @skinyfitlicious has been up to latey! #goals"]
HEALTH
Living Gluten Free
It hasn't been easy. When I was in Chicago a few weeks ago, it reminded me how hard and frustrating it is eating outside of my house with food allergies. I still have food related issues going on, but will save that for another day.
Stay Injury-Free
So far, so good! From 2014 to 2015 I had 3 major injuries, this is the longest I've gone without an injury. I can tell my body is in a much better place and reducing my stress from leaving my job was a major factor in that.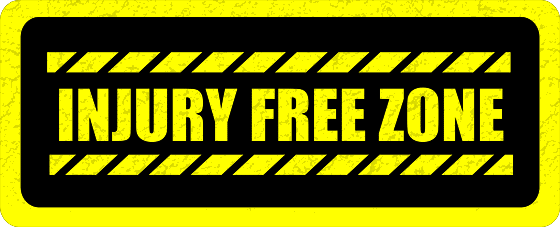 Hip Surgery
Surgery is scheduled but I won't lie, I'm scared. As luck would have it, a triathlete from my gym went through it 2 months ago. It's a huge relief talking to someone my age who's gone through it. He referred me to an awesome surgeon. He told me 10 days after surgery I'd be riding a bike. We will see…
[AdSense-A]
Fitness
My Workouts
I rotate between swimming, lifting weights, cycling, elliptical-ing and power walking so that I'm never doing the same thing on back to back days. Right now my workouts are more cardio focused as I want to drop a few pounds before surgery. But this is the best I've felt in years.
Instructing
What I didn't anticipate this year was becoming a certified swim instructor, and I could not love it more! It's been good for me on a personal level. They say when you help others, it helps you. That could not be more true!
As of last week, I'm also teaching group cycle. I wasn't looking but the opportunity came and I said yes! I can either ride alone or ride with others and motivate them along the way.
[AdSense-A]
Blogging
I'm still blogging! While it's a lot of work, I love doing it. Reading your emails, comments bring me more joy than you'll ever know. As it has grown, I've realized I need to start changing some things. I've been considering hiring someone to work on a few projects. I'm also getting ready to launch a program (stay tuned!) and need to focus my time on that. That is if I can get my type A personality to release the reigns. 🙂
Professional
Find Work
In January, I was worried how I would work while in school. I don't have a husband's income to fall back on it, it's just me. I need to make money so I wouldn't blow through all my savings. It worked out and now I freelance regularly for multiple websites. It's given me flexibility, pays the bills, and it gives me an excuse to make more food. 😉
[AdSense-A]
Nutrition School
I'm enrolled in two programs. A holistic nutrition practitioner program with an emphasis in sports nutrition. I graduate July 2017 then can take the NANP board exam to work in a clinical setting. I love it, but it's a lot of work.
Between school, working, blogging and instructing, I'm working long very days. It's no joke when they say entrepreneurs work 1371983741-3875 times harder than anyone else. My #1 priority is nutrition coaching though which is why I need to start planning and building a coaching practice, yet another reason why I need to hire help for the blog.
The second program is a health coaching certification through Institute of Integrative Nutrition which I finish the end of this year, and this is where you can get free health coaching!
Free Health Coaching
In order for me to fulfill my graduation requirements, I have to conduct health coaching sessions.
What You Get:
3 50-minute health coaching sessions FREE, done via Skype, FaceTime or Phone Call!
Access to an exclusive Facebook group to ask questions, get positive support from others & to share your victories.
Special discounted rate if you sign-up for ongoing coaching services.
If you're interested fill out the contact form below. I'll be in contact in a few weeks with more details. Spots are limited to 6 people so if you're interested, act now! Applications will be accepted until June 30, 2016.
[contact-form][contact-field label='Name' type='name' required='1'/][contact-field label='Email' type='email' required='1'/][contact-field label='Website' type='url'/][contact-field label='Age' type='text' required='1'/][contact-field label='Male/ Female' type='text'/][contact-field label='What Is Your Goal? Weight Loss, Hormone Balancing, Healthier Lifestyle, etc.' type='text' required='1'/][contact-field label='Why Would You Like Health Coaching?' type='textarea' required='1'/][/contact-form]
[Tweet "Find out how you can get FREE #Health Coaching from @skinyfitlicious "]
Where are you with your goals this year? What's one thing you would like to work on?