High protein breakfast recipes are the ideal way to start your day and how I recommend all my clients eat for their weight loss goals. Protein is guaranteed to keep blood sugar stable and it is shown in studies that those who start their day with protein eat fewer calories throughout the day.
How do you add more protein to your breakfast? Eggs are a great option and they're highly versatile, but I get they're not everyone's cup of tea. This roundup includes everything from eggs to hashes to high protein oatmeal to smoothies and a few more clever ideas to keep you full and keep morning cravings away.
Get the best High Protein Breakfast Recipes in this roundup to keep you energized and full!
High Protein Breakfast Recipes
Yep, that's right! You can have meatballs for breakfast! These protein and veggie backed balls are great for meal prep and are easy to make in a big batch!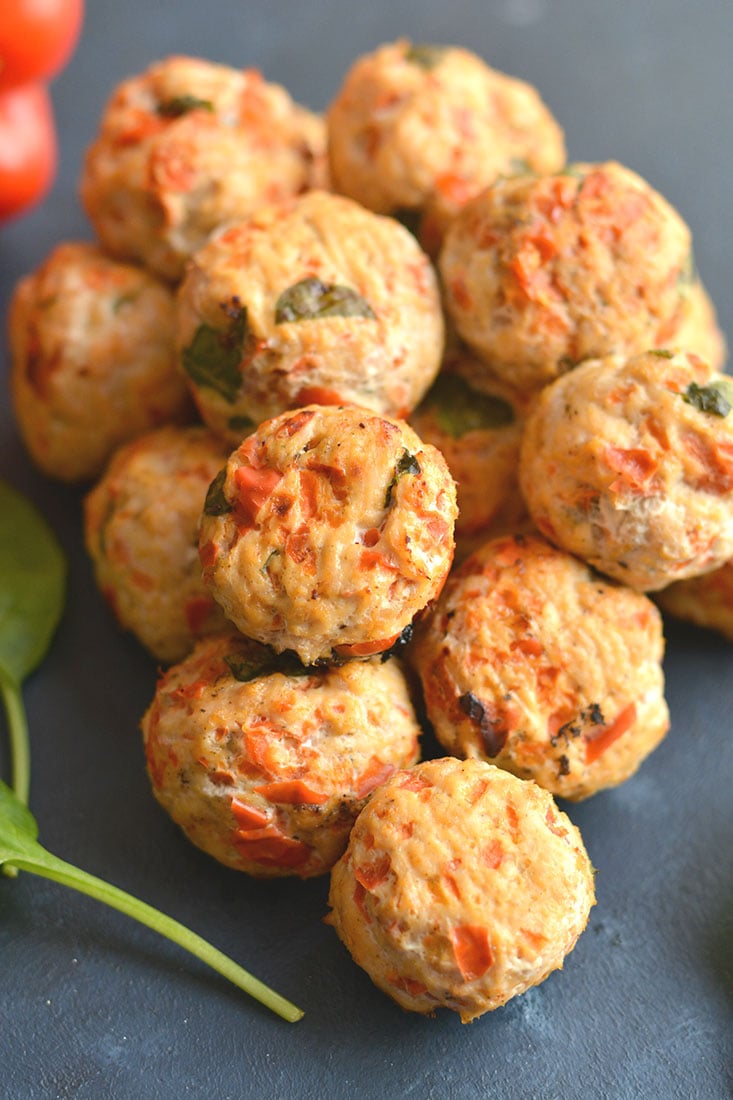 Meal Prep Chorizo Sweet Potato Breakfast Hash! This egg free hash is loaded with vegetables, flavor and nourishment. A filling Whole30 breakfast that strikes the perfect balance of sweet & savory!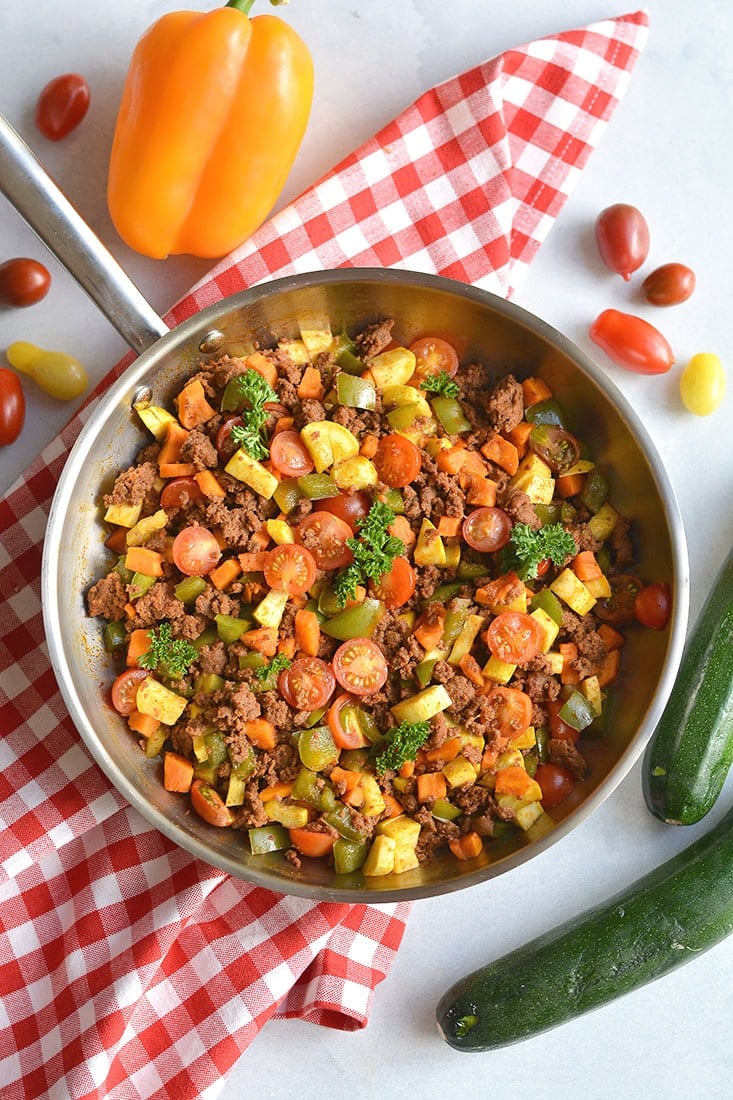 Chocolate Mocha Fudge Protein Smoothie! Get your caffeine fix with a plant based smoothie. Made with just 5 ingredients this smoothie is perfect for post workout recovery or a quick energy boost.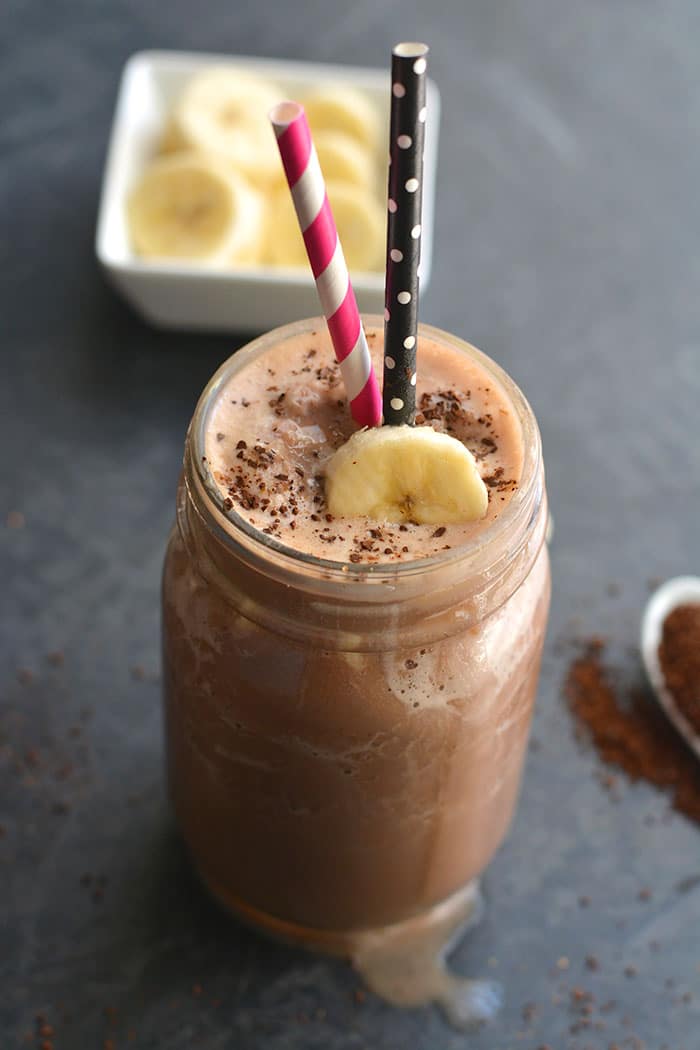 Low Carb Pizza Frittata! An easy crustless egg bake for breakfast, lunch or dinner that tastes like pizza and is packed with veggies.
Low Carb Breakfast Cauliflower Fried Rice is an easy breakfast meal prep perfect for a healthy breakfast. Freezer friendly, easy to make and delicious!
Meal Prep Breakfast PRO Bowls! Meal prep breakfast like a PRO with these protein + produced packed make ahead breakfasts. Prep the food over the weekend and toss them in a meal prep container to take with you on the go. Breakfast never got easier or healthier!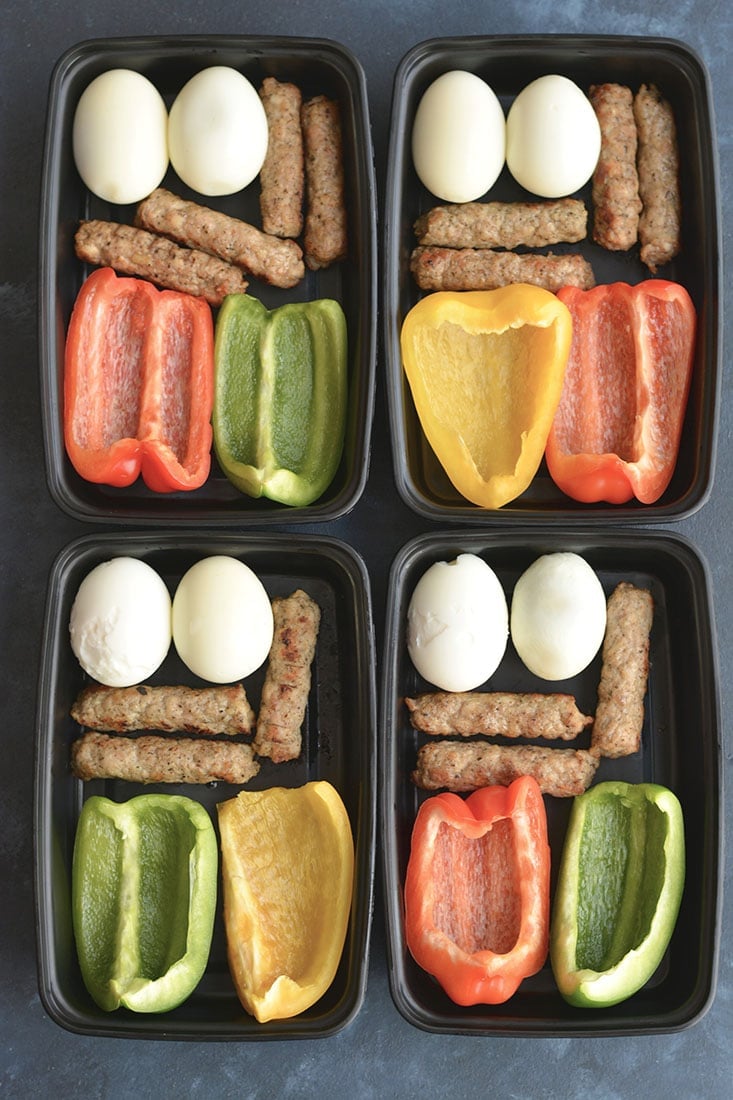 Skinny Greek Yogurt Cherry Smoothie! This high protein smoothie with Greek yogurt and sweetened with stevia is lightened up. Great for breakfast on the go or a post workout recovery snack!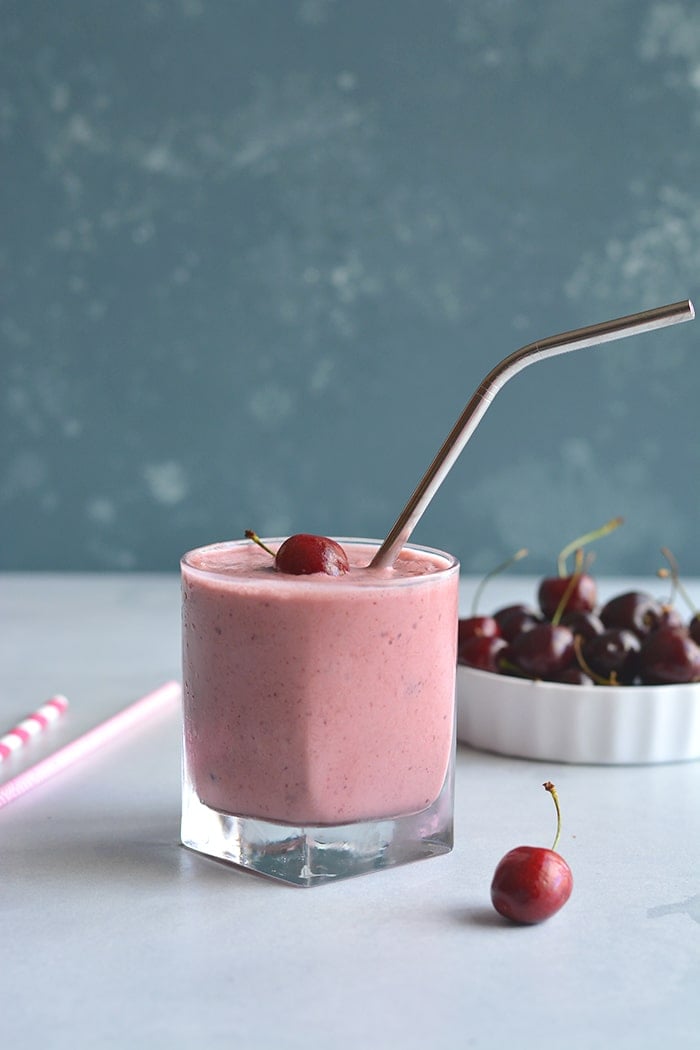 High Protein Oatmeal! Start your day with oatmeal made healthier with protein and omega-3's. Great for balancing hormones and fighting inflammation. Prep as instant oats or overnight oats.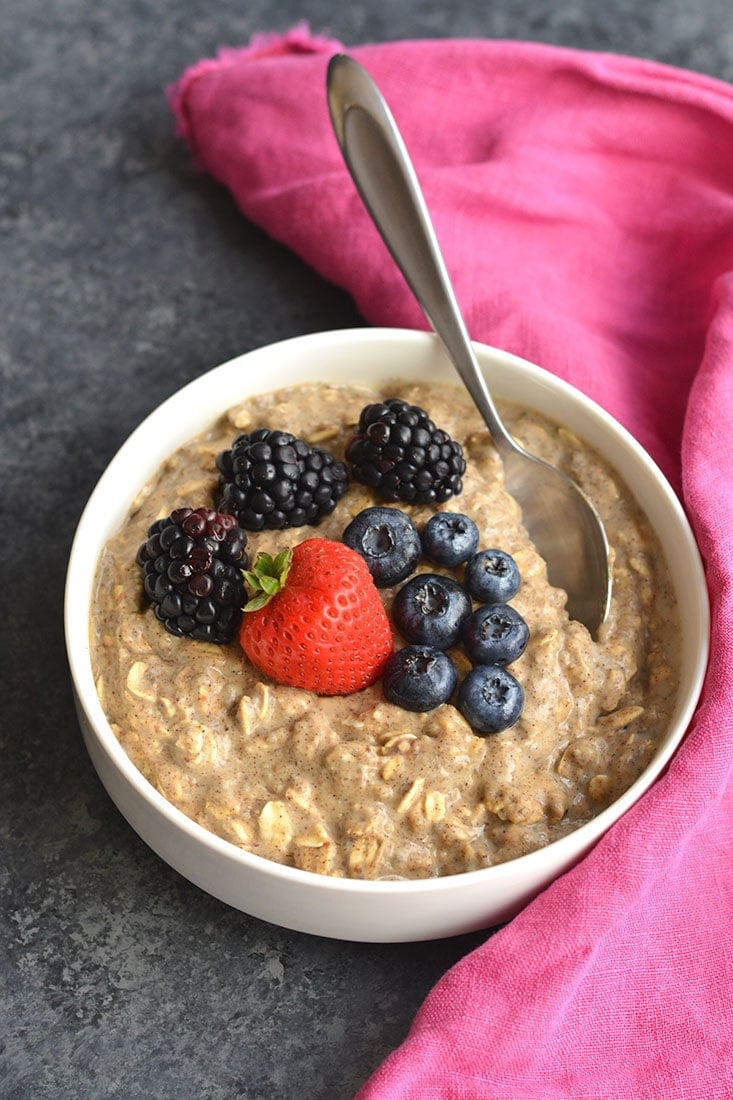 These egg muffins are a great paleo, gluten free, low carb breakfast choice. Even better, these muffins are freezable so they are great for meal prep!
This Butternut Squash Breakfast Hash is loaded with nourishment and has the perfect balance of sweet and savory flavors. High protein, this is a delicious breakfast without the eggs!
This Tomato Spinach Egg White Frittata is a healthy veggie-filled breakfast. An easy Whole30 recipe that's high protein and great for meal prep!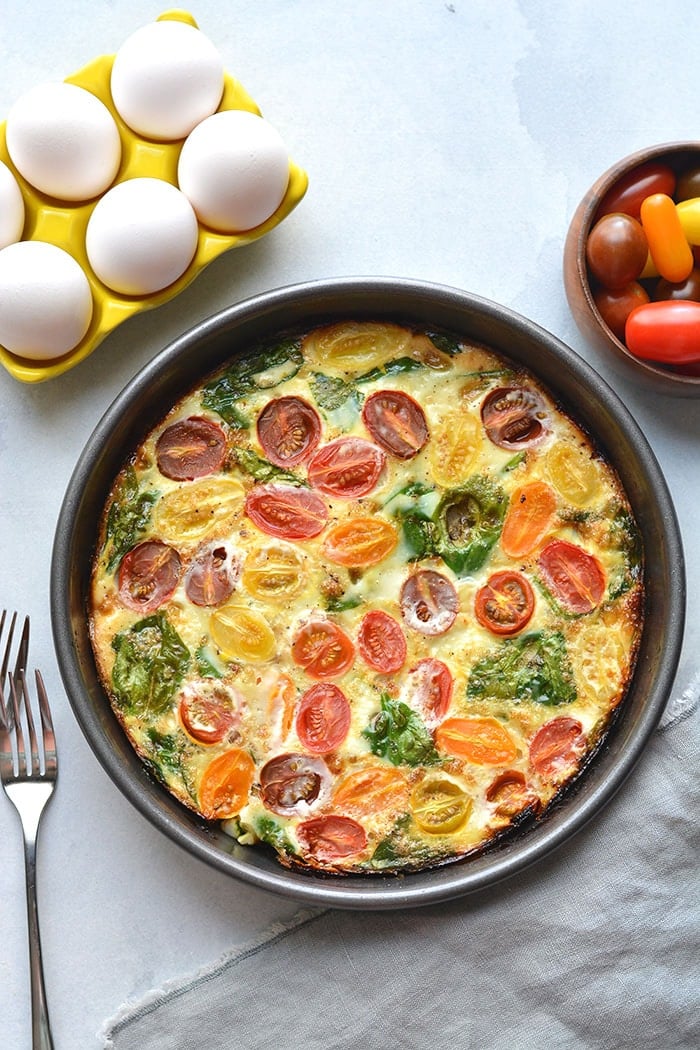 It's no secret that I love egg muffins! These cheesy sausage versions are packed full of flavor and texture. Eating healthy doesn't mean missing out on taste!
Meal Prep Sausage & Veggies! This protein and veggie packed meal is made EASY on a sheet pan and divided into meal prep containers for any meal. Eat it for breakfast, lunch or dinner!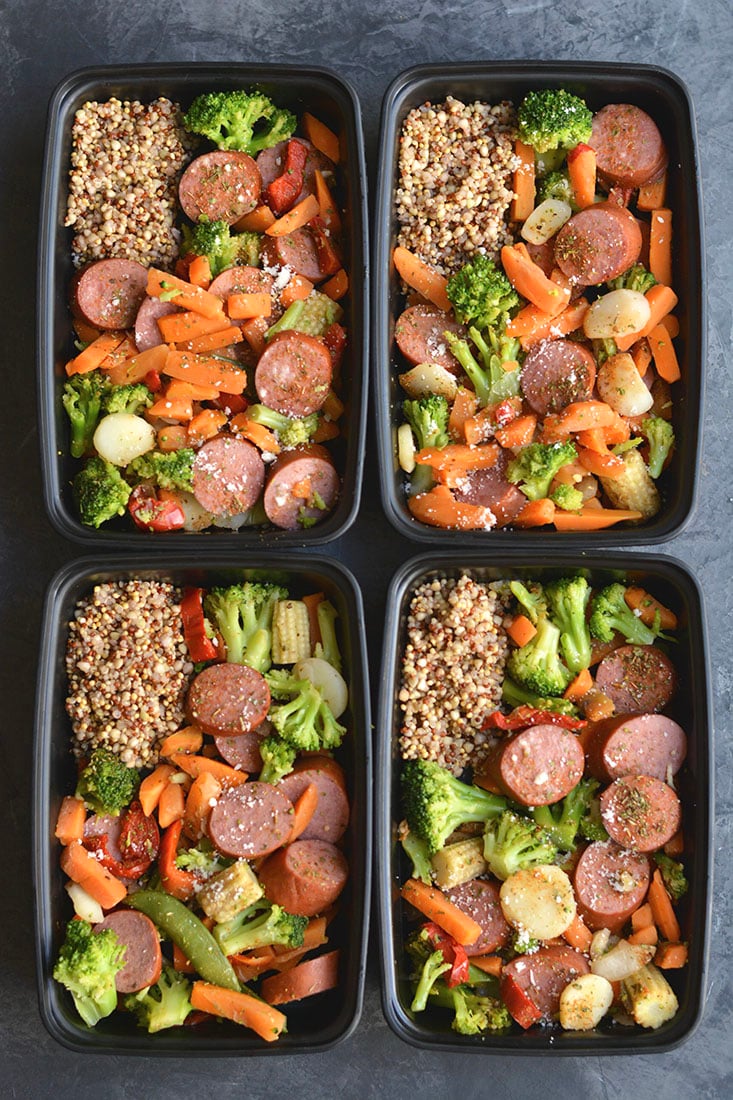 These mason jar eggs are a perfect on the go, protein packed, low carb breakfast. Just thirty minutes to make them and they can be stored in the fridge for breakfast all week!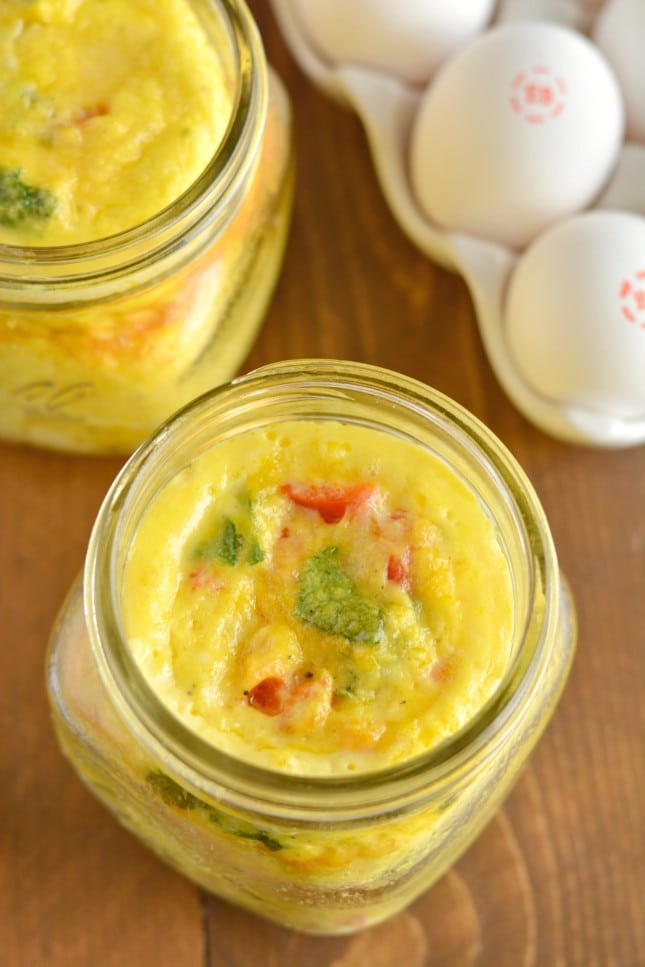 This low carb breakfast option is my take on a crustless egg frittata and it's also paleo, gluten free and low calorie. Loaded full of flavor, this is a great option for a warm breakfast.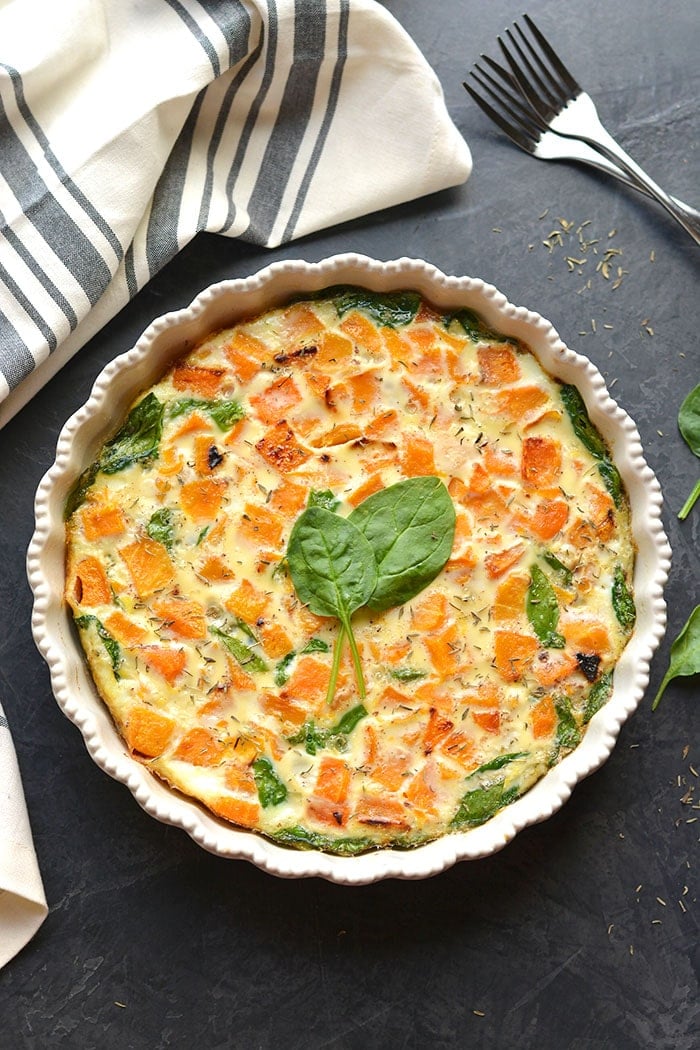 There's a reason why I love egg muffins, they are great for meal prep, high in protein and low in carbs and fats, I also love that you can pack them with your favorite veggies! These Cauliflower Egg Muffins tick every box!
This is the last of my egg muffin recipes for this post, but definitely not the least favorite! Made with coconut flour, these egg muffins have a rich and creamy texture.
Pizza is not just for breakfast guys! This veggie packed low carb breakfast pizza has a simple cauliflower crust and is topped with all your favorites. Perfect for feeding a crowd!
This sheet pan, low carb breakfast has big flavors for less calories and it also happens to be low calorie! Super easy to make and tasty as hell!
Here's another super simple, low carb breakfast pizza for you. Made with fresh vegetables and herbs, this easy one pan dish is packed full of flavor.
This hash is a high fibre, high protien, low carb breakfast that will get your day off to the right start! Perfect for meal prep and great to serve with a fried egg for a great brunch!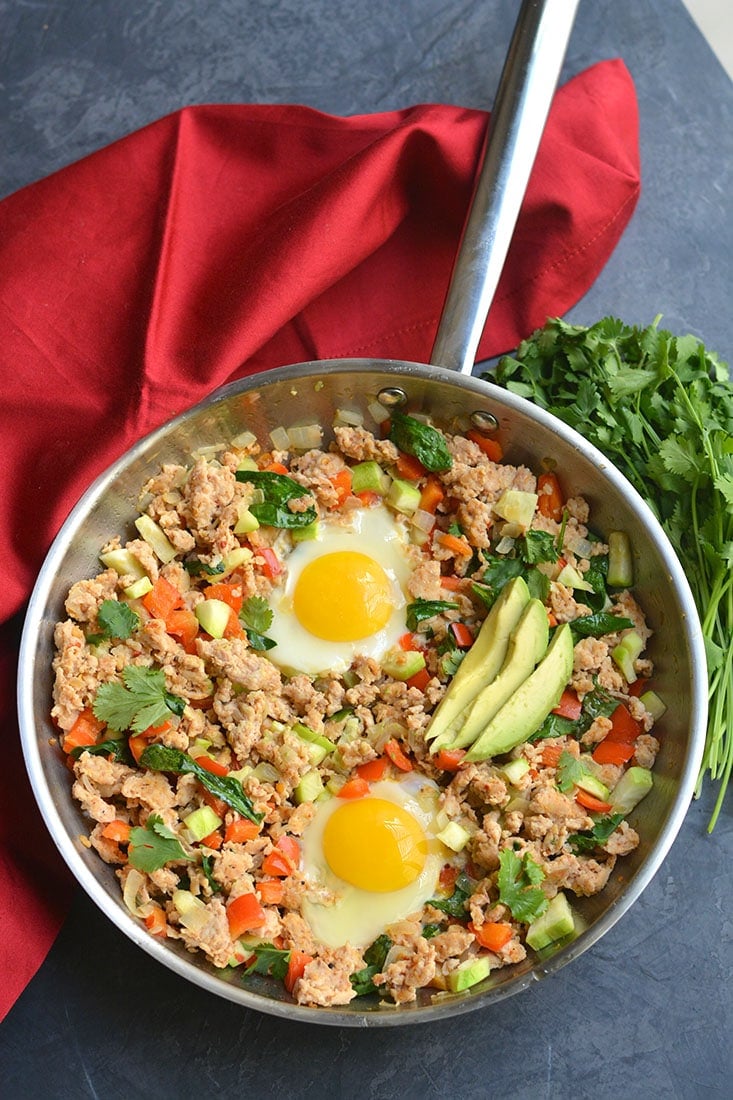 Tex-Mex Avocado Egg Muffins! Made with salsa and avocado, these egg cups make a nutritious low carb breakfast. Easy to make ahead of time and warm up on the go!
Paleo Apple Sausage Brussels Sprouts Hash! The perfect sweet and savory meal made with simple ingredients and quick to cook. Doubles as breakfast or lunch. A great for meal prep recipe!