Today I'm sharing 3 Things You Need For Healthy Weight Loss, three very important things! Before I share them, here's why they're important.
Awhile back I shared this video on the watch out's on calorie counting with apps. Many of my one-on-one clients use apps to calculate calories and I spend a lot of time educating them the dangers of using apps to calculate calories for weight loss.
A reader responded to the video stating she's been getting B12 injections, taking a holistic supplement and eating 1200 calories to lose weight. When I read this, my stomach did flip flops.
Problem #1 - 1200 calories is too low and causes metabolic problems.
Problem #2 - No supplement yields lasting weight loss.
Problem #3 - Quick fixes don't teach you to build healthy habits.
Diets, pills, supplements, cleanses, detoxes, injections, etc. These are quick fixes, meaning once you stop doing them and go back to your old habits, you'll re-gain the weight. Don't waste your time or money on them!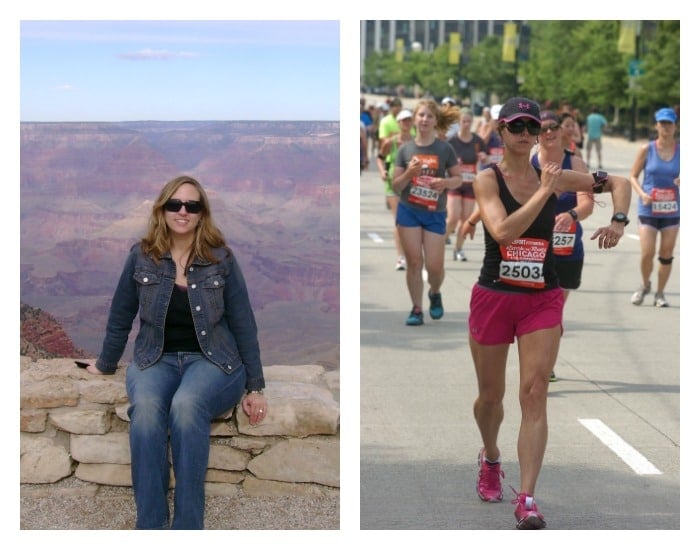 For those of you wanting to lose weight, I challenge you to instead, ask yourself why you would do something temporary instead of putting the effort into building new habits that support a lifestyle change. You'll likely uncover the real roadblocks to making changes. Very powerful!
It wasn't until I committed to making healthy habits consistent in my life that the weight came off, and it stayed off for over 7 years. As someone who battled weight most their life, I know first hand how easy it is to fall for these quick fixes which is why I'm giving you 3 things you need for healthy weight loss.
3 Things You Need For Healthy Weight Loss
Effort
To lose weight, you have to put in the work. Schedule your workouts, meal prep, plan what you eat, how you eat and how you will deal with roadblocks and challenges. Be informed, read, ask questions. Weight loss is a process of learning how to build new habits for life. As with any goal, that means there's work involved in reaching it.
Consistency
To lose weight, it takes consistency. In order for your body to respond to changes, you have to do things regularly. Doing something for one meal, one day, one week, doesn't count. This is why building habits and making them part of your life forever is so powerful.
Many think losing weight is about having the willpower to do something for a set number of days until they lose weight. But what happens after they lose weight, is they go back to what they were doing before and regain the weight.
Stop putting a timeframe on weight loss. Your mindset needs to be that the habits you do while losing weight are habits you will do for the rest of your life.
Time
To lose weight, it takes time. A LONG TIME! It took me a year to lose 80 pounds.
You can't expect to lose weight in a certain timeframe even if an app tells you you will. Everyone's body is different and there's no set timeline. Be realistic about your expectations. Did you have a baby or surgery recently? Going through a stressful situation? Eating low calorie or processed foods? Those things can make it more difficult to lose weight.
If you're consistent and put in the work, your habits will pay off. Be good to your body. It's the only one you'll ever get!
Want more? Watch the video!
Want to lose weight the HEALTHY way? Sign up for a Skinny Fitalicious Meal Plan. We do the work for you planning the meals you should eat that are lower in calories and balanced in macronutrients. No tracking involved. Easy to prep, delicious meals included in every plan that take 30 minutes or less to make. All you have to do is prep and EAT delicious food!