This post contains affiliate links. As an Amazon associate I earn qualifying purchases. Click here for more about this policy.
Do you know someone who wants to get healthy, lose weight, or get in shape at the beginning of the new year? This 2016 Get Healthy Holiday Gift Guide is perfect for those who want to kick off the new year with a new healthy goal!
Give them a little nudge in the direction of health by gifting them a holiday gift aligned with their goals. Sometimes that's all people need to jump on the healthy train. Not only that, knowing they have your support can be huge in motivating them.
Here you will discover 10 gifts anyone can afford and everyone will love. These aren't your typical food or fitness gifts either. A few are practical things everyone needs to get started along with some truly unique items. Remember, gifts of health keep on giving year round too!
2016 Get Healthy Holiday Gift Guide
This is a book I recommend all my clients read, and honestly anyone can benefit from reading it. The Science Of Skinny explains how processed foods in your diet prevent you from losing weight and disrupts hormone balance causing a ripple effect of chaos in the body. It was written by one of my professor's who lost over 200 pounds. She's a chemist and has a wealth of information on food biochemistry. Not to worry! The book is easy for anyone to read and follow. Definitely a must gift and read yourself!
Water is so important to any healthy lifestyle change, and this innovative Thermos Water Bottle is the solution to making sure you get enough! Not only does it track your daily water intake with a bluetooth enabled app, it also gives you friendly reminders throughout the day when you're not drinking enough.
Anyone can add collagen into their diet, but it is especially important for those working out or trying to lose weight to give their body this added support. It helps prevent injuries and strengthens the gut for optimal nutrient absorption and keep the immune system strong. It's one of the few supplements that's backed by science to strengthen skin, bone and joint health. You can add it to almost anything and never know it's there. I can't recommend this enough!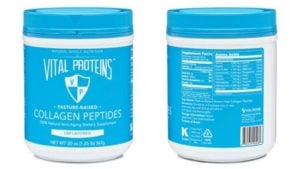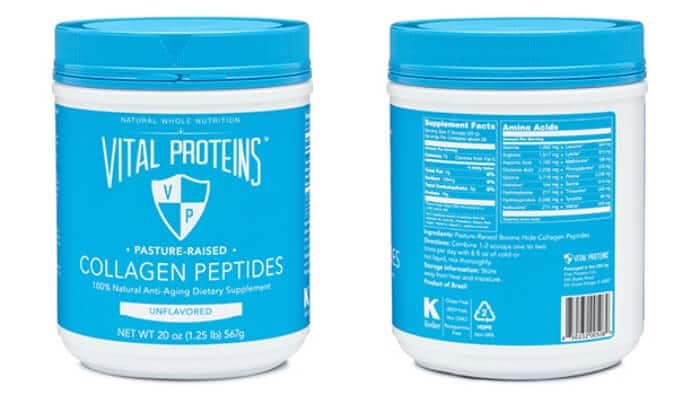 Working out is much more enjoyable when you're listing to your favorite tunes instead of the guy next to you huffing and puffing away on the bench press. Today there's a ton of cheap wireless headphones available, but I can honestly say Jaybird is by far the best. The sound is crystal clear incredible and they last forever.
A cookbook for beginners that takes you through the basics of how to boil an egg to chopped vegetables. Perfect for someone who wants to eat healthier, but is intimidated by the kitchen.
A fitness tracker is a great motivational tool especially for those who struggle with willpower. It gives you a daily step goal so it doesn't matter what you're doing as long as you do something. It's bluetooth technology is perfect for tracking progress over time, calories burned and sleep quality. Whether you're buying for someone who is just starting out in their healthy journey or already active, this is a gift they will enjoy and one that will keep on giving!
What better to give someone than the gift of food, especially when it comes in the form of healthy food? Fish is something everyone can get more of in their diet with their healthy omega-3 fatty acids that help you lose weight and reduce inflammation. Sizzlefish is perfect for the person you're buying for because it's delivered right to their door freezer cold and pre-portioned making it easy to cook.
This is one of the best things you can someone who wants to make healthy changes. From smoothies to pancakes to nut butters, muffins and bars, a food processor can make everything and then some! It makes healthy food prep incredibly easy. An investment that will payoff for a long time!
These bags are amazing and perfect for planning and towing your lunch! They come with a protein powder shaker and individual containers to properly portion your food. Many hidden pockets too for storing utensils, homemade dressings, condiments, nuts, etc. I have one and love it!
As a nutritionist and health coach, I offer an array of products & services from one on one online health coaching to custom meal plans to eBooks, and in 2017 I'm launching a new weight loss program too!
If you're not sure what to give someone for the holidays, but you know they want to make a healthy lifestyle change, gift them a gift card. That way they can purchase a service they've been wanting, or get the support they need to make a change. I certainly wish I had had someone like me to turn to to answer questions and guide me when I was going through my 80 pound transformation.
My gift cards have no expiration and can be applied to any product or service.
More Gift Guides I Love!
For the Girl Who Has Everything
Holiday Gift Guide For The Home Cook
Best Fitness & Home Gym Gift Guide
Unexpected Gifts You Didn't Know You Wanted
Do you know someone who wants to get healthy in the New Year? How are you going to support them?
[Tweet "Get Healthy #Holiday Gift Guide, perfect for those wanting to kick off the new year with a healthy goal!"]