Early Bird Pricing for the March 25th 14 Day Sugar Challenge through 3/18
14 Day Sugar Challenge
What is it?
The 14 Day Sugar Challenge is a 14 day group challenge in my private Facebook group where I provide you with nutrition guidelines that you're challenged to follow for 14 days along with an example meal plan + recipes.
Each day, I provide videos to help you identify where your cravings are coming from so you can work beyond the challenge on fixing root causes.
All videos are accessed via my group coaching website.
You ask questions and get support via the Facebook group. A Facebook group isn't required for the challenge, but is highly recommend. Based on my experience, the people who are active in the FB group get the BEST results and most motivation.
When Does The Challenge Start?
March 25th with prep work the weekend of the 23rd. The sooner you sign up, the sooner you can get prepped!
When Does Early Bird Pricing Close?
Early bird goes through March 18th. After March 18th, prices for both the regular and VIP coaching increase.
What's VIP Coaching?
VIP coaching includes everything in the 14 Day Sugar Challenge PLUS you 5 additional 1:1 calls (for a total of 6 calls) with me to keep you motivated and supported during your time with me. For people who don't have or want to use Facebook, I recommend the VIP coaching.
What Do You Do?
Follow the nutrition guideline and show up in the Facebook group everyday and engage. Watch the videos in my Group Coaching Website to help you with identifying the triggers to your cravings.
Post pictures of what you're eating, ask questions, ask for help, share, share, share! I provide feedback and answer all questions directly in the Facebook group. A Facebook account isn't required, but it's highly recommended for best results!
What Others Have Said
How Do I Get Rid Of Your Cravings?
Each day I provide you with a video that teaches you about cravings, how you get them, where they come from, how to prevent them, etc. so you know what triggers your and the diet and lifestyle changes you need to make to stop them.
Following my nutrition guideline, you'll eat with your natural hormone cycle. This will reset your cravings, help you sleep better and give you more energy. In the Facebook group, I coach you on your lifestyle and mindset to keep you from going back to old habits.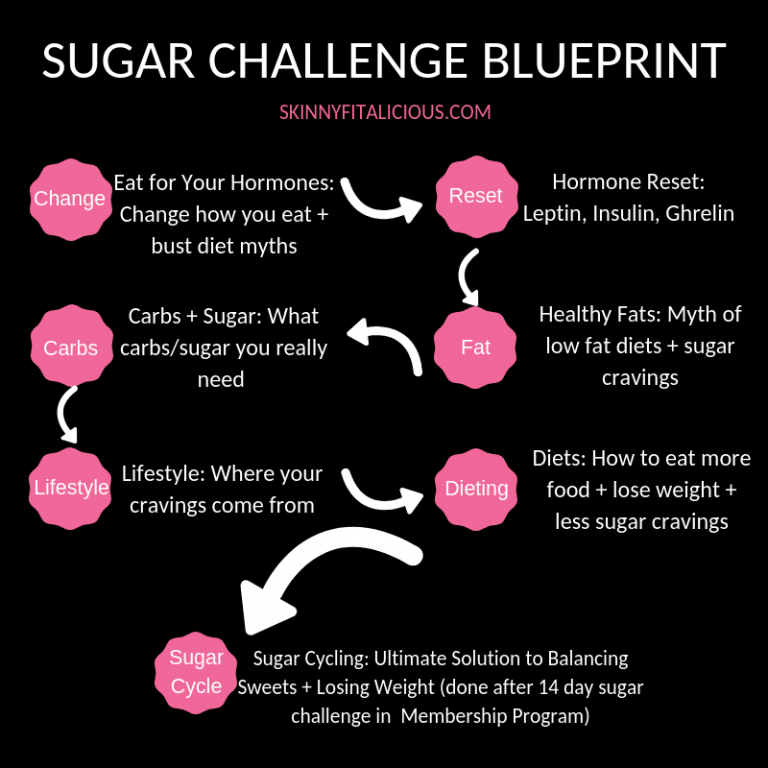 Bonuses When You Sign Up
BONUS 1: Custom Macros + Health Blueprint (valued at $189)
BONUS 2: 3 Months FREE Group Coaching (valued at $549)
BONUS 3: 1:1 Call with Me (valued at $179)
Where Do You Sign Up?
Here! Sign up closes Sunday March 24th. Early bird pricing ends 3/18.
Can You Cancel?
No, there are no refunds. You must be 100% committed. Please review my policy, terms and conditions page for more details.
If you have more questions, drop them below. Hope to see you in the challenge!