It can be difficult to control your weight, & if you're not careful the calories can add up at dinner. But it doesn't have to be that way! I've compiled a list of dinner recipes under 350 calories!
All are filling, tasty, gluten free, not boring salads or soups and foods I regularly eat since my 80 pound weight loss! Pin or bookmark this page to get some dinner inspiration and keep your calories on track!
This crockpot meal is super easy to make and is packed full of Asian flavors. Coming in at 250 calories a serving, this is a tasty, healthy and easy way to feed the family.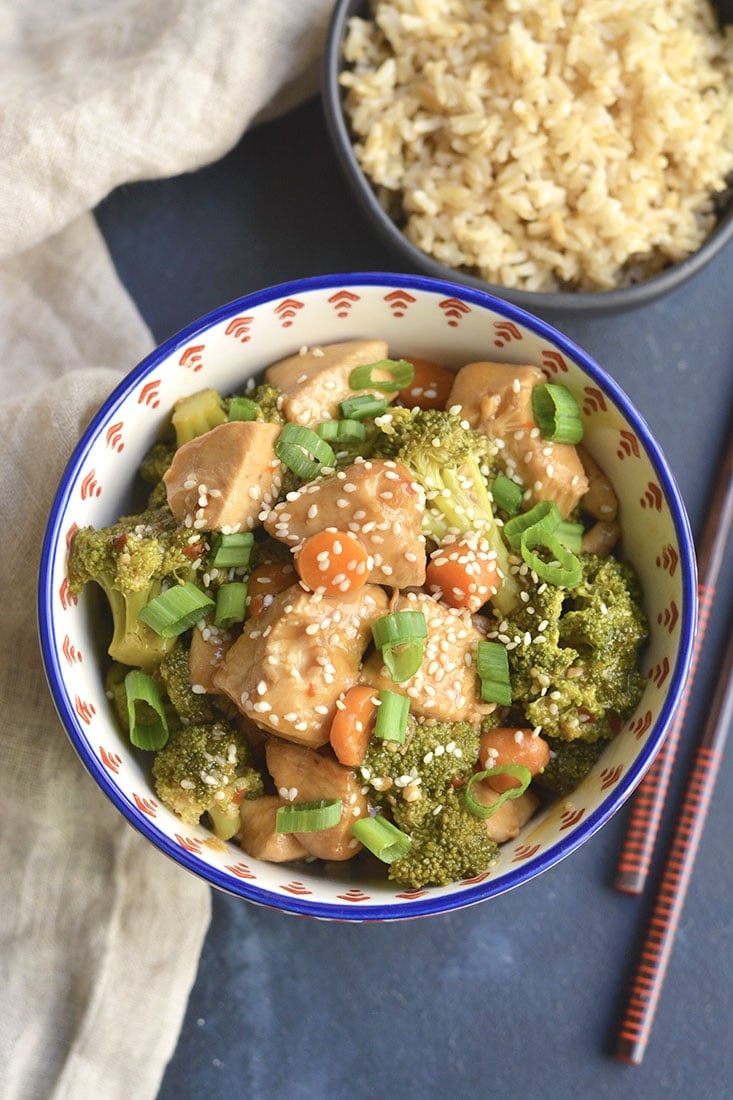 Who says you can't have meatballs when you are counting the calories? This dinner is one of my meal preps, which mean you can make a giant batch and just grab them for an easy fuss free weeknight meal. At only 250 calories a serving, this is a tasty dinner win!
I am such a huge fan of sheet pan meals – easy, quick and less washing up! This sheet pan cod takes just 30 minutes to make and comes in at under 200 calories! I get all my ship from Sizzelfish delivered right to my door so I always have fish on hand for quick and easy meals like this one.
When we think of comfort food, we think that it's going to be really high in calories, but that's not the case with this super tasty casserole! Under 350 calories, this dinner will feel like an indulgence!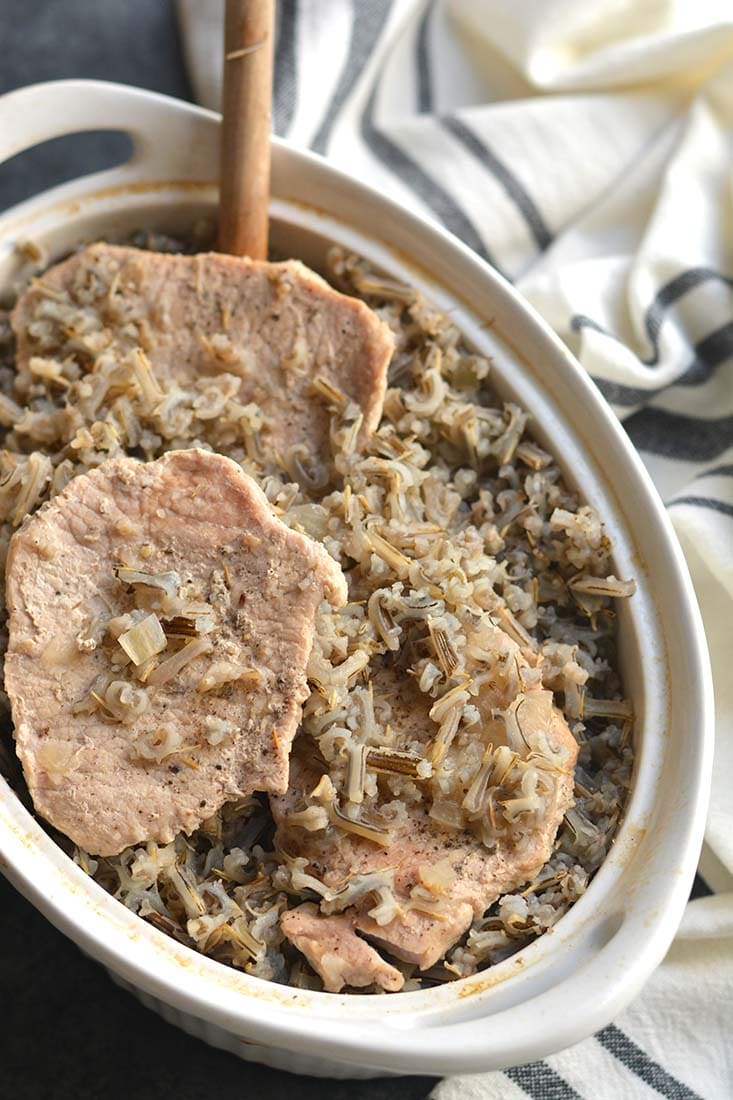 Here's another recipe that is great for meal prep for fuss free dinners throughout the week. Loaded with veggies and crispy chicken, you won't believe it's only 250 calories!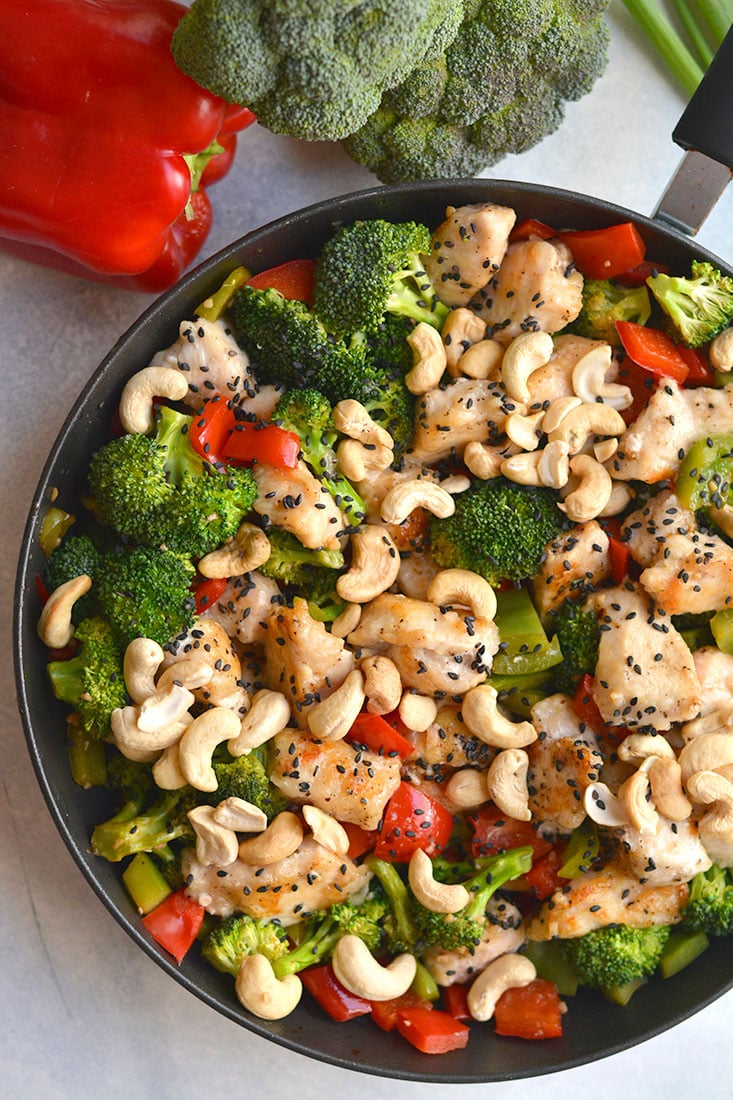 Anything made in a crock pot gets my vote! This super easy dinner is packed full of flavor and goodness. At only 25o calories, this is the perfect choice for a guilt free dinner!
Because let's face it, one meatball just isn't enough! This meal prep recipe is great for a light dinner, coming in at only 54 calories a serving! Just 30 minutes to make 18 meal preps, this recipe is a must have for easy grab evening meals.
If you like spicy foods, then this one is for you! This dinner couldn't be any more packed with flavor if I tried! On a sheet pan for 10 minutes and 160 calories. Pair with your favorite veggie – you can't go wrong with this!
Just because you are watching the calories, doesn't mean that you can't enjoy taco Tuesday! These colourful turkey taco bowls make 4 meal preps and come in at under 150 calories a serving.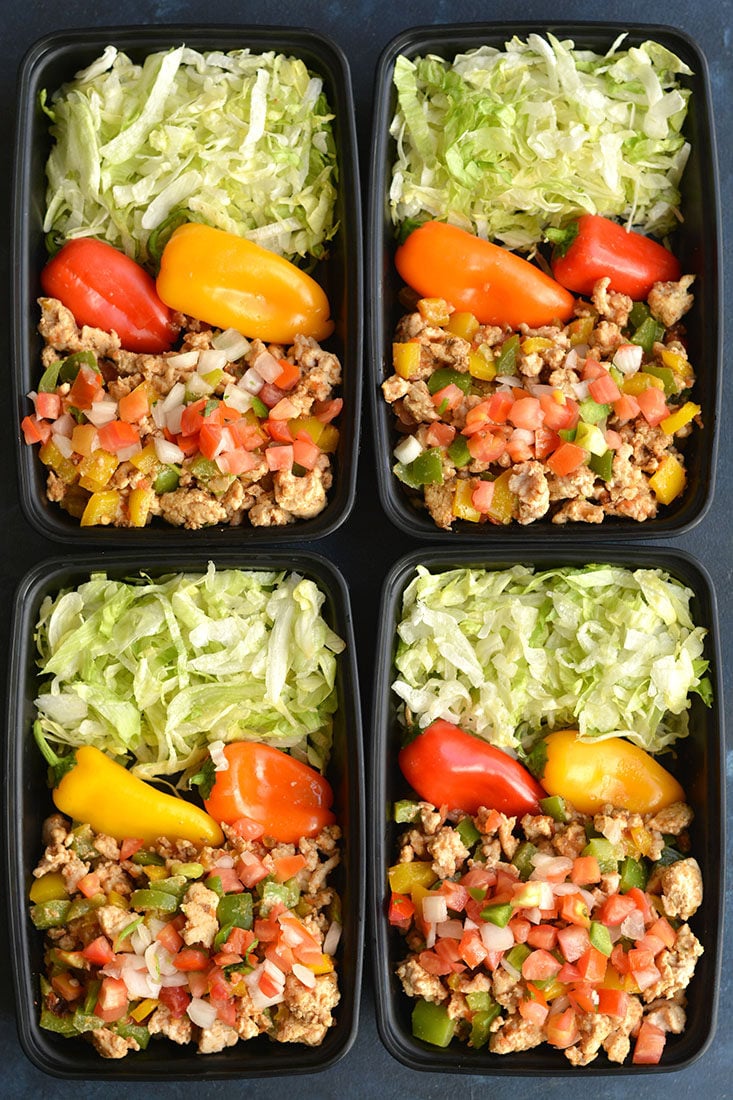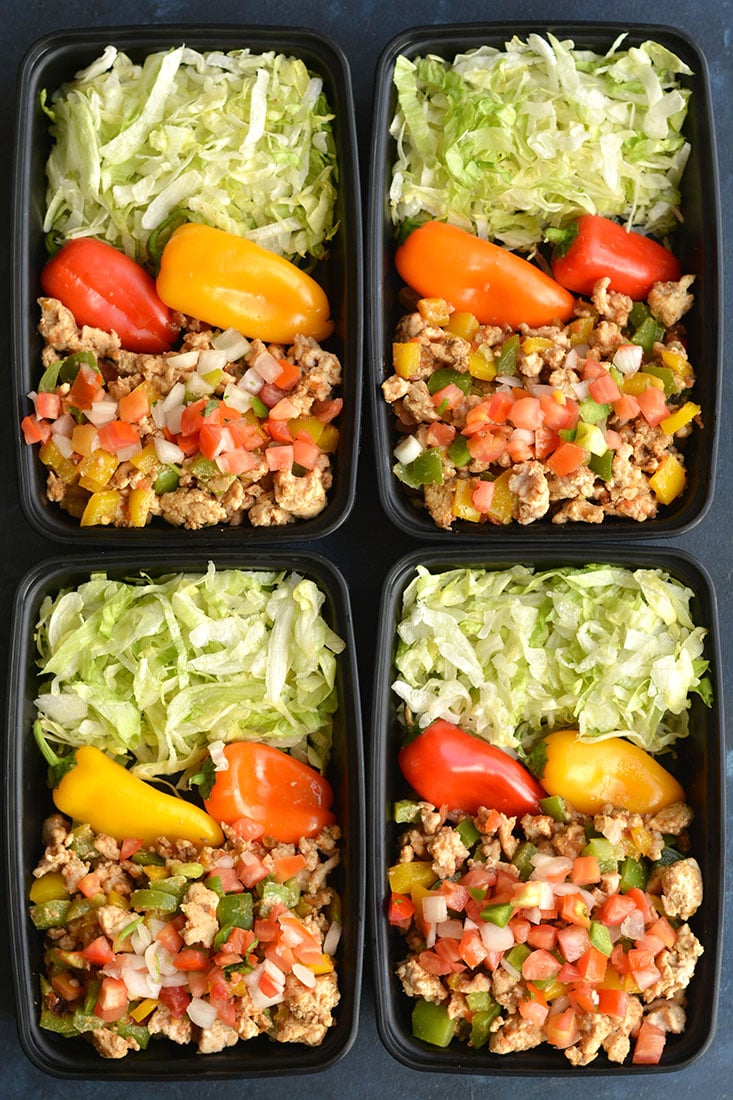 No need to turn your back on your family favorite! This lightened up version of a traditional meatloaf is low carb, protein packed and 160 calories a serving. Great for meal prep…if it lasts that long!
If I've said it once….crockpots are amazing! This is a great dump and go recipe packed with Mediterranean flavors. At 320 calories a serving, this is packed full of protein and amazing flavors.
Yep, you read that right! Lasagna! This lightened up Italian classic is cheesy, tasty and light. Oh…and did I mention it was made in the crockpot? Easy win!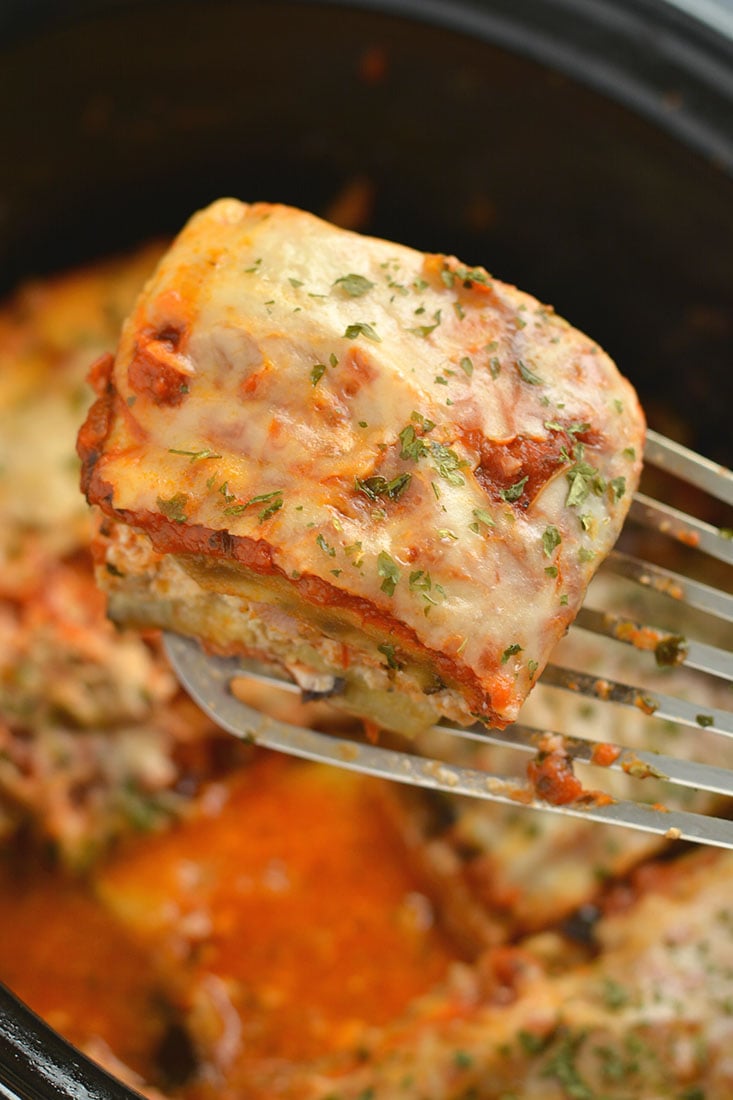 Here's another one for those of you who like some heat!  The simple dinner recipe is great for meal prep and can be served with brown rice or zucchini noodles. At only 130 calories a serving you can't go wrong!
Now this one is a real meal win, on a sheet pan for twenty minutes and the result is juicy and tender turkey cutlets with the perfect crunch! Under 280n calories a serving, this is a great way to feed a hungry family!
Yep, burgers! Burgers to die for, the flavors in these Paleo ones are amazing! They can be made on the stove, grill or oven and come in at under 200 calories! No need to ditch burgers when you are eating healthy!
Salmon is one of my favorite fish and when you pair it with BBQ sauce you can't get much better! This is a hearty and healthy meal and comes in at 220 calories for a tasty, easy and guilt free dinner.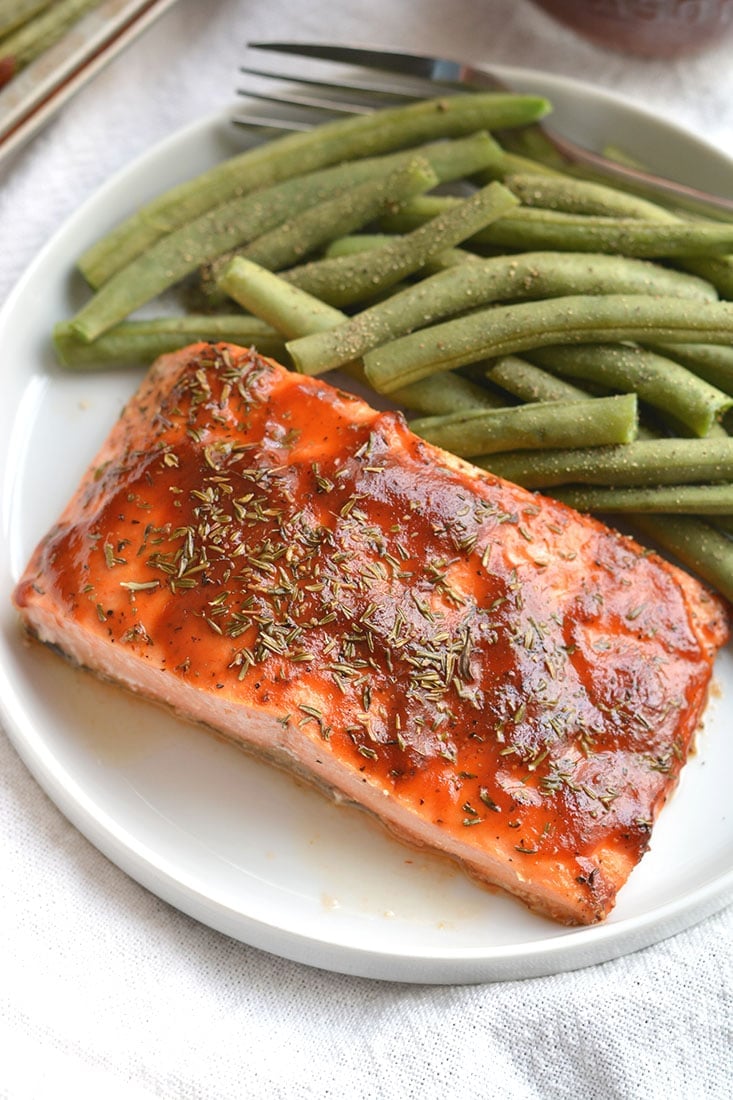 This super easy 15 minute dinner is loaded with protein, veggies and flavor. Serve over lettuce with rice or quinoa for an quick and tasty meal that will become a family favorite!
These awesome fish sandwiches have a serious kick! Freezer friendly and packed full of omega-3s, this is a recipe you will turn to time and time again!
If you are looking for a dinner packed full of flavor, look no further! Ditch the takeaway and opt for this low calorie option instead.
Time to ditch the fried chicken, and get on board with this healthier version. Super crunchy and on your table in 20 minutes, this one is sure to please all of the family.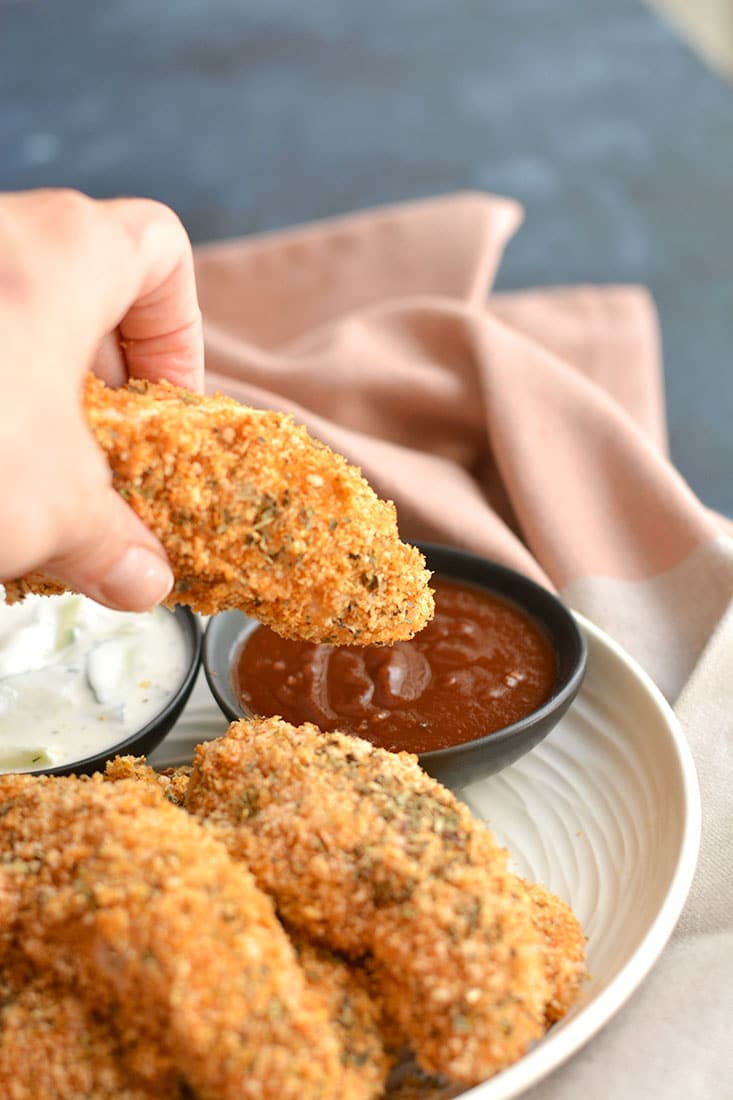 Crockpot? Check. Indulgent? Check. Tasty? Check. Under 170 calories? Check! This is just one awesome recipe that you don't have to slave over for for hours – even though it tastes like you have!
Where are all my hummus fans?! This is such a flavorful meal that comes in at around 300 calories. Oh, did I mention it only takes 30 minutes to make on a sheet pan?!
If you are craving pizza, then this is the prefect meal for you! Customize with your favorite toppings for a filling, low carb and delicious meal!
I am a sucker for Mexican flavors, and this low calorie casserole is a great way to enjoy them without ruining your diet! At 250 calories a serving, serve this up for a great and healthy family meal.
These crispy, crunchy and spicy shrimp are to die for! On a sheet pan for 15 minutes, this low calorie, gluten free and paleo recipe is an easy and tasty win!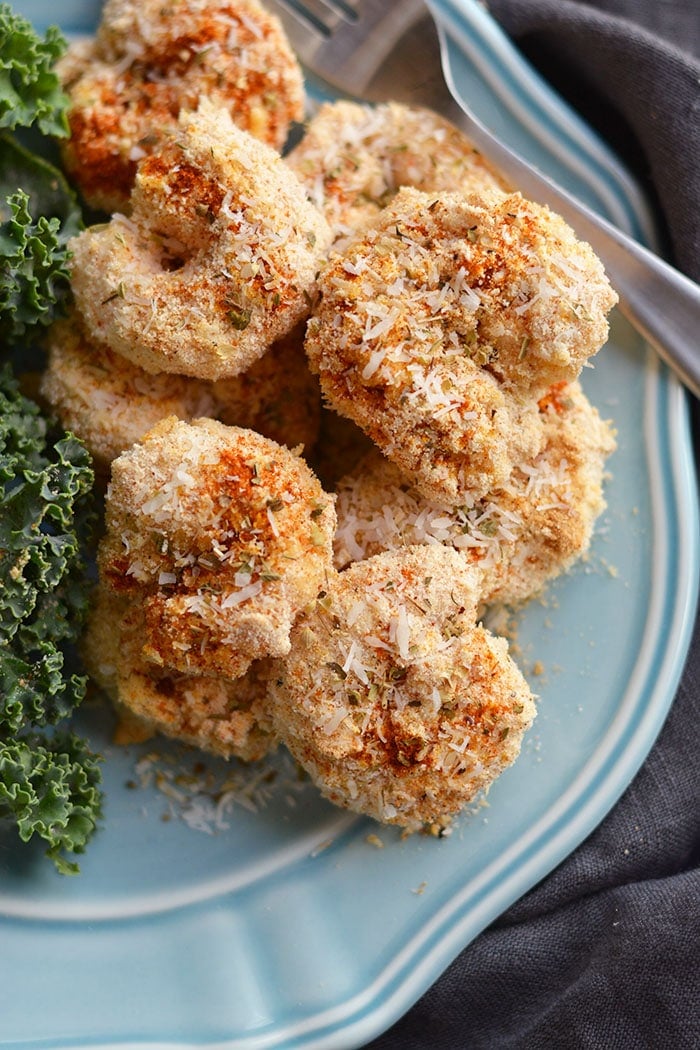 This soul filling food is perfect for a cold day! Quick and easy and comforting and hearty, what's not to love?  At around 100 calories a serving, these falafels are are a must!
Pesto and salmon just work together so well and this recipe is a healthy twist on a dinner favorite. At around 300 calories a serving, this meal is full of goodness and flavor.
Enjoy your favorite takeaway meal with zero guilt! This sheet pan version of a Chinese classic is quick and easy to make with all of those wonderful flavors!
I really hope this list of dinner recipes has given you some inspiration!  Healthy, low calorie eating doesn't have to be boring!
If you're not sure where to start or need help with your low calorie diet, sign up for a low calorie meal plan today! Never get a repeat meal plan and never track your food again!