When you start blogging, you think it's a solo gig. It's writing posts, inserting cute pictures and sharing thoughts (ramblings) with the world. You think your family and friends will give you a virtual high-five for every post you publish. A huge following of readers will appear out of thin air and comment on your every post. You dream one day a CEO of a Fortune 500 company will notice your work and offer you millions of dollars to blog for their company. Sound about right?
Blogging isn't like that. In fact, blogging is so much more than I imagined.
Once you get sucked into the blogsphere, you realize it's like moving into a new neighborhood. At first, you feel shy and uncertain. You hope your neighbors are nice and will accept you in their community. Maybe invite you to a BBQ one day.
Then slowly it happens. You say "hello, I'm here!" commenting on other blogger's posts. You invite them into your social circles. You follow them on Facebook and Twitter. You tweet their content. In return, they follow you and tweet yours. Before you know it, you've made a new group of friends. Virtual friends. Some of them know more about you than your real friends.
Blogging is a community. A pretty awesome community where everyone supports one another. Shares similar passions. Motivates each other. Helps each another break out of our comfort zone. Relates to each others fears and journeys. Inspires one another with great content. Offers different points of view on another person opinion.
Bloggers cheer on other bloggers. Tweet each other's posts. Like and comment on each other's Instagrams. Pin each others Pinterest pins. Bloggers are accepted in the community with no judgement because every blogger knows what it's like to be at the starting line.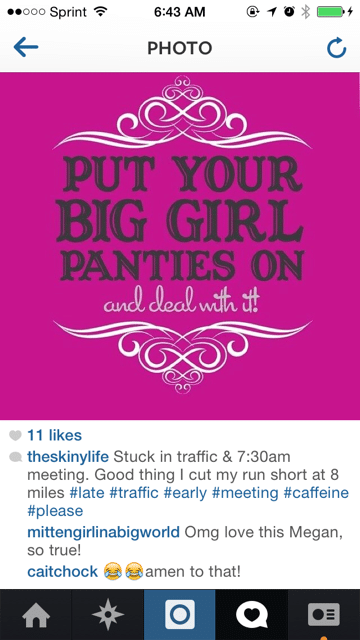 Blogging is networking. Bloggers help each other when their websites crash, when they need a plugin, website designer or guest post. Bloggers introduce bloggers to other bloggers. Bloggers see other bloggers and cyber stalk them. Bloggers develop relationships with sponsors and brands. They connect other bloggers with them hence expanding their network.
People outside the blogsphere don't understand it. They probably think blogging is a fish bowl. They imagine the person behind the computer writing posts like a bubble boy. An introvert who never talks to anyone or leaves the house. But that's not true. People behind the blogs are amazing. They have something to share with the world and willing to put it out there.
Blogging is making new friends. Going to Blend (blogger + friend = BLEND), I realized this. Blogging friends motivate and inspire. Awhile back, Becky recommended I go to Blend. She told me "it helps you stay happy with your blog." I didn't understand that at the time. After Blend, I understand what she meant and because of that, blogging means so much more to me now.
#blend2014
I'm so grateful for that and now I have an idea…A BIG IDEA!
Linking up with Amanada @ Running with Spoons
Find me in these places!
E-mail — skinnyfitalicious@hotmail.com
Twitter — Skinny Fitalicious
Facebook — Skinny Fitalicious
Pinterest — Skinny Fitalicious
Instagram —Skinny Fitalicious
[Tweet "Why Blogging isn't a Fish Bowl"]