It's all about new stuff this week!
You may have noticed things are looking a little different around here! SF has been in long need of a facelift and I finally got around to doing it. That whole never ending list of things to do when you're a blogger thing. I'm sure my web designer is loving the laundry list of items I handed her. We're still working out a few things, but in the meantime I'd love to hear what you think!
In other exciting news, last week was my first week of online nutrition school! It was somewhat stressful balancing blogging, school, life and job searches. It reminded me how dependent I am on having a set schedule and even more so with taking a self paced program. Overall, I'm really liking the content and flexibility. I take two classes every 5 weeks. The pace is fast! So I really have to manage your time but I'm sure once I get into a new routine I'll feel a lot better about the newness of everything.
With that, let's talk eats! If you're new to Skinny Fitalicious, What I Ate Wednesday is a post I do every week showcasing my meals from one day. It's fun to see what other people eat in a day and also great motivation for me to eat balanced and create more delicious recipes for you!
Breakfast. Truffled egg whites and plantains. I've been on a major plantain kick lately!
Lunch. Brussels Sprouts Butternut Sweet Potato Salad, a new recipe I've been working on. I have a hard time eating greens in the winter. It's just too cold! But this hearty salad does the trick. Recipe coming soon!
Snack. I made a batch of Raspberry Chocoholic Pancakes for the week and was still hungry so I had one. Only 57 calories! I actually subbed the banana for Greek yogurt. I like playing around with old recipes to see if I can make them better.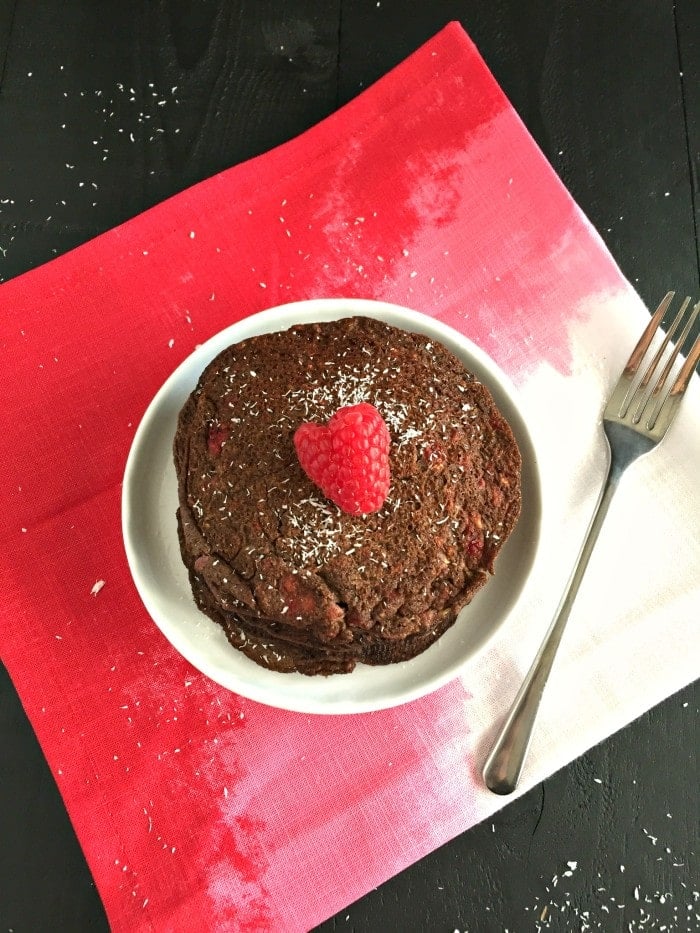 Dinner. Leftover Vegan Split Pea Soup from the freezer. I love, love, love this soup. I think I love my freezer more for allowing me to stash leftover soup for busy days.
How do you adjust to a new routine?
[Tweet "A Week of New Things @skinyfitlicious A Facelift & A New Routine! #wiaw"]

Facebook | Twitter | Pinterest |Instagram
Disclaimer – Affiliate links are included, which enable me to earn a small income and do not affect purchase price. Money earned goes back into my large grocery bill to bring you more delicious recipes!
[AdSense-A]