This post contains affiliate links. As an Amazon associate I earn qualifying purchases. Click here for more about this policy.
Do you know someone who wants to get healthy, lose weight, or get in shape at the beginning of the new year? This 2017 Get Fit Holiday Gift Guide is perfect for those who want to kick off the new year with a new healthy goal! Whether it's to lose weight, eat healthier or stay on track, these gifts will fit anyone's goals.
Here you will find 12 practical gifts everyone needs to get started in their health journey along with some unique items. Remember, gifts of health keep on giving year round!
2017 Get Fit Holiday Gift Guide
I may or may not have picked one of these up for someone I know. They keep anything you put in it really hot or cold forever. I also love the larger size so you don't have to remember to fill it up multiple times a day. It's hard enough for those trying to establish new, healthy habits to start drinking more water without having to keep track. This 64 ounce water bottle, you can fill up twice a day and be good to go.
I've been buying Fabletics capris for 4 years and the Salar capri is by far my favorite! I wear mine not only at the gym, but for running errands or around the house. The fit is perfection, the material holds up forever and you can't beat their prices. 2 for $24 leggings!
I don't personally have one, but several of my spin class participants have these and rave about how amazing they are. You can see your active calories, calories burned, heart rate, and do basically anything you do on your iPhone from this watch. A great tool to motivate healthy habits with the feeling of being a gadget or toy because we all need more of those!
I've used Jaybird for years and love them, but recently I tried Apple Air Pods. They're bluetooth enabled, but wireless. I was curious if they would stay in my ears during an intense workout, and to my surprise they did! They're light as fears and so much better than pesky wires that always get in the way. Another thing on my Christmas wish list this year!
This is a book I recommend my clients read, and honestly anyone can benefit from reading it. The Science Of Skinny explains how processed foods prevent you from losing weight and disrupts hormone balance causing a ripple effect of chaos in the body.
It was written by one of my professor's who lost over 200 pounds. She's a chemist and has a wealth of information on food biochemistry. Not to worry! The book is easy for anyone to read and follow. Definitely a must gift and read yourself!
Vital Proteins
Anyone can add collagen into their diet, but it is especially important for those working out or trying to lose weight to give their body this added support. It helps prevent injuries, strengthens the gut for optimal nutrient absorption and keeps the immune system strong. It's also one of few supplements that's backed by science to strengthen skin, bone and joint health. You can add it to almost anything and never know it's there. I can't recommend this enough!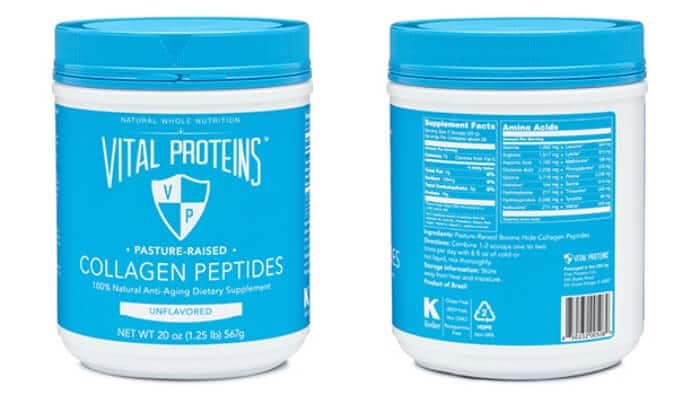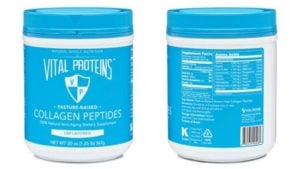 A cookbook for beginners that takes you through the basics of how to boil an egg to chopped vegetables. Perfect for someone who wants to eat healthier, but feels intimidated by the kitchen.
Many of my clients express their frustration with me about how hard it is to find healthier foods especially those following special diets. I'm lucky to have a Trader Joe's and Sprouts nearby where I can pick up healthy foods, but even so I've discovered Thrive Market to be much cheaper when it comes to buying specific households goods. For example, the tea I drink is nearly 50% off at Thrive Market compared to anywhere else. They have free shipping on orders over $49 so I usually stock up several times a year which more than pays for my membership in savings.
What better to give someone than the gift of food! Fish is something my clients tell me they have trouble finding in local supermarkets, and it's something everyone needs to add more of in their diet. Their healthy omega-3 fatty acids help you lose weight, reduce inflammation and are heart healthy.
I've been ordering my fish from Sizzlefish for 3 years. It's delivered right to my door in a freezer box to keep everything cool and pre-portioned. Perfect for those who want to eat healthier and get fit!
I couldn't live without my crockpot, but the latest and greatest trend right now are Instant Pots. You can make an entire meal in 20 minutes or less in them. If I got this for Christmas and nothing else, I would be a happy lady and I'm sure you would be too!
These bags are amazing and perfect for planning and towing your lunch! They come with a protein powder shaker and individual containers to properly portion your food. Many hidden pockets too for storing utensils, homemade dressings, condiments, nuts, etc. I have one and love it!
Skinny Fitalicious Gift Card
As a nutritionist and health coach, I offer an array of products & services from one on one online health coaching to custom meal plans to eBooks, and in 2017 I'm launching a new weight loss program too!
If you're not sure what to give someone for the holidays, but you know they want to make a healthy lifestyle change, gift them a gift card. That way they can purchase a service they've been wanting, or get the support they need to make a change. I certainly wish I had had someone like me to turn to to answer questions and guide me when I was going through my 80 pound transformation.
My gift cards have no expiration and can be applied to any product or service.